Creating Keepsakes Cover!
Remember this picture of Amerie last summer? :)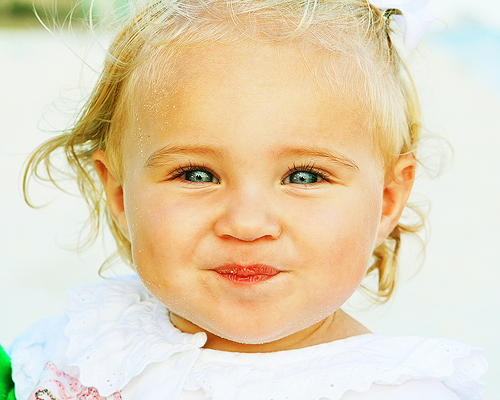 Well, have ya seen the cover of the new April 2009 issue of Creating Keepsakes yet? :D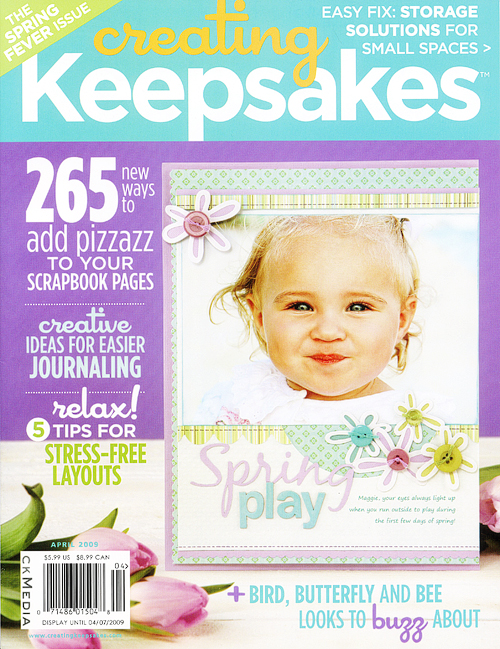 Yep, that's her! The pic that I took! :D It was *crazy* how it happened! Brian, the editor in chief of Creating Keepsakes Magazine was surfing my blog!! :) First he found the free fonts and wanted to mention them in his "Top 5 Cool Things" article… Then he saw the picture of Amerie and wanted to use it on the cover! I said "OF COURSE!!!". :)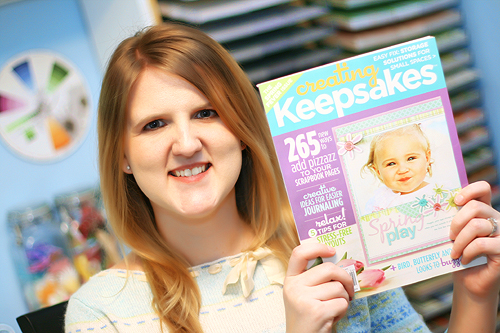 I've been stalking the periodicals aisle of Barnes & Noble for weeks now (and I've gained 5 lbs from all the extra mochas I've been drinking), but last night after church I wandered in, fully expecting them *not* to have it… And there it was! :) It was down on the bottom shelf, so of course I had to move a couple up to eye level. ;) Sorry B&N employees, that was me. :D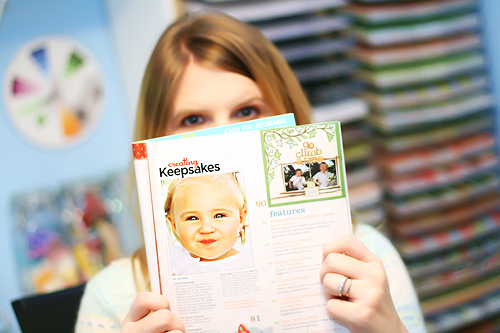 Boy, I need a tan! If you flip a few pages to the table of contents they have the pic again, along with the photo credit.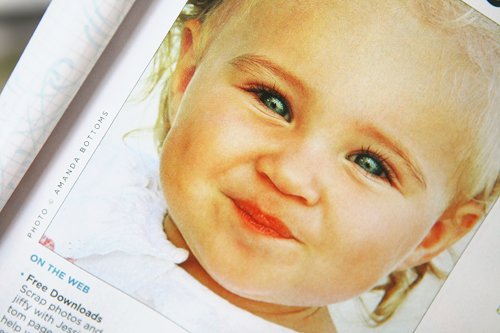 And if you flip to the very back page, you'll find Brian's Top 5 article. It's the Fonts for Peas page!! :)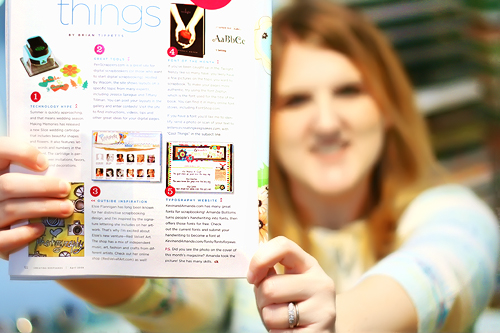 Look what he said!! :)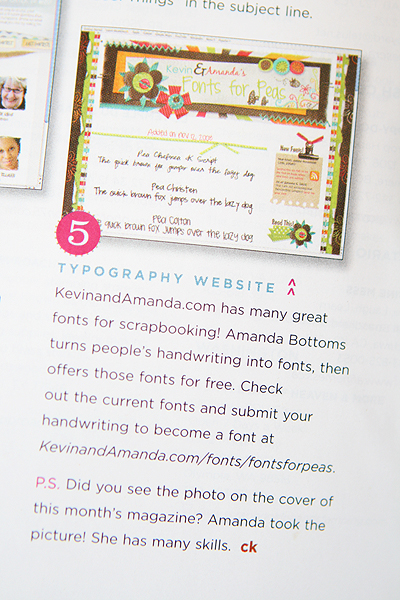 Thanks Brian!! :) If you haven't seen it yet, hurry to your nearest booksellers and check it out! :D Also, keep an eye out on this page: Alternate Covers. They will be posting two alternate covers using Amerie's picture. I haven't even seen them yet and I am dying to know what they look like! So help me stalk it!! ;)
Oh, and I promise haven't forgotten about the last 14 fonts of February! :) With all the excitement, I'm a few days late and a few fonts short, but I will make it up to you. :) I promise! Just keep an eye out around here… You'll find out! ;)
Thanks for looking!!! :)