This weekend was Kevin's BIG 30th birthday!! :) To celebrate we spent a long weekend in a cozy condo right on the beach- no dogs, no cats, just us. :) Even though the hurricane was supposed to come through, we didn't have any bad weather, it was bright and sunny all except for one day. For Kevin's birthday dinner we got fresh crab claws & shrimp right from the gulf and fried them up for a celebration meal.
And by a stroke of pure chance, it just so happens that on the exact same weekend at the exact same beach where Kevin and I were vacationing, my BFF from grammar school (who now lives in Oregon) was staying just *two* condos down the beach from our condo. We were just a stroll down the beach from each other!
My beautiful friend, Niki – she has not changed a bit, she has always been this gorgeous!!


I was so, so lucky to get to do a beach photoshoot with Niki and her beautiful daughter Amerie. (Isn't it crazy when your friends start having kids?? :)) And I got a chance to try out my new Canon 24-70mm f/2.8L lens! :)


Amerie was the sweetest, happiest baby. She is not shy one bit! :)


Good genes run in the family – Just look at that precious smirk and those gorgeous eyes. There was no photoshop work done here! Her eyes were just as clear, blue and sparkly in person. :)


In other news… If you ever need a delicious, crowd pleasing recipe for a gathering of friends and family– I have the perfect dish for you…
Perfect Pulled Pork – It's slow roasted, seasoned, and sa-vor-y!!! Let me tell you. :) It'd be perfect to make for Labor Day this weekend…. :)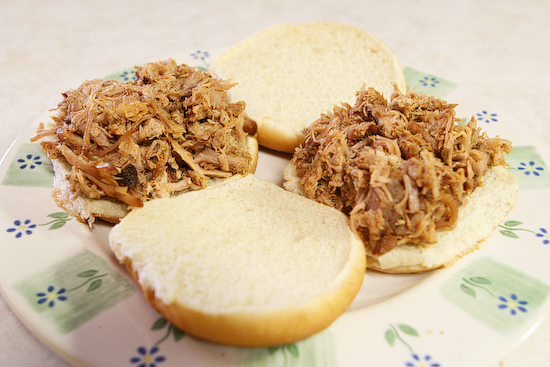 Thanks for looking!! :)