You know, your super yummy specialty dishes that everyone always loves and wants the recipe for?
I'll share with you one of my *favorite* company recipes…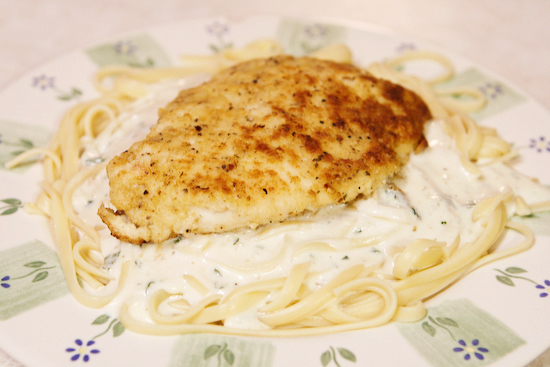 Perfect, Creamy, Fettuccine Alfredo
A Parmesan cream sauce with a hint of garlic, served over fettuccine noodles and topped with a lightly breaded, golden fried chicken breast.
Ohhh *man* is this good.
So, do you have a "company" recipe? :) I'd love to hear it! I'm always on the lookout for tried and true, sure to please recipes! What never fails to wow your guests? Leave me a comment and tell me about your favorite company recipe! :)
Thanks for looking! :)