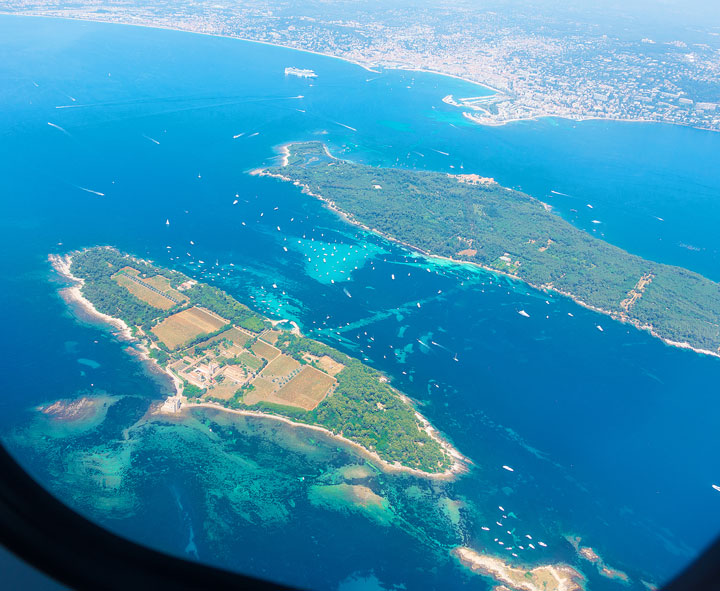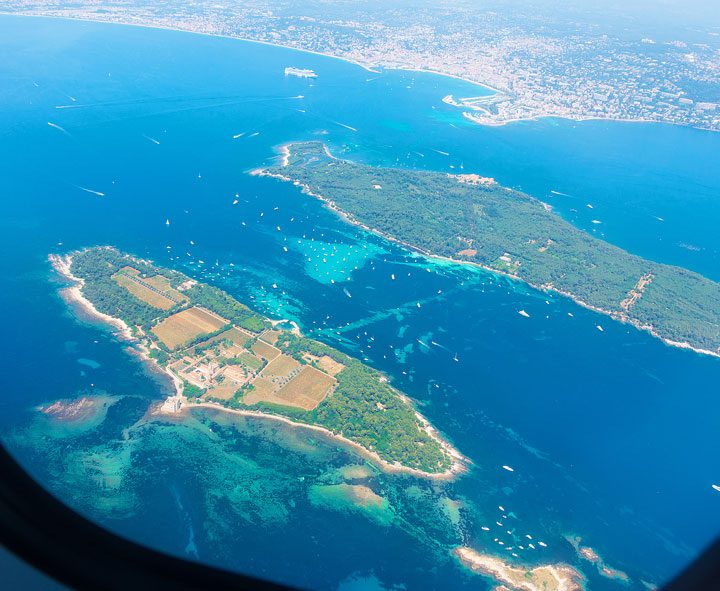 After Kevin and I spent a week biking through the French countryside, my sweet friend Sommer met me in France for a fun girls week on the French Riviera! I hopped on a quick flight from southern France to the Nice Cöte d'Azur airport to meet her there.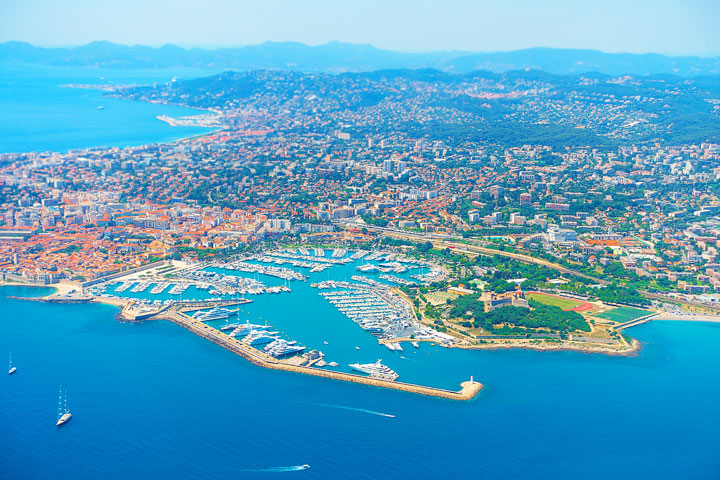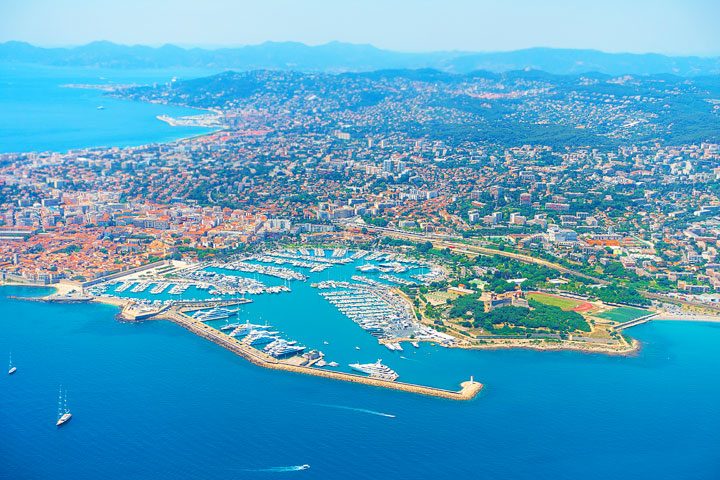 I seriously could not get over the stunning views as we were flying into Nice!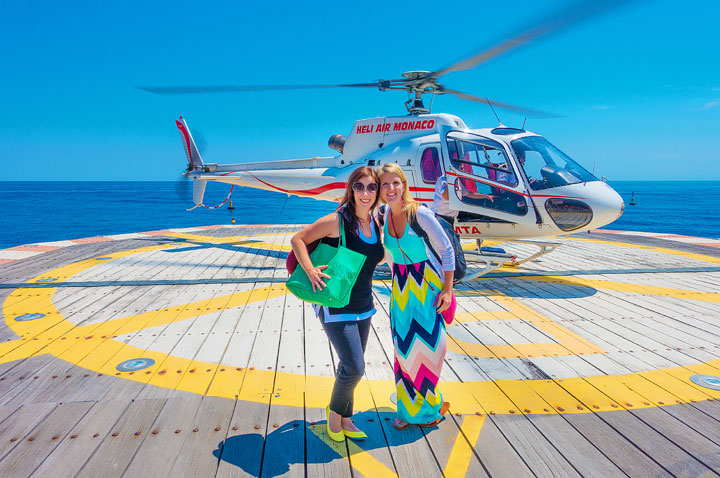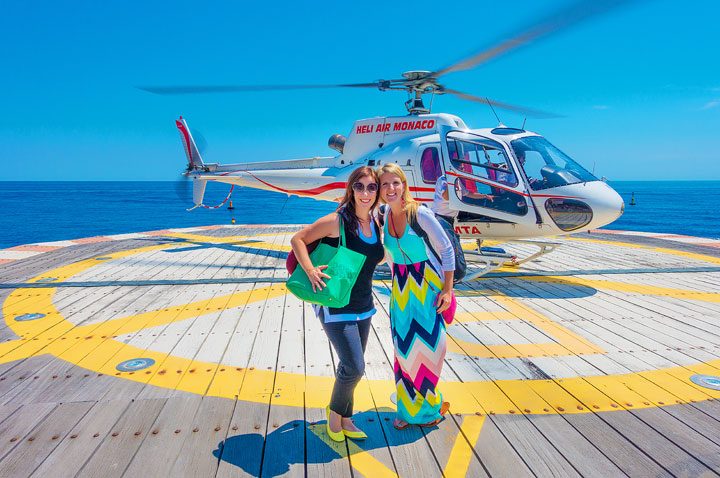 Our first stop was… Monte Carlo!! From the airport, you can get to Monte Carlo by taxi or train, but by far the most fun way is a helicopter!! It's only a 7 minute ride, and it doesn't cost that much more than a cab. I had never ridden in a helicopter before, so I was ALL OVER this!! :)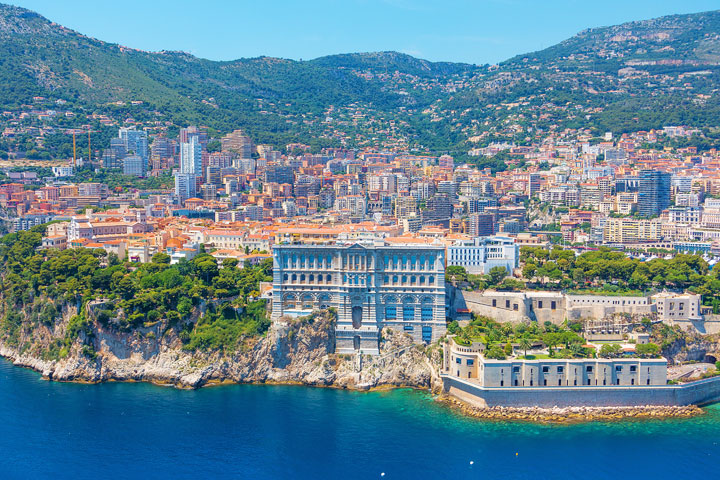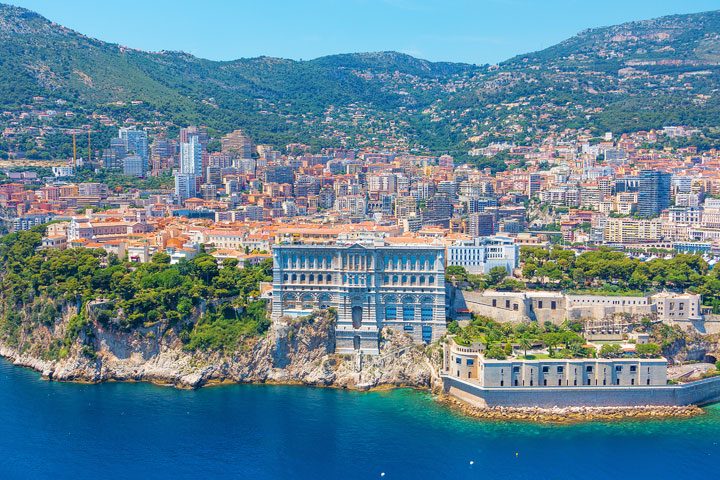 It was so fun! It wasn't too loud, and we didn't have to wear headphones or anything.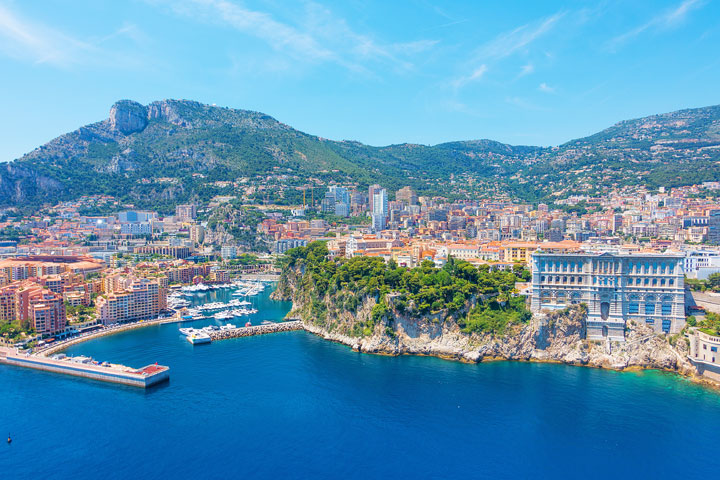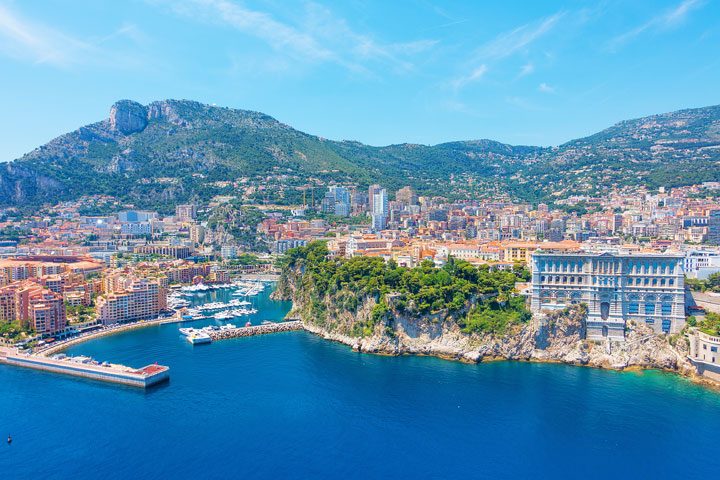 The views flying into Monaco were amazing!!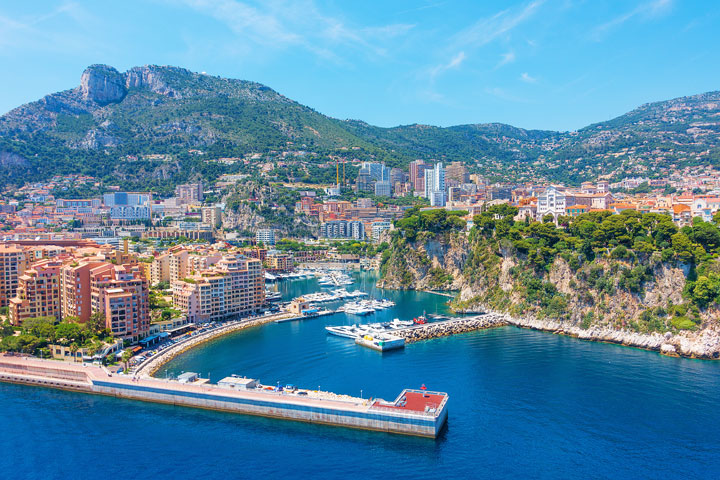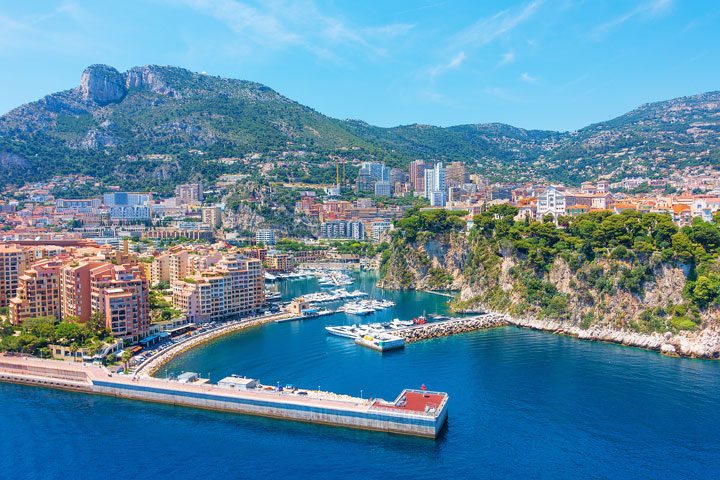 This was seriously one of the highlights of the trip, and it only went uphill from here.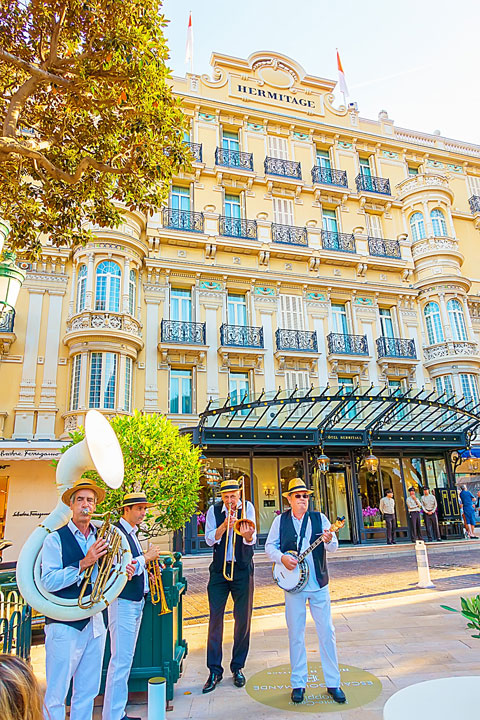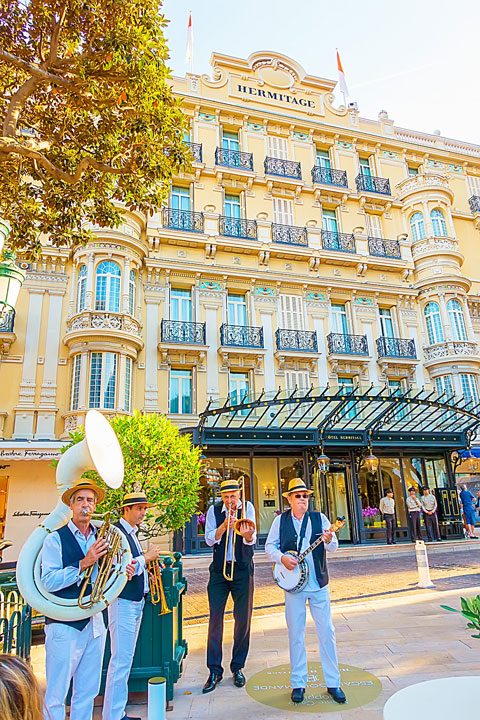 Photo via Sommer
We stayed at the amazing Hotel Hermitage in Monte Carlo.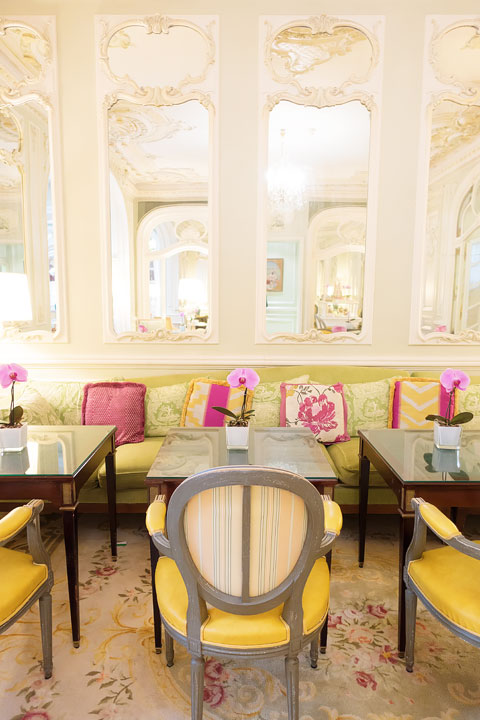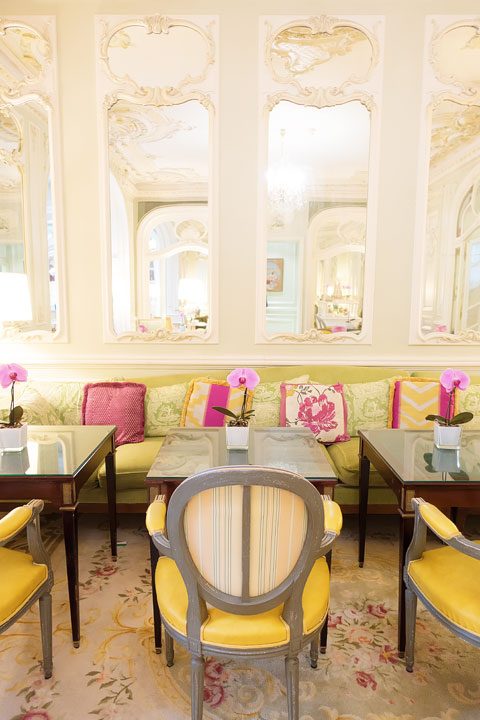 If you want pure luxury, the Hotel Hermitage is the place to be!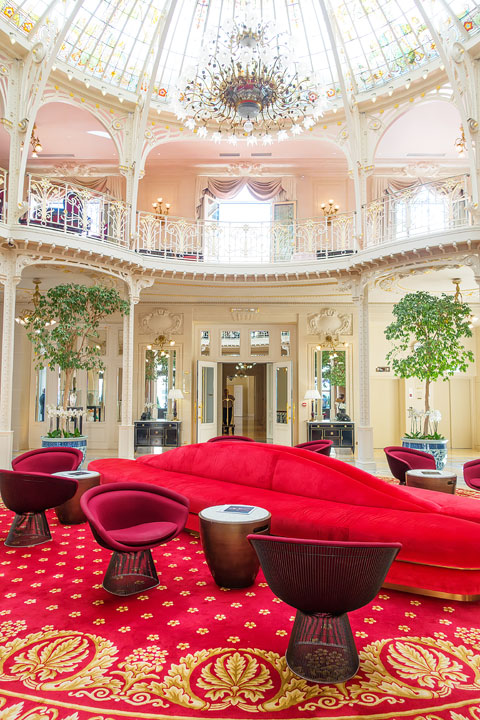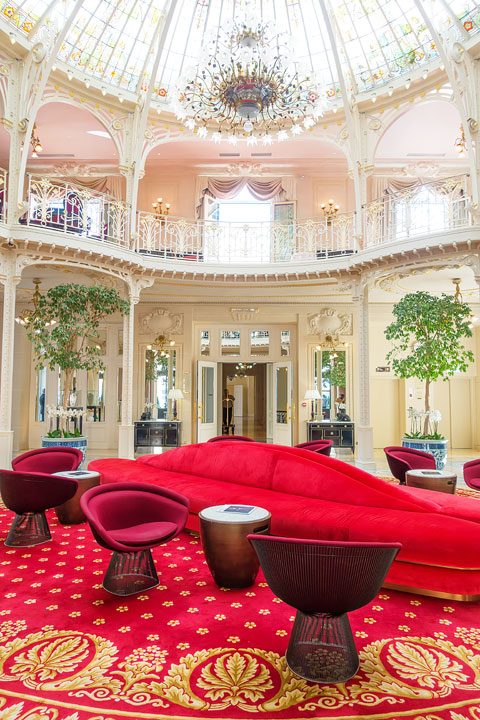 The hotel was gorgeous. It was like a museum!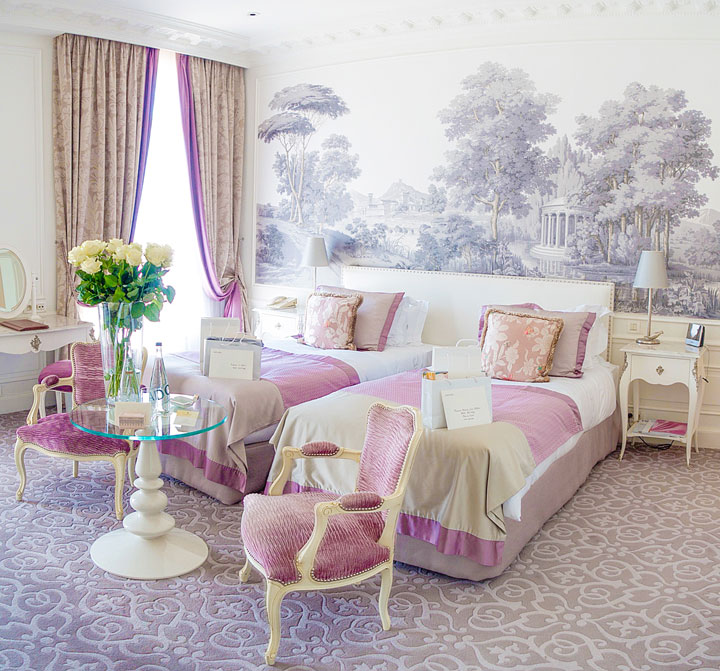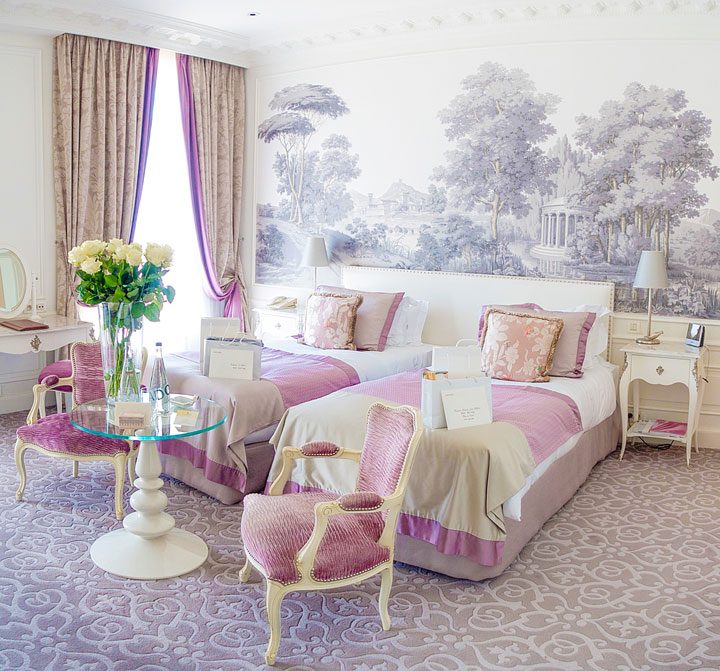 I am so completely in love with our room. I wanted to move in!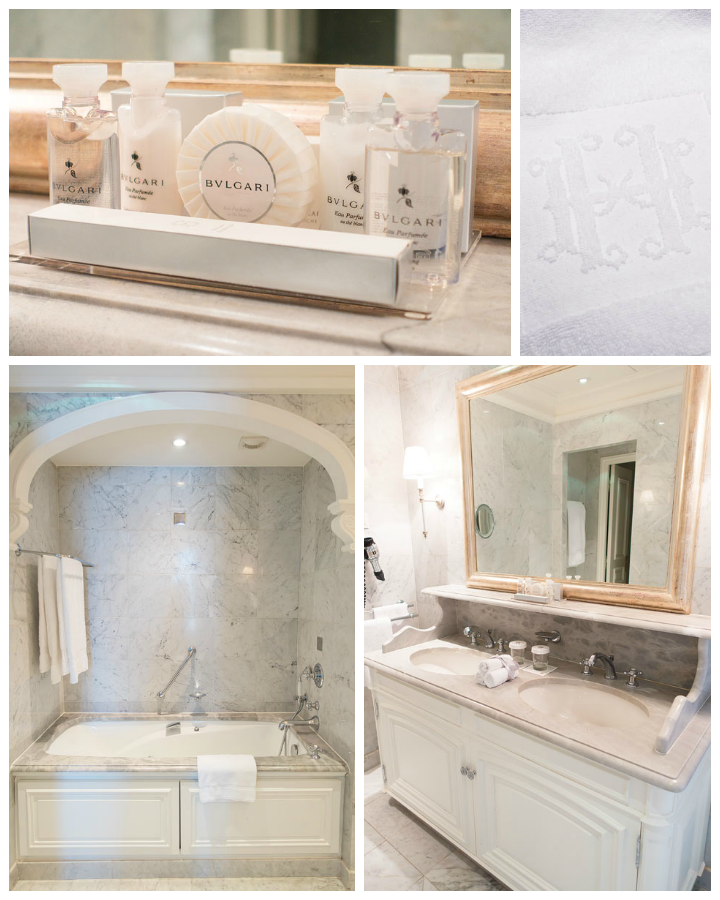 And the bathroom. Oh my word. Just look at that tub!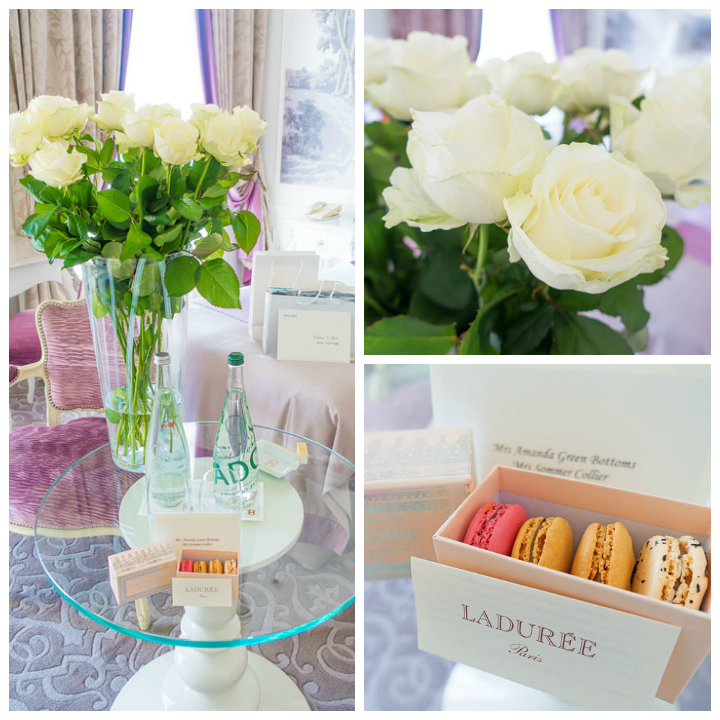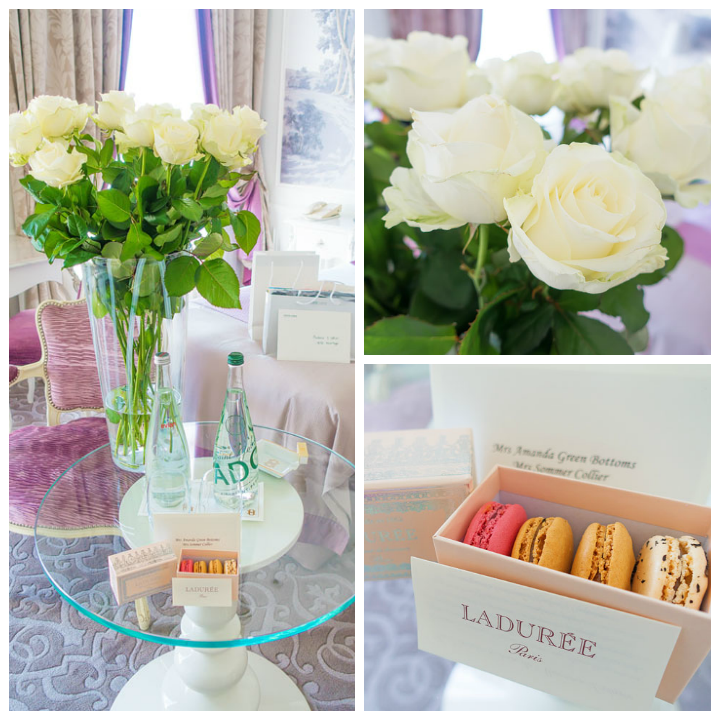 They had two dozen long-stem white roses, bottles of water, and Ladurée macarons waiting for us.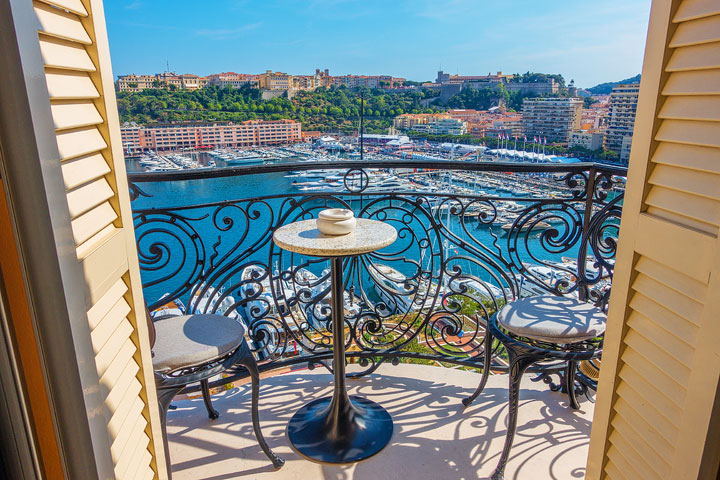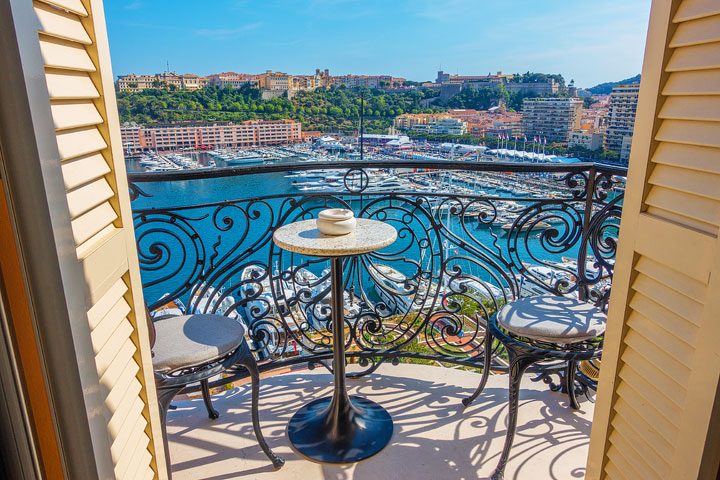 And how incredible is this view??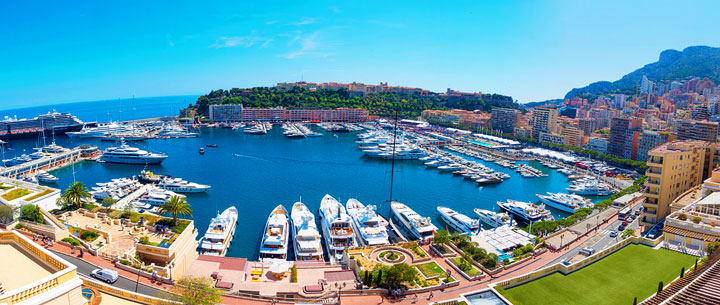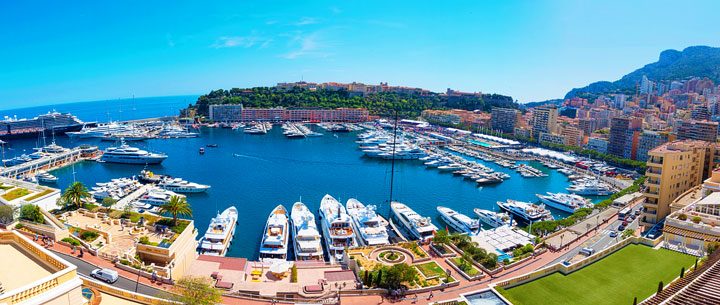 Here's a panoramic look at the view outside our window.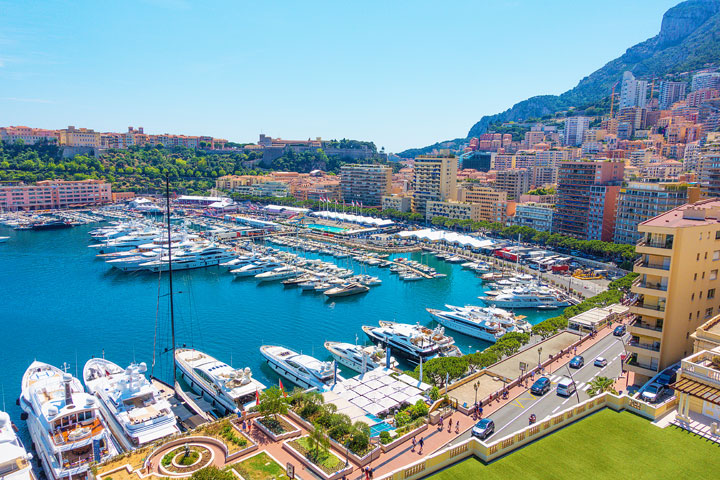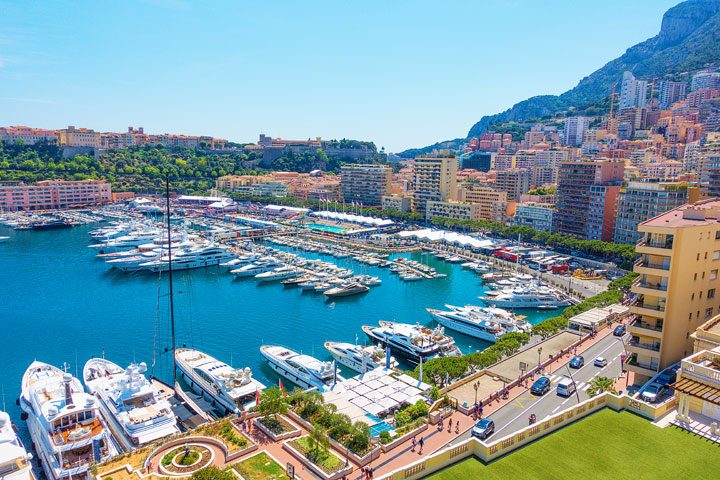 Our balcony overlooked the Monte Carlo Harbor.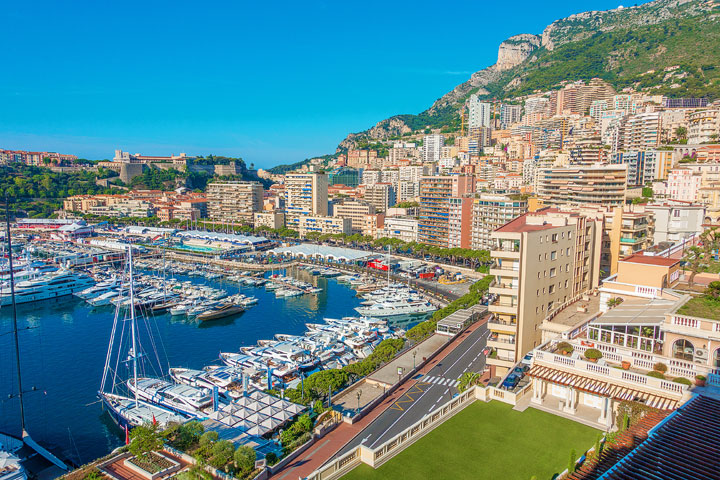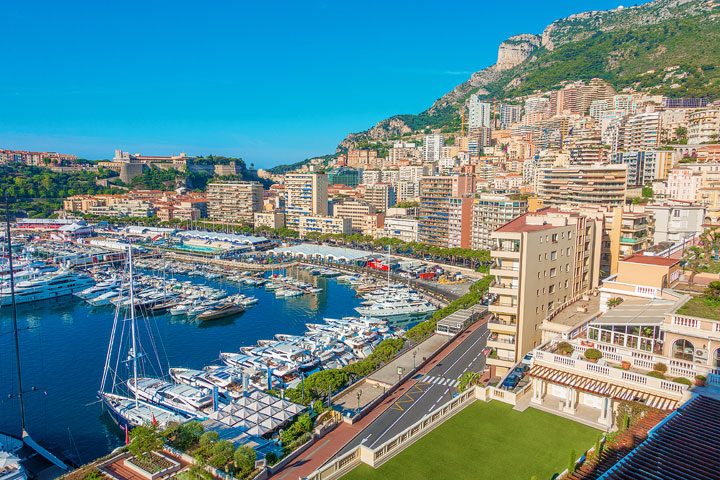 Loved waking up to this view!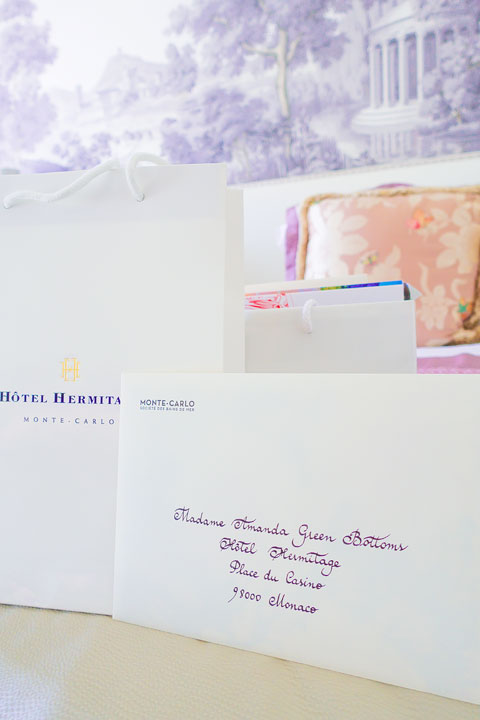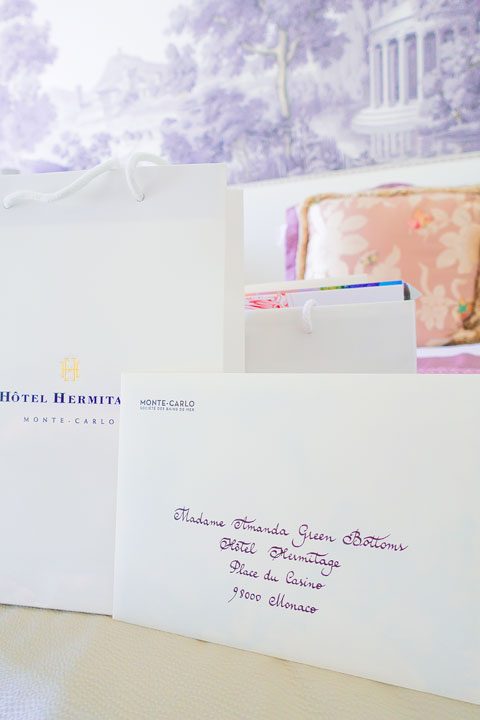 We also had a special invitation waiting for us, handwritten in calligraphy.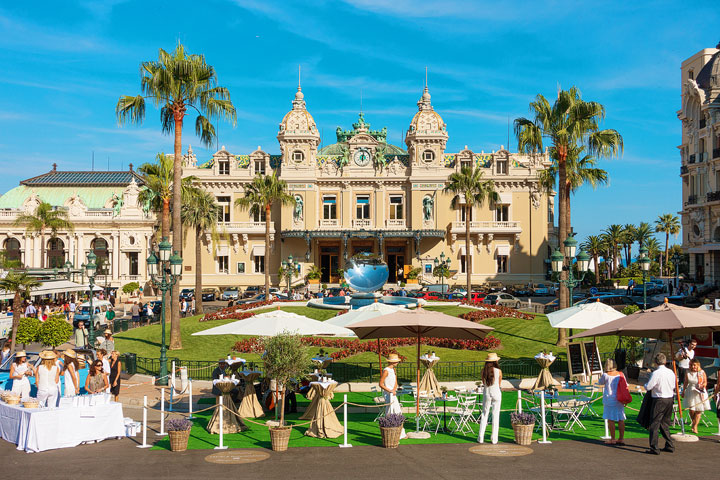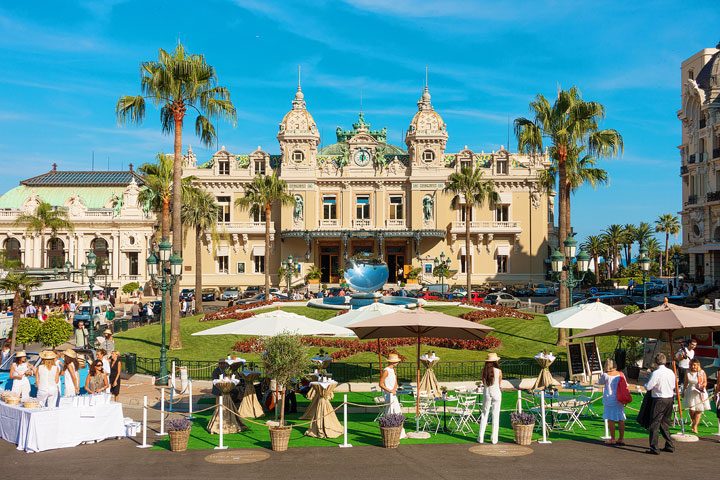 It was inviting us to be a part of the Monte-Carlo Shopping Promenade, celebrated with live music, luxury shopping brands, and gourmet food trucks run by Monte-Carlo SBM's eminent chefs. That is the famous Monte Carlo Casino you see in the background!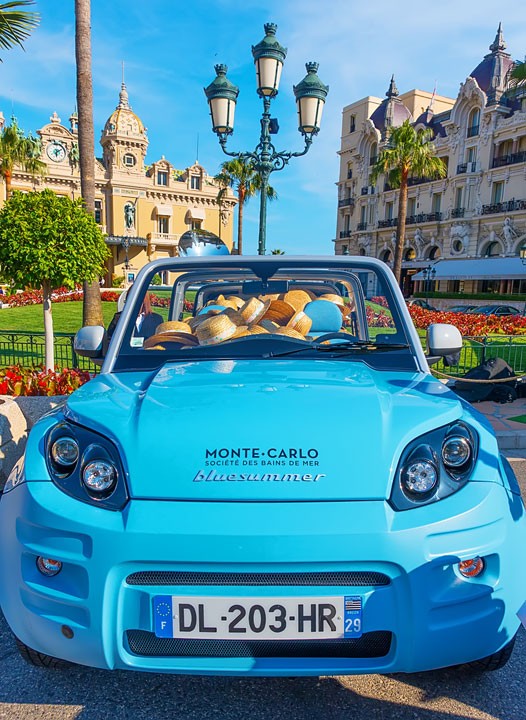 Photo via Sommer
Everyone got a fun straw hat from this cute blue car!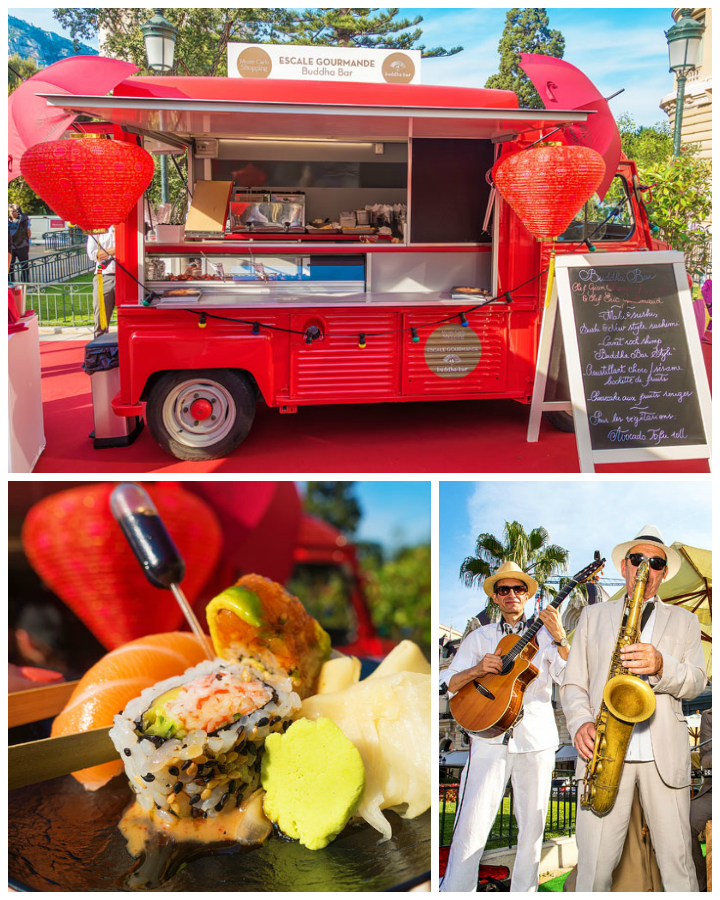 Of course we had to check out the food trucks! Our first stop was at the Buddha-Bar truck. All the trucks represented restaurants around Monte Carlo, and were run by the executive chefs of the restaurant. Buddha-Bar had AMAZING sushi!! I guess I was not expecting to find sushi in Monaco, but it makes sense since they are on the water! It was honestly the best sushi I have ever had. I am still dreaming about this sushi! If you are ever in Monte Carlo, you HAVE to go to Buddha-Bar!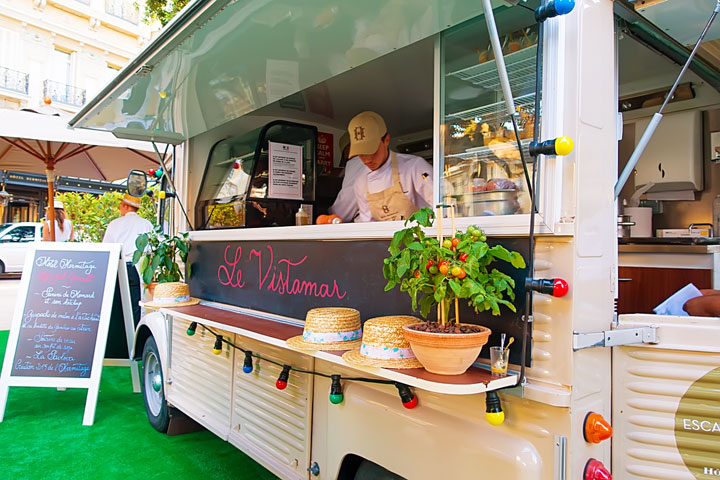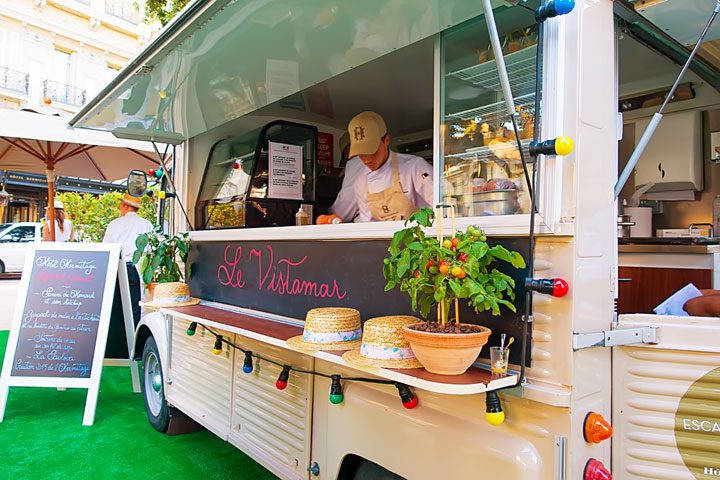 Photo via Sommer
Our next stop was at Le Vistamar. Le Vistamar is a restaurant inside the Hotel Hermitage. We actually had dinner reservations here later that night!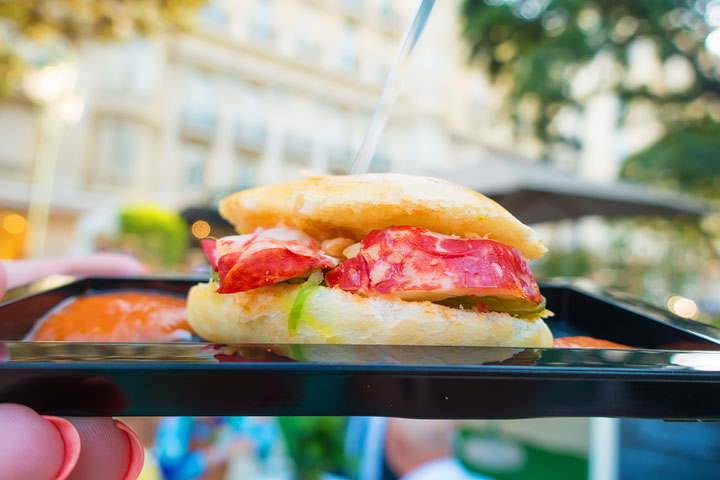 Le Vistamar had mini lobster rolls. So good!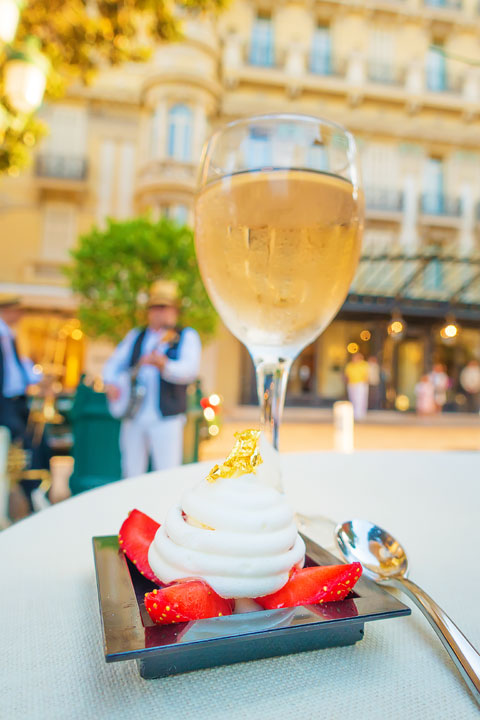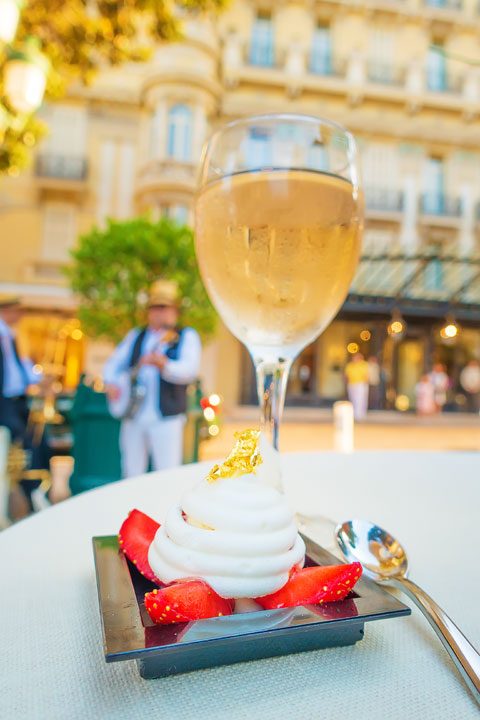 They also had a Strawberry Pavlova dessert. To die for.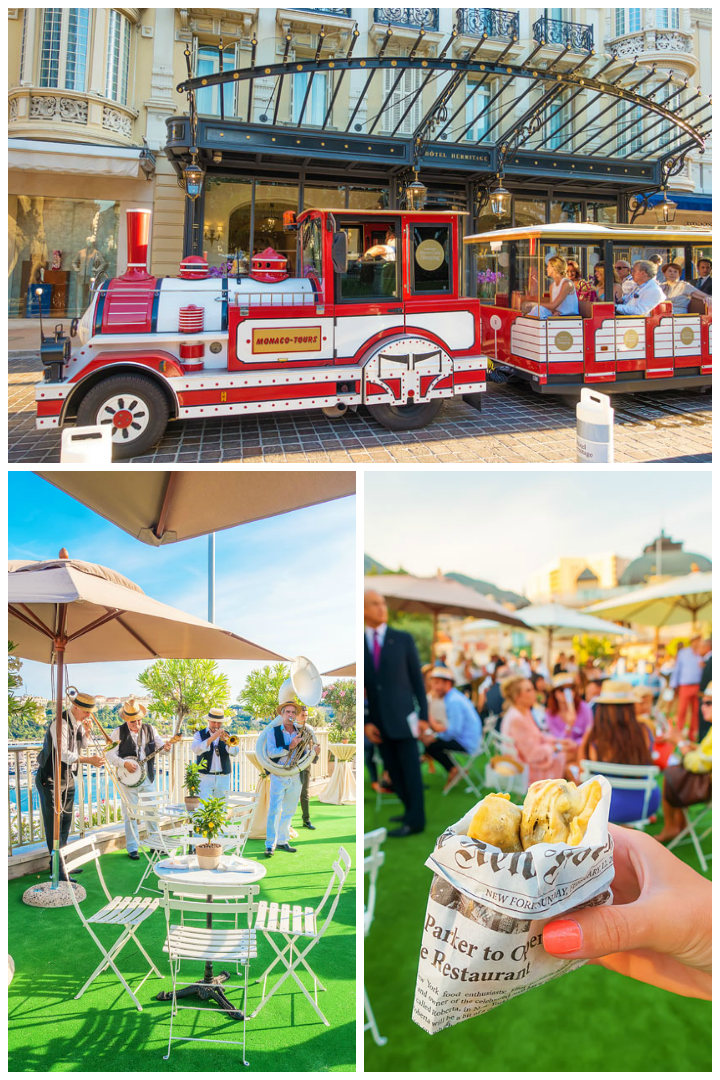 Next we hopped on this fun mini train to the next stop! There was live music and incredible food everywhere. Such an unforgettable night. Monte Carlo knows how to throw a party!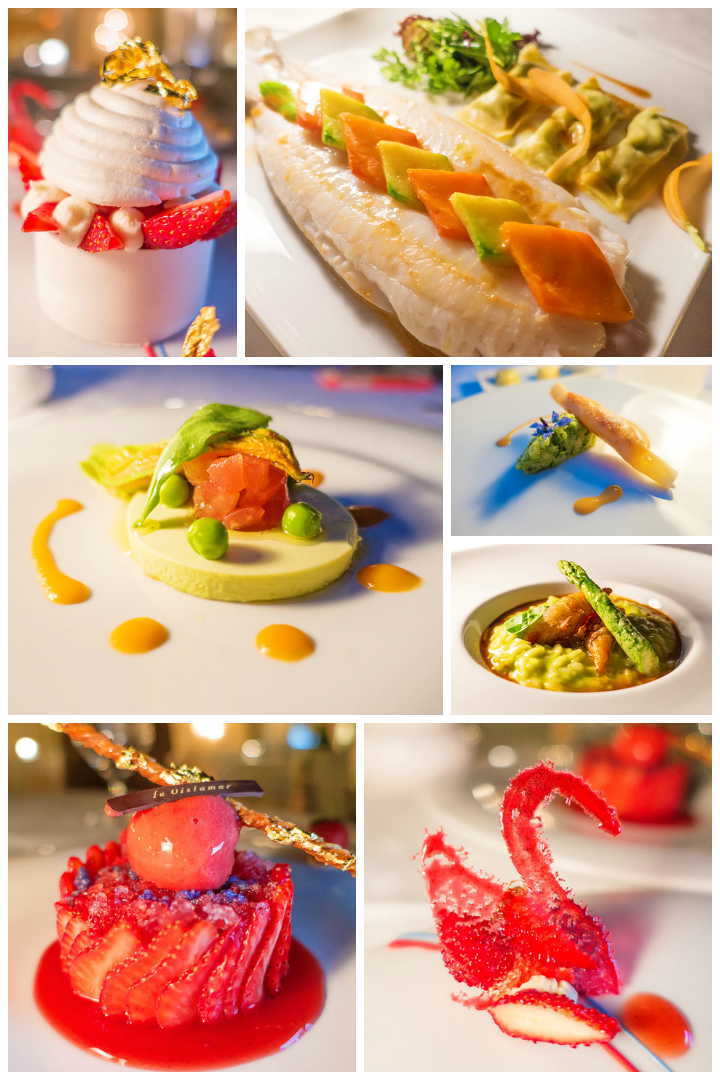 That night we had a phenomenal dinner at the Michelin-starred Le Vistamar restaurant inside the Hotel Hermitage. Fish, lobster, risotto, ravioli. Everything was incredible. And gorgeous. We ordered the bigger version of the Strawberry Pavlova we tried at the food truck, since we loved the mini version so much. We also ordered the "Signature Vistamar", a strawberry cream cake with strawberry sorbet and violet granita. It was here we learned that if there is ever a strawberry dessert on the menu in Monte Carlo, you order it. Just don't even ask questions.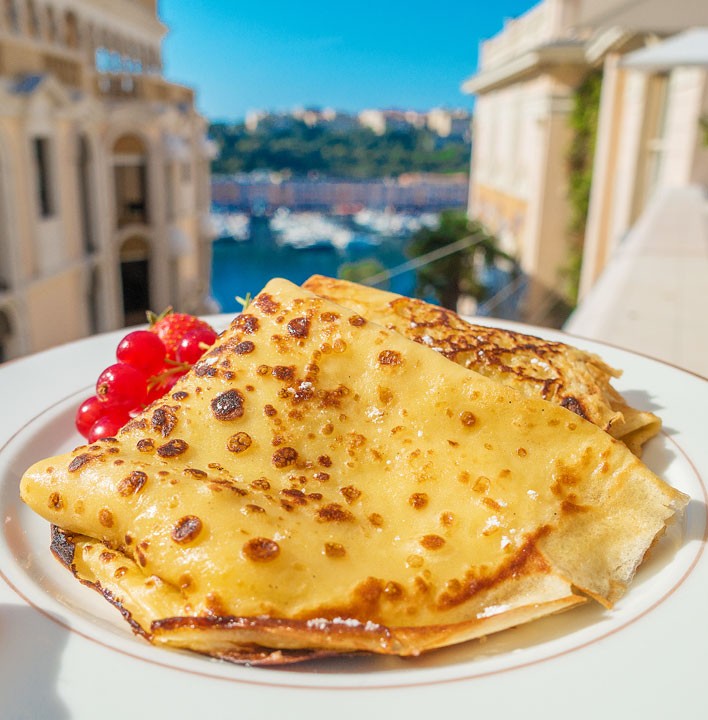 The next morning we had breakfast at the hotel. The Hermitage has an impressive breakfast buffet with pastries, tons of cereal options, meats, cheeses, eggs, and sausage. They also had a crepe bar! America has omelette bars, Monte Carlo has crepe bars! Of course I had to start the day with a Nutella crepe. ;)
Stay tuned for day 2 in Monte Carlo!! :)