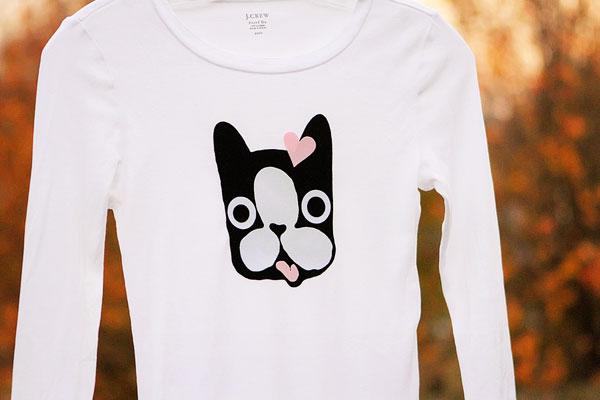 This little fuzzy boston terrier tee is so fun! I used the Silhouette craft cutter for this project and I was seriously shocked at how quick and easy it was to put together. Usually I can muster up the energy to make something once, and then I'm done- no more for awhile. But I could definitely see myself making a few more of these custom shirts! :)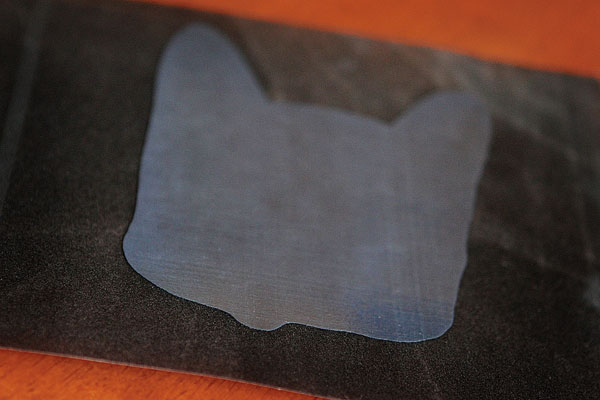 I used the flocked heat transfer material for a soft and fuzzy texture for the BT. I was little concerned at how clean the cut was going to be since the material is so thick – would it really cut all the way through? But the backing peeled right off. Whew!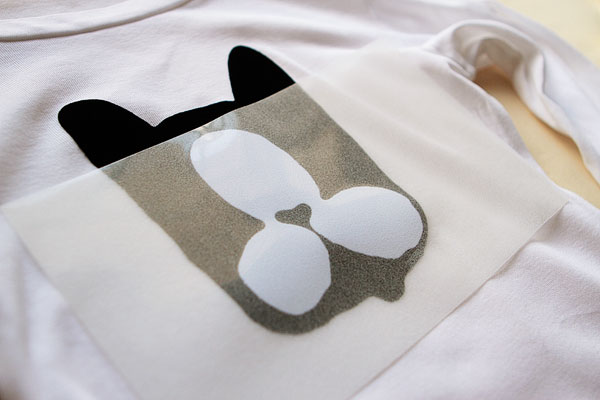 You can even layer the flocked heat transfer material right on top of one another. Tip: I found it was easier to peel off the backing if I let it cool for a few minutes after ironing.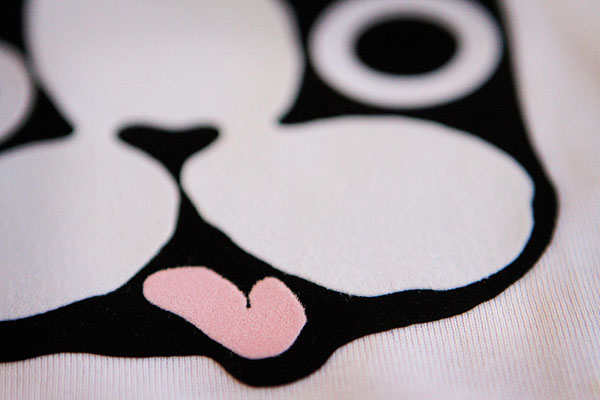 The flocked heat transfer material is really soft and velvety! Not at all rough or "felt" like.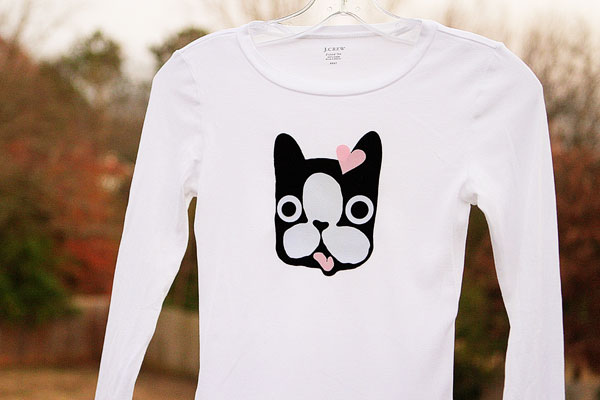 Silhouette: Trace Outline Tutorial – Here's the tutorial I used to get the outline of the boston terrier. You can even use your own photo!
Silhouette: Heat Transfer Starter Guide (PDF) – And here's how to use the flocked heat transfer material.
Boston Terrier Template (ZIP) – You can also download the boston terrier template I used if you want! Just in case you have been blessed with the terrorizing stinkiness of a BT. Or maybe a frenchie? Or cutie-smooshy bulldog? The files have even already been mirror-imaged for cutting.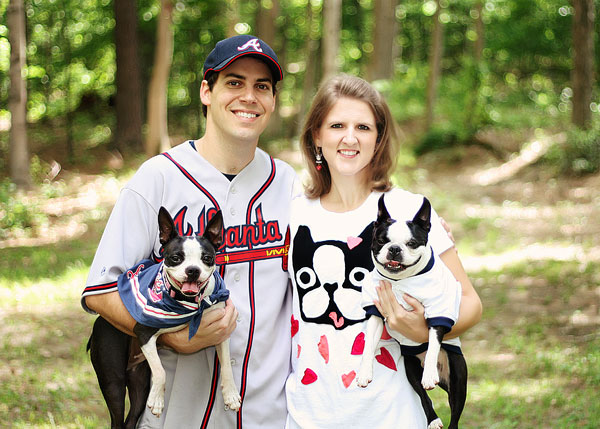 If you don't have a Silhouette yet, you could also use this template to cut the pattern from old t-shirts and sew them on to make a brand new tee – like I did with my original boston terrier shirt.
Or you could check back on Friday. I have some very special Black Friday fun planned! :)
Have a great Thanksgiving!