Need some food ideas for a fabulous 4th of July celebration? You'll love this Perfect Pulled Pork with a side of Ultimate Baked Beans. They're great for holidays, parties with friends, and summer days when you want to have fun with your family and not spend all day in kitchen! :) Like yesterday for example- we hung out by the pool all day and when we got home, the last thing I wanted to do was think about what to fix for dinner. We could've stopped for fast food on the way home- but we didn't have to. :) We had delicious pulled pork sandwiches and hearty, meaty, ultimate baked beans waiting on us. The pulled pork cooked in the crock pot all day and took less than 5 mins to pull apart because it was so tender, juicy and falling off the bone. The baked beans were made ahead and all I had to do was get them out of the fridge and pop 'em in oven.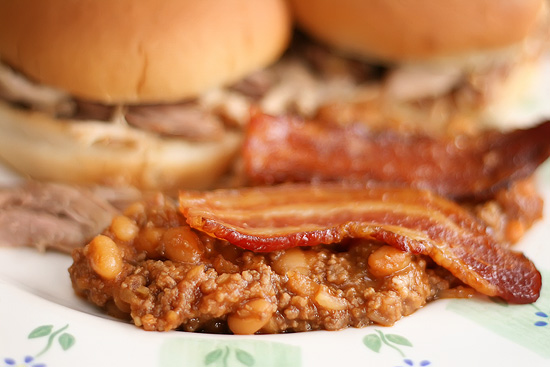 You can check out the Ultimate Baked Beans recipe for specifics on how I did the pulled pork in the crock pot. Another reason to check out it out? See that bacon up there? I cooked it in the oven. :D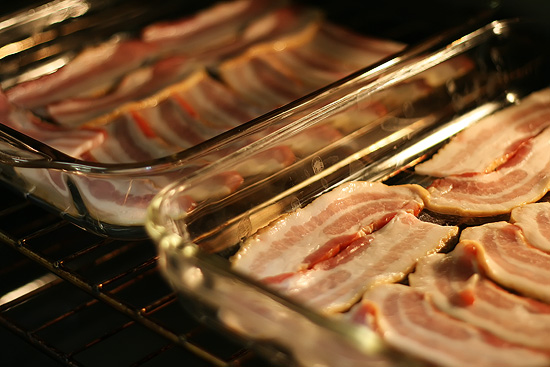 I've been doing it this way for awhile now and it turns out *perfectly* done. Check out the recipe- it tells you exactly how I do it! :)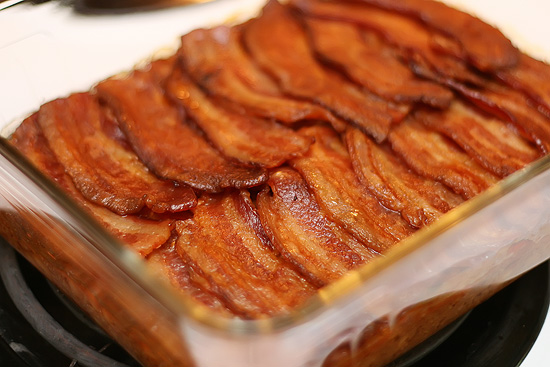 BTW, have you tried whole wheat hamburger buns? Let me be the first to say, I *hate* whole wheat bread. Okay, hate is a strong word. I really, really dislike whole wheat bread. I love bread, but unfortunately for my bathing suit, I really, really dislike whole wheat bread. :p Maybe it's the texture, or the color, or the aftertaste, or I don't know what. But I actually really like whole wheat hamburger buns! I can't tell the difference! lol. Especially with these pulled pork sandwiches. I got two different kinds the other day, just in case- regular buns and whole wheat buns. I had one of each last night and I couldn't tell the difference. I'm sold! If you're a whole wheat bread hater (er, disliker?) like me, give these a try sometime. They might surprise you! :D
We had plenty of leftovers, so I think I'm going to fix myself another sandwich right now. :D
But before I go, I want someone to have this $25 gift certificate to B Johnson Jewelry!

Isn't it just delightful? So pretty and summery. :) Someone I know should *definitely* have those earrings.
To be entered to win the $25 gift certificate to B Johnson Jewelry, leave a comment on this post– you can…
1. Leave a link to what you'd get! I'd love to see!
2. Tell me about your 4th of July plans- got any great recipes you're looking forward to making? :)
3. Or you can just say whatever comes to your mind! ;)
One entry per person please! :) The winner will be chosen by his or her comment number, which will be picked by Random.org's number generator. But hurry! The contest ends MONDAY night, June 29, at 10:00 pm CST.
Thanks so much for looking and GOOD LUCK!!! :)

Congrats to #53 Rachel E.! You won the $25 gift certificate to BJohnsonJewelry! Contact me to claim your prize! :)