Kevin made us the most delicious dessert for Valentine's Day! Check out this amazing Red Velvet Cookie Dough Pie in addition to what's new with us lately!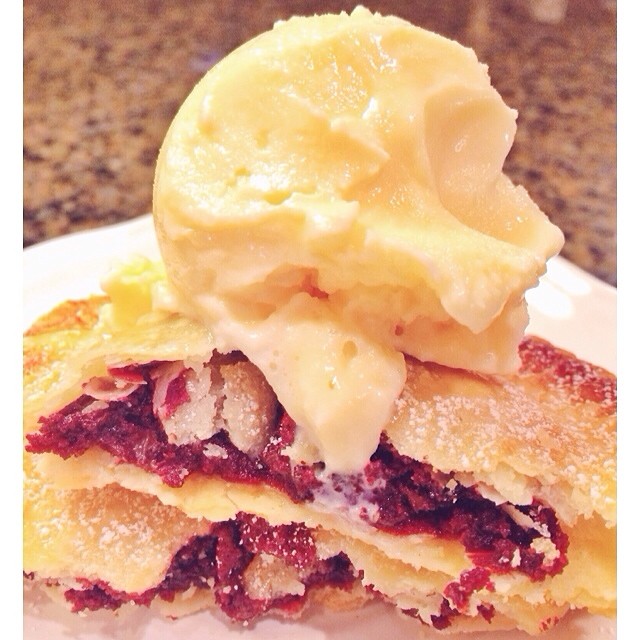 Valentine's Day Dessert
1. For Valentine's Day, Kevin made me Red Velvet Cookie Dough Pies. They were so, so, so good, I am still dreaming about them. We found the most adorable heart-shaped pie press at Target, and he used it to cut out the dough and make the pies. He combined two Picky Palate recipes: Hot Little Chocolate Chip Cookie Pies and he stuffed it with her Red Velvet Milky Way Cake Cookies cookie dough. They were phenomenal. I wish I could have one every single night!! :)
How we Fly
2. Okay, let's talk about TSA Pre real quick. Have you applied for TSA Pre yet? If you fly at least once a year, it is 100%, hands down worth it. It's $85 and it's good for 5 years. It gets you in a MUCH shorter line for security, then when you get to security, you don't have to take off your shoes or belt, you don't have to take off your light jacket or scarf, you don't have to take out your laptop, and you don't have to take out your liquids. You seriously just put your bag on the belt and walk right through. I've flown three times with it now, and after the very first time I was sold. Best money I've ever spent. You basically get to skip the security line and breeze right on through.
Just go here to Pre-Enroll, then it will let you make an appointment to visit your local Enrollment Center to pay and get fingerprinted. I was in and out in 5 minutes. And then 5 days later I had my TSA Known Traveler Number. If you have a passport, that's all you need to take with you to the Enrollment Center. If you don't have a passport, you need a driver's license and a birth certificate. That's it!
If you've got a flight coming up, do yourself a favor and treat yourself to TSA Pre!! It's like first class for security, but way cheaper than actual first class. :)
What's New
3. I have been called organized, but this is the real reason why.
4. This is me, in every single, "Okay, let's take a FUNNY picture now!!" photo.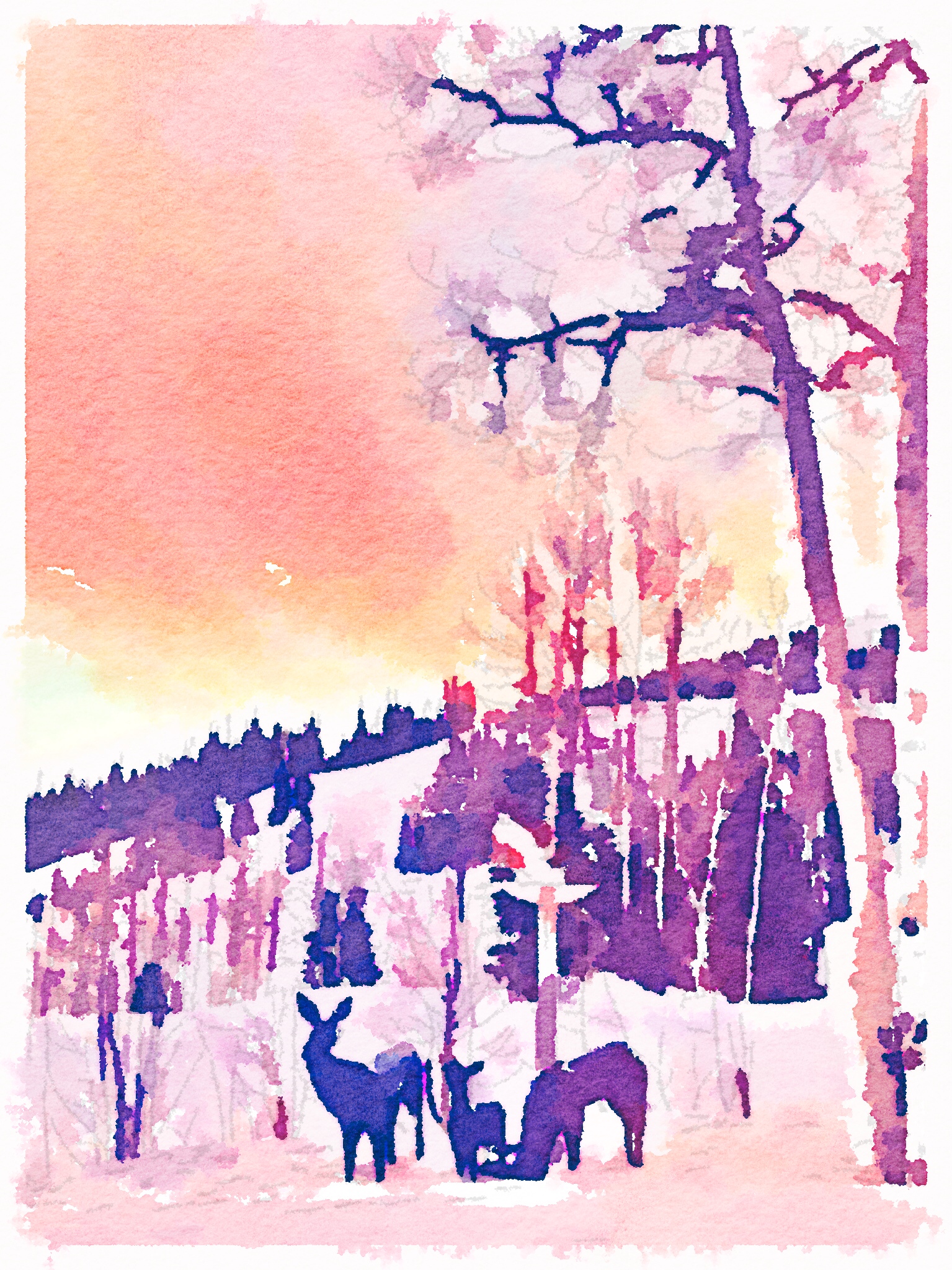 5. I have jumped on the bandwagon and am now obsessed with the Waterlogue app for iPhone. I have been turning all our backyard sunset photos into watercolor paintings. Who am I kidding, I have been turning all our photos into watercolor paintings! But I especially love the backyard sunset ones. I am seriously thinking of framing some of these!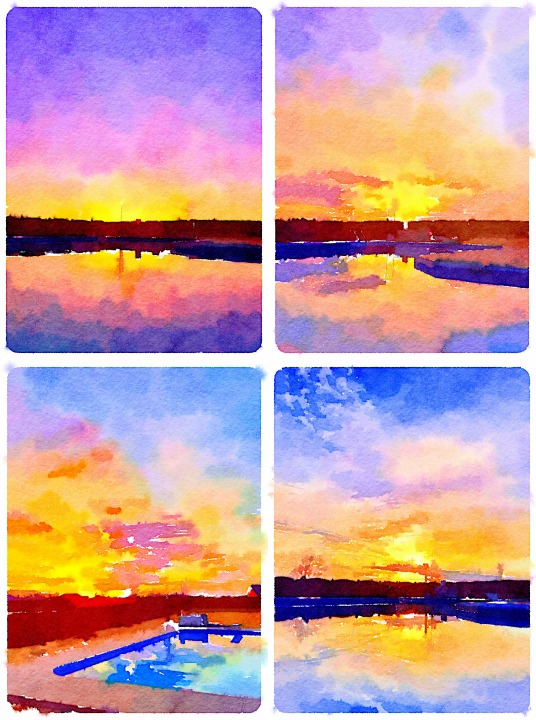 6. Which brings me to this thought-provoking quote I read yesterday: "If you want to know what someone is afraid of losing, look at what they photograph."
7. And this… "If you hate a person, you hate something in him that is part of yourself. What isn't part of ourselves doesn't disturb us." — Herman Hesse
8. One more quick thing before I go. You may have noticed a new feature on the blog. I'm super excited about it!! :) If you hover your mouse over a photo, down in the bottom right hand corner of the photo you'll see a heart and a comment bubble. (Go ahead and try it with the photo above.) You can now easily click the heart or comment bubble to quickly "like" or "leave a comment" on any photo! :)
You'll need to register first (one-time only) by clicking on the CliqueMe tab down at the bottom right hand corner of my blog, but then you can easily login with your Facebook, Twitter, Google, or Instagram accounts. Don't worry, it won't post anything to your Facebook or Twitter or anything! Then you'll never have to register or do anything again.
When you're reading a post, you can just quickly go through and like your favorite photos, or comment on your favorite one without having to fill out the name, email, and website form. :) It's brand new, and there are not that many users yet, so you can be the first to claim your username! You might even be able to get your first name. :)
I'll be making a full post about it with photos and a tutorial to show you all the new features, but I just wanted to give you guys a heads-up first in case you wanted to be the first to join. It's super fun, and soon you're going to start seeing it on blogs and websites everywhere!! :) Be one of the firsts to jump on the bandwagon like me. :D
Oh, and be sure to click on the Trending button to see what the most popular photos on our site are right now. If you register, leave a comment on one of the photos in this post to let me know you joined!! :)
Thanks so much for looking!! :)
Have a fabulous weekend!! :) xoxo