This year for Christmas, Kevin got me an amazing trip to Savannah, Georgia! He planned it all out himself including where we'll stay, the best places to eat and other fun things to do in Savannah while we're there! Check out what's in store for our next trip.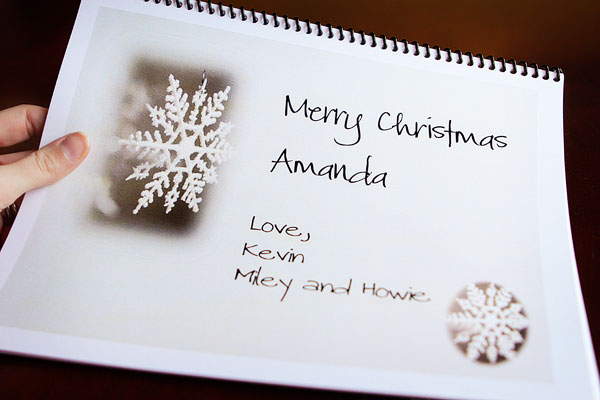 A Spooky Savannah Vacation
Kevin had been teasing me for weeks. At first I thought it might be a calendar, when I saw the skinny, flat box and spiral-bound pages.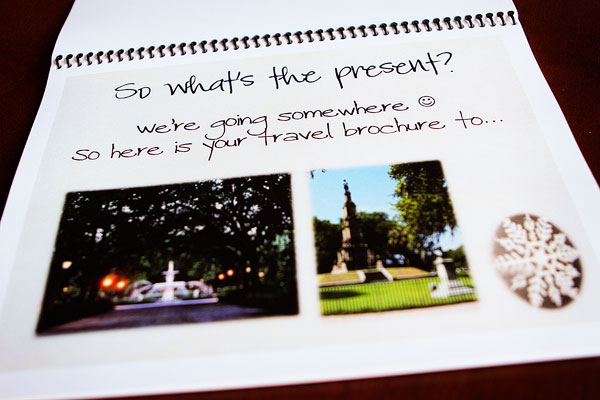 So I eagerly flipped the page to find out what it could be.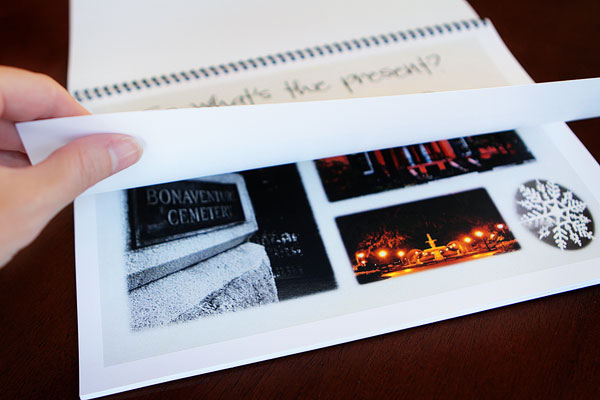 Can you guess? I had no idea!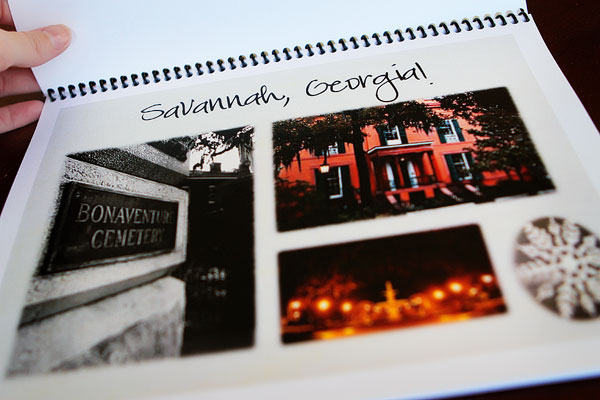 Even though I grew up just a few hours from Savannah, I've never been!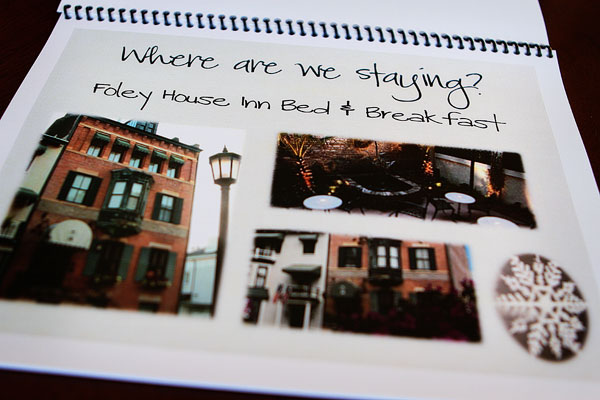 Here's where he picked for us to stay…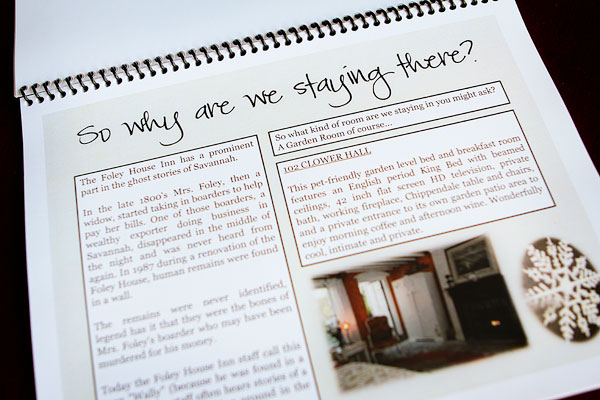 A certain room…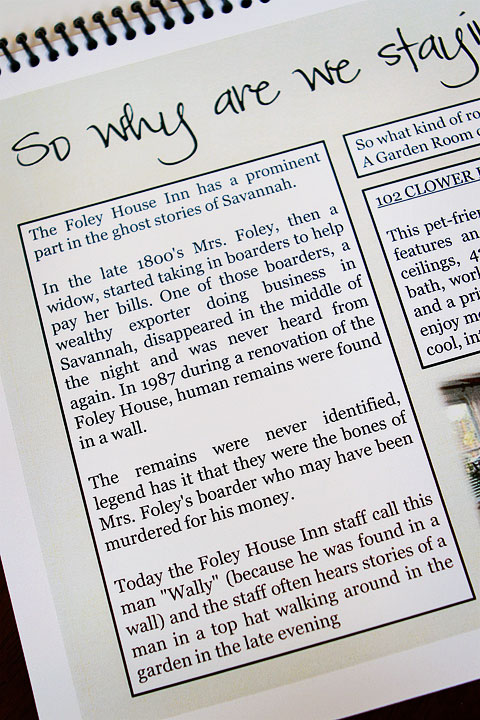 Staying In A Haunted Hotel
Here's why he picked the Foley House…
Mysterious boarder. Disappears in the middle of the night. Eighty years later, human remains are found buried deep within the walls of the house…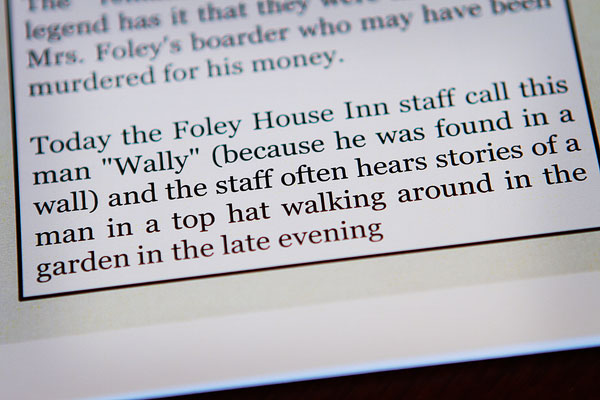 Did you catch that bit about the garden??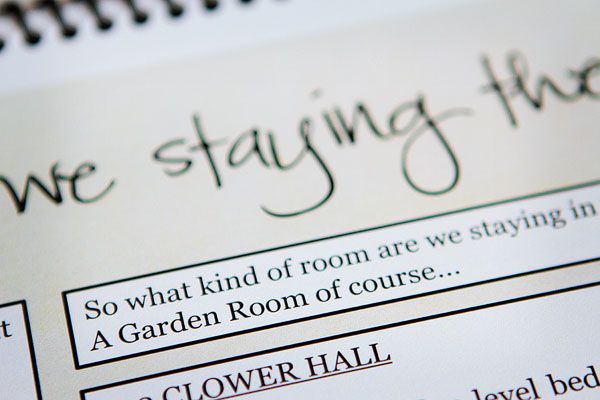 Eep!!!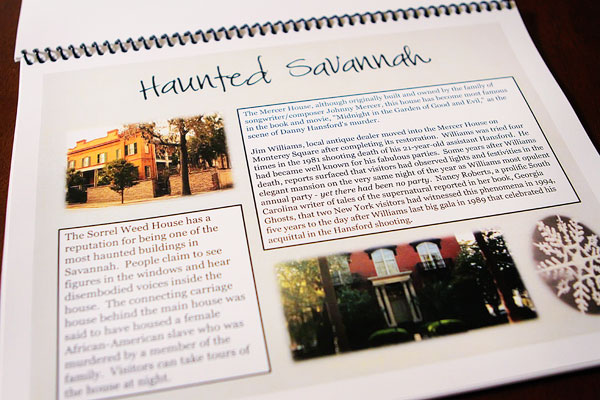 He did all this himself. The photos, the descriptions. He put it all together. He had it printed, bound, and gift-wrapped it for Christmas morning.
That's a pea font up there. He had just asked me the week before what my favorite font was… Sneaky.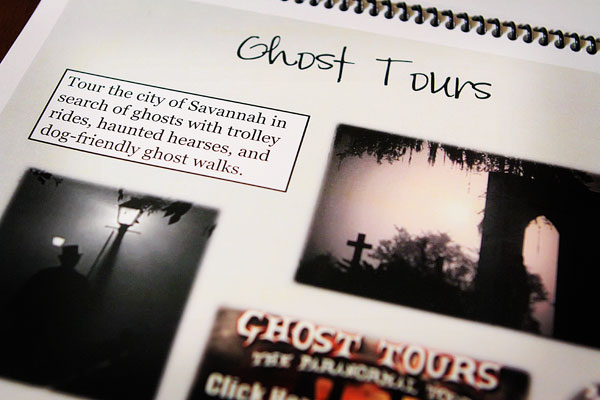 He wants to do one of these!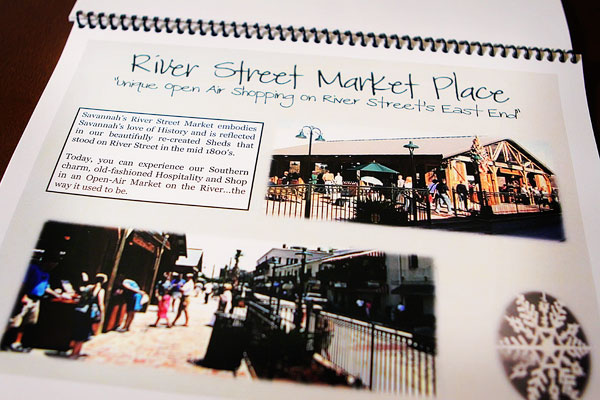 He planned a day of shopping…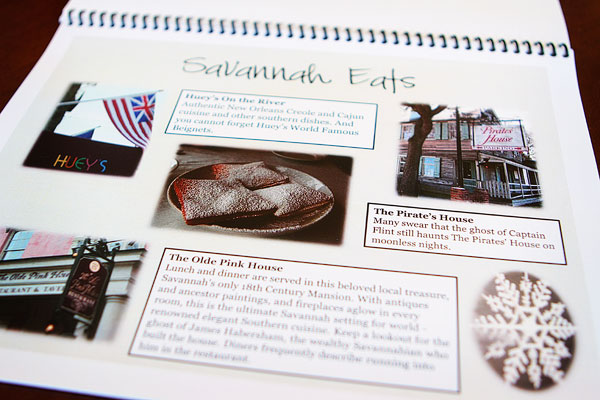 Where We'll Eat in Savannah
Is that beignets I see up there?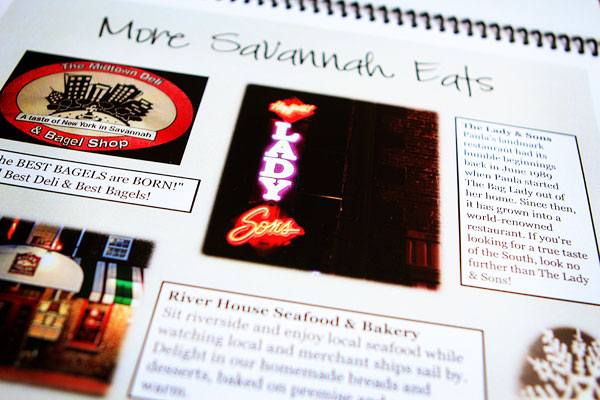 Paula Deen's restaurant.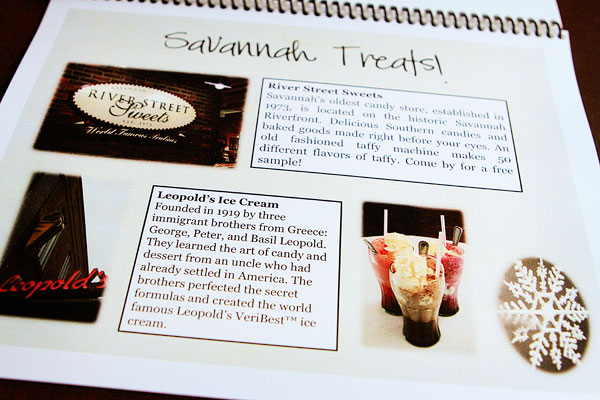 Oh, he knows what I like.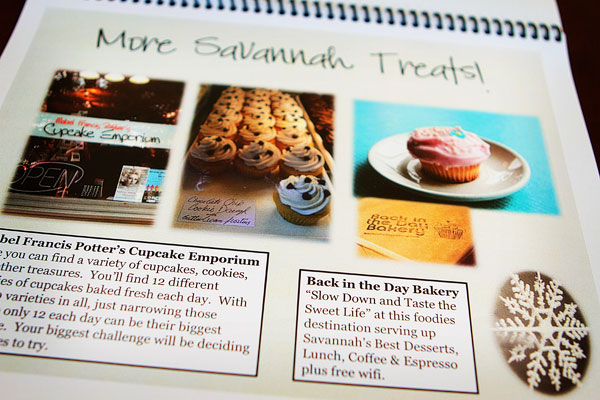 Did I read 12 different varieties of cupcakes are baked fresh each day?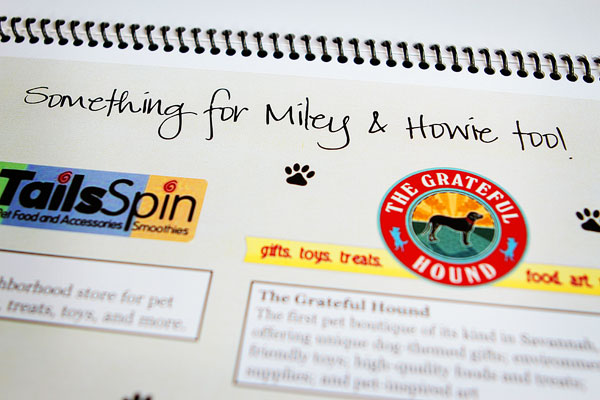 Gotta bring the pups to protect us from the ghosts.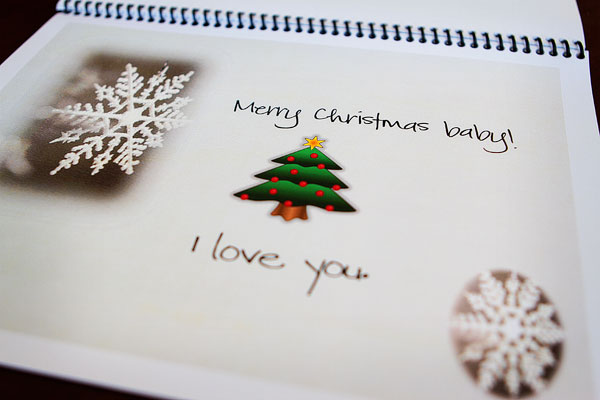 We're headed to haunted Savannah next month, so let's talk ghost stories before the trip…
Have you ever experienced anything paranormal??