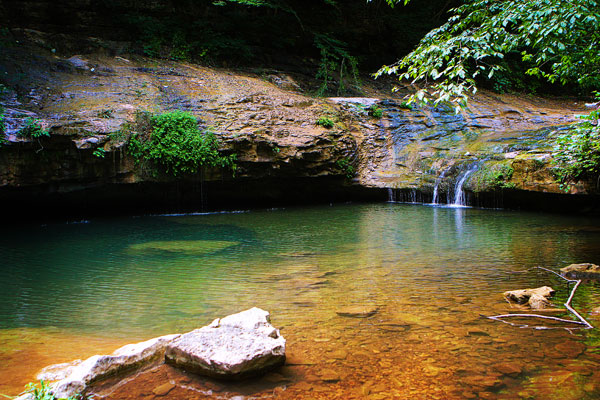 A few weeks ago Kevin and I took Miley and Howie for a hike at the Walls of Jericho trail near our house. They absolutely love to go hiking and run around on the trails! It's so fun to watch how much they enjoy it. And we love it too.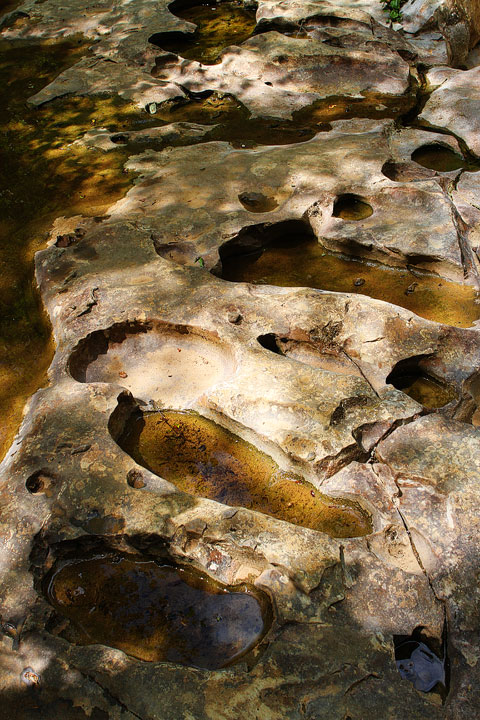 Ever year for our anniversary we try and go someplace new to explore. Sometimes we take long weekend trips staying in rustic cabins and spending a few days in the woods, and we've been to some gorgeous places in Tennessee, Georgia, and the Carolinas in the 10 years we've been celebrating.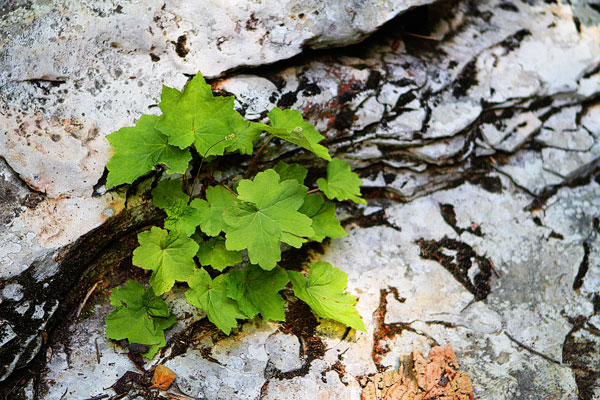 But this year (with such a crazy June coming up! :)) we opted for low key and decided to give the nearby Walls of Jericho trail a try, which ended up being just 20 minutes from our house.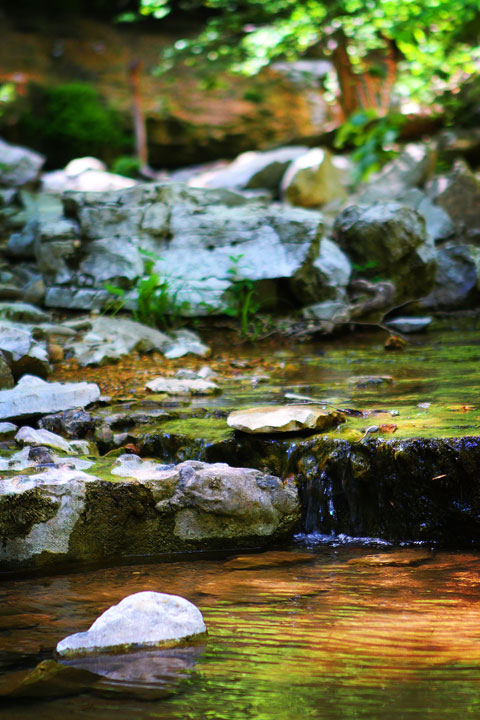 We've been hearing about this beautiful trail ever since we moved here and finally decided to see what it was all about. :)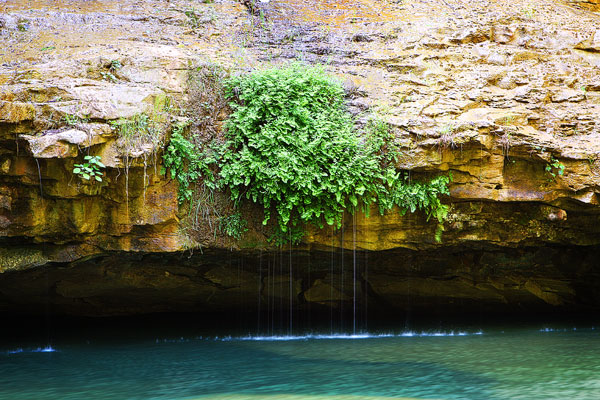 It was the perfect length — 3 miles in and 3 miles out — with a beautiful little pond and dry river bed to explore in between.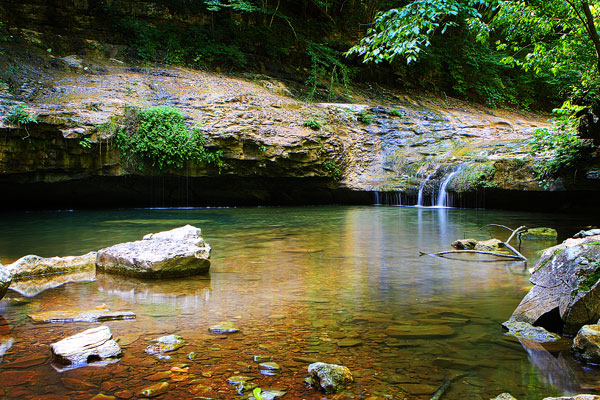 Here's where we stopped for lunch with our picnic of PB&Js :)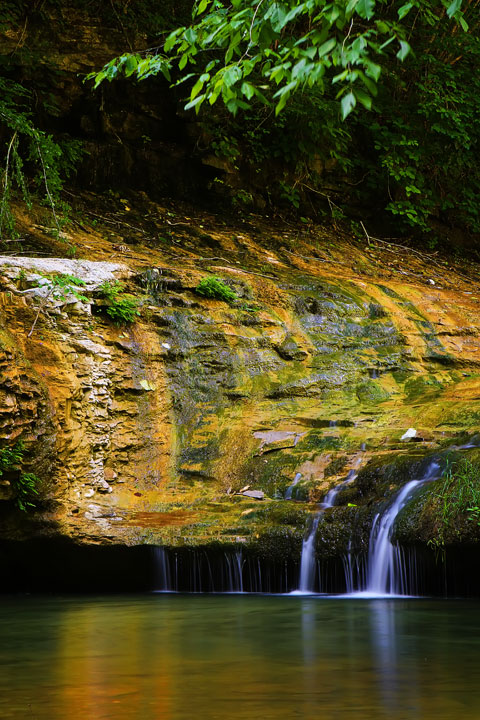 Mossy rocks.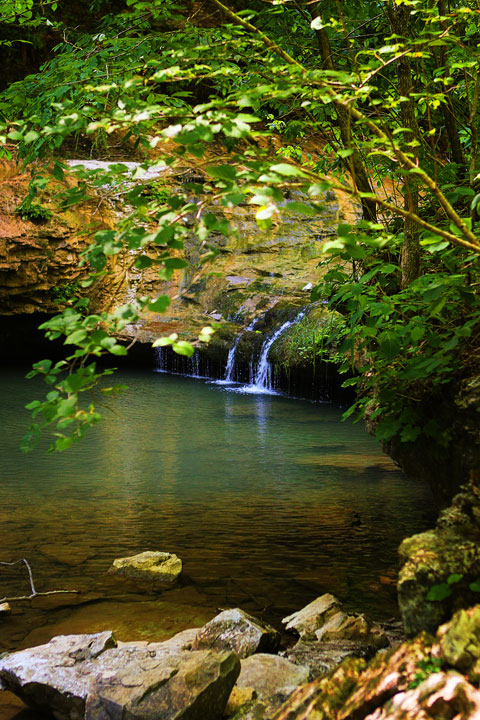 Mini waterfall.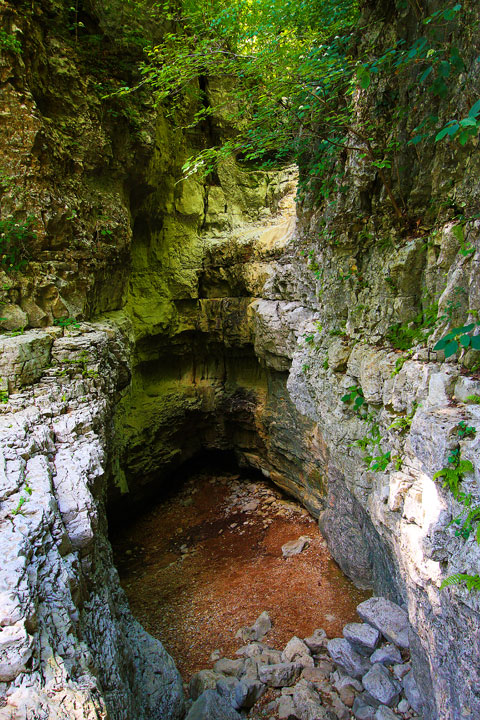 This was the dry creek bed and empty waterfall pool.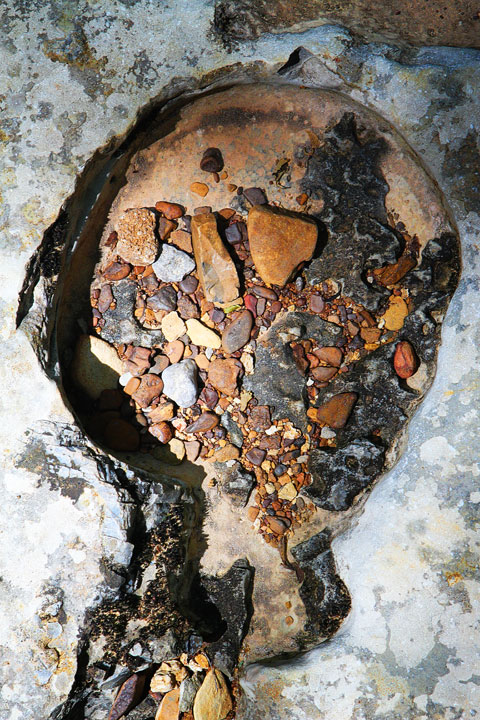 Skull rock.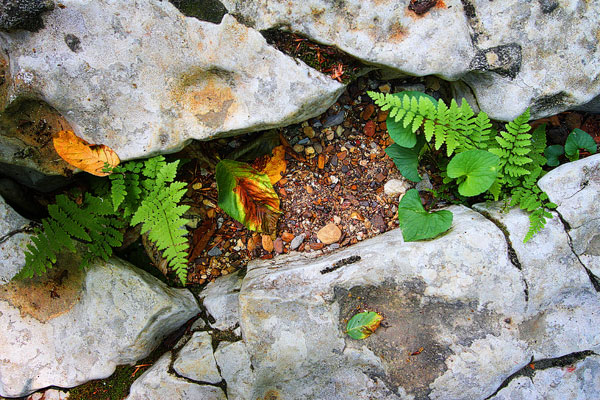 Baby ferns.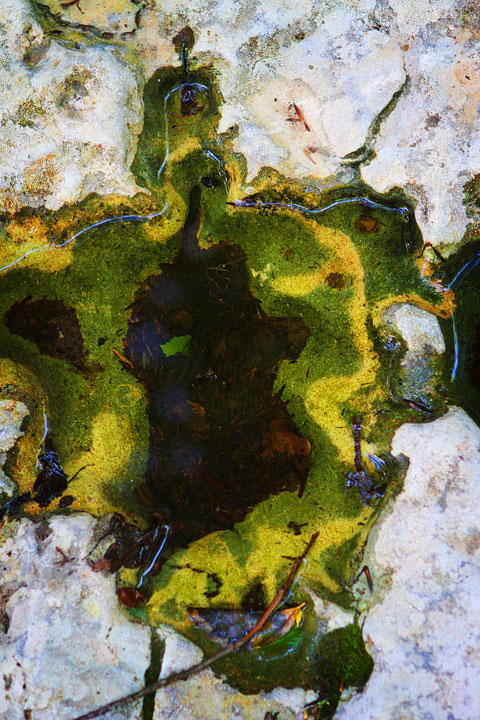 Leaf pool.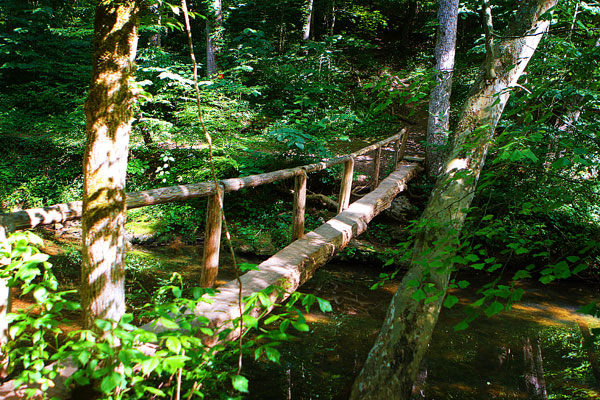 Loved this tiny log bridge over the creek!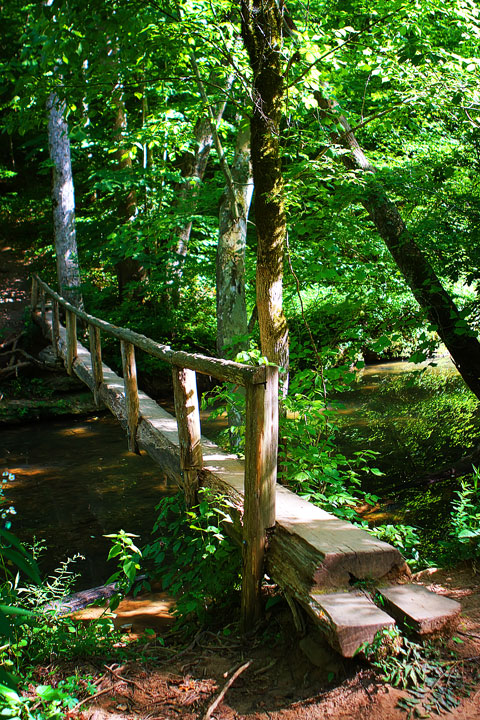 How fun is this?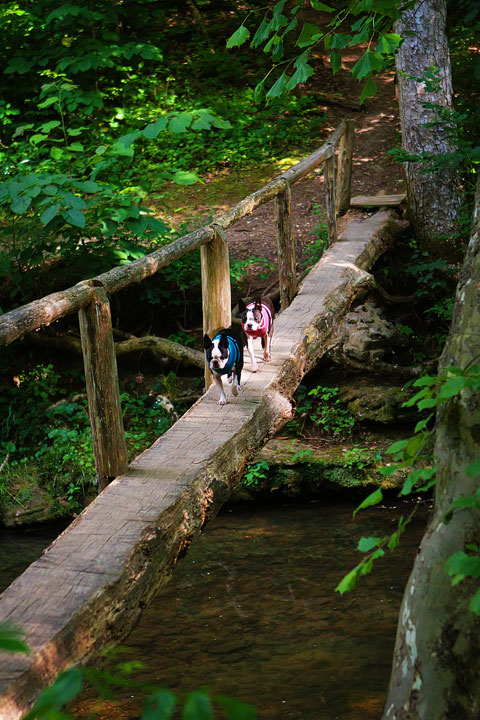 Miley and Howie just zipped right across!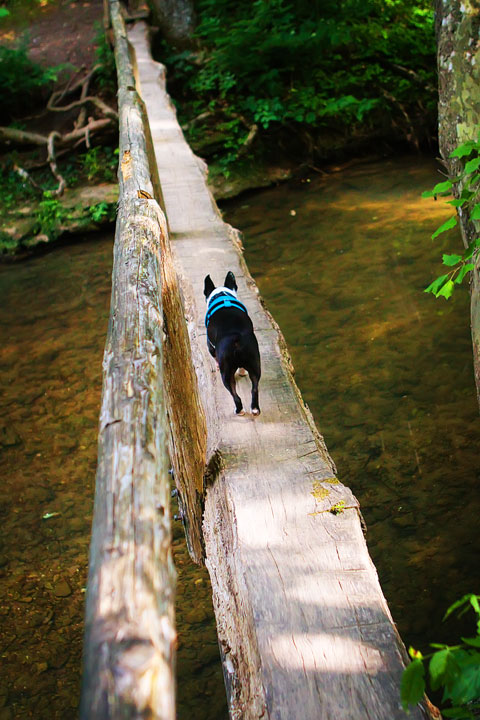 Miley and Howie even got recognized, lol! We, on the other hand, did not. Hah. Famous little stinkers! :)
Have a great Tuesday friends! :)