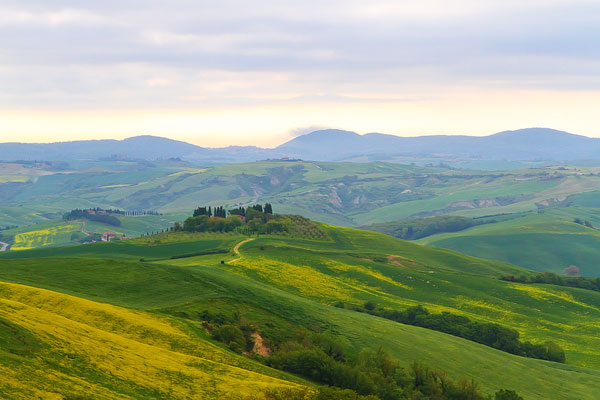 Good Thursday morning to ya! Welcome to Part Two of our road trip through Tuscany :)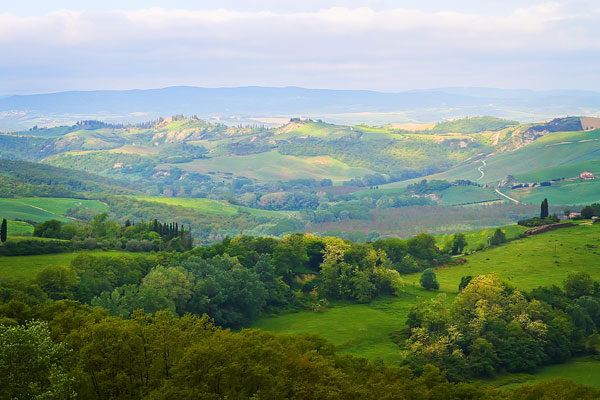 This was such a bittersweet day! It was our last day in Italy before taking a train to Rome that evening and getting on an early flight back home the next day.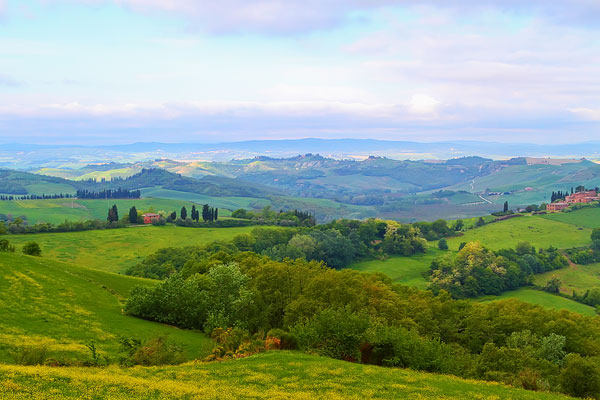 On our first day, we didn't get started until after lunch, but our second day began early.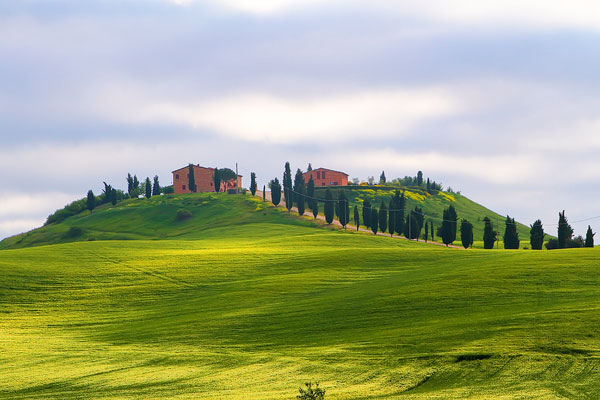 I've got a map below that shows the driving routes we took through Tuscany, plus a few other routes that were suggested as the "Most Scenic Drives in Tuscany." If you like, you can follow along on the map to get an idea of where we were for these photos, if you're looking to plan a trip. :)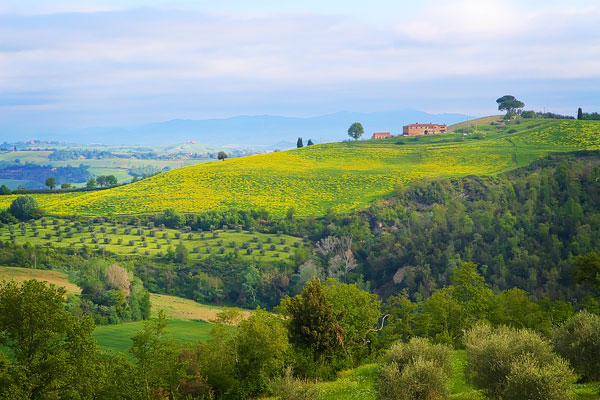 We started by taking the Red route from Siena, down the Orange route, then met up with the Yellow route and continued south.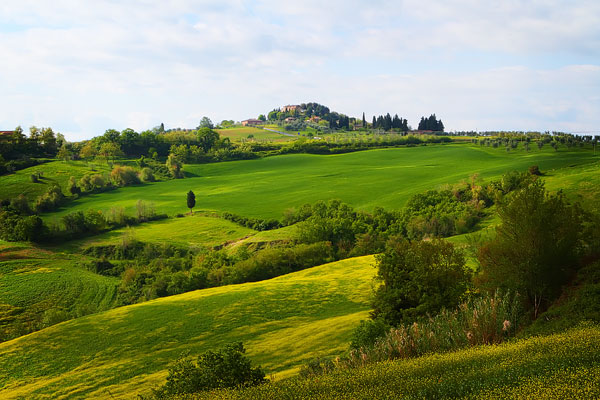 In the morning we stopped for a walk in Montisi — a beautiful village.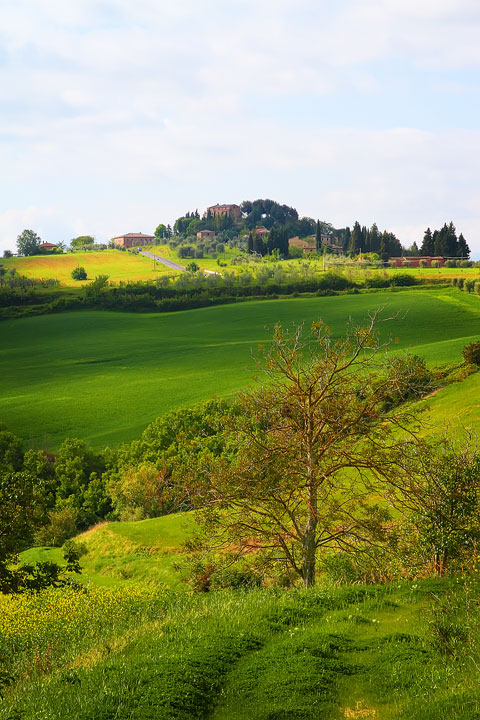 We continued south on the Yellow route and had lunch in Pienza.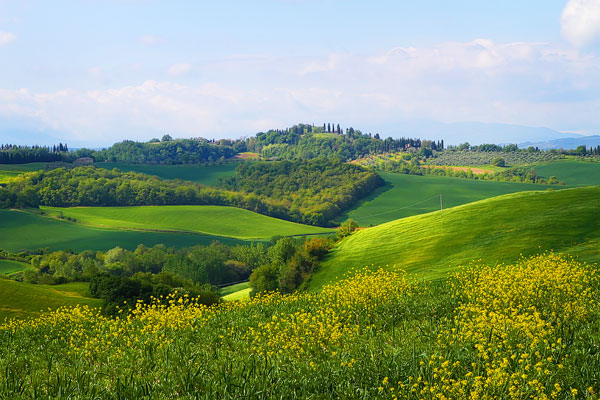 I absolutely loved the charm and history of the hilltowns we visited. They were surrounded by tall, protective walls. Entry to the town was through a gate. The main road wound its way up to the top of the hill with shops, stores, and restaurants along the way. At the top were beautiful views, or a castle, or a church. Or all three.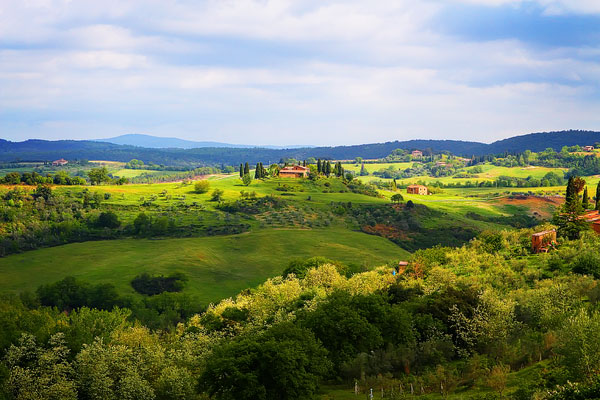 After lunch, we took the Blue loop around the San Quirico d'Orcia region.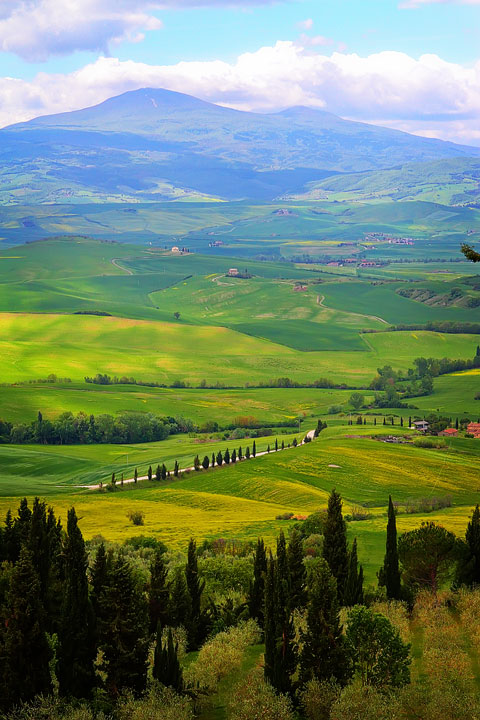 This was a beautiful area. I think the Red and Blue routes were my two favorites.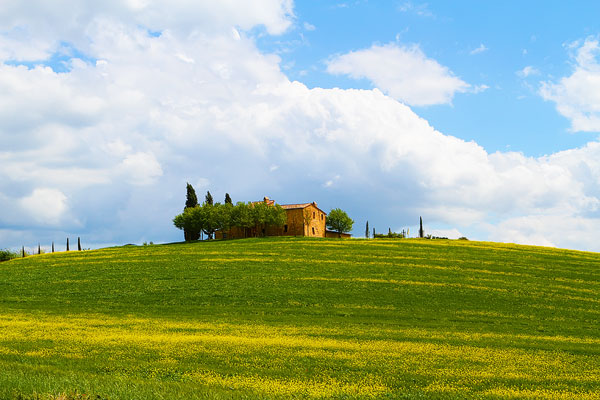 House on a hill.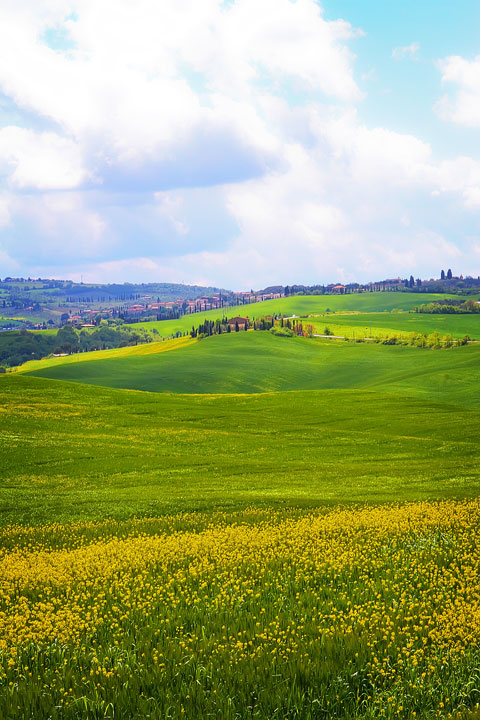 Field of flowers.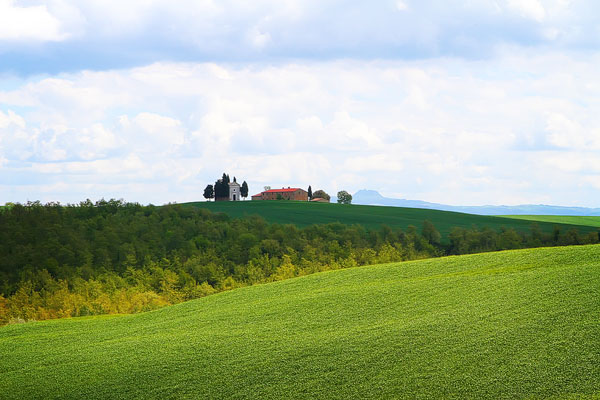 Little building.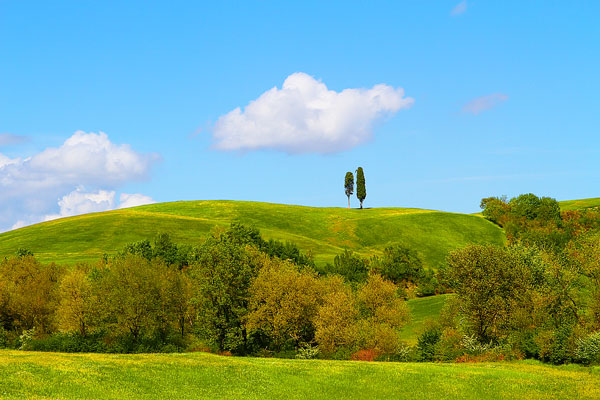 A couple.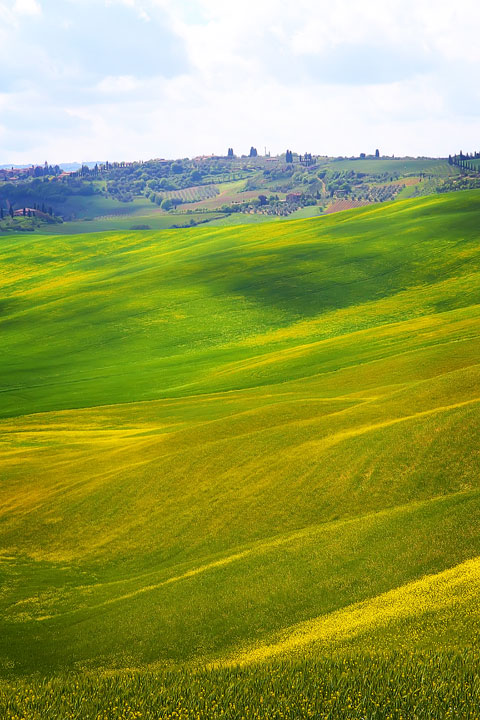 It was a beautiful spring day, and I was wearing capris and flip flops here, but I kind of wished I'd worn long pants with socks and shoes for these photos. In some places the grass was really tall! :)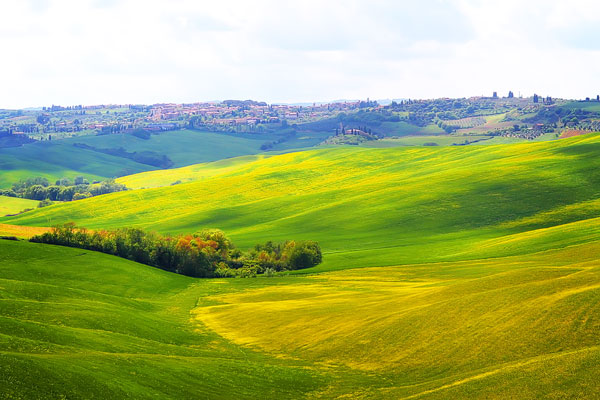 Wide open spaces.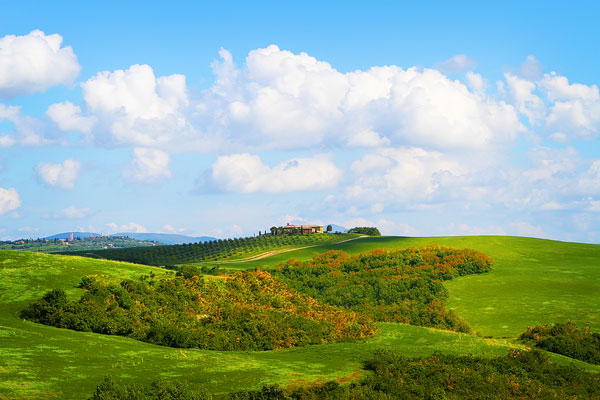 So much color!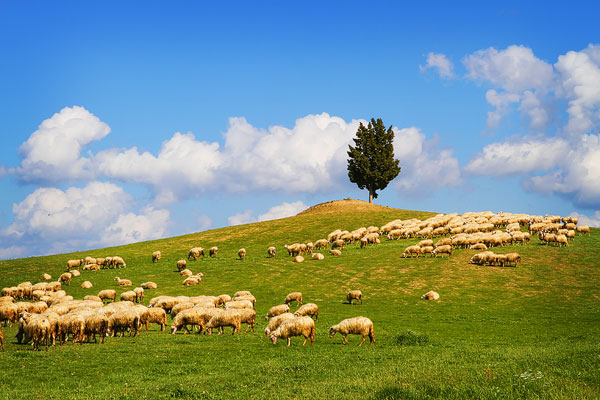 Tuscany sheep.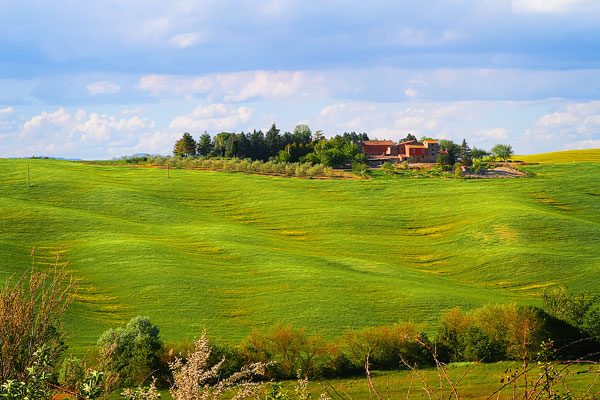 Wavy hills.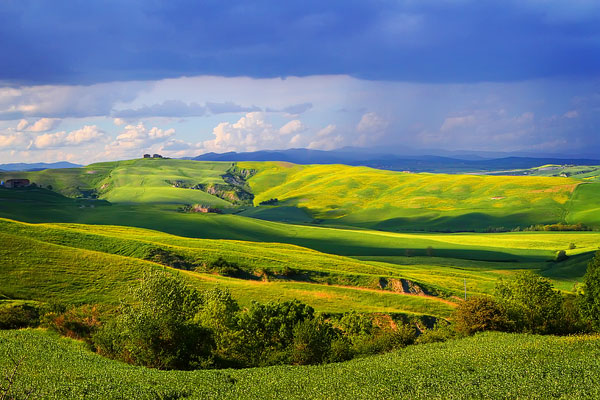 Storm rolling in.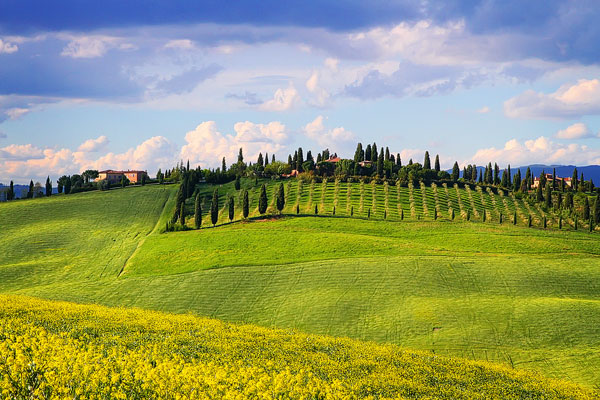 See GPS Location on Map
A patchwork vineyard.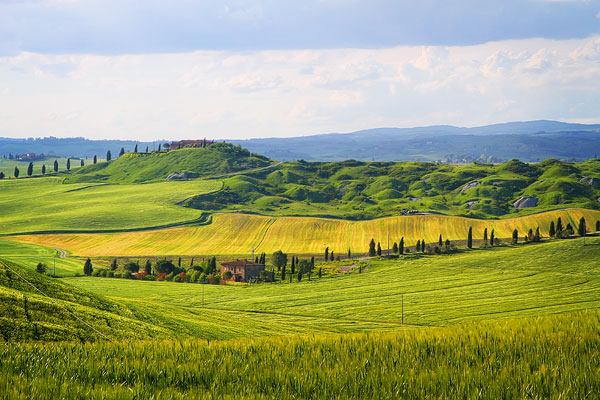 Afternoon.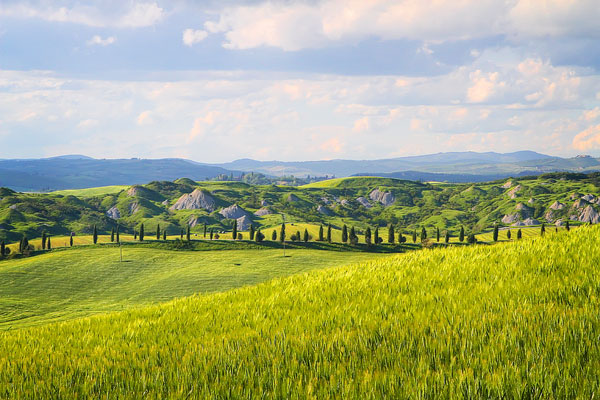 See GPS Location on Map
Tuscan mountains.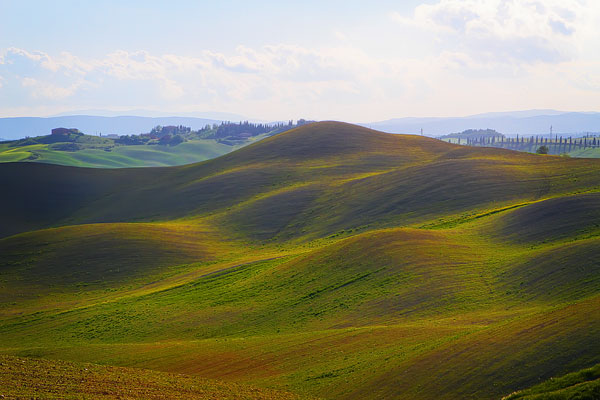 Purple mountains?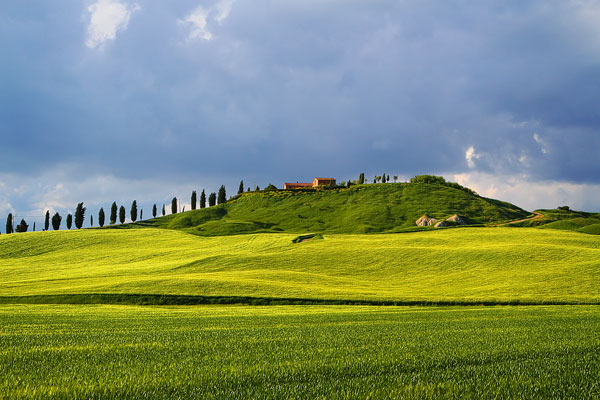 Our last photo in Tuscany.

View Tuscany in a larger map
Here's a map of  the routes we drove along on our two-day itinerary in Tuscany.
Day 1: From Siena: Red and Pink routes. Lunch in Asciano, dinner in Montepulciano. (Photos here)
Day 2: From Siena: Red, Orange, Yellow, routes. Stop in Montisi. Lunch in Pienza. Blue loop. Green, Yellow, and Red route back to Siena. Stopped for pastries at Pasticceria Peccati Di Gola. This was one of my favorite stops of our entire trip! A must-stop if you are a big fan of all things sweets and pastries like me. :)
Thanks so much for looking you guys! Have a great weekend! :)