Happy Tuesday friends! I hope you're having a great week so far. Just wanted to check in, chit chat, and show you a few of my favorite things!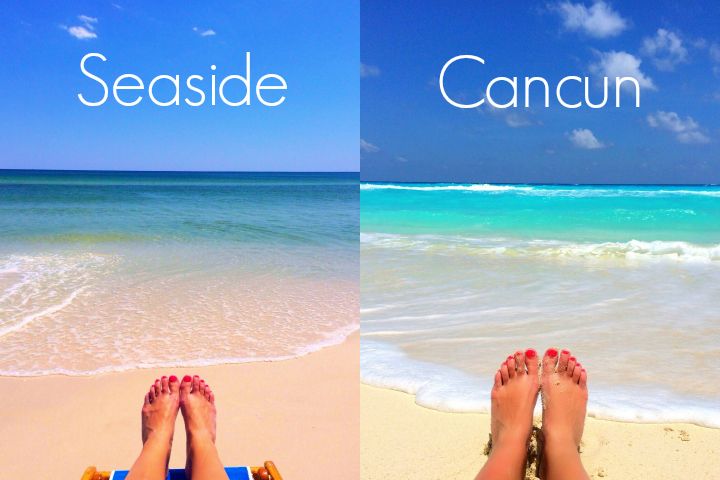 My Current Favorite Things
1. Kevin's been traveling for work, so while he's away I've been spending some beach time with my girlfriends on some fun trips over the past couple of weeks. I spent last weekend in Seaside, this past week in Cancun, and tomorrow I'll be Miami! It has been such fun past couple of months getting to travel and see friends.
2. I think Miley and I need these matching cupake PJs. :)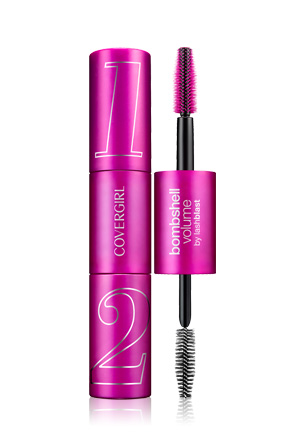 3. I am loving this new Bombshell Volume by LashBlast Mascara from CoverGirl. The first wand separates lashes and gives a an even all over color. You could stop here if you wanted a more natural, "I'm not wearing any makeup" / tinted lashes look. Apply the second wand for extra length and volume. I apply the first wand on both my top and bottom lashes, but the second wand only on my top lashes. It's the best I've used recently for no clumping and it lasts all day. I wore it when we were in Scotland, London, and Paris for two weeks and only applied it once in the morning and it looked just as good when we came in at night.
4. Have you heard of IFTTT? It stands for If This, Then That, and it's a neat site that will let you create "recipes" to automate simple tasks online. You can create your own recipes to automate pretty much any task you can think of when it comes to social media, but there are also tons of premade ones you can choose from, which is what I do. You can sort them by popularity to see which ones are being used the most, and find recipes that might be useful to you. Here are two of my favorites:
IF I post a picture on Instagram, THEN email that picture to a certain email address (my mom and dad). (They don't have Instagram, but want to keep up with our travels!)
IF I post a picture on Instagram, THEN post it as a native Twitter picture too. You can see an example on my Twitter feed.
You set it up once, and forget it! IFTTT takes care of everything after that. Recipes are easy to turn off and on, and you can even use it from their iPhone app.
5. One of my favorite, favorite things about our new home is sitting out on the back porch in the evening when Kevin comes home from work and watching the sunset while Miley and Howie play out in the backyard. I love watching the sky turn rainbow colors and snapping a picture of the most my favorite ones. It's neat to look back at this photo diary of sunsets from our backyard over the past year.
6. I have been loving seeing all your likes and comments on my photos using CliqueMe!! If you like CliqueMe, check out some of my favorite blogs who have CliqueMe now! Go check out their gorgeous photos and check out their trending images to see their most popular recipes. :)
7. Wedding seasons is coming up! After reading this, I may never take another picture at a wedding again. What do you think?
8. I'll be back next week with photos from Seaside (and a fun surprise for you!!) and then I'll start sharing our London photos!! Paris is next! :) Have a fabulous week, and talk more soon!! :)
xoxo,
Amanda