Our Boston Terrier, Miley, earned her Master Agility Champion title (MACH), and we were so excited! Find out how we decorated her MACH Bar below!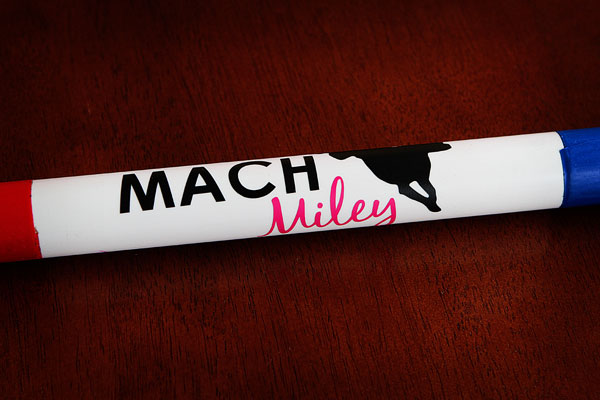 What Is A MACH Bar?
This will be the last of the MACH posts. Promise! At least until the next one. After earning a MACH, you get to take a bar off the course and keep it as a trophy.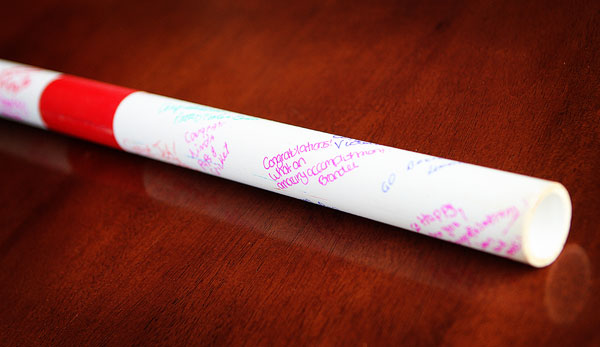 People usually decorate their MACH bars and set them out for their friends to sign, to commemorate the special accomplishment.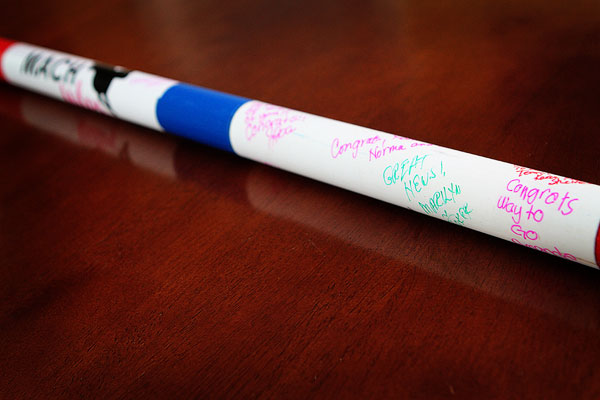 How To Decorate Your Dog's MACH Bar
At the trial in Nashville, where Miley earned her MACH, I noticed they had a table set out for MACH bars and they were all decorated so sweetly with the dogs' names and sparkly MACH stickers.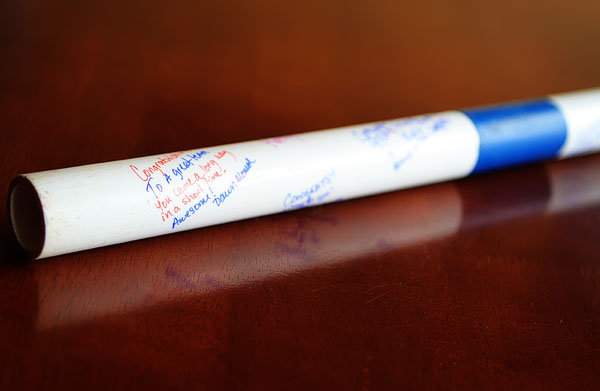 (Here's a note from a fellow Auburn fan!)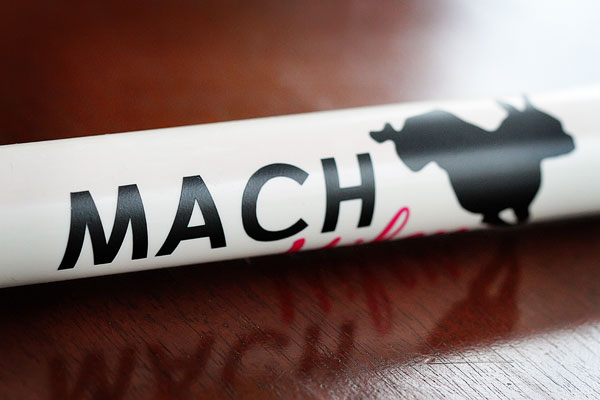 I had no idea where to get these special MACH stickers, but I did have some vinyl from Expressions Vinyl.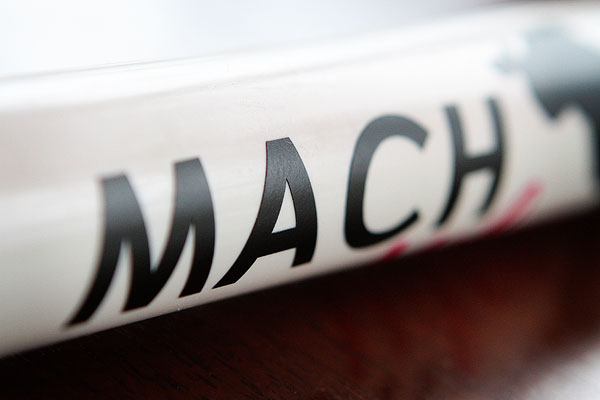 I cut the vinyl with the Silhouette, and it did great sticking to the PVC pipe.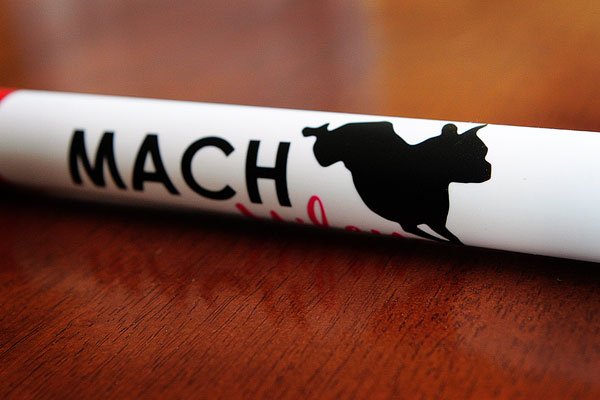 I added a silhouette of Miley, made from a photo of her jumping through a tire during an agility trial.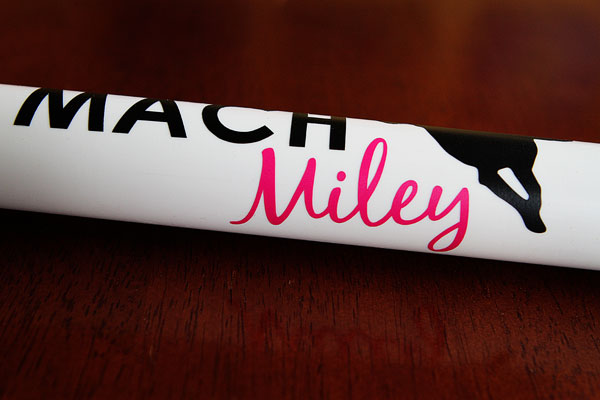 And added her name in some pretty hot pink vinyl.
Expressions Vinyl (with adhesive backing) is great for scrapbooking, home decor and many other crafting projects. It works great with the Silhouette, Cricut, and other craft cutters. But if you don't have a craft cutter, the vinyl can be easily cut with an Xacto knife. Expressions Vinyl carries high-quality vinyl in a variety of sizes and over 50 colors. They also have heat transfer vinyl, printable vinyl and accessories for the Silhouette and Cricut.
This month I'll be giving away two (2) $25 gift certificates to Expressions Vinyl on my Facebook page. Be sure to "Like" Kevin & Amanda on Facebook and watch for our status updates for these two giveaways!