Finding the Right Light
Last fall, at the BlogHer Food conference in San Francisco, I was able to take a photography class from extremely lovely and talented White on Rice Couple, Todd and Diane. If you ever get the opportunity to take a class from this incredibly precious couple, go! You'll love every minute. One of the most important things I learned in the class was this:
"You're not shooting the subject, you're shooting the way the light falls on the subject."
Loved this. With that in mind, they taught us what I've nick-named in my head "Photography Around the Clock." Basically, it's taking note of where your light source is coming from, and either moving the subject or moving yourself (or both!), trying out different lights, until you find the best one for your subject.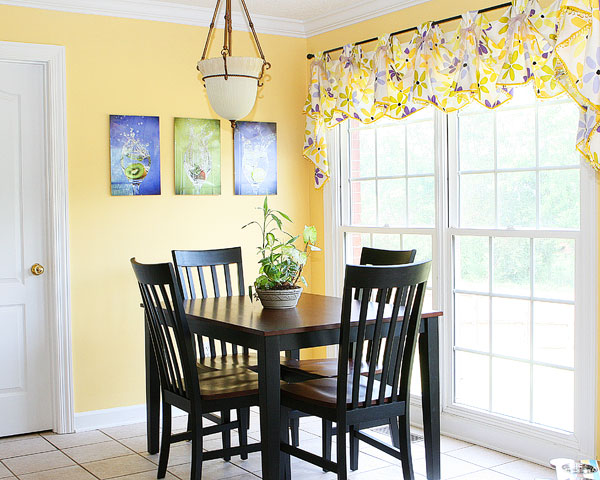 Here's my usual setup – the kitchen table. This is where I take most of my kitchen and food related photos. I also have windows just like this in the living room, in case I need to take photos that are, uh, not in the kitchen.
So! Here are a few examples of "Photography Around the Clock."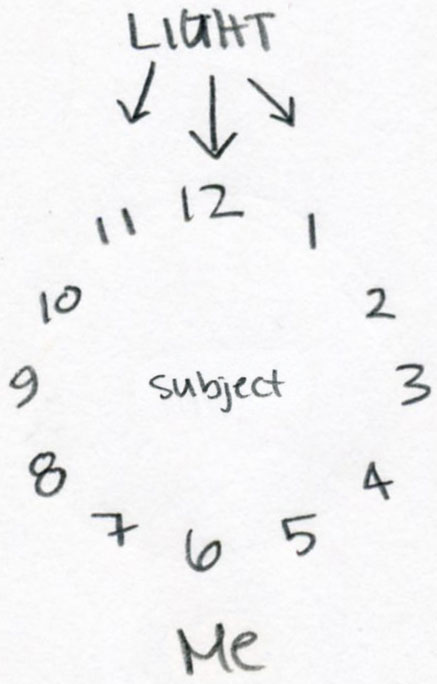 12 o'clock Light
This is 12 o'clock light, when the light is directly behind the subject. Also called "backlighting." I would've never thought it before, but this is one of my favorite lights to shoot!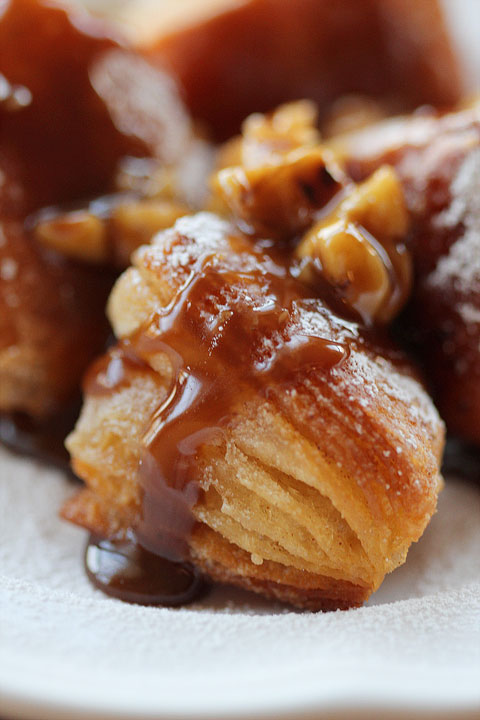 For example, here's a photo taken in 12 o'clock light. These biscuit beignets were so photogenic, I just couldn't stop snapping photos of them. Love the way the light is cascading over the beignets here.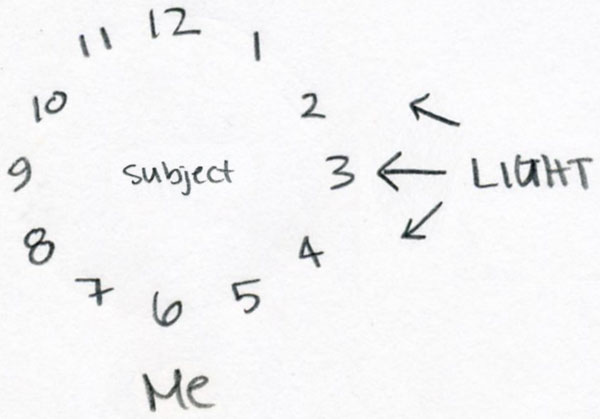 3 o'clock Light
Here the light is coming from the right of the subject.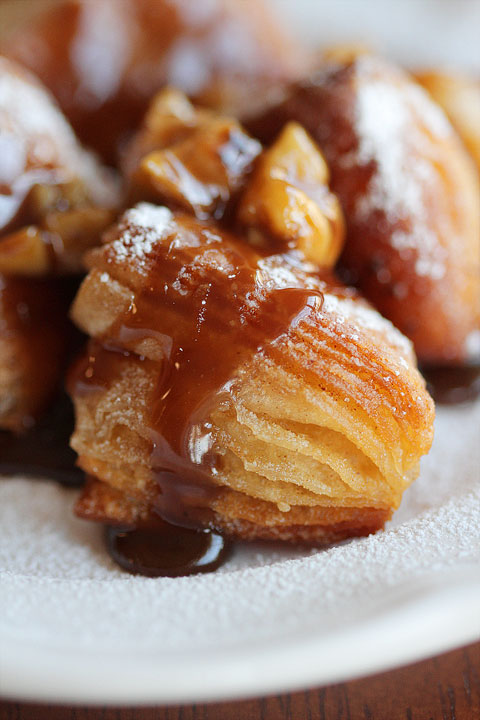 And here's the same photo taken in 3 o'clock light.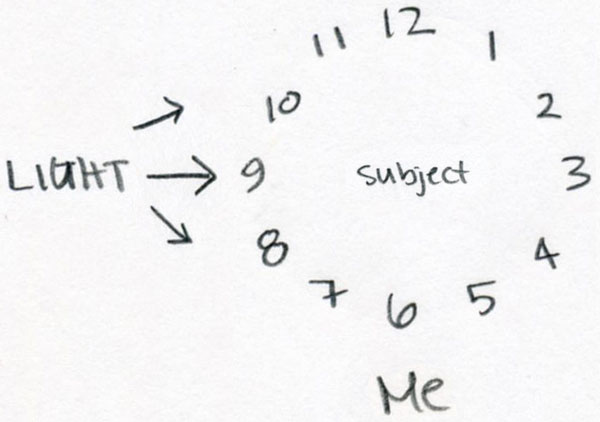 9 o'clock Light
Same thing with 9 o'clock light, only the light is coming from the left of the subject.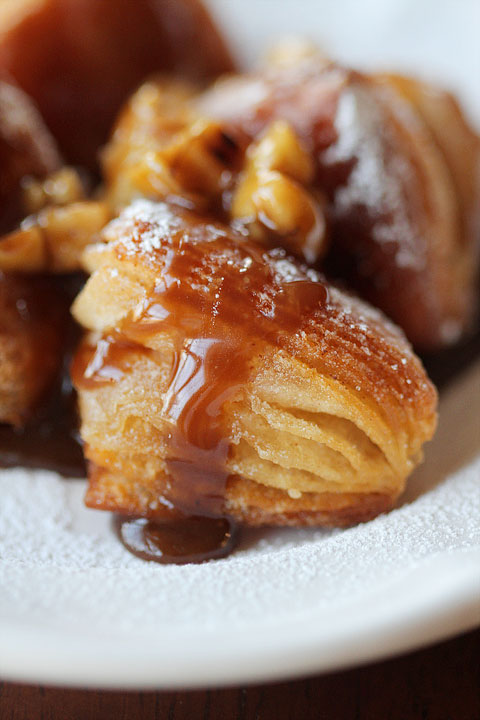 And here's the photo again taken in 9 o'clock light. I kept rotating myself around the table, changing the direction of the light with each move to take these photos.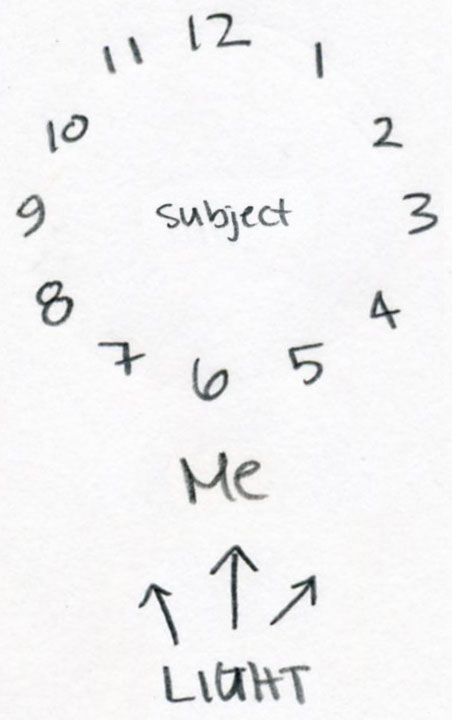 6 o'clock Light
The light is pointing directly at the subject here. If the subject was looking at the sun, or if the camera flash went off, that would be an example of 6 o'clock light.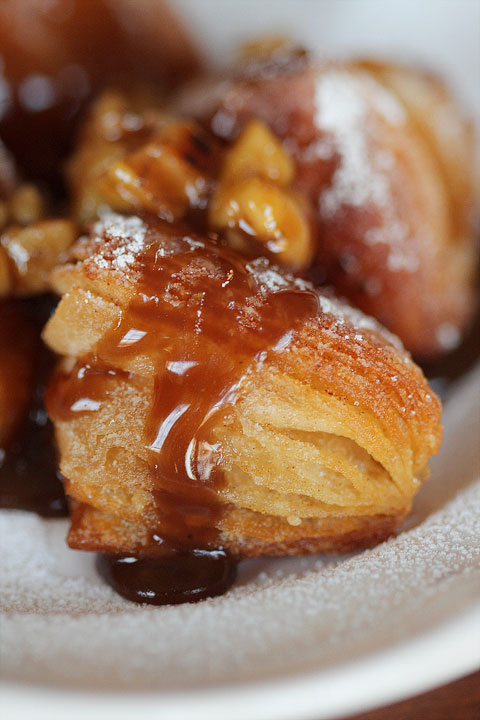 Here's a photo taken in 6 o'clock light.
Which one's your favorite?
For me is a toss up between the first three, but my least favorite is  6 o'clock light. There's no depth or shadow play, just like when using a flash.
Some of my other favorite lights to shoot in are 10 o'clock, 2 o'clock, and 4 o'clock. I would've taken more examples, but… I ate my subject.
Think of the clock next time you're taking photos, and give some of these unconventional lights a try!