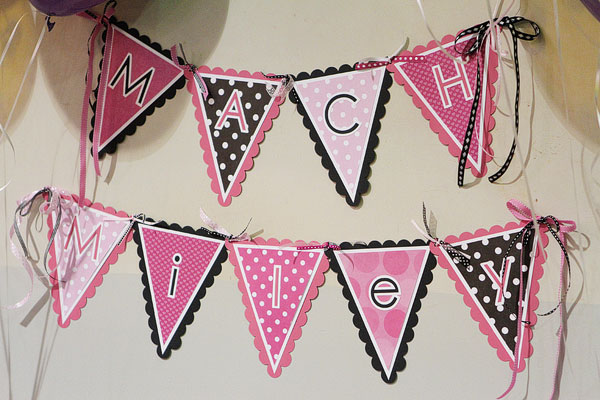 This weekend was Miley's first agility trial since she earned her MACH title in Nashville a few weeks ago. It's customary for the newly crowned champion to have a party in their honor, complete with a MACH cake and all. Since this trial was in our hometown with all of Miley and Kevin's agility friends, it was the perfect place for a party.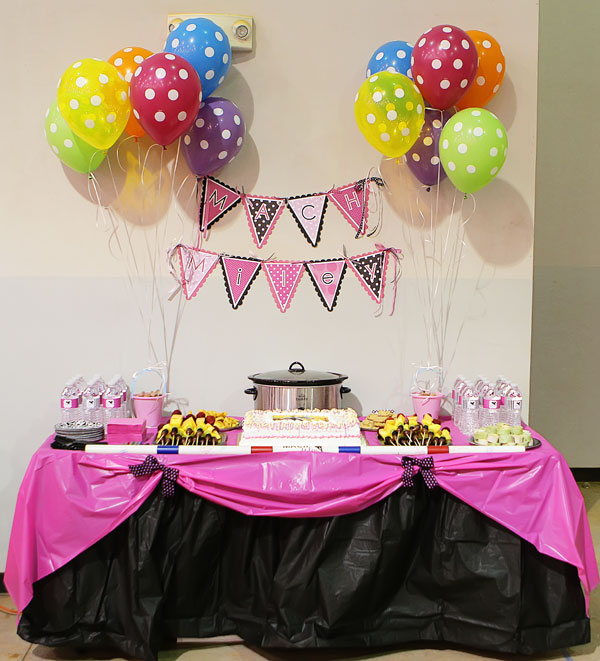 I headed straight over to The Tomkat Studio for party table inspiration. Such a fun blog! She's got tons of ideas. Here's how Miley's setup turned out.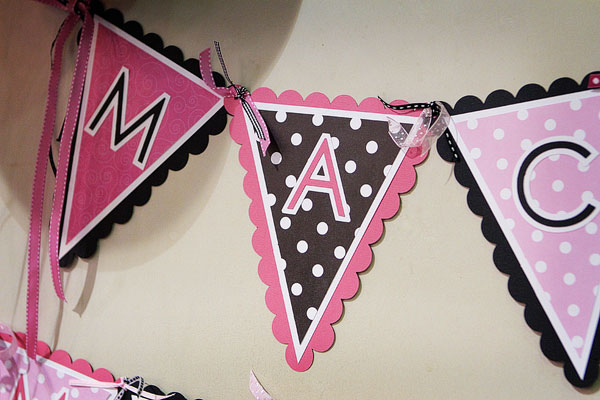 I used the Silhouette to make her MACH banner.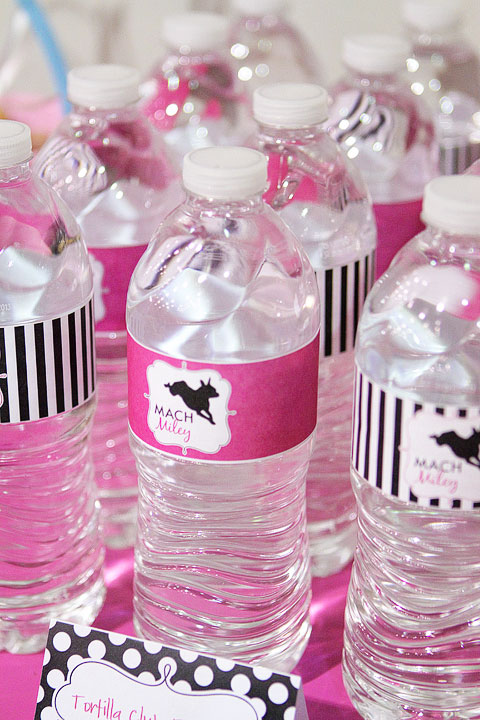 And printed out some custom water-bottle labels.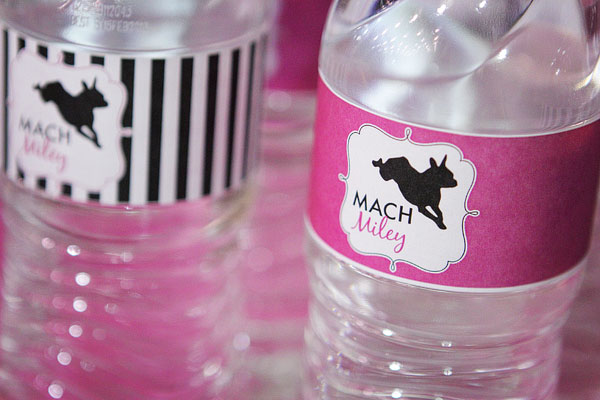 This is an actual silhouette of Miley, made from a photo of her jumping through a tire during an agility trial.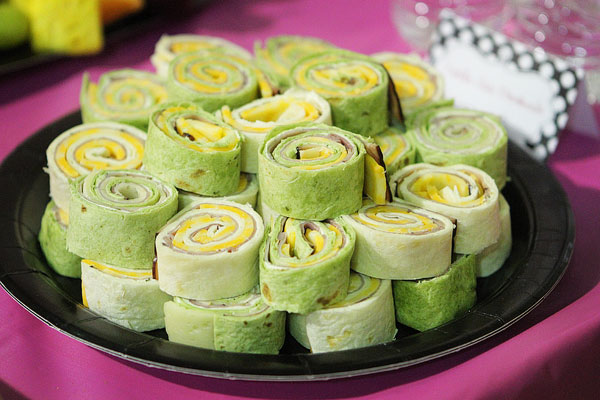 Since everyone's running around all day, I tried to keep the menu light and fresh. Here we have Tortilla Club Pinwheels.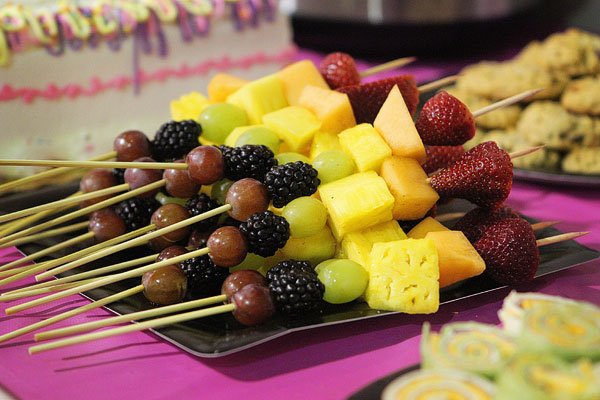 These fruit kabobs were the hit of the party! They flew off the plate like popsicles. I don't think I can ever throw another party without making these again!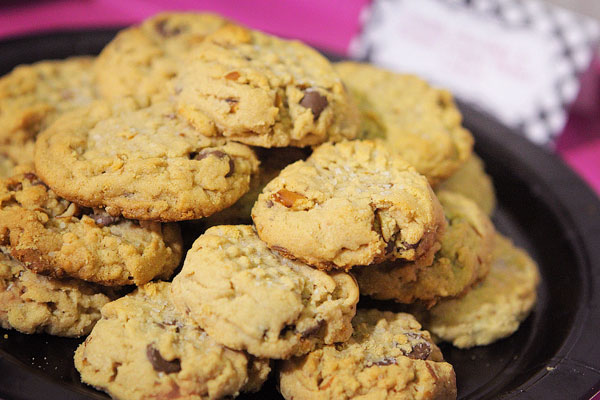 Everyone loved the sweet and salty combo of Picky Palate's White Chocolate Peanut Butter Pretzel Cookies.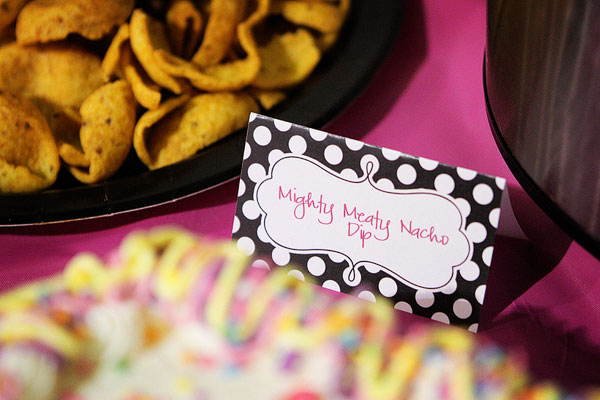 The Mighty Meaty Nacho Dip was another hit. Always a favorite!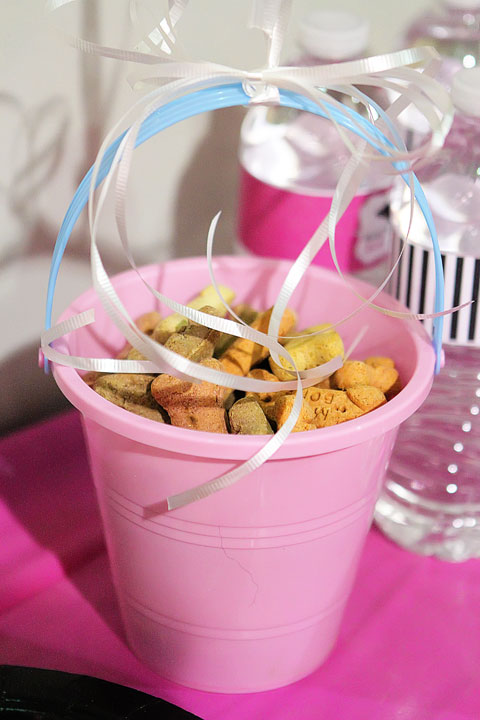 There were even Milkbones for all the puppies that stopped by.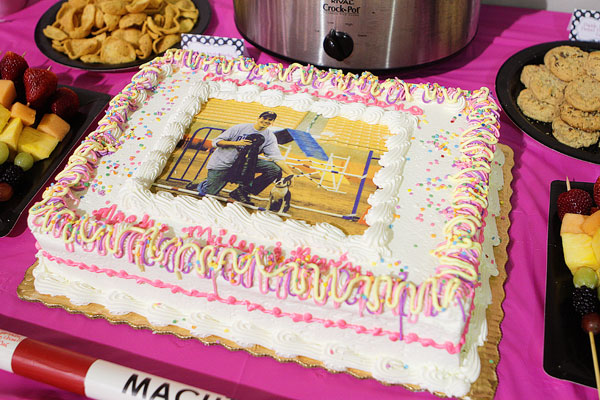 It wouldn't be a party without cake! Here's Miley's MACH cake. It reads "Congratulations MACH Miley & Kevin!" Half the cake was chocolate and the other half was vanilla.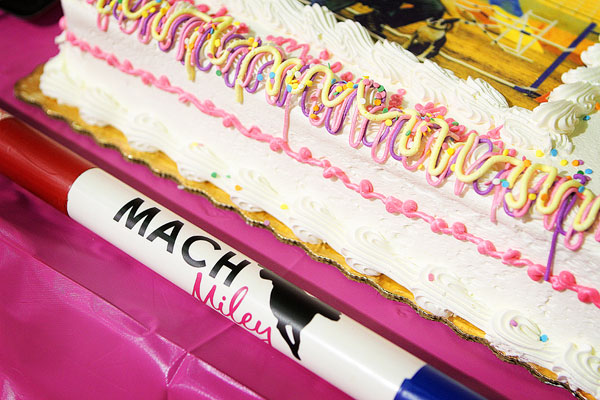 We set the MACH bar trophy on the table for all the guests to sign.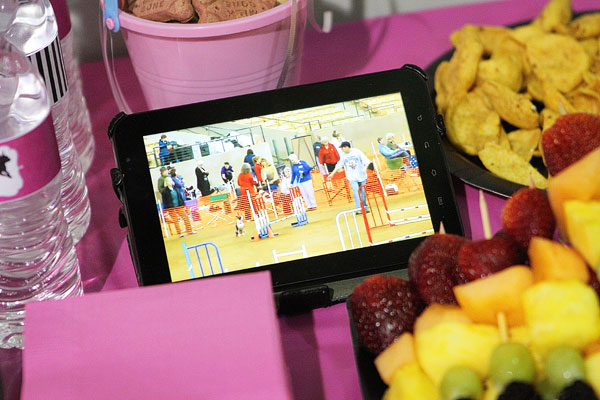 And had her MACH video playing on a loop on Kevin's Galaxy Tab, which provided some fun party music. :)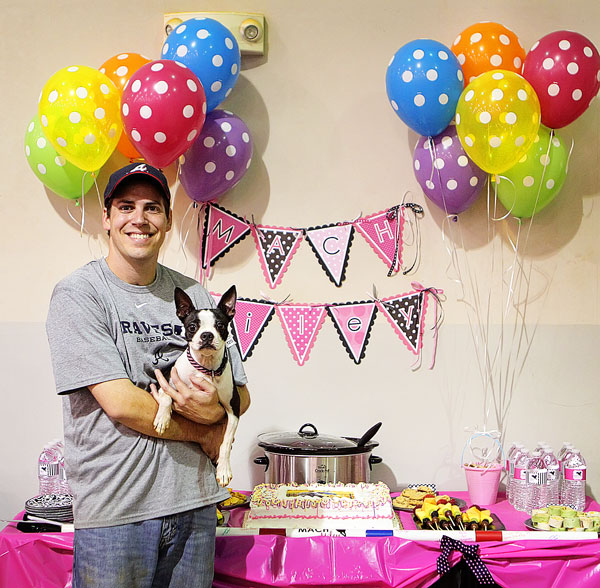 Congrats again, Miley and Kev!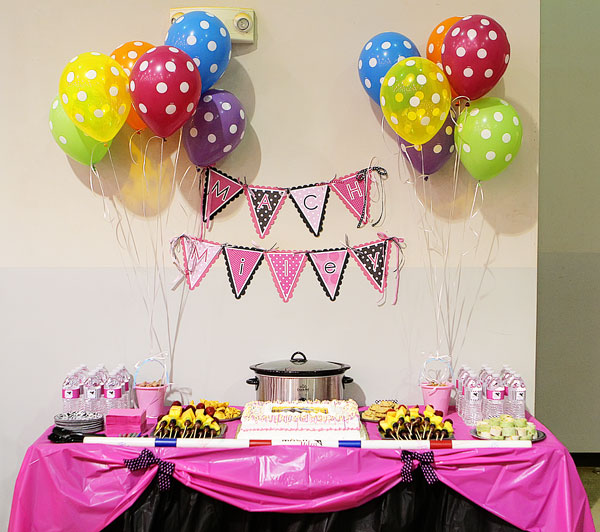 Here are some free printables you can download and use for your next party.
Scalloped Triangle for Banner PNG | Silhouette Studio File
Outer Triangle PNG | Silhouette Studio File
Inner Triangle PNG | Silhouette Studio File
Water Bottle Labels JPG | PSD
Menu Labels JPG