I absolutely love all of these fun and cute items, and have put them on my "must haves for summer" list! Check out my list of where you can find each item for yourself. I hope you love them as much as I do!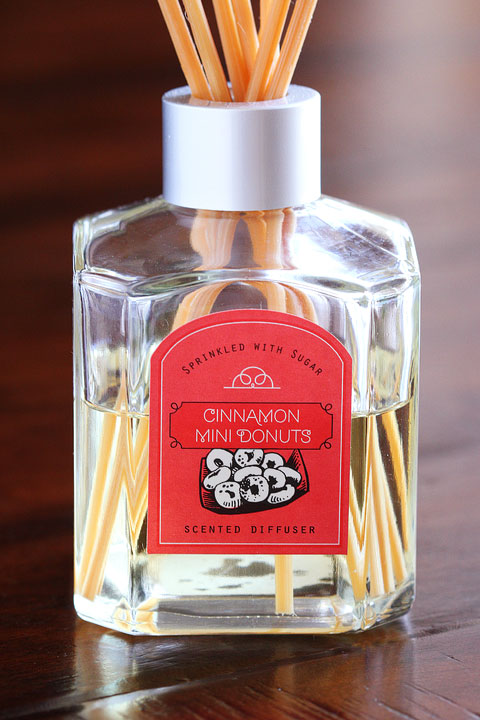 These Are Some Of My Favorite Must Have Items For Summer
1. I am in love with this Cinnamon Mini Donuts reed diffuser from Target! Such a yummy scent! It makes me happy every time I walk by it. I just want to stop and take a deep breath. The last time I was in Target I had to get the candle too!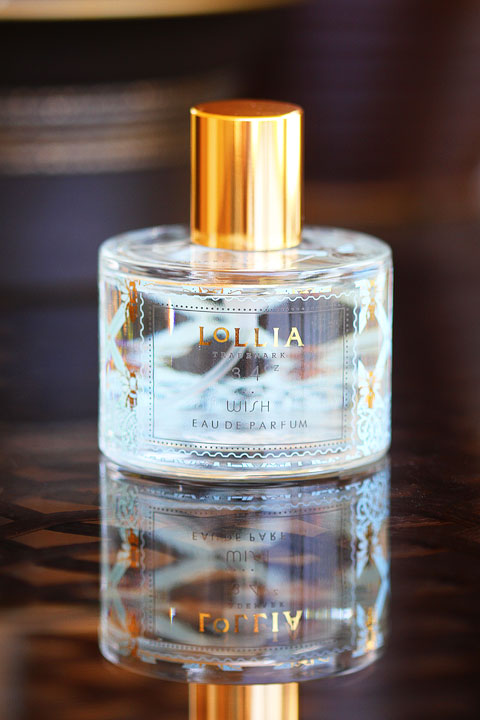 2. Fun new summer scent! I came across this unique fragrance from Lollia Wish last month when I was in Austin. It was hot and sticky, and we'd just walked two miles in 90+ degree weather in downtown Austin. I put this on and instantly felt refreshed and about a thousand times better. Love the mix of sugarcane and vanilla bean. I picked it up from Anthropologie as soon as I got home!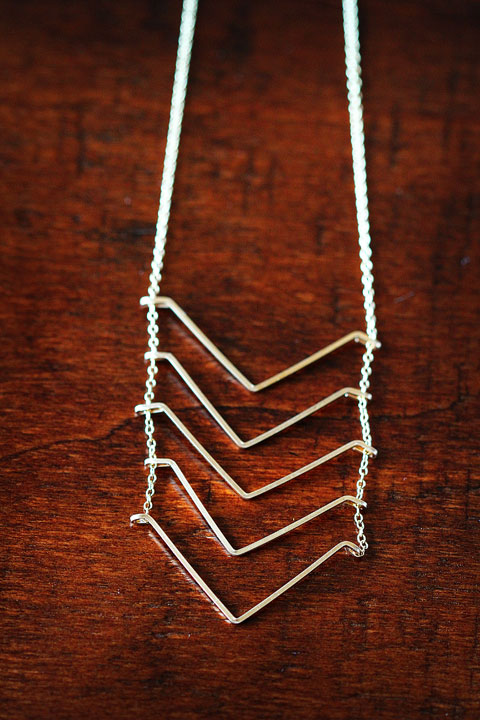 3. On Sunday afternoon before heading back home from Austin, Erin and I did some shopping in the Second Street District. It's full of unique art, shopping, and restaurants. I love boutique shopping! Especially on vacation. :) I couldn't resist this beautiful, delicate chevron necklace from Mercury Design Studio.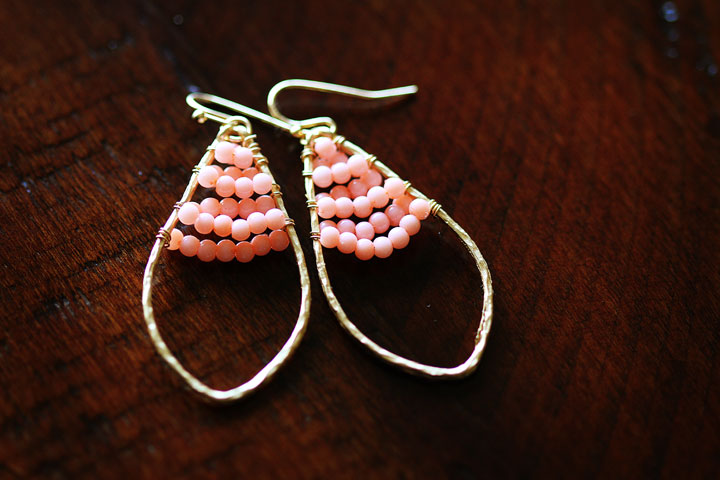 They also had these dainty pink earrings. I love buying earrings as souvenirs. Whenever I wear them, I always remember the city and good vacation memories. :)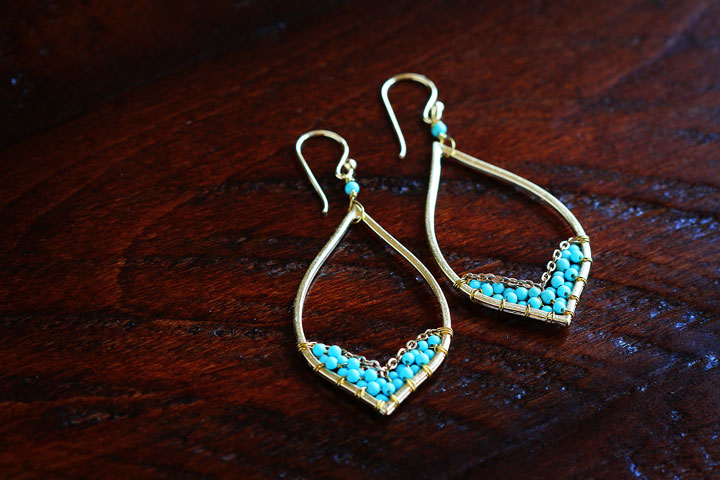 Well, of course I had to get them in teal, too. :)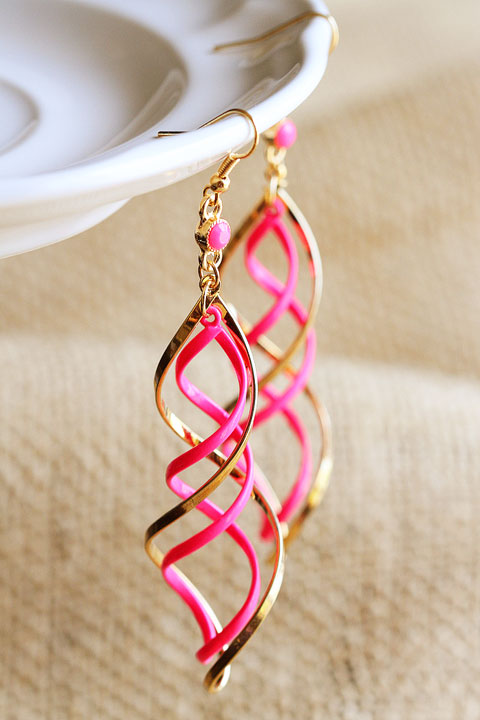 4. So, Old Navy has jewelry now! How fun are these swirly neon pink and gold earrings??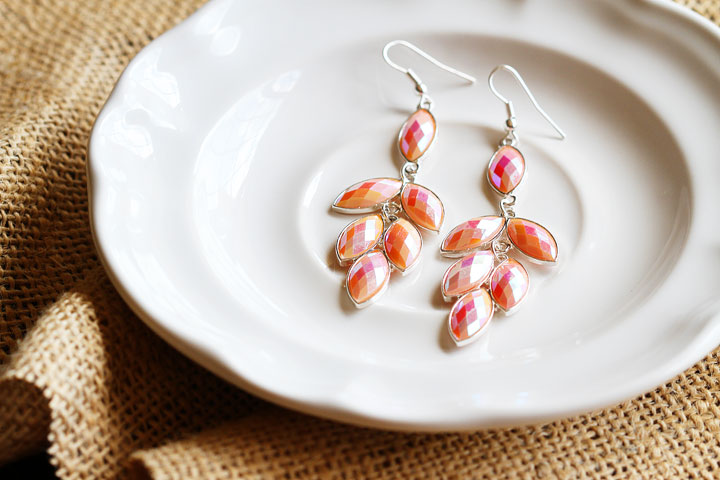 These shimmery hot pink and coral earrings from Old Navy are the perfect color. Okay. I might be obsessed with earrings.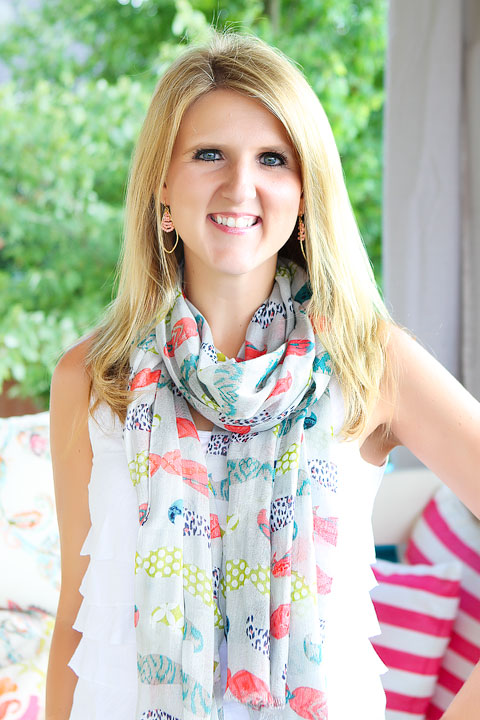 5. Dying over this colorful mustache scarf!!! I originally saw it on Bakingdom's Instagram, and I knew immediately I had to have it. I went on a Google hunt and tracked it down at the cutest little online store, The Pickleville Playhouse. They are full of fun mustache goodies, lol! :) Less than three days later it was in my mailbox. It's so light and comfy — the perfect summer scarf. I've worn it twice already. :)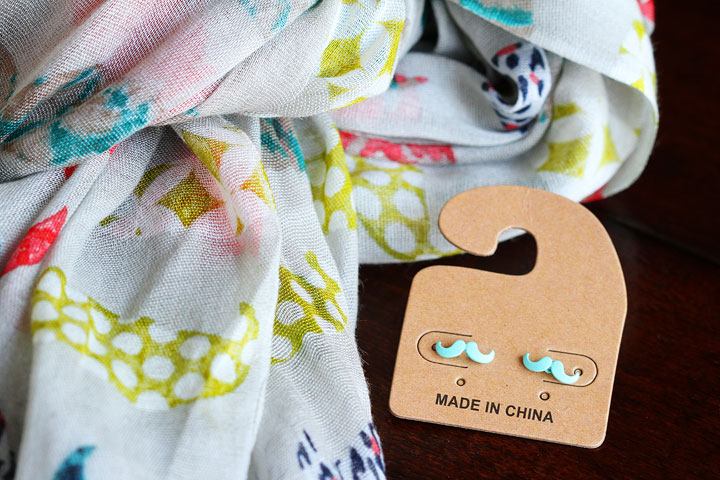 Come to find out, the sweet owner is actually a reader of Kevin & Amanda, and she wrote me the sweetest card and included it with my scarf. It was the nicest surprise!! She also sent along some fun mustache goodies like these earrings!! How cute are these tiny mustache earrings??! :) Thank you Erin!! xoxo
6. If you are wondering about any of the lenses or camera settings I used, you can always click on any photo to see the camera, lens, and settings used to take that photo.
7. To my USA readers, have a happy Fourth of July!!!!!!! What are you doing for the holiday? What are you making?? :) If you still need ideas, you can't go wrong with this recipe for perfect pulled pork. It's always the star of the show!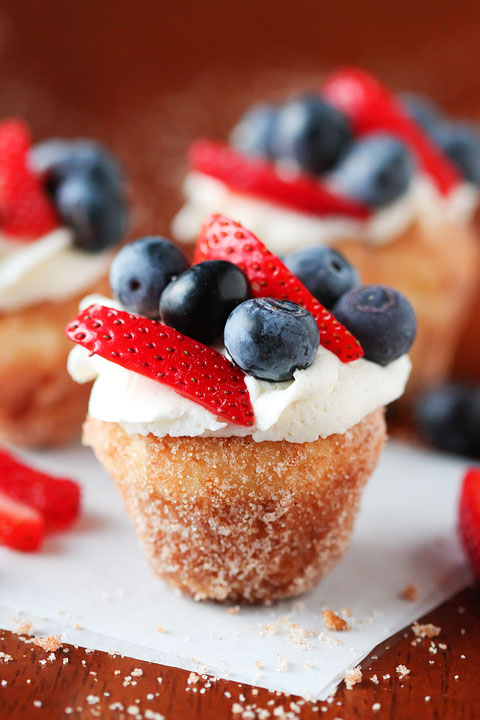 8. And don't forget about these Fourth of July Strawberry Shortcake Doughnut Muffins. :) I need to make these again. I am still dreaming about them!!
Have a wonderful week, friends! Talk soon!