S'mores Mini Dippers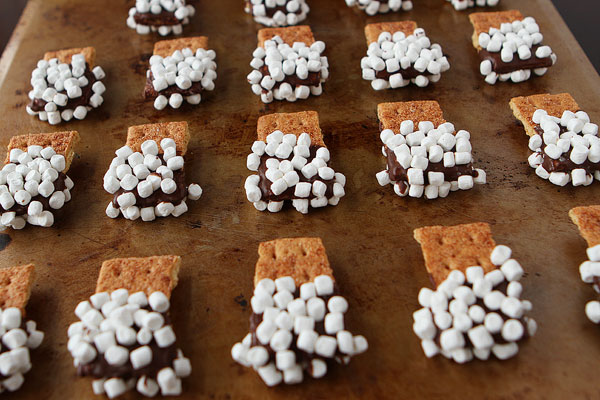 Oh my gosh, you guys. I am so excited about this fun little treat! A few weeks ago I was dipping Oreos for Valentine's Day, and had some leftover melted chocolate. Of course I couldn't let it to go to waste, so I started looking around in my pantry for more stuff I could dip. I saw the graham crackers and these new mini marshmallow bits sitting right next to each other, and I nearly jumped for joy at the idea that entered my head!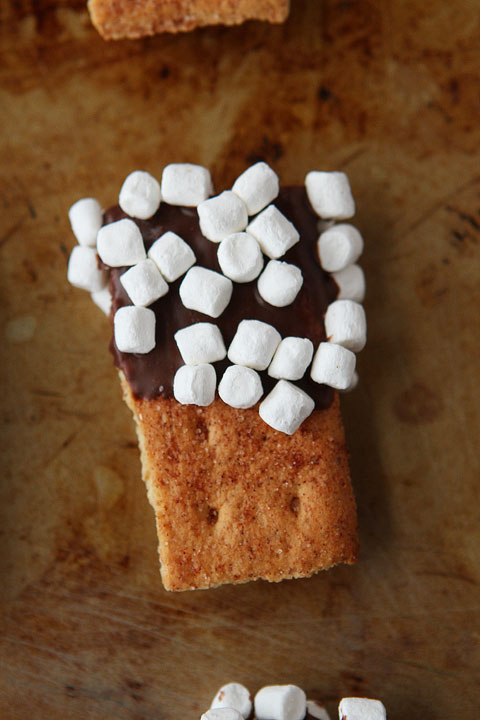 How cute are these S'mores Mini Dippers?? You will not believe how giddy I was when I was making them! I am pretty much in love with them.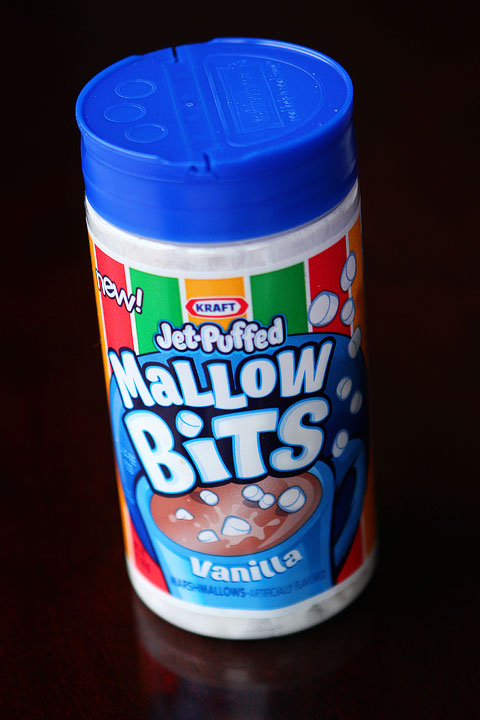 Have you seen these tiny marshmallows at your grocery store? So far I've only seen them at Target, with all the other marshmallows. I'm kind of obsessed with them!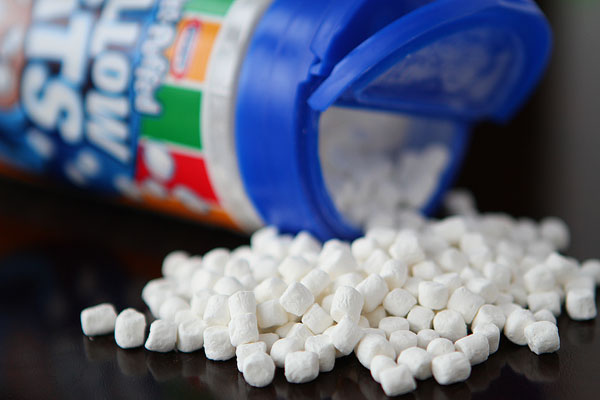 They're sweet and crunchy, just like the Lucky Charms marshmallows. I love them! They're perfect for just for snacking, throwing in hot chocolate, or adding to Cheerios so you can choose your own perfect cereal-to-marshmallow ratio. Which we all know is 20 parts marshmallow to 1 part cereal.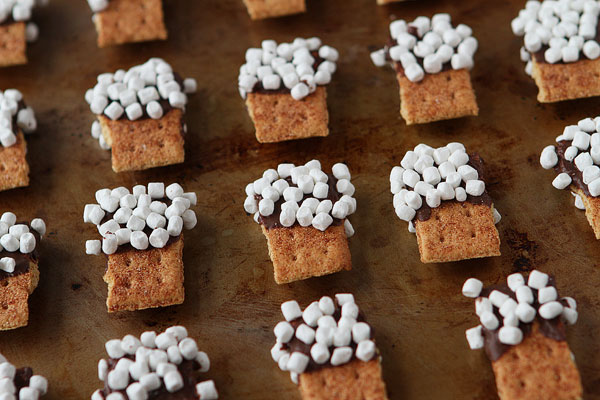 These little dippers are SO good! They are such fun little snacks. Totally dangerous to have around the house!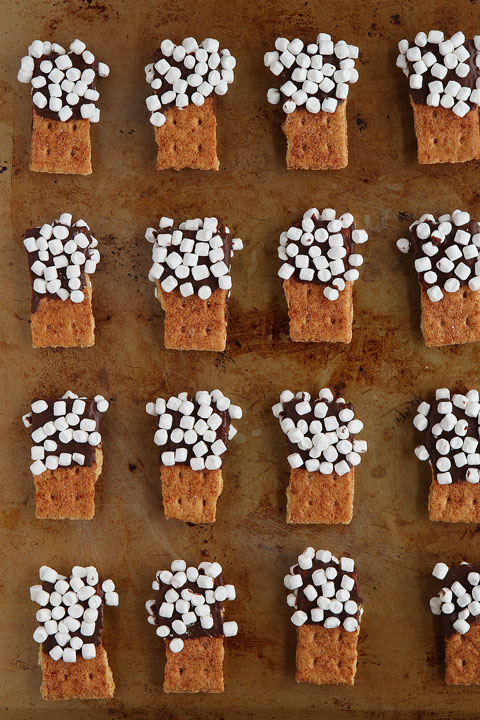 Can you imagine how cute they'd be individually wrapped up in cellophane and tied with raffia? And then maybe tucked inside a mug with hot chocolate mix and given as teacher gifts??!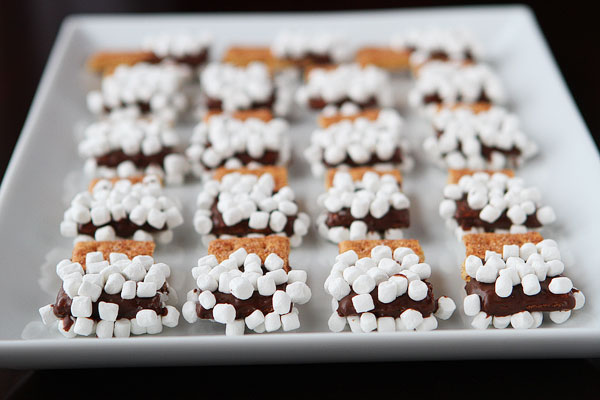 I'm seriously dying that I don't have these in my house anymore. I think I'm going to have to go make more. Right now.
Enjoy these, guys!! Hope you love them as much as I do! :)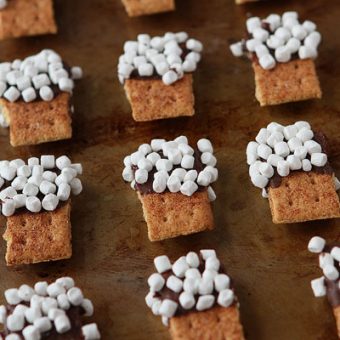 S'mores Mini Dippers
Ingredients:
Chocolate Almond Bark
Cinnamon Graham Crackers
Kraft Jet-Puffed Mallow Bits Vanilla
Directions:
Chop almond bark into small chunks, place in a microwave-safe bowl suitable for dipping, and melt the chocolate in the microwave, stopping to stir every 30 seconds.
Generously place marshmallow bits on a small plate. Dip graham crackers in chocolate, tap off any excess so it's not too runny, and either press into marshmallow bits and turn to coat or sprinkle marshmallows on both sides of the cracker.
Set aside on parchment or wax paper to cool. Enjoy!!!