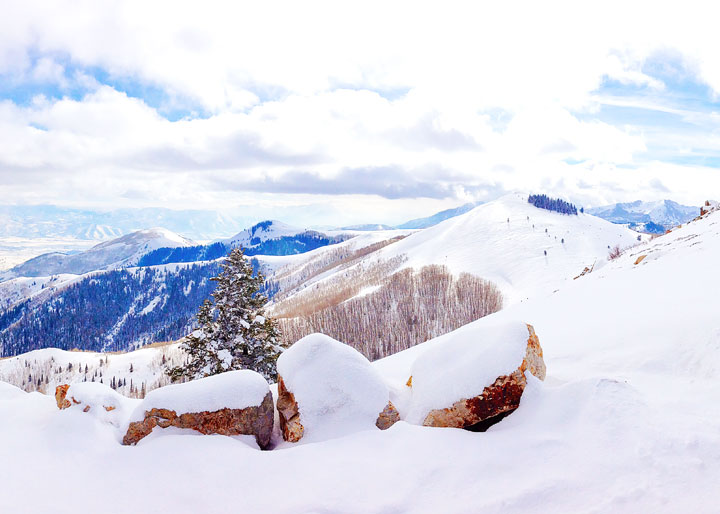 Photo via Josh
We were so fortunate to have such beautiful ski weather at Deer Valley. We were expecting it to snow, but each day when we woke up the sky was vibrant and deep cerulean blue, the sun was deliciously toasty and warm, and the temperatures were luscious at a high of 35 degrees. Perfect ski weather. Being so bundled up, it almost felt like a day at the beach! :)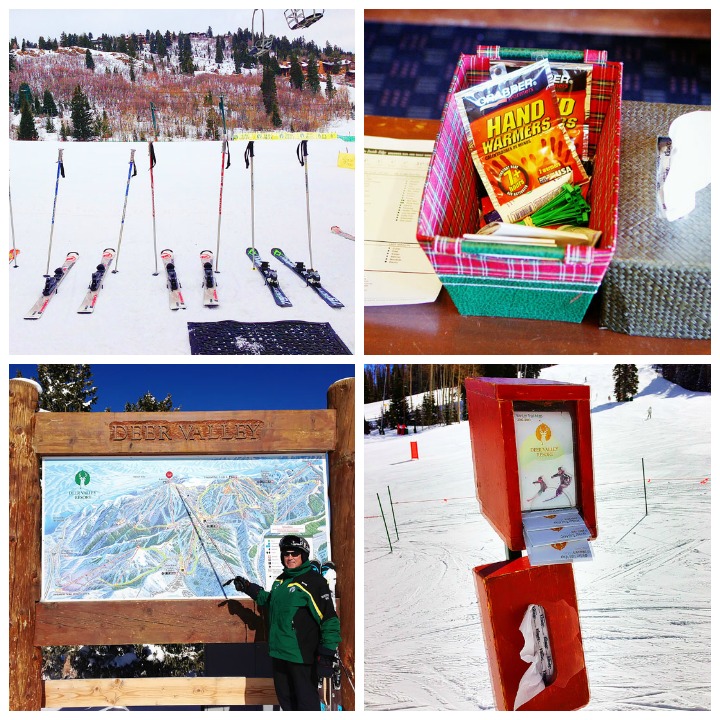 I was so completely amazed at the incredible service at Deer Valley. I could not believe what all they did! First of all, our hotel had ski lockers downstairs, so we didn't have to drag our skis back and forth from the condo each day. All of our skis, boots, polls, helmets, and even goggles, gloves, and little extra gear like that could stay right downstairs. So basically you could step off the slopes, tear off all the outerwear, and leave it downstairs so you didn't have to drag it back and forth each day. Loved that!
They even set out your skis and polls for you. See that top left photo?? That absolutely blew my mind! I have never experienced such service!! You never touch your skis at Deer Valley. When you're ready to come in for the day, they'll take your skis and polls and put them in the locker for you. When you're ready to ski again, they'll set them out in the snow for you so all you have to do is step right in!
Also in the locker room (which is ski in / ski out access) they have complimentary hand warmers, sunscreen, tissues, and a printout of the days skiing conditions.
Another thing I loved were the Ski Hosts on the mountain. At the top of every ski lift was a huge trail map and a guide there to recommend slopes for you. They would tell you all the best and fun slopes to check out for your ability. I'm proud to say my mom and I hit every single green, lol! :) We even took a few blues by mistake, but came out alive. ;)
At the bottom of each ski lift were mini trail maps, tissues, and trash cans. How did they know I always need a tissue when it's cold outside??
If I am ever lucky enough to go skiing again, it is definitely going to be back to Deer Valley.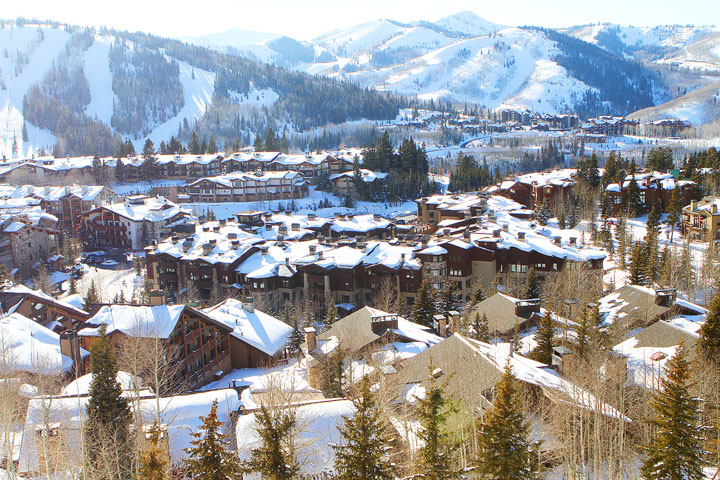 The views were gorgeous.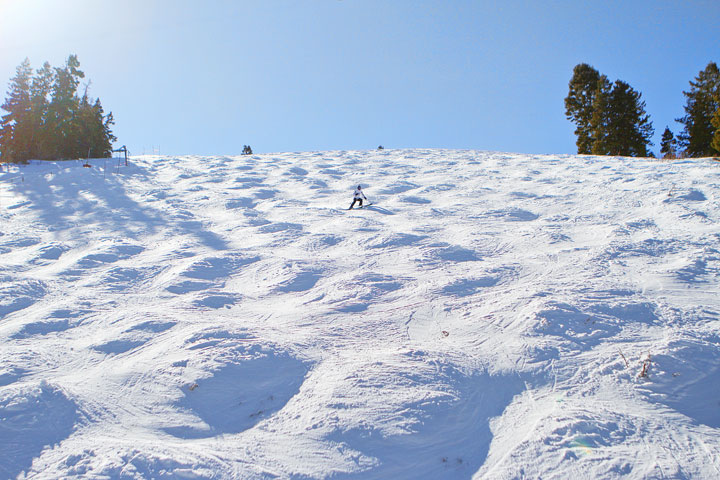 I do not do moguls!! :) But it was fun to watch the little kids who were probably two feet high zipping down them. :)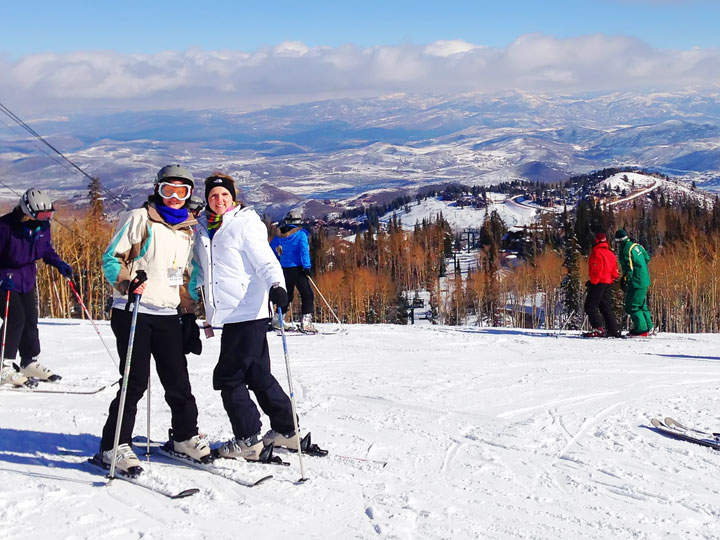 So fun skiing with Maria! Don't you love my giant puffy marshmallow jacket?? :) I hate to be cold, lol! :)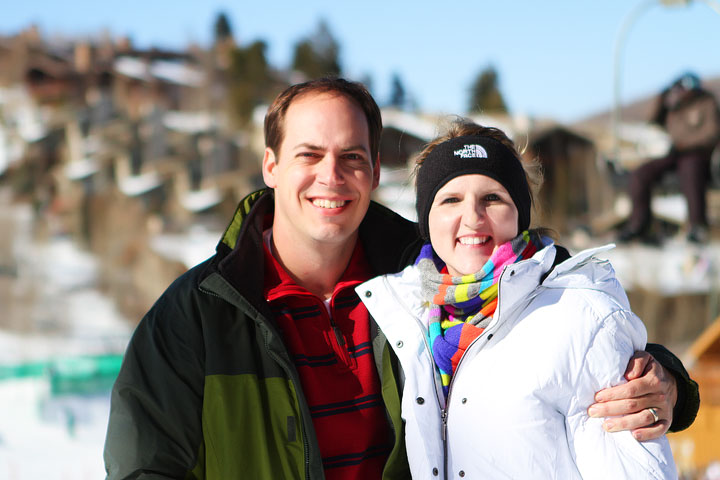 Loved spending Valentine's Day with Kevin tucked away in the mountains.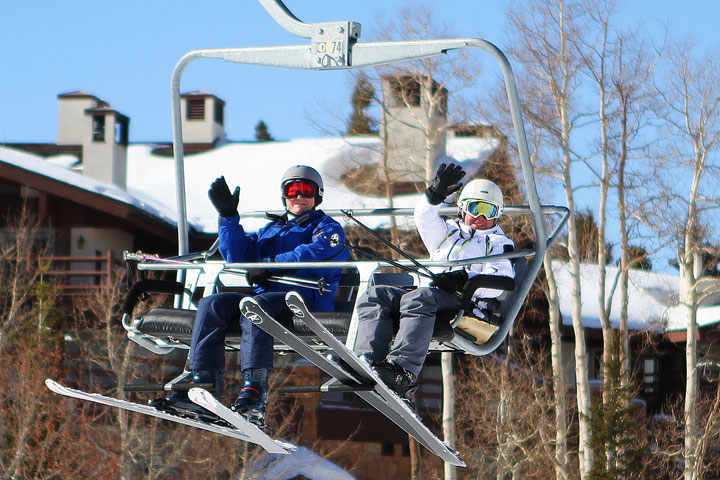 Josh and my dad are advanced skiers, so it was nice that they could go off and do the more challenging runs together! :)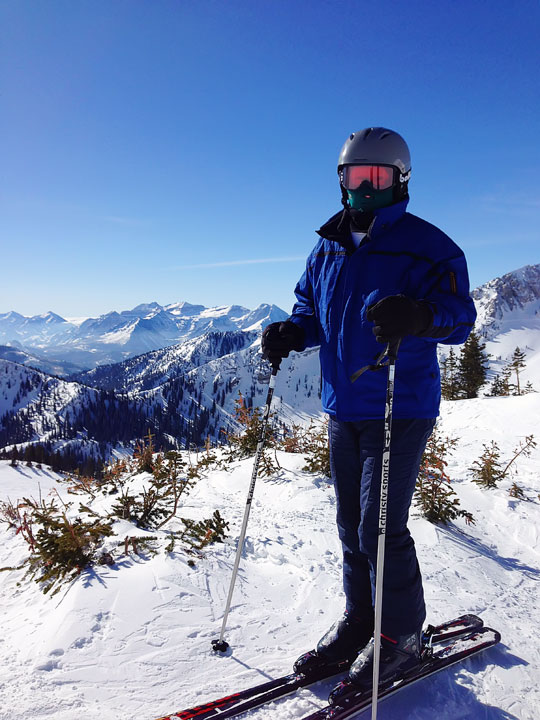 Photo via Josh
My dad had the time of his life at Deer Valley. I know he loved every single second here.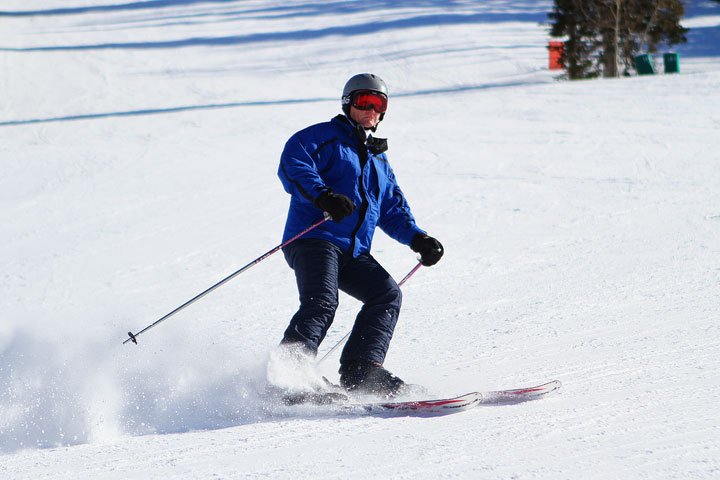 I truly cherished spending this birthday together.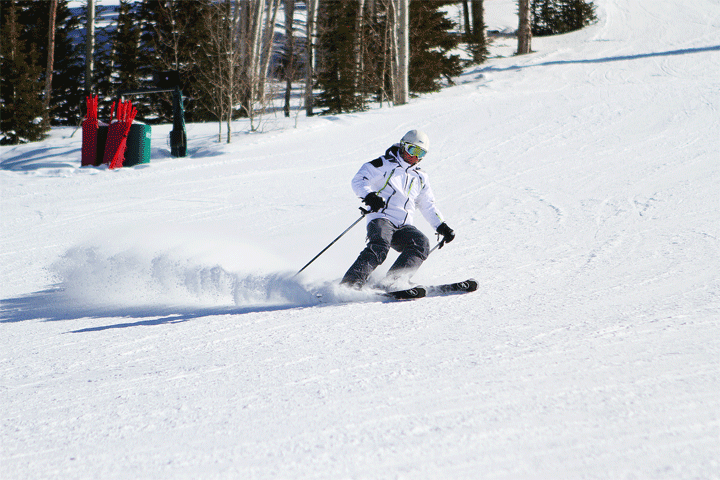 Press ESC to pause animation
And last but not least… I leave you with Josh skiing! I love this animation! :) Here is my tutorial on how to make an animated image. It is so quick and easy! If you love animations, you have to go check out Maria's post… We made an animation of baby Caleb skiing!! :)
Thanks again so much to Deer Valley for hosting us. It was a dream come true.
Thanks so much for reading! Have a great day!