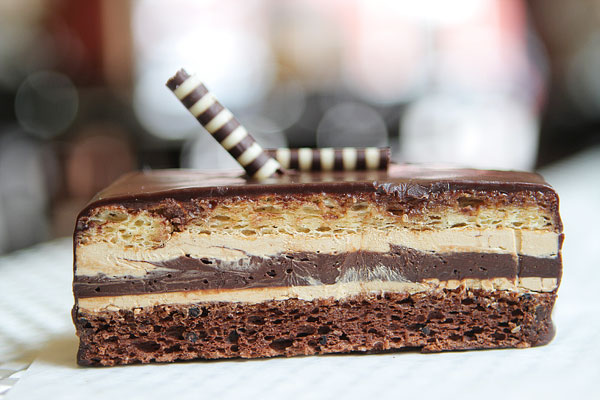 On Friday morning, Kevin and I took a cab from our hotel in Chicago to a small bakery the Ukrainian Village, Shokolad Pastry & Cafe. We started the day with their crepes… glorious crepes. Chocolate & cinnamon for me, Nutella & banana for him. Heaven! Despite being *completely* stuffed, I couldn't pass up this incredible looking Opera cake from the pastry case. With layers of chocolate, vanilla, almond biscuits and espresso buttercream, how could I resist?? :)
Of course after that, I totally deserved our 2 mile trek up Chicago Avenue.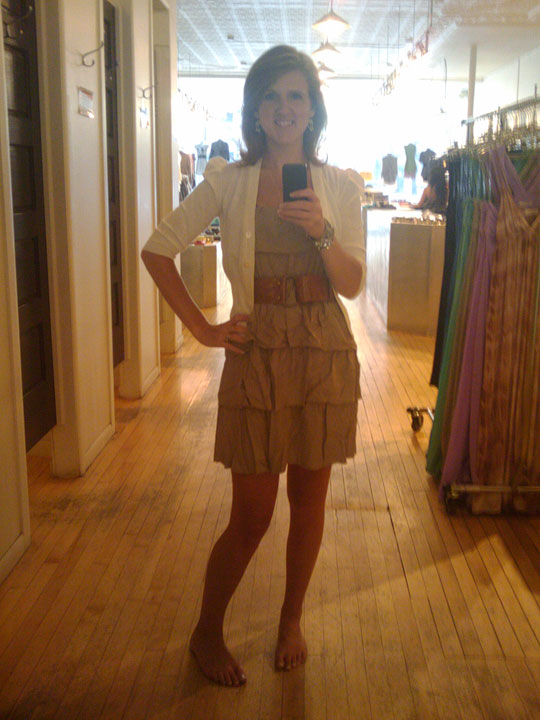 We made our way through the Ukrainian Village to the trendy Wicker Park neighborhood. Our first stop was Pitaya, where I totally fell in love with this dress!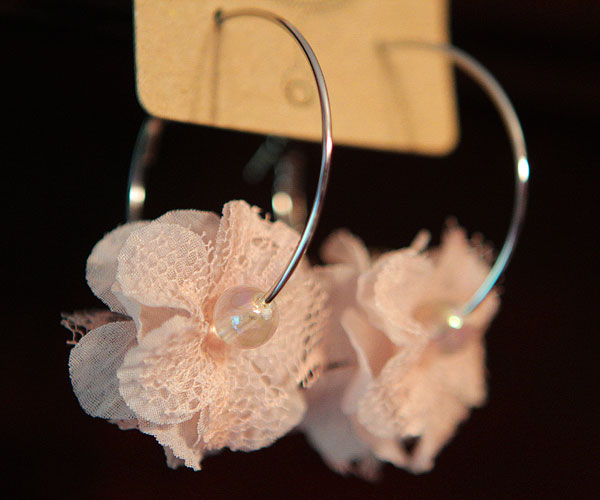 And these earrings! Had to grab these earrings. Only 5 bucks! Won't they look nice with this ruffly top?
Pitaya has a few locations across the US, definitely check them out if you're near one! Too bad the closest one to me is 5 hours away. I might have to consider driving there sometime!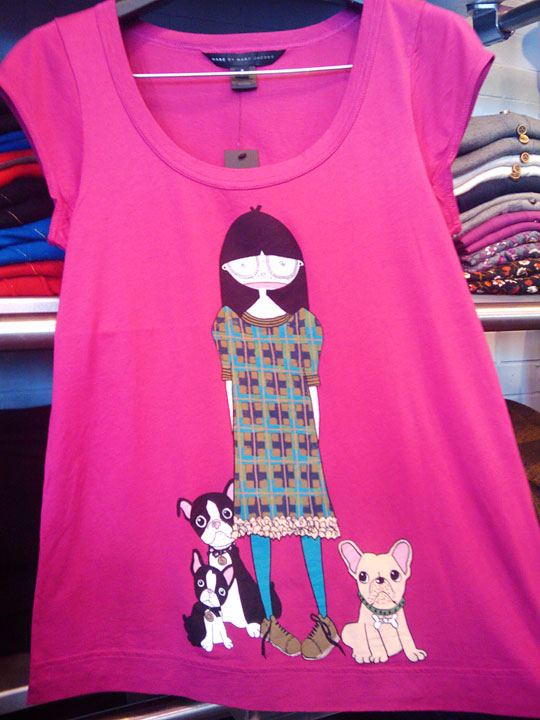 We ran in the Marc Jacobs boutique, and look what I found! Yep, that stressed-out look is definitely the face of someone with two boston terriers. ;)
Right after that we ran into the sweetest, tiniest, fattest little BT I have ever seen. Totally scooped him up and got some kisses. I wanted to put him in my purse and run. Wicker Park was very dog-friendly. Most of the stores had water bowls out front for the thirsty pups.
Kevin tried to talk me into buying this shirt, but I resisted. But check out the back! It was hard. But then check out the price. Ack!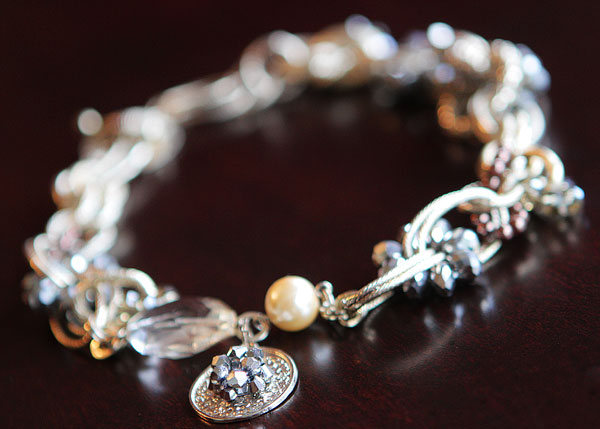 Oh man. Stopped in this cute store, M2 Boutique. Loved this place!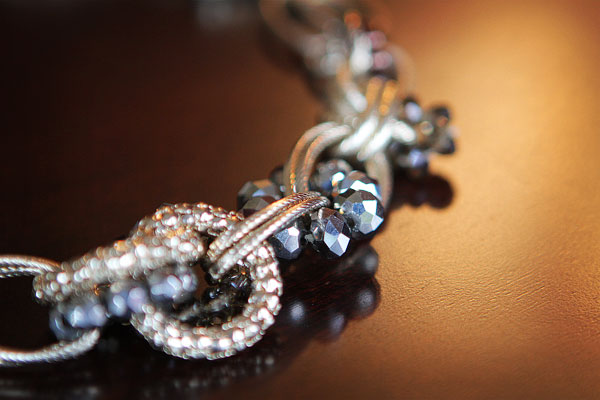 I was mesmerized by this necklace. It just so happened to go perfectly with the navy blue dress I was wearing. And the khaki dress I just bought. And that white top I brought with me. And everything else I own. Or have ever owned. In my entire life. Amen.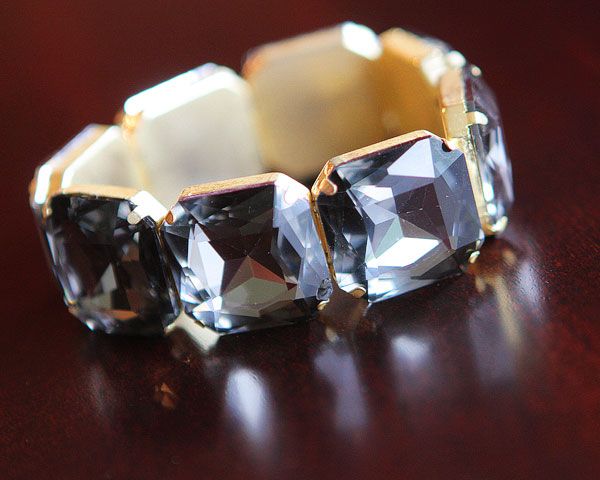 This bracelet was conveniently (and innocently) sitting right next to the necklace. I could get into some serious trouble if I lived in Chicago.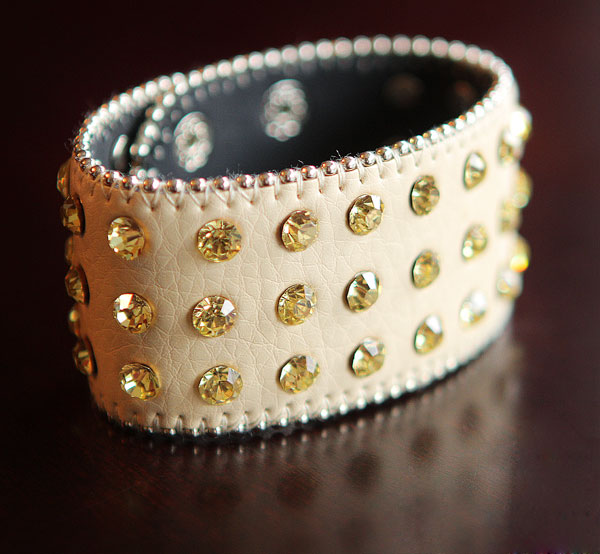 This cuff bracelet was calling out to me! Between this place, Sephora, and Sur La Table, I think I spent my entire life savings in Chicago.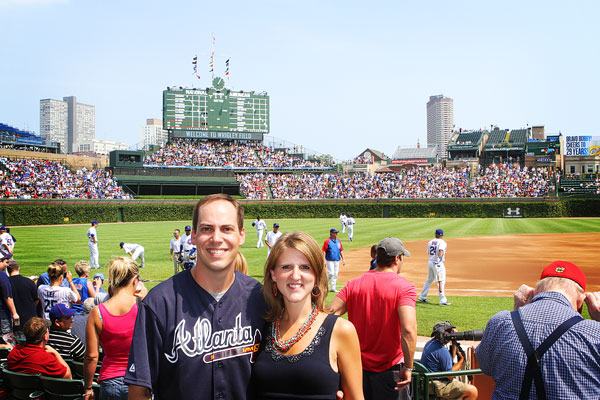 Kevin's a huge Braves fan, and it just so happened they were playing at Wrigley the weekend of his bday.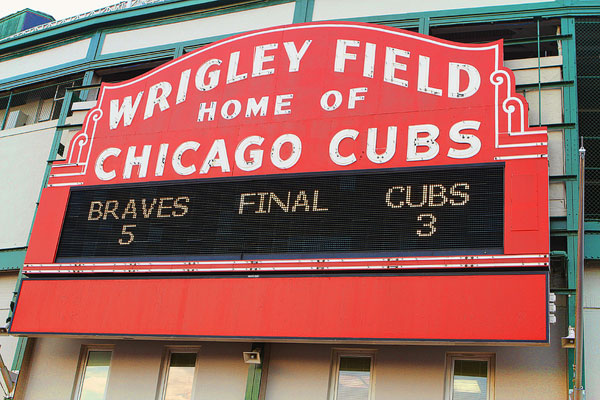 It was a pretty exciting game. The left fielder and third baseman had a huge collision going after a fly ball. The pitcher got beaned by a line drive. And the Braves came back to win it in the 9th inning!
And I finished off the rest of my Opera cake. :D