You guys know I'm always saying- "Leave me a link to your blog!" Hah! I feel like I sound like a broken record (and a little bit of a stalker)! :) But one of my favorite things to do is browse through your sweet comments and check out the links you leave me. I absolutely *love* it when I see how you've put the tutorials and fonts from this blog to good use in your own blog designs! :) Seeing how creatively you use the fonts and tutorials inspires *me* to be more creative- and offer more stuff for you to use! :) It's a terrific cycle.
I have tons and tons of your blogs bookmarked- here are just a few I selected at random tonight.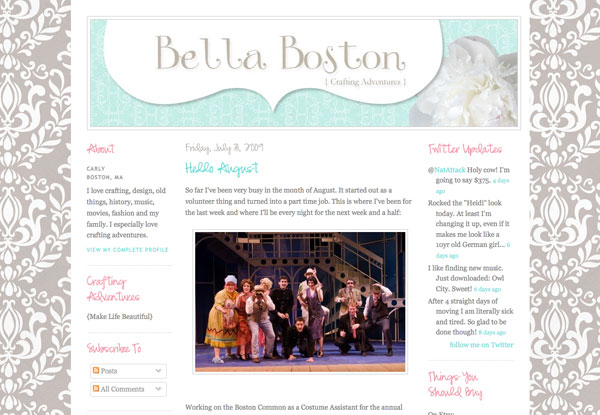 Bella Boston. Gorgeous! Love the colors.
Bret 'n Laura. Love the fonts here, Laura! Especially how you used them for the whole body of the post- and the sidebar, too!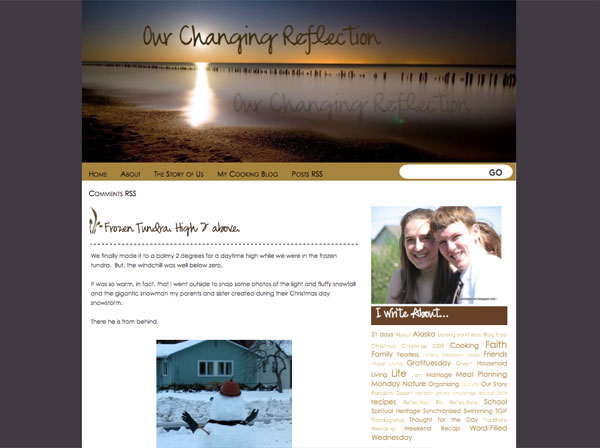 Our Changing Reflection. Beautiful. Please, please, please check out her cooking blog. Immediately. I have like a thousand of her recipes bookmarked. Especially this one. *faint*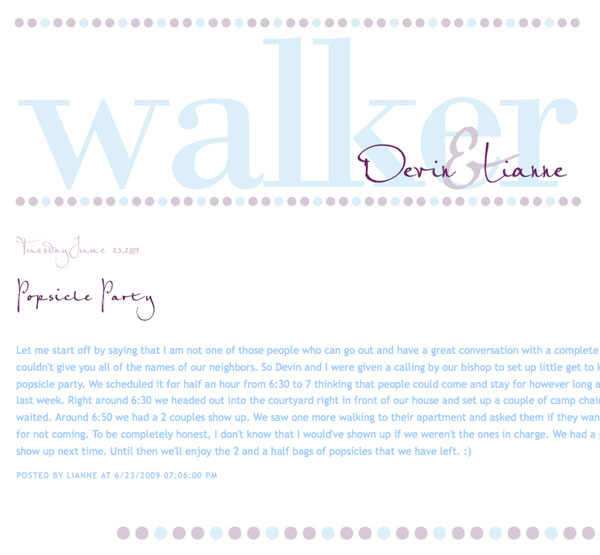 Devin & Lianne. So serene.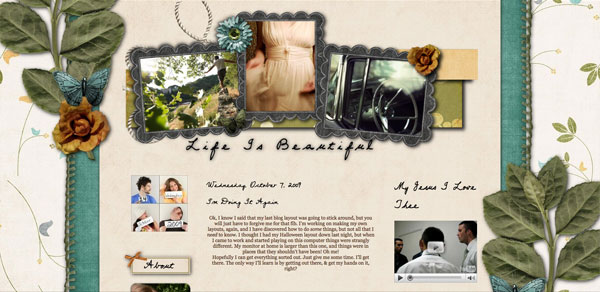 Life is Beautiful. Magical. Love this.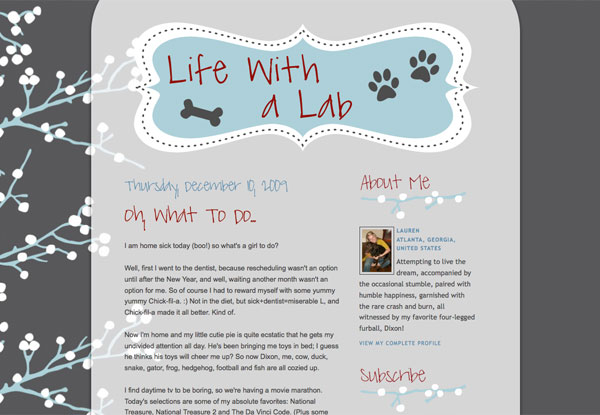 Life with a Lab. So cute & fun!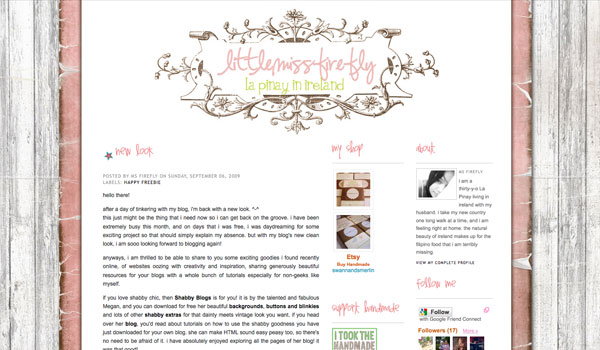 Little Miss Firefly. Shabby sweet! Love that font.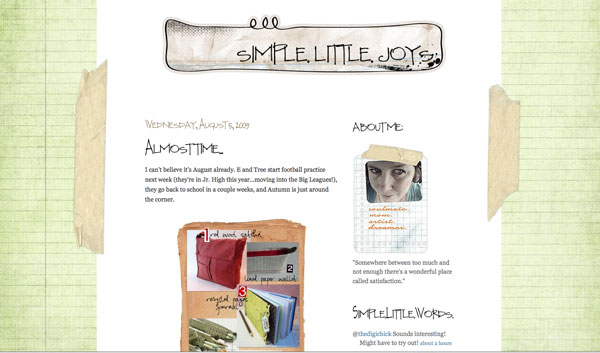 simple.little.joys. Love the "Back to School" feeling of this blog. It makes me want to buy school supplies. I would send you a bouquet of newly sharpened pencils if I knew your name and address.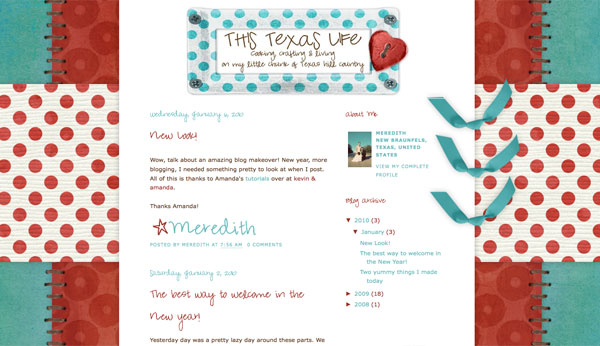 This Texas Life. Love how she combined the Spring & Fall collection kits and changed the colors to suit her! Aqua and Red- very chic! :)
***
Does your blog need a makeover? You can find all the blog design tutorials offered on this blog all in once place:
Blog Design Tutorials from kevinandamanda
Want more? Check out the featured sites in my sidebar- right here! :) >>>
Tutorials, free backgrounds, darling headers galore- it's blog design heaven. These sites inspire me daily.
***
Thanks so much for looking- and thanks for sharing your beautiful blogs with me! :)