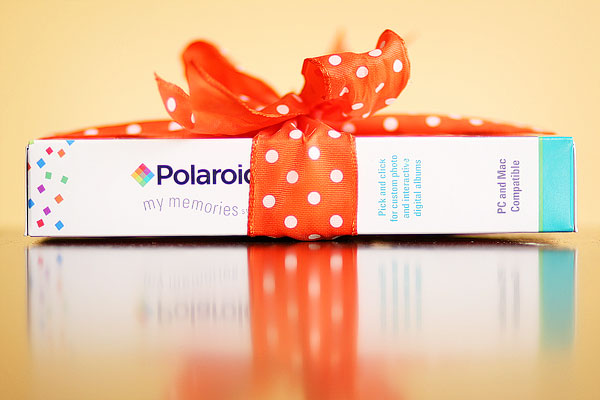 If you've been thinking of going digital- digital scrapbooking, that is- But have absolutely no idea where to start?? This is one giveaway you don't want to miss!
Time's Up!! The winners have been posted here! Thanks for playing!! :)
With the My Memories Suite digital scrapbooking software program you can quickly and easily create and share digital scrapbook pages- and even entire albums. It's user-friendly format makes it super simple to drag and drop photos onto a page, add backgrounds and embellishments, and finish it off with coordinating mats and drop shadows to all the photos on the page- with just one click! Have trouble deciding how to arrange your photos? The software comes with tons of pre-loaded templates to choose from. You can even use your own digital scrapbooking supplies if you've already built up a nice collection! ;) If you've been daring to go digital, check out more about the software features on their website.

My favorite feature? I love all the ways you can share your created albums! :) After you finish an album, or even just a few pages- with *one click* you can turn it into a beautiful slideshow presentation that's sized perfectly for sharing- you can email it, post it on your blog, share it on Facebook, or even make a high-quality DVD! You can add music & narration for complete personalization. Way cool.
Time's Up!! The winners have been posted here! Thanks for playing!! :)
The Giveaway!
Interested?? To win your very own copy of My Memories Suite Version 2.0 from Polaroid, all you have to do is leave a comment on this post!
The Deadline…
The contest will run until Thursday, January 21 at noon CST. The winner will be chosen by his or her comment number (using Random.org's number generator) and announced on this post on Thursday- Check back to see if you're the winner!!! :)
Oh! And don't forget to stop by the My Memories Suite Facebook page! There's tons of good info, tutorials, and helpful folks there if you have any questions! :)
Thanks for looking- and good luck!!! :)