Shabby Chic Rag Quilt!
I have been seeing these super cute rag quilts lately and have been dying to try one! I've always wanted to make a quilt (despite my glaring lack of sewing skillz) and these rag quilts looked like something I could handle. I am really *so bad* at sewing, so I always have tons of extra fabric left over from my sewing projects. I checked my stash and I had some really cute patterns leftover from the crate covers and some clothes I made for Miley that all coordinated.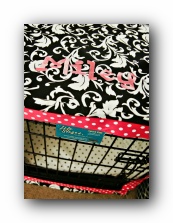 Since I had all my supplies on hand and didn't even have to go to the store, I decided to start this late on Friday night. By Saturday night, I had this!!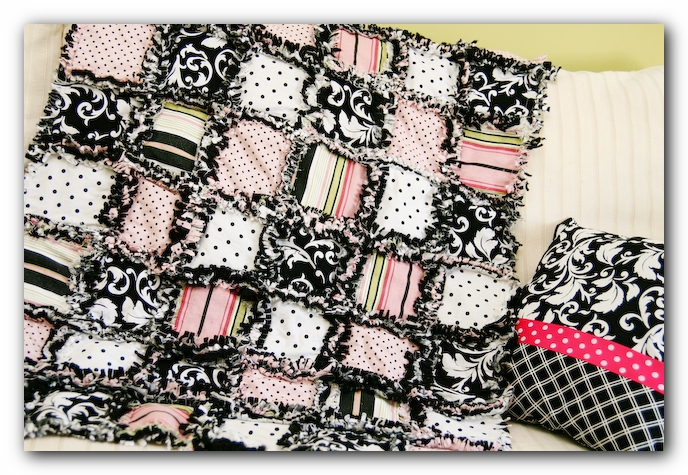 Be sure and check out the rest of the pics (and get the instructions!) by clicking here! :)
This was a fun project, even for a sewing challenged loon like myself! :) While I won't be opening an Etsy store anytime soon, this probably won't be the last rag quilt you see from me! ;)
Thanks for looking! :D