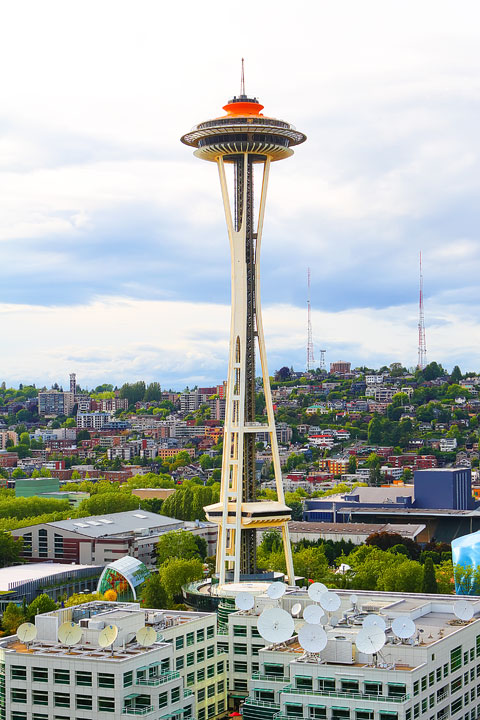 Oh my goodness, June has been such a whirlwind of fun so far! My heart is so full. I just got back from a truly amazing weekend in Seattle, Washington at the BlogHer Food Conference. There were fabulous bloggers and sweet foodie friends everywhere. Talk about heaven. It was like having all of the incredible bloggers I look up to and chat with on Twitter  all in the same place at the same time. So surreal. I treasured every second I got to spend with these amazing gals.
I know I say this every time, but if you've got a blog or even if you're just thinking about starting a blog, and you ever have the opportunity to attend a conference, go for it! I come home so inspired by the sessions, but my absolute favorite part is chatting and building relationships with my fellow blogging friends. I've been so blessed so far with the kind, genuine bloggers I've met that have helped me along the way, answered questions, and who were just there to lend an ear when I needed to talk.
Here's a peek at how we spent our weekend in Seattle.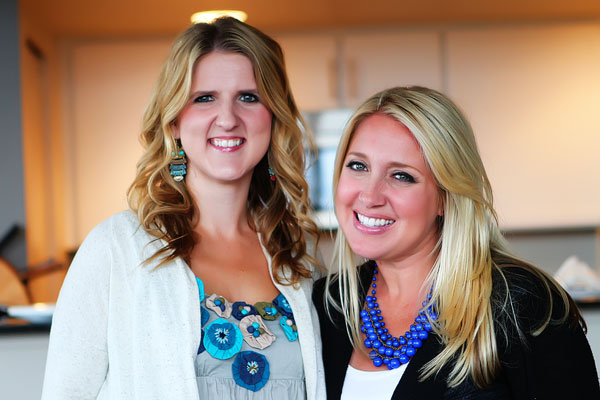 I loved staying with my sweet friend Jenny!! She is a fabulous roomie and I love that we get to do these conferences together. And she has the cutest baby bump right now! I can't wait to meet her sweet little one.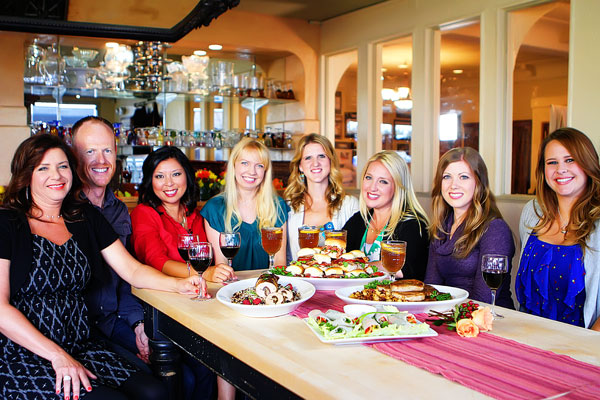 From Left to Right: Sandy & Paul @ Reluctant Entertainer, Jaden @ Steamy Kitchen, Diana @ Eating Richly, Jenny @ Picky Palate, Lauren @ Lauren's Latest, Jessica @ The Novice Chef

Thursday was such a fun day with a great group of ladies! And Sandy's hubby too, of course! Isn't he a cutie? We spent the day filming short cooking demos, very similar to the one I did a few months ago for Hellmann's with Shaina. Jenny and I teamed up for our video, and I was incredibly dorky. As usual. Hopefully (for the general viewing public's sake) it will never see the light of day. Unless I post it here. And it will probably go up on Coscto's webpage later this year. Sorry about that! I just need to apologize in advance for my dorkiness. And by the way, spell check just tried to change dorkiness to kinkiness. But no. It's not that kind of video. Don't worry.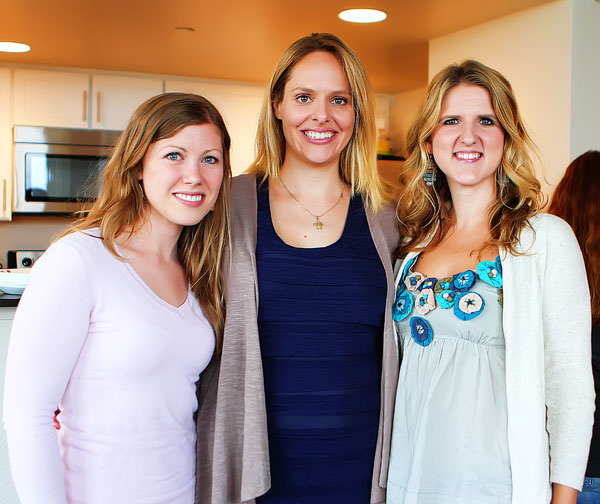 Okay, I'm about to throw a lot of names and blogs at you right now! But these are all terrific blogs that I love to follow in my Google Reader every morning and chat with on Twitter throughout the day, and I'd love to introduce you to them. Okay, I'm actually totally just name-dropping. Most of them you probably already know! :) They are truly sweet gals and definitely worth following. :) Here's the cute Lauren from Lauren's Latest and Angie from Eclectic Recipes. I love Angie's fun recipes and easy dinner ideas!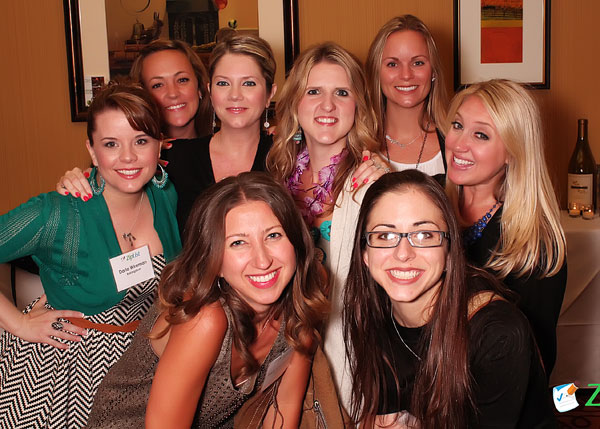 Oh my goodness, the ZipList party was too fun! I know I am so silly, but I absolutely love it when they have photo booths set up! I always drag everyone over there and make them take about a zillion photos, lol! Okay, let's go clockwise here, starting with cutie Darla in the green jacket. Here we have Darla @ Bakingdom, Shelly @ Cookies and Cups, Kristan @ Confessions of a Cookbook Queen, Me (duh), Leslie @ The Hungry Housewife, Jenny @ Picky Palate, Shaina @ Food for My Family, and Tara @ Unsophisticook.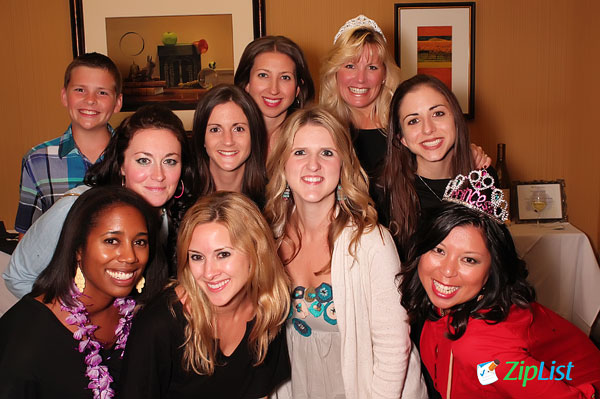 See what I mean about the zillion photos, lol! :) More awesome bloggers here. Can I just say how much I am missing being in the same room with these sweet bloggers right now? Okay, from left to right we have…
Back Row: Brooks @ Recipe Boy, Tara @ Unsophisticook, Lori @ Recipe Girl
Middle Row: Jessica @ How Sweet It Is, Maria @ Two Peas and Their Pod, Me, (should I keep identifying myself? Is that totally lame??! Ya'll totally know who I am, right? Just checking.) Shaina @ Food For My Family
Bottom Row: Kathy @ Panini Happy, Bev @ Bev Cooks, Jaden @ Steamy Kitchen
Jenny and I took Friday to cruise around Seattle, do a little shopping, and completely eat our way through Pike Place Market!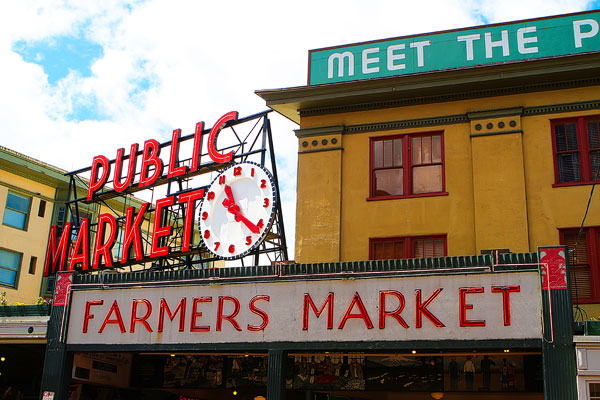 I loved breakfast at Lowell's, Beecher's Mac and Cheese (you gotta get the marinated cheese curds!), cookies from Three Girls Bakery, and the savory cheese and green onion piroshky from Piroshky Piroshky.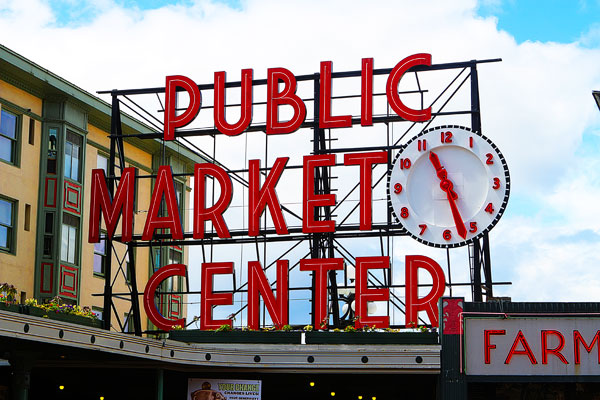 Oh! We also had the warm, fresh mini doughnuts from the Daily Dozen. See, what happened was this. We completely ate our way through Pike Place Market after having breakfast at Lowell's. Then we did some shopping. Then we came back and completely ate our way through Pike Place Market. Again. It was a very fulfilling day.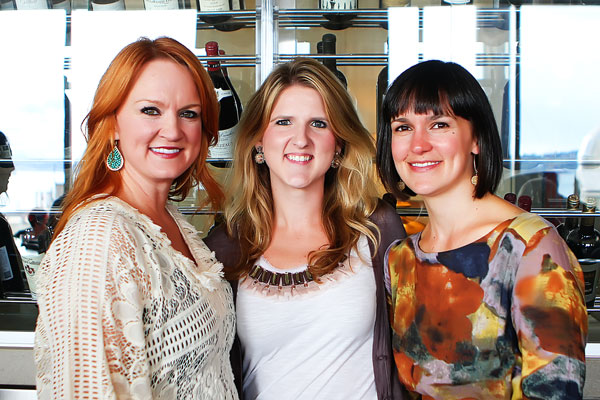 So glad I got to see these sweet girls again! Friday night we had dinner with the beautiful Ree and Betsy at a Tasty Kitchen get-together. Remember the first time I met The Pioneer Woman? Fortunately this time I was able to say more than Scnhagchlrenflanmp. Imagine Chandler saying that. That was me. Back then though. I've totally matured since then. I can say Hi and breath normally at the same time now. It's all about baby steps.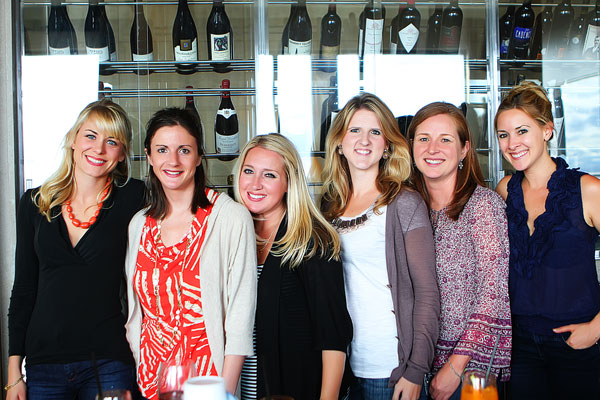 Such sweet girls here! Jenna @ Eat Live Run, Maria @ Two Peas and Their Pod, Jenny @ Picky Palate, Me (Ahem), Elise @ Simply Recipes, and Bev @ Bev Cooks.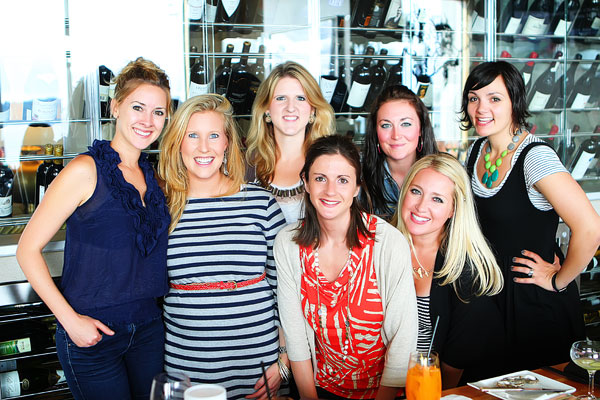 More Tasty Kitchen gals! Bev @ Bev Cooks, Lisa @ With Style & Grace, Me, (and my hair. It's so big it needs it's own zip code. And introduction. Seriously, when will I learn to just flat iron my hair in the morning! Probably when I learn to wake up more than five minutes before I have to be somewhere.) Maria @ Two Peas and Their Pod, Jessica @ How Sweet It Is, Jenny @ Picky Palate, Tracy @ Shutterbean.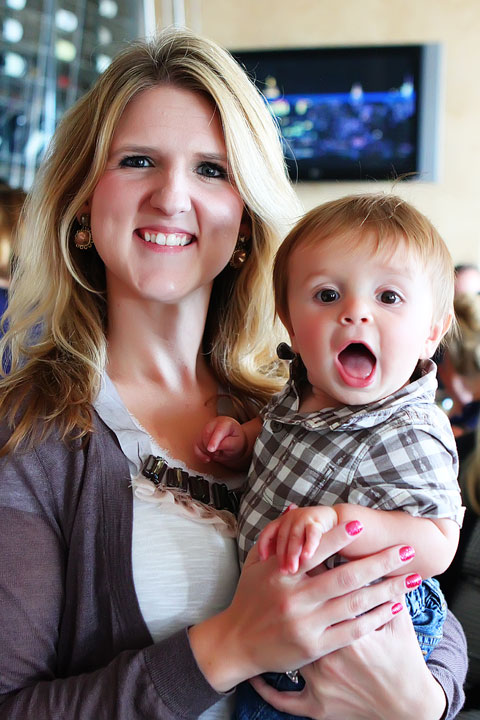 And guess which famous little "pea" I got to meet! How cute is baby Caleb? I seriously wanted to snatch him right up and take him home with me.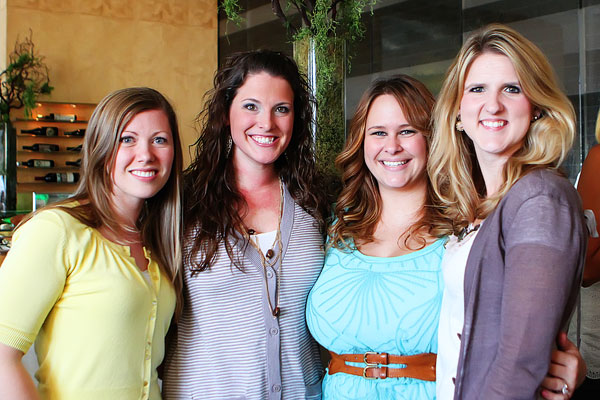 One more group of Tasty Kitchen gals! Lauren @ Lauren's Latest, Tina @ My Life as a Mrs, and Jessica @ The Novice Chef. With me.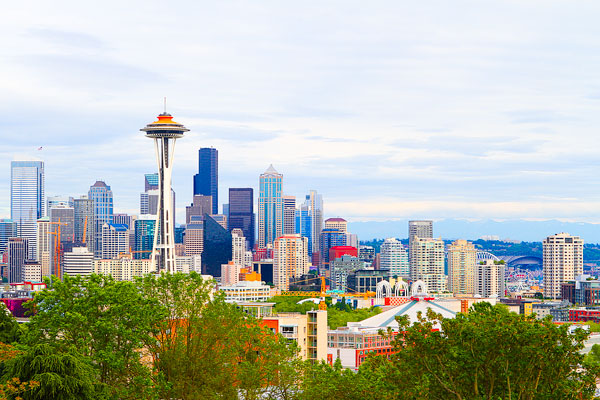 The weekend seriously just flew by. I don't know how it's over already. I did manage to sneak in some sunset and skyline photos of Seattle and the Space Needle that I can't wait to share with you tomorrow.
Thanks so much for looking. Have a great day!
xoxo