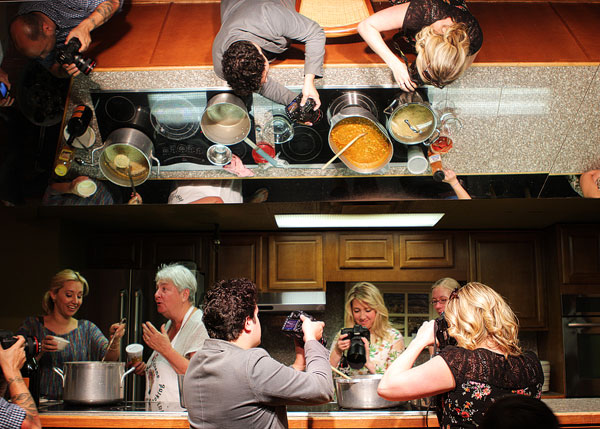 Without a doubt, attending a class at the New Orleans School of Cooking was one of the highlights of my week in Louisiana.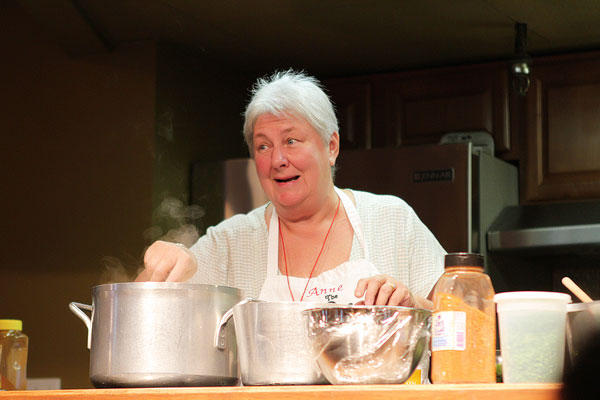 This is Chef Anne. She was our hostess for the evening, and she whipped up so much wonderful food for us.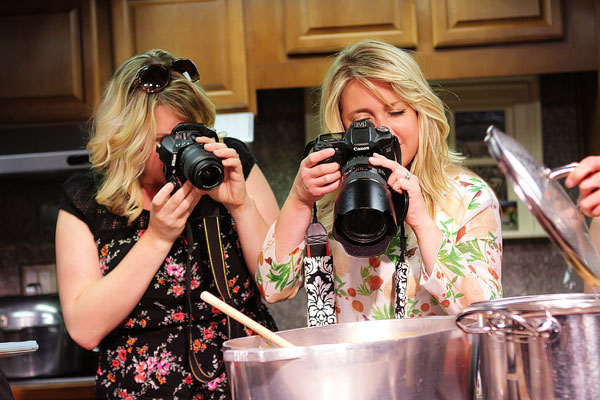 Here's Maggy and Jenny, we couldn't stop snapping photos of all the food!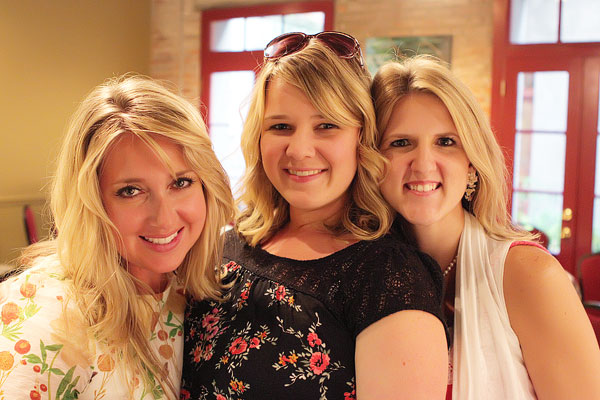 We had such a blast sampling a wide variety of incredible Louisiana fare, if you get the chance to pop in a class, I would go for it!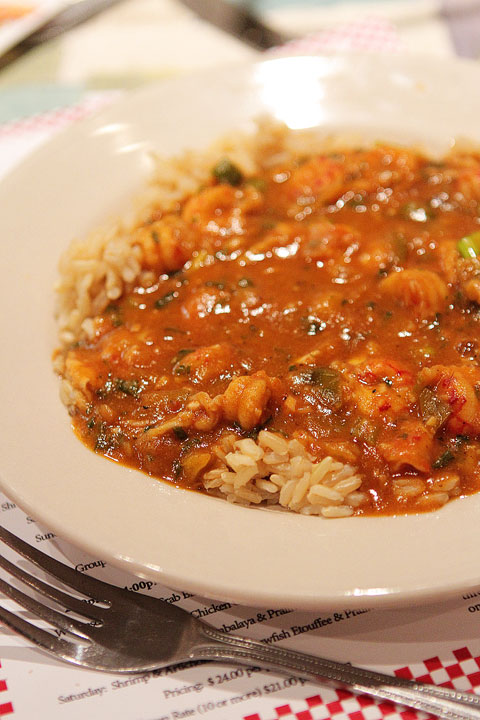 Crawfish Etouffee. Heaven. Can I get crawfish at the grocery store?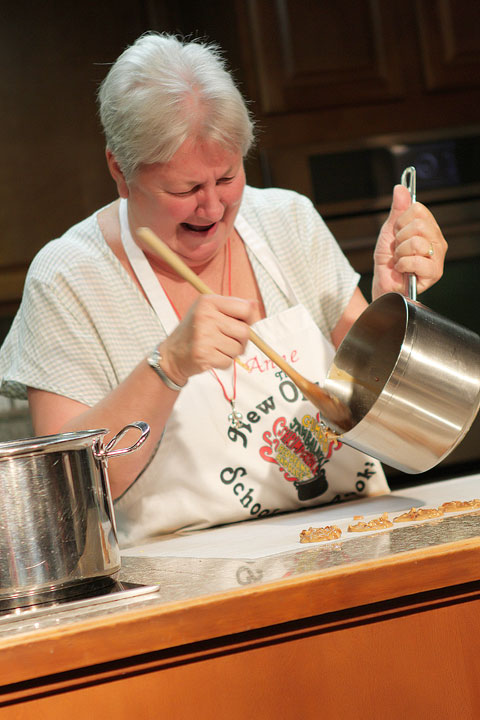 Anne had us in stitches the entire class, she was even cracking herself up.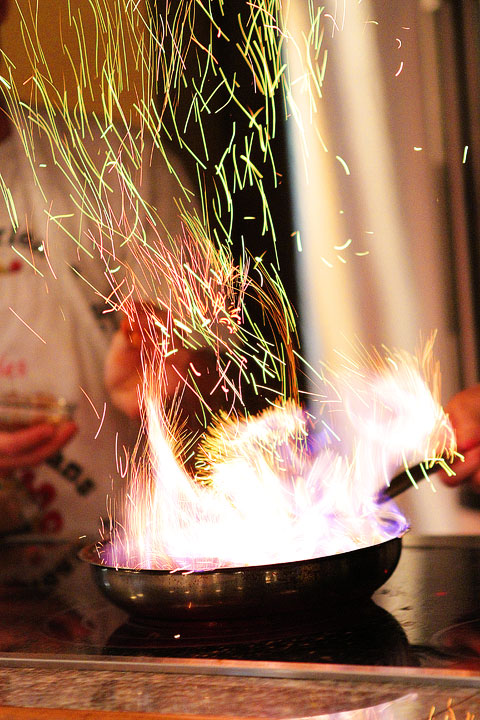 And you know we couldn't leave without dessert. Here's the sauce for our bananas foster… en flambé!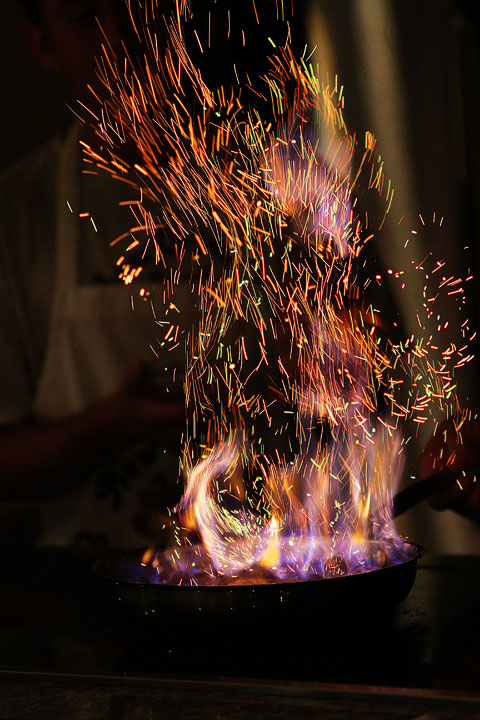 They turned out the lights and tossed in cinnamon to make the flames light up like a sparkler on the Fourth of July. Our own cinnamon-spiced fireworks show. Ahh!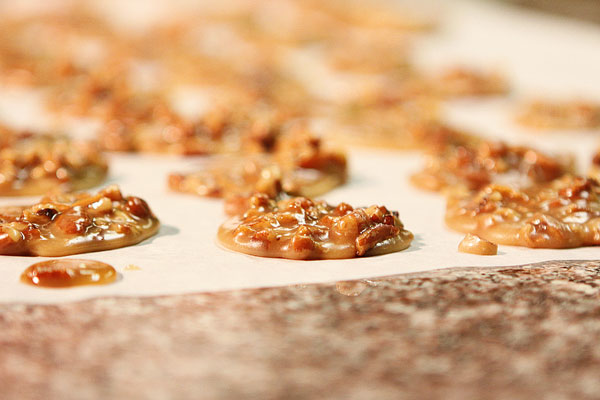 Photo via Jenny
I was thrilled when I learned we'd be making pralines. Pralines are one of my favorite candies. They are a complete sugary, buttery triumph. She even shared some secret ingredients with us that you can add to pralines. And I've got the recipe for you coming up tomorrow. Are you ready for Peanut Butter Rice Krispy Pralines? :) I'll be back tomorrow with the recipe!