In just a few hours, I'll be landing in New Orleans for a 6-day seafood retreat with 15 of my favorite foodies and fellow bloggers. If you're interested, here's a neat article from the Louisiana Seafood board about what we'll be up to during our stay.
Here are a few of the highlights… "crabbing in Slidell, shucking oysters at an oyster farm, deep-sea fishing in the Gulf of Mexico, jambalaya-making with the best local catch, and Creole cooking classes at the New Orleans School of Cooking." Keep in touch with me this week on Twitter and Facebook as I post live updates and photos from the trip. I seriously cannot wait to get started!
While I'm away, here are a few of my favorite treats to keep you company. These are on my "must make as soon as humanly possible" list. A few I've already made and must make again, some I'm dying to try for the first time. For now, I look and swoon.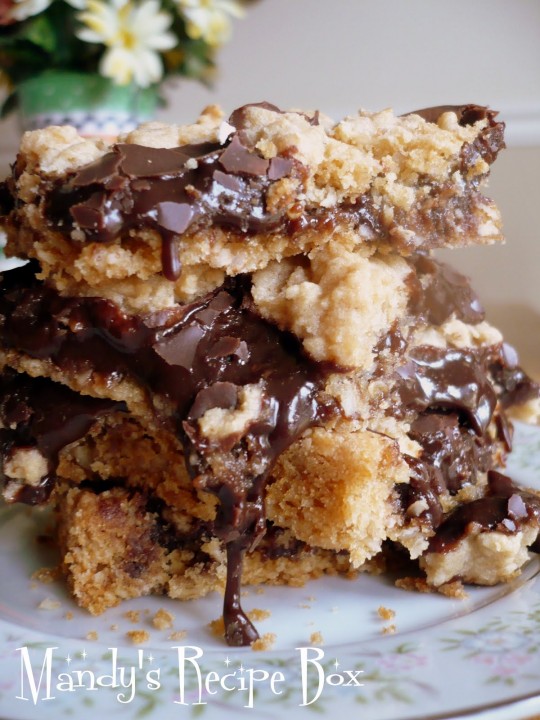 Fudge Revel Bars by Mandy's Recipe Box. These looks crumbly, buttery, ooey, gooey, and chewy. And fudgy. My favorite things.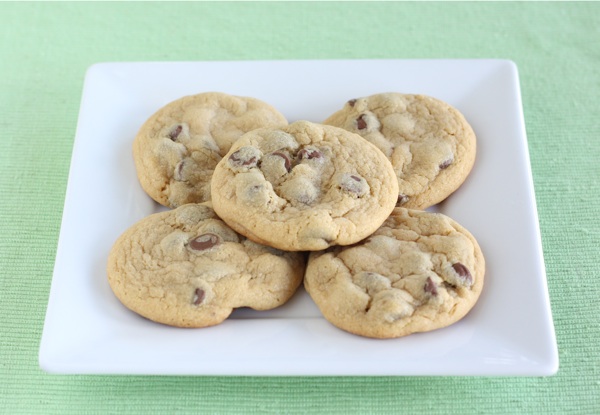 Vanilla Pudding Chocolate Chip Cookies by Two Peas and Their Pod. I'm a big fan of adding a box of instant pudding to desserts. And it's the secret to these super soft cookies in this chocolate chip cookie recipe.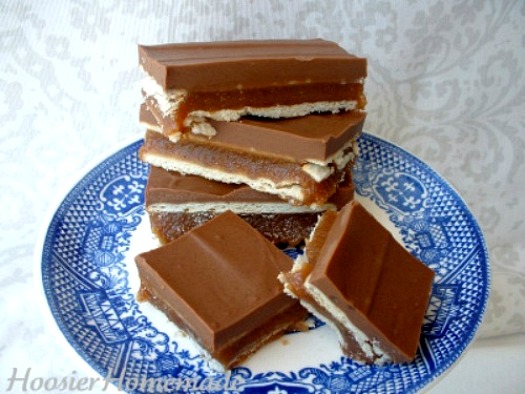 Homemade Twix Bars by Hooiser Homemade. I absolutely love that this recipe uses club crackers. I could munch on those alone all day long, how dangerous would they be with the butter, sugar, chocolate and peanut butter in this recipe??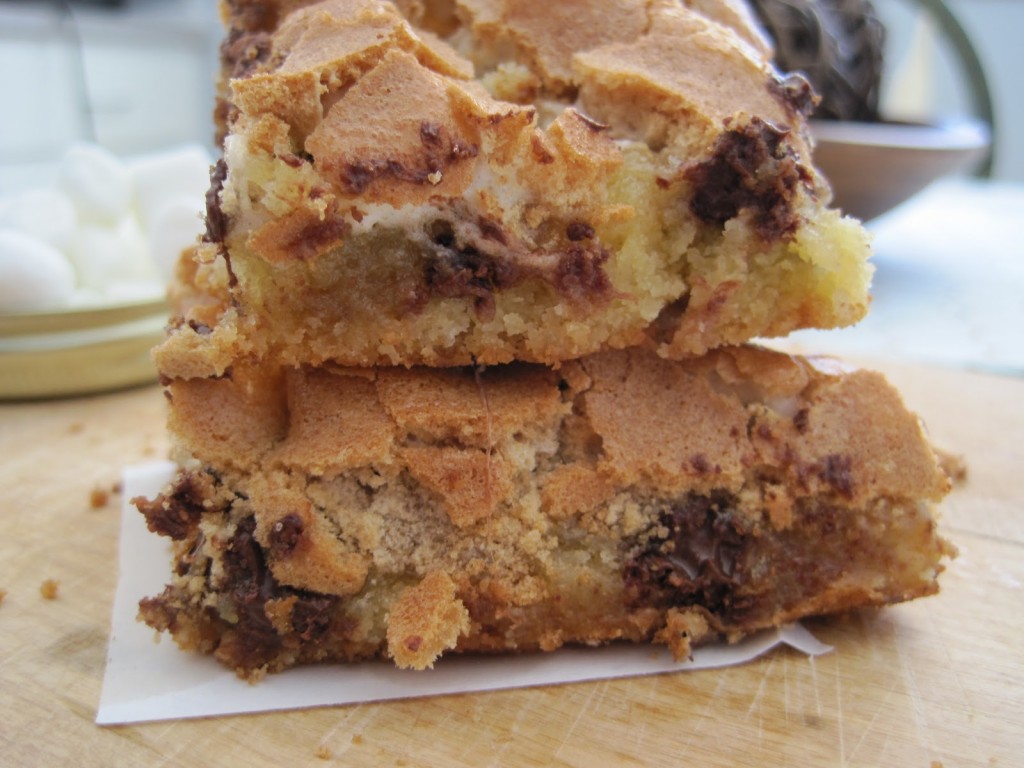 Mud Hen Bars by The Sunday Baker. Chocolate chips, marshmallows and brown sugar combine to create this completely fabulously looking treat. Will someone bring these to Alabama, please?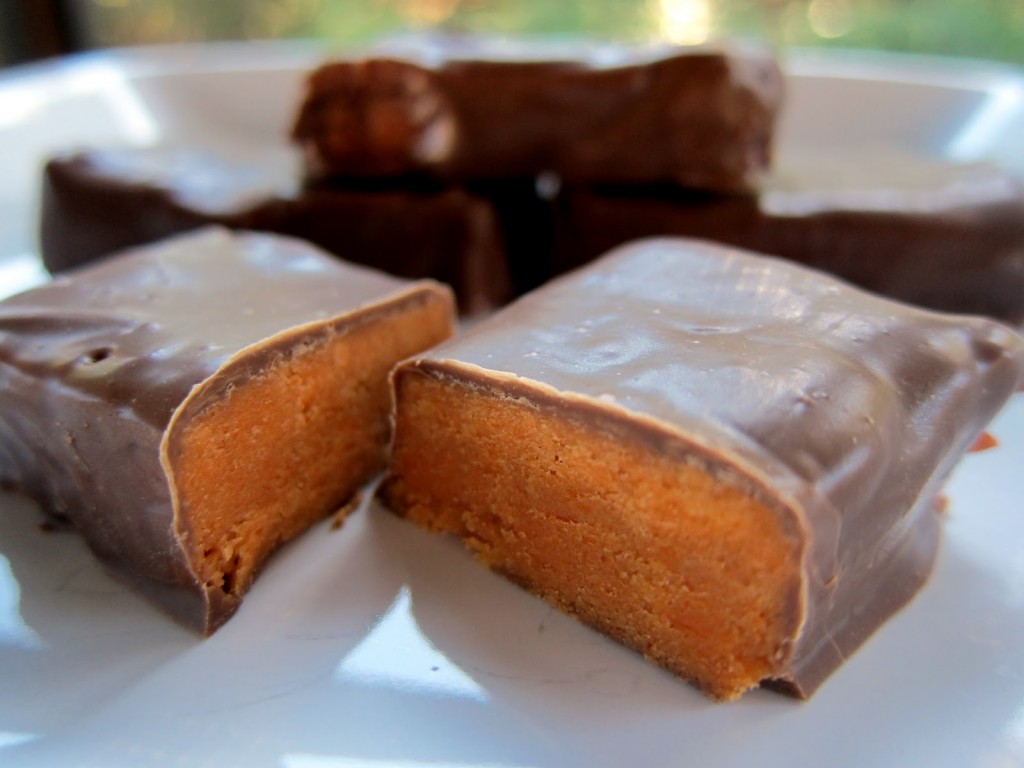 Candy Corn Butterfingers by The Plain Chicken. I must try this fun recipe for homemade Butterfinger bars using just three ingredients — the star of the show being candy corn!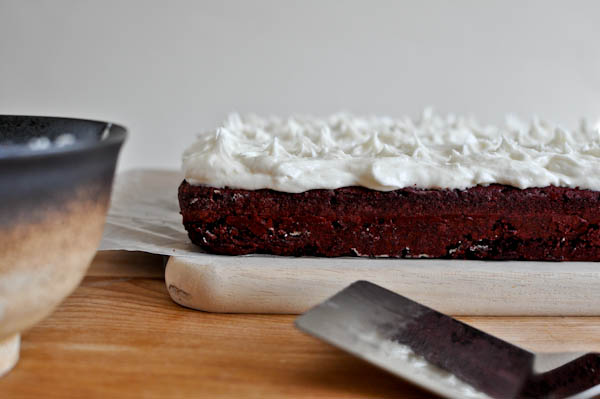 Red Velvet Brownies with White Chocolate Frosting by How Sweet Eats. My dad would love these. I am completely intrigued with this white chocolate frosting recipe. Must try.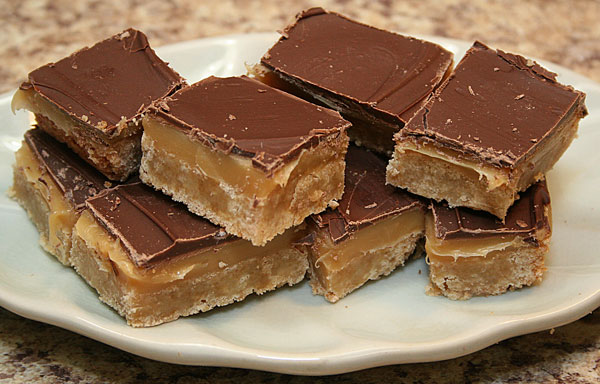 Chocolate Caramel Shortbread by The Project Princess. Chocolate. Caramel. Shortbread. Hyperventilating.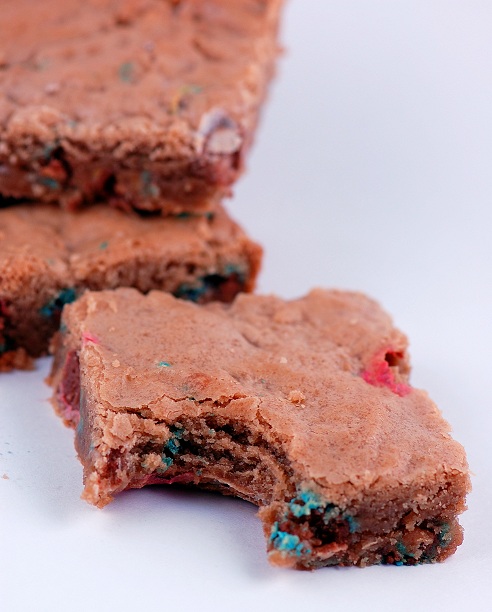 Robin's Eggs Malted Blondies by Culinary Concoctions by Peabody. I love blondies. And malted blondies? Yes. I saved this recipe at Easter, and since I probably wouldn't be able to find Robin's Eggs this time of year, I was thinking of using M&Ms.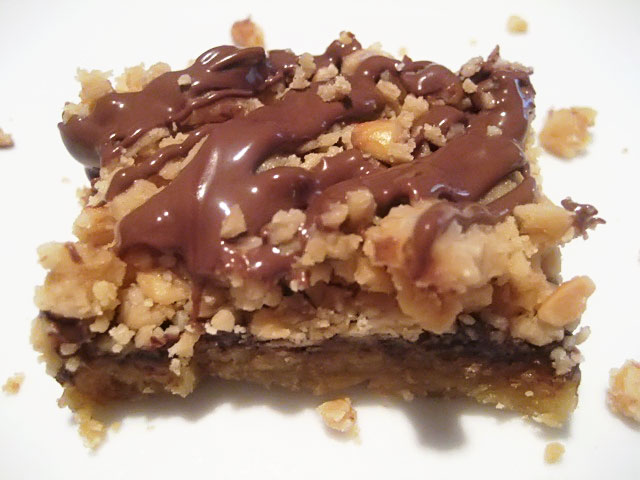 Chocolate Peanut Butter Bars by In the Kitchen with Krista. Beautiful. That crumbly topping is calling my name. And there's peanut butter in the middle. Heaven help me.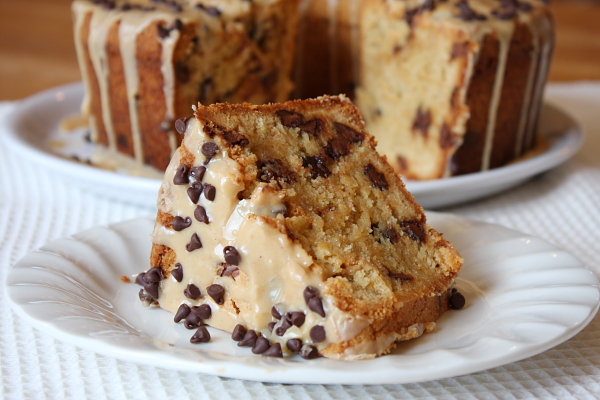 Chocolate Chip Peanut Butter Pound Cake with Peanut Butter Glaze by The Recipe Girl. I'm in love. Peanut Butter Glaze?? Get out of town.
How on earth am I going to decide which one to make first?
Have a great weekend!