A New Orleans Instant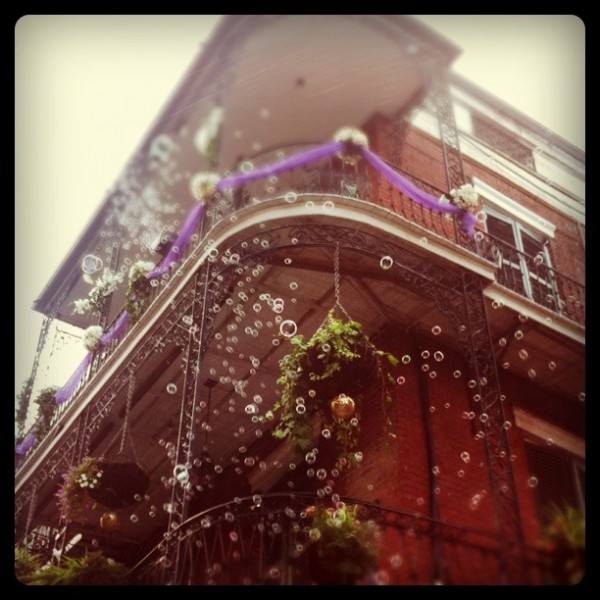 Hello from New Orleans!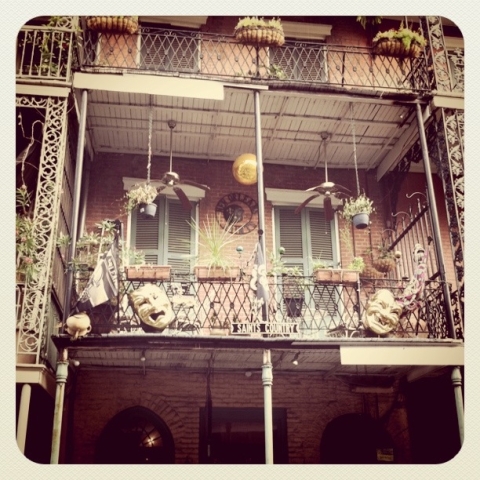 I've been here since Friday for a 6-day seafood retreat with the Louisiana Seafood Board. I'm not leaving until Thursday, but I couldn't wait until I got home to share a sneak peek of New Orleans with you!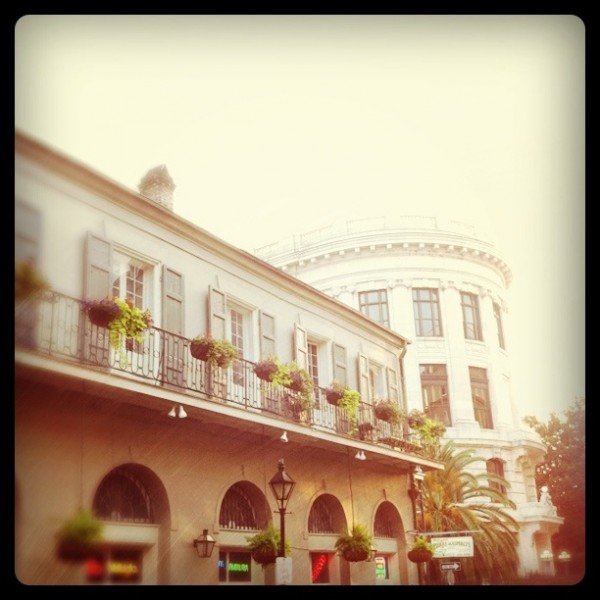 These are a few Instagram snapshots of our weekend from my sweet friends Jenny and Marla. I raided their phones and grabbed these gorgeous photos. I have to admit, I have a serious case of Instagram envy right now! Some of these look better than photos I've taken with my big camera. Too bad Instagram is not available on my Android phone!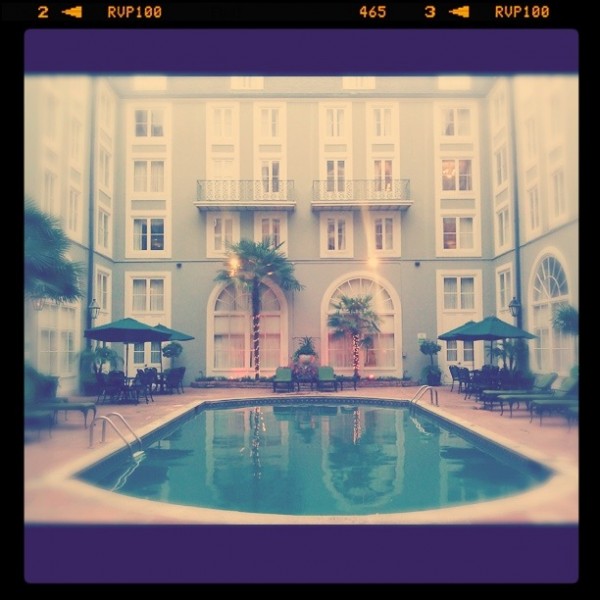 I've been staying here, in the French Quarter, with delicious beds and dreamy all-encompassing showers.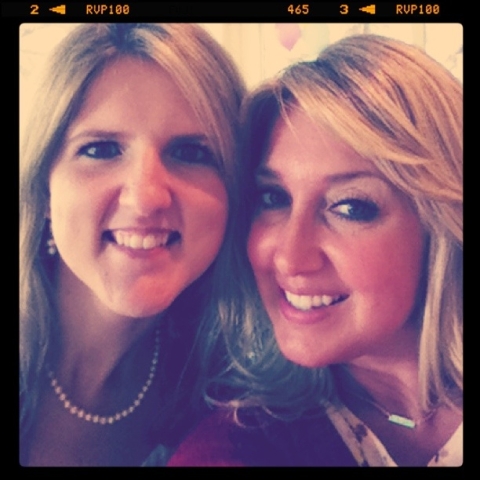 I've been rooming with this sweet girl.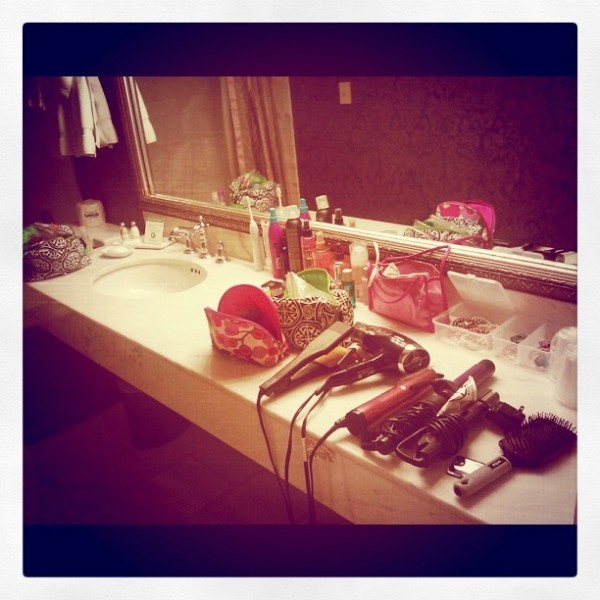 Jenny makes the best roommate. She lets me spread out and be me.
Right side of the sink = mine.
Left side of the sink = Jenny's.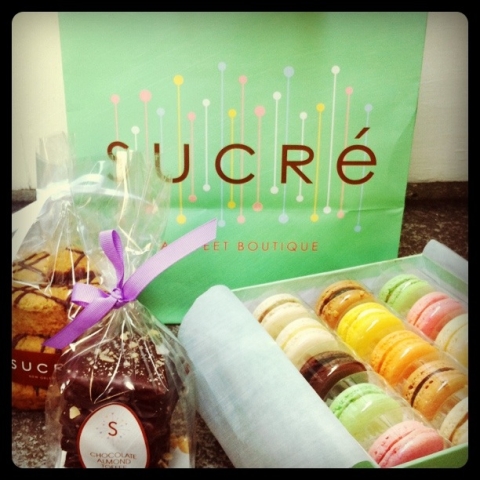 We had treats waiting for us in the room when we checked in from the darling Sucré bakery. A dream come true.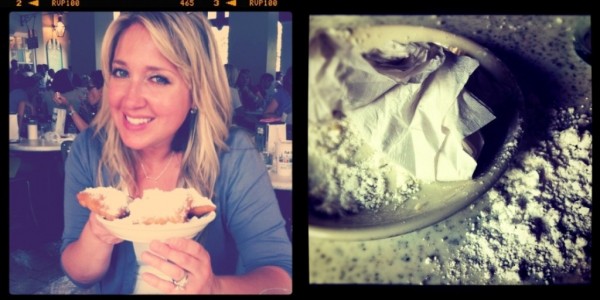 Our first stop upon arrival was absolutely beignets from Cafe du Monde. We finished them off pretty quickly!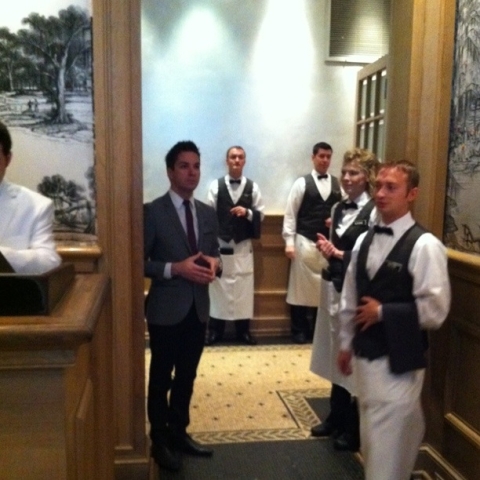 Our waiters lined up to greet us for Sunday brunch at Commander's Palace.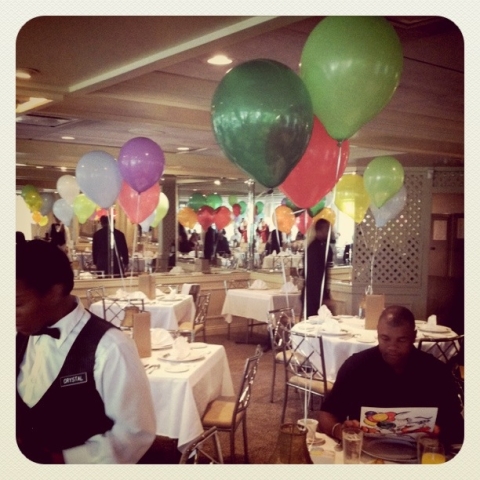 How fun were these balloons!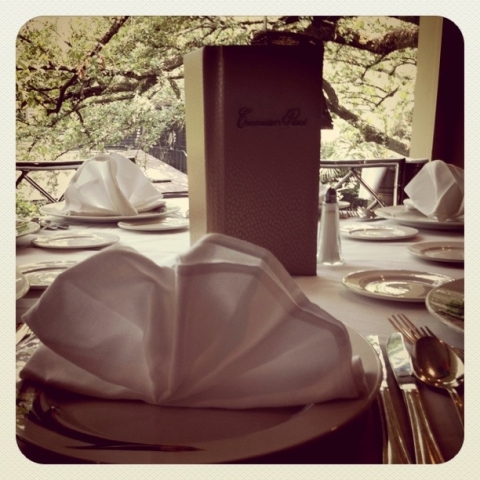 The dining room was on the second floor and had a lovely view of the oak covered patio.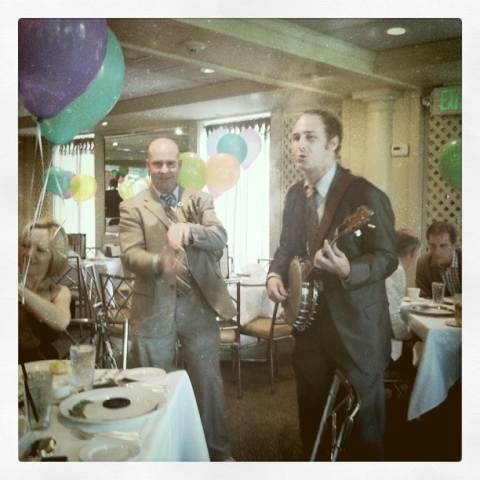 This was such a fun and lively brunch. A jazz band came out to entertain us while we waited for our meal.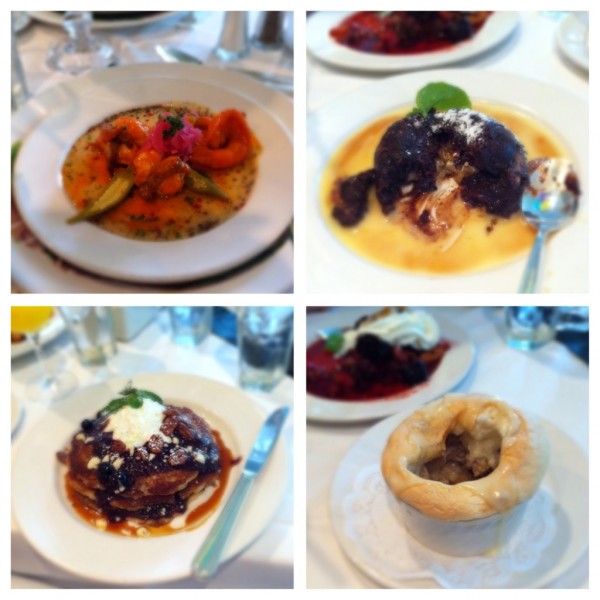 Get a load of these gorgeous plates! Stunning.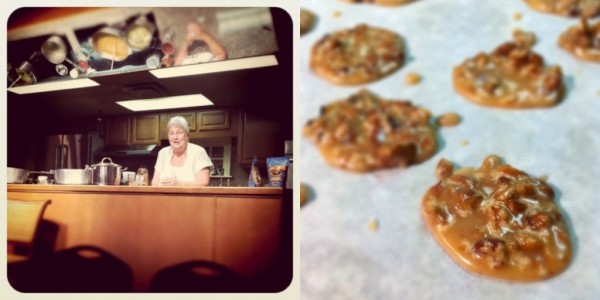 We also learned how to make pralines from a very sweet southern grandma at the New Orleans School of Cooking.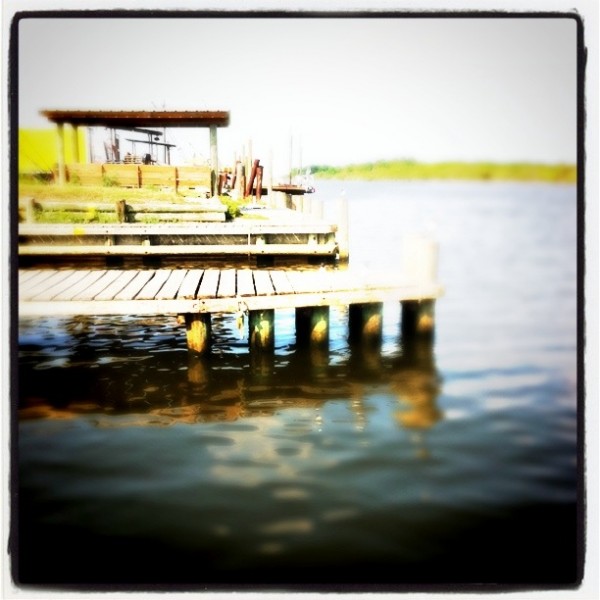 We saw the beautiful waters of the gulf.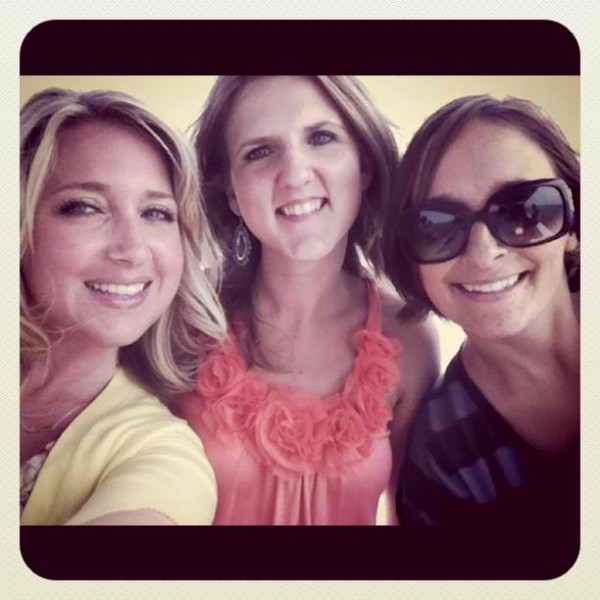 And even spent a morning on a boat with Jenny and Gaby.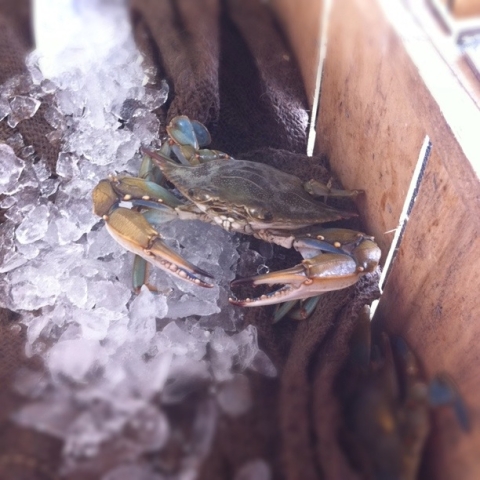 We met this particularly feisty little crab! Guess I know where the term "crabby" comes from.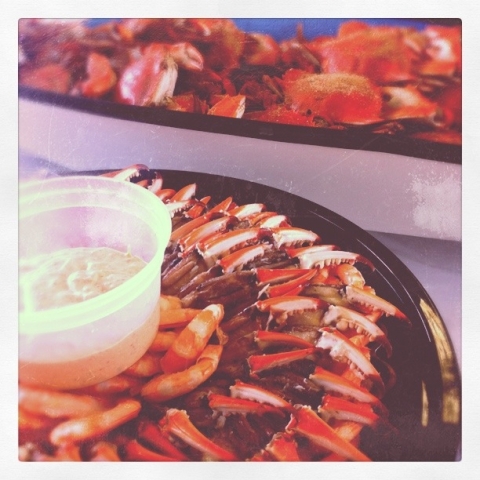 Kevin would be totally jealous of the incredible crab claw spread.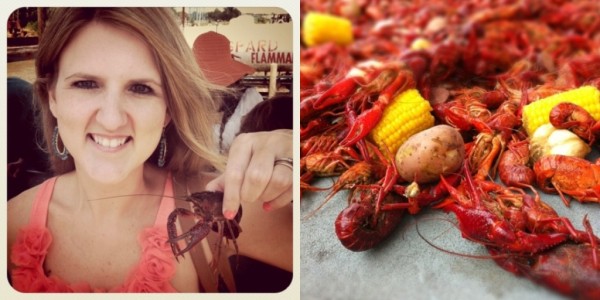 We've been eating tons of outstanding seafood, like these crawfish at a traditional crawfish boil…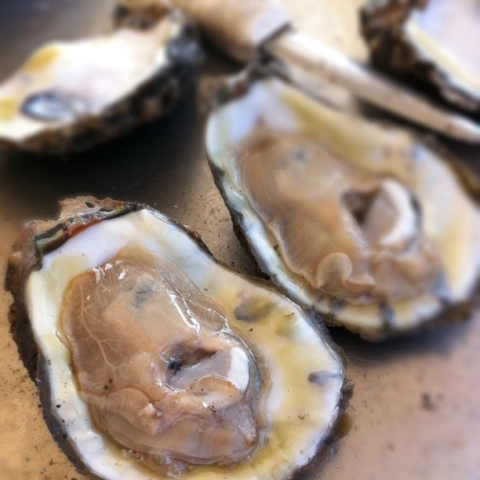 And oysters on the half shell as fresh as you can get 'em.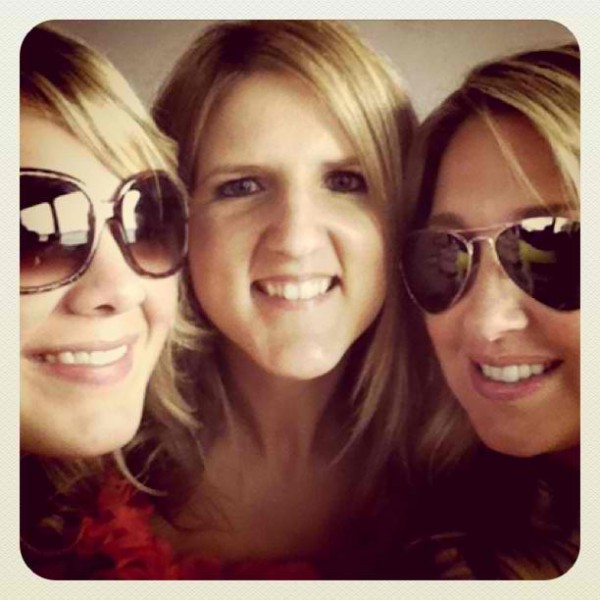 Can't wait to share more from Louisiana when I get back home. In the meantime, keep in touch with me on Twitter and Facebook as I post live updates and photos throughout the day. But more importantly, keep in touch with Jenny and Marla for more eye candy like the photos above.
Jenny on Twitter and Facebook.
Marla on Twitter and Facebook.