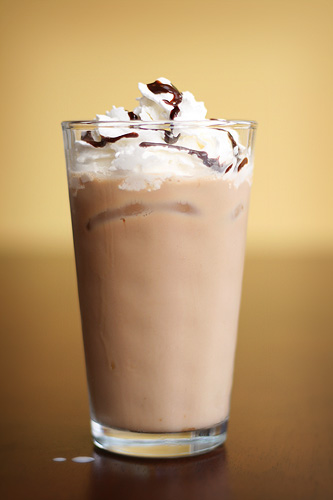 I have only two words. Iced. Mocha. Oh man. I love coffee, but I especially love mochas. Now that I've learned how to make them at home… oh man. My waistline is going to be very, very sorry. My tastebuds, on the other hand, are throwing a party and planning a parade in my honor as we speak (type? read??).
I went to my local Starbucks and picked up a 1 lb bag of ground coffee. I brought it home, dumped the whole thing into a large, 1 gallon pitcher and filled it up the rest of the way with hot water from the tap. I gave it a stir for good measure, covered it with a towel and let it sit on the counter overnight for about 12-14 hours. I needed some way to strain it, but all I really had was a tiny little strainer or a big flour sifter. I used the flour sifter. :P So anyway, I strained it into another pitcher of the same size, covered it with a lid, and put it in the fridge.
When I get ready to make the Iced Mocha…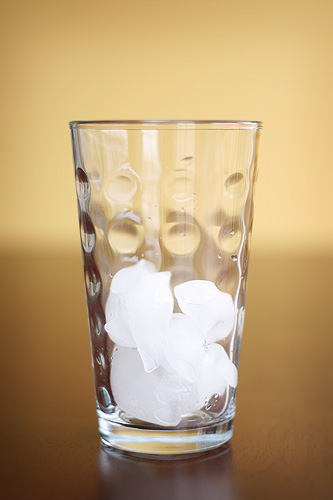 I put ice in the bottom of a glass…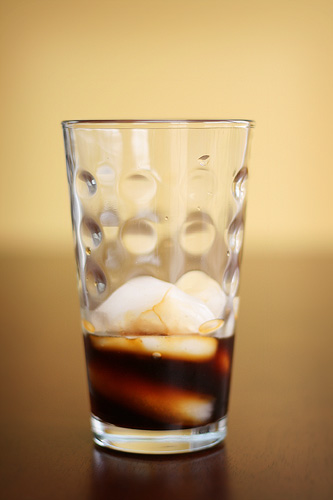 Fill it up about 1/4 – 1/3 of the way with the cold coffee… Depending on how much of a coffee flavor you like. I prefer just a hint myself.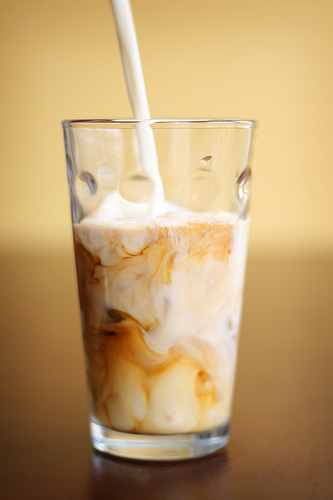 Fill it the rest of the way with milk (2% for me).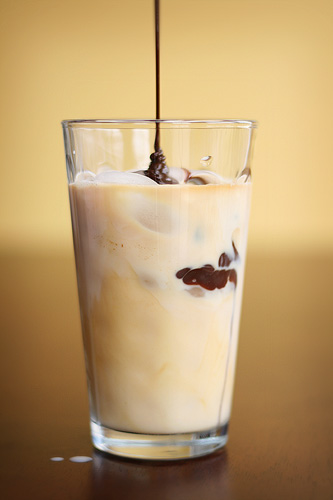 Give a *good* squeeze of chocolate syrup… Maybe 1-2 tablespoons? If you don't add enough you won't really be able to taste it.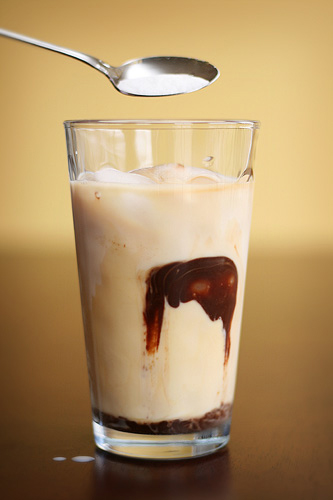 If you're feeling naughty, go on and add a little sugar too. When I'm too lazy to get a big bag of sugar out, I just skip this step and it's still good. :D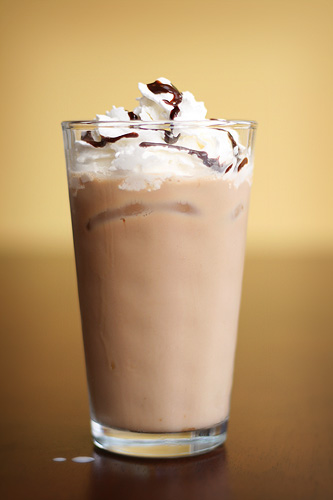 Now give it a good stir. And if you're feeling really, REALLY naughty… Top it with some whipped creme and more chocolate. :D :D :D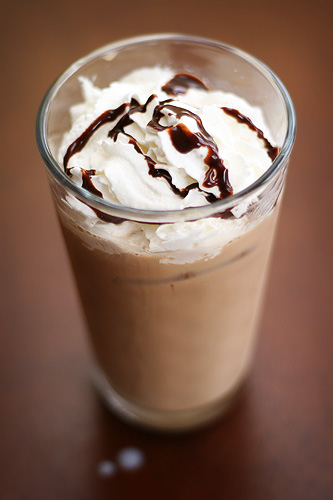 If I could only drink one thing for the rest of my life- this would be it. :D
Sorry about the spilled milk. I really think I need to go make another one and redo this photoshoot. What do ya'll think? ;)