Today's giveaway is brought to you by the Letter M! Moms & Monograms! From classic to customized, Swagger Gifts specializes in "gifts with attitude" – the first time I browsed I fell in love with their precious, personalized products. Because Mother's Day is just around the corner (exactly one month from today!) and because I am totally and completely in love with monograms, I am so happy to host this giveaway sponsored by Swagger Gifts! :)
Just look at a few of their unique gifts- like these darling monogrammed candles: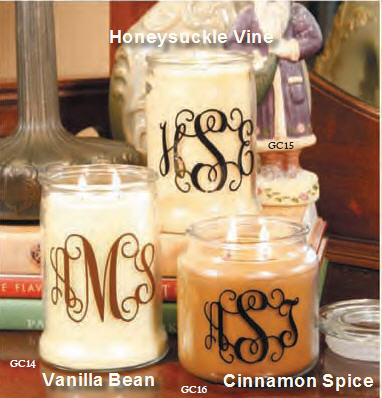 Vanilla Bean? Cinnamon Spice? Honeysuckle Vine? Yes, please! I can almost smell them from here. Actually, no, I can't, and that makes me really, really sad because I really, really want to! :) The tall candle with beautiful brown scripty monograms would look *gorgeous* on my living room mantle. Or bookcase. Or end table. :D
Oh my gosh.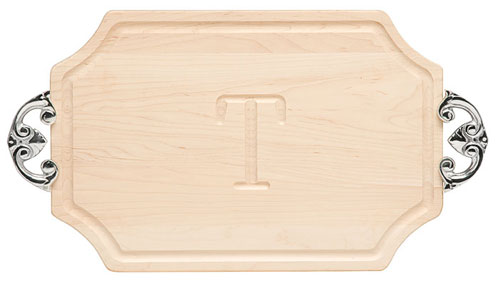 Have you seen these monogrammed wood cutting boards??! I could faint.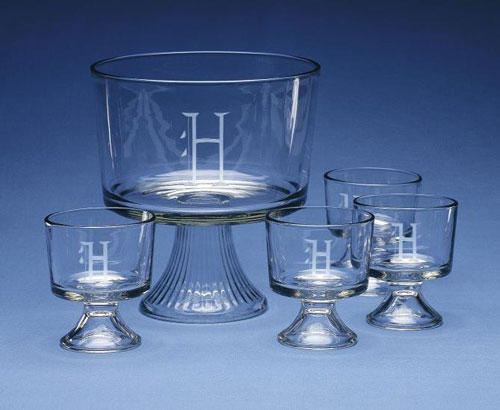 Aren't these mini trifle bowls TOO cute??! :) Serve this Ultimate Chocolate Trifle to your guests in these precious monogrammed mini trifles and they will die! Just die! :) Of cute overload of course. :)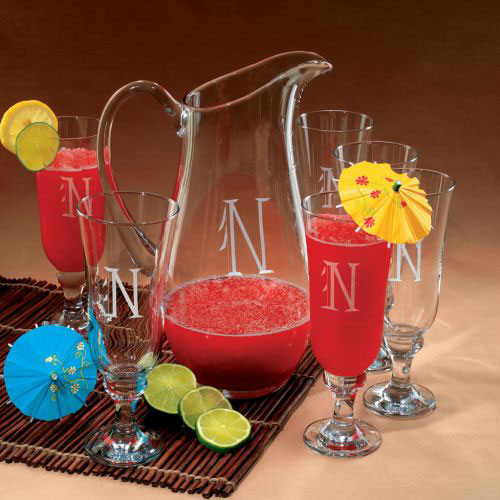 Ooh! Or Iced Mochas in this personalized pitcher & tulip glasses! :) Yum! :)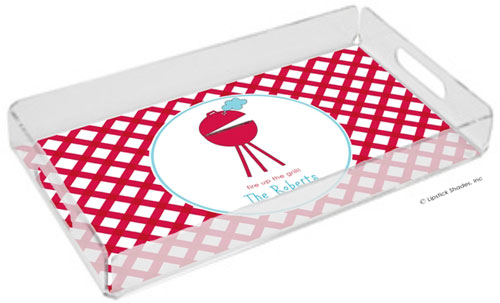 Is this personalized grill tray not the cutest thing you've ever seen? How fun would this be for an outdoor bar-be-que with friends?? :)
I could go on. And on. Don't forget to check out these personalized plates & coasters.
This giveaway is also brought to you by the Number 2. As in.. there will be TWO winners! :) Swagger Gifts is generously giving away not one but TWO $50 gift certificates!! Two lucky winners will take home a $50 gift certificate to spend however and on whomever they choose!
Time's Up! We have our winners!!
Congratulations to…
#92 Valerie

and…
#230 Melanie

Congratulations Valerie & Melanie!
Super cute blog, Melanie– I got a cutting board and I haven't cut on it yet either! *blush* :)
Thanks for playing everyone- and don't forget to make good use of the coupon below! :)
To Enter This Giveaway…
All you have to do is leave a comment on this post! How would YOU spend your $50 gift certificate?? Leave me a link to your favorite monogrammed cutie! :) And would you keep it for yourself? Or do you have the perfect recipient in mind?? :)
The Details…
One entry per person please! Two winners will be randomly chosen by their comment number using Random.org's number generator. This contest will run until Monday, April 12, 2010 at 6:00 pm CST. Check back Monday night to see if you won- the winners will be added to the bottom of this post! :)
Oh! And one more thing!

In case you don't win, but you absolutely must have one of these delightful darlings from Swagger Gifts, here's a super secret code just for kevinandamanda.com readers. It's good for 15% off your entire order! Just enter the coupon code kevinandamanda during checkout! :) This code expires next Friday, April 16, 2010.
No wait! Two more things!

Want another chance to win a sweet & sassy gift from Swagger Gifts? Check out the Swagger Gifts Blog and enter to win one of their brand new personalized water bottles. So hip! And you just might want to follow their RSS feed, because they have weekly giveaways! As in free gifts! Every week! :)
Okay! That's it! Thanks so much for looking and good luck!!! :)