I just got the cutest pair of jeans today. They came in the mail. I bought them online. I love packages at my door.
You know when you try on a really cute pair of jeans? You can tell as soon as you put them on… They're perfect and you know because suddenly there's this grin on your face… And you feel giddy & excited, and before you know it, you're striking embarrassing poses in front of the mirror that you would never, ever be caught dead doing in front of anyone else?
Anyone?
That just happened to me.
Fortunately no one caught me.
I've been casually looking for a new pair of jeans for a few weeks now. And when I say casually, I mean every single store in town. Every store I could think of that might possibly sell cute jeans. But I never really found anything I just loved… at a reasonable price. Oh, I definitely found a pair I wanted– for $98. :P
At the urging of one of my well-meaning friends, I even tried altering a pair of my old jeans. She lent me her Be-dazzler. That was a disaster.
See, I like my jeans to have a cute back pocket. Must have a cute back pocket. I have a hard time finding jeans with anything other than plain pockets. What about you? Is there a secret cute back pocket jean store?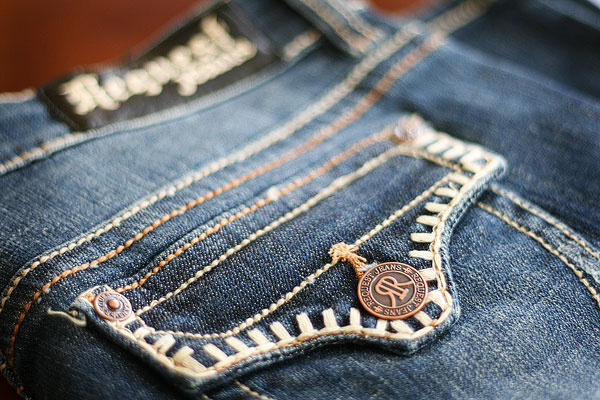 These are my new jeans. I totally dig this feminine & subtle stitched flap.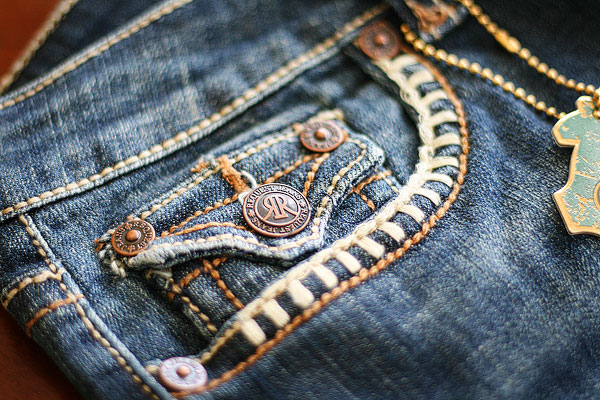 And the cute little coin pocket… Meep.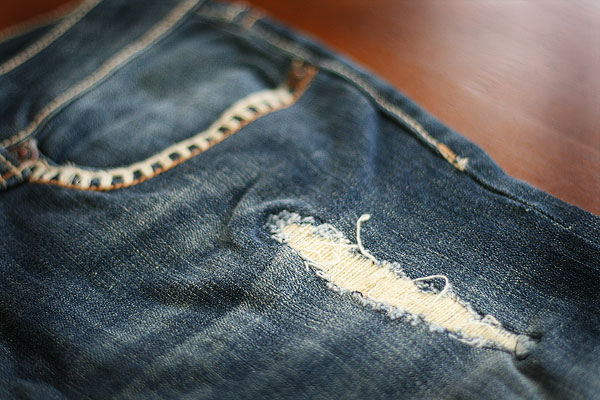 Distressing is not a requirement…  but a little subtle wear and tear here and there can be fun. :) (Most "distressed" jeans I see these days are completely destroyed and ripped to shreds. :P)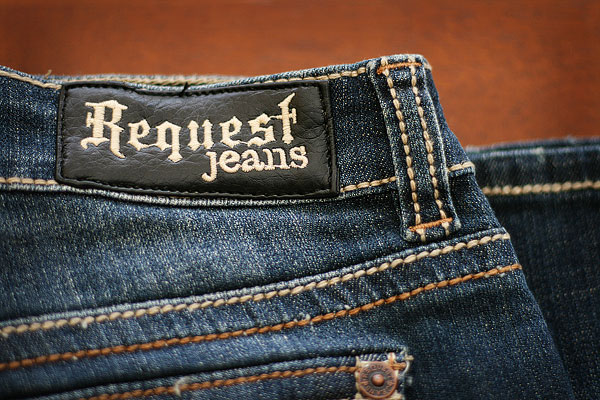 The color has to be just right… not too light, not too dark, not too blue.
These jeans are perfect. I love them. They're so soft & comfy. Oh and they fit great- the length is just right. I can't stand it when jeans drag. The inseam is 32″ and I'm 5'6. If you ever wondered.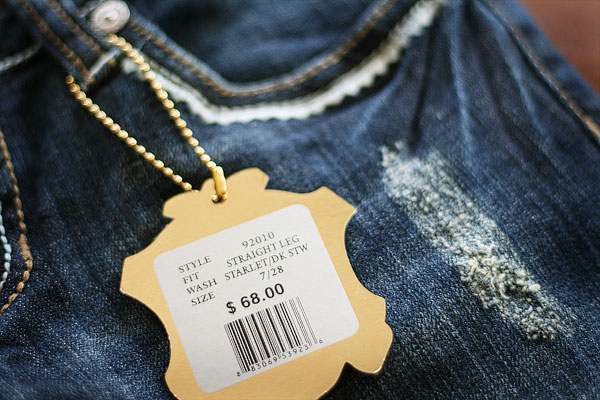 I can see why these jeans were originally almost $70 dollars. They would've been worth it, too. But, no, I did not pay that much for them. :)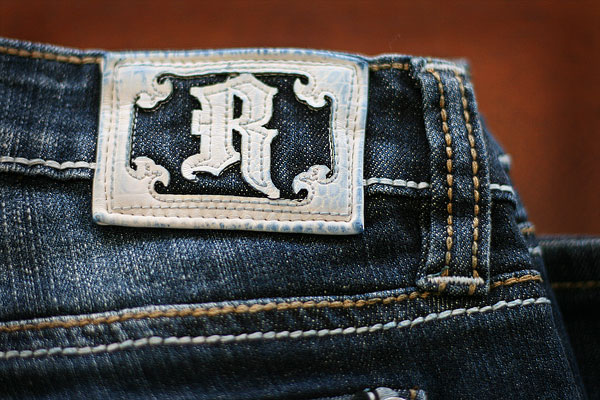 I got them from Amazon. Dot com. I know, right? I didn't even know Amazon sold jeans. I was just browsing for something completely benign, you know, something you'd *normally* buy on Amazon (like books or electronic equipment) and an ad popped up for Amazon's denim shop. Free shipping and free returns if you don't like 'em. I clicked.
They were on clearance. Almost half off. And then an additional 20% off all clearance. And I mentioned the free shipping & returns right? I went ahead and bought 2 pair. Just for good measure. Bootcut & straight leg.
Here's what I got:
My total, including everything, was less than $60. For 2 pairs of jeans. Less than $28 per pair. And I ♥ them. :D
I'd never heard of Request before, but now I will definitely keep an eye out for them.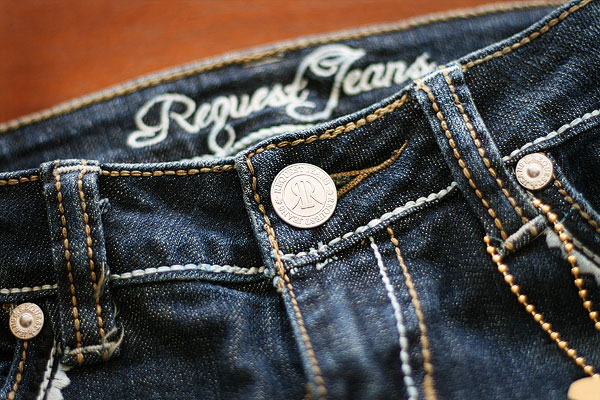 I keep obsessively checking Amazon every day to see if they've gotten more styles in. Not that I need anymore jeans now.
This could be dangerous.
***
Tell me about your favorite jeans. :) Do you like cute back pocket designs & distressing? Or are you a plain pockets and clean, crisp denim kinda gal? Did you buy them from someplace weird… like me? Or somewhere completely safe and regular.. Like a normal sane person? :) Where's you're favorite place to shop for jeans?? :)
XOXO