We love celebrating Christmas with our dogs! And they love it too! Check out all the new presents that Miley and Howie can't get enough of!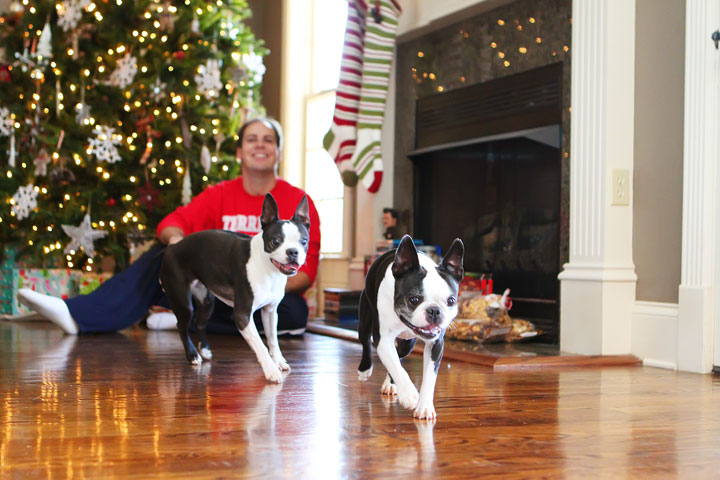 Christmas With Our Boston Terriers
It's Christmas morning for Miley and Howie! :)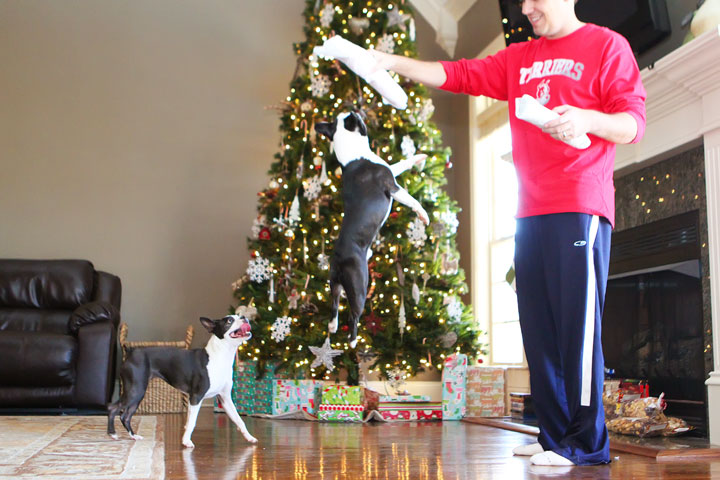 They're jumping for joy!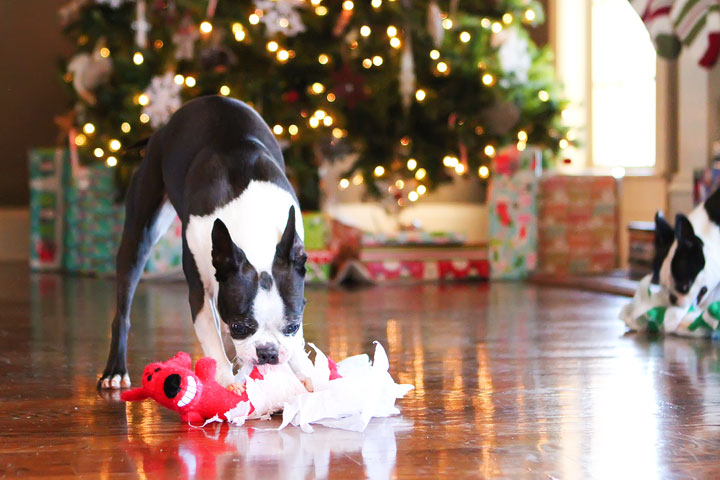 They know what Christmas is… and they're always so excited to unwrap presents!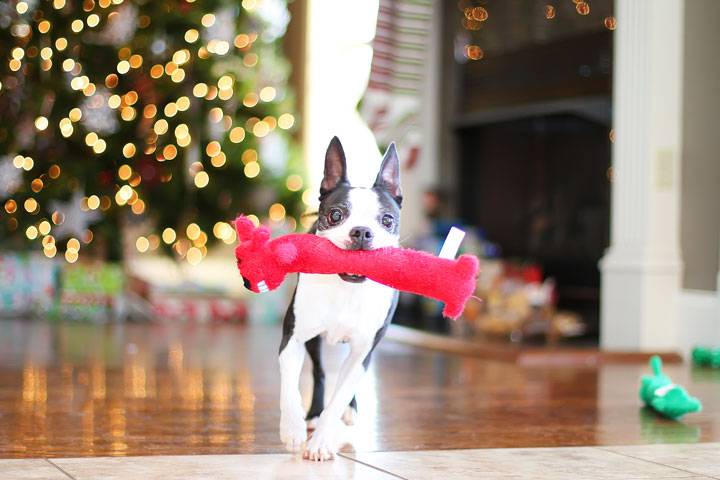 "Look what I got!!"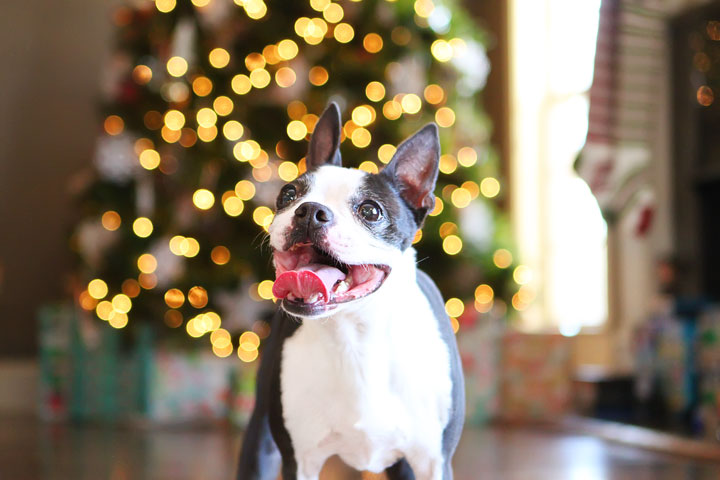 "Throw it for me!"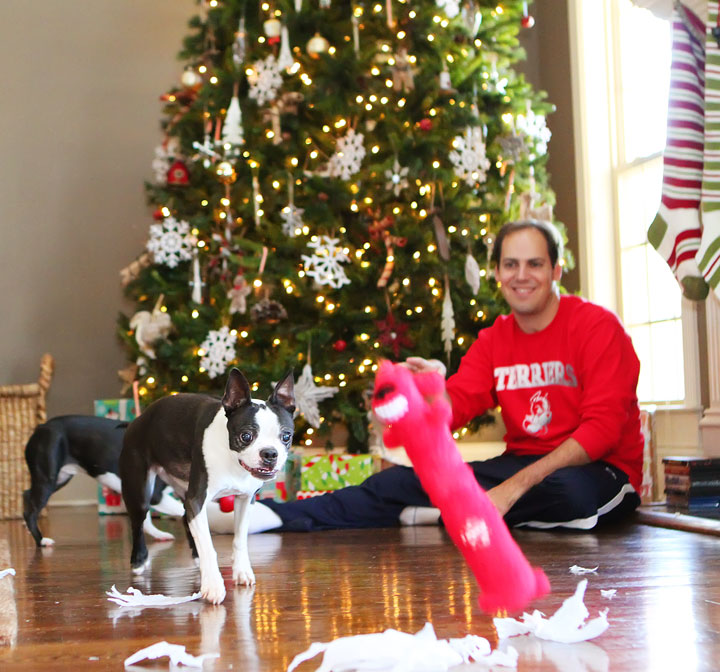 Miley loves chasing her Loofa Dog :)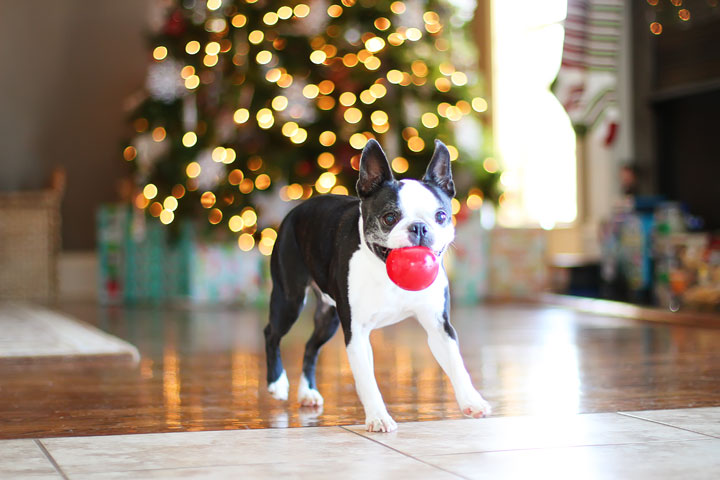 Howie got a ball!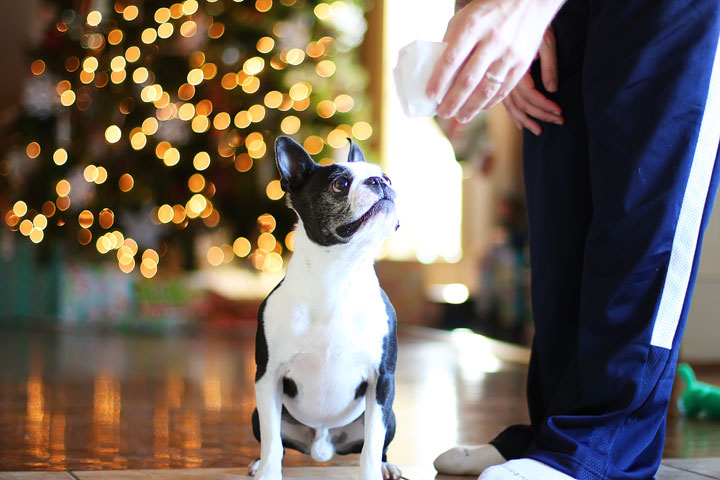 Now it's time for their big present — that special one that they have to wait 'til the verrrrry end to open.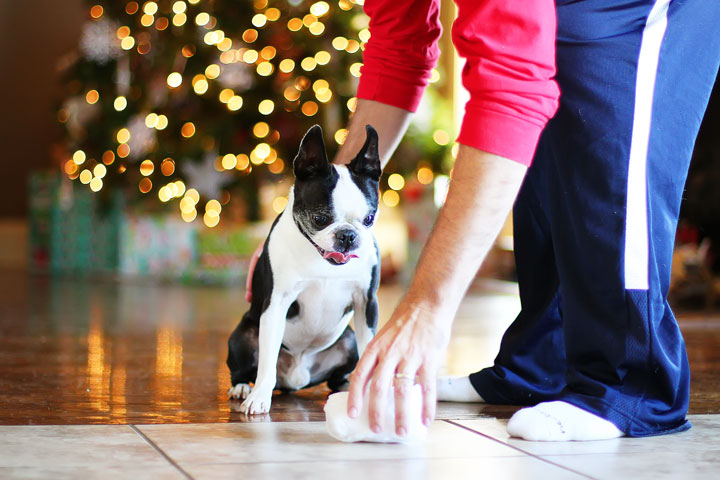 Howie's so excited, he can hardly wait!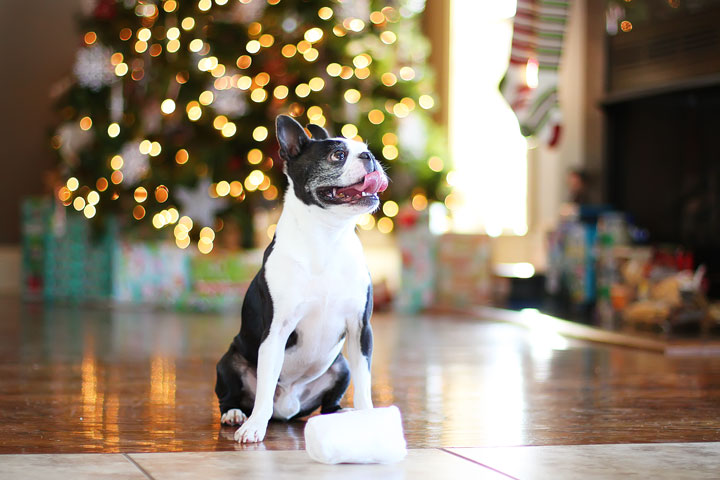 "Can I open it now??!"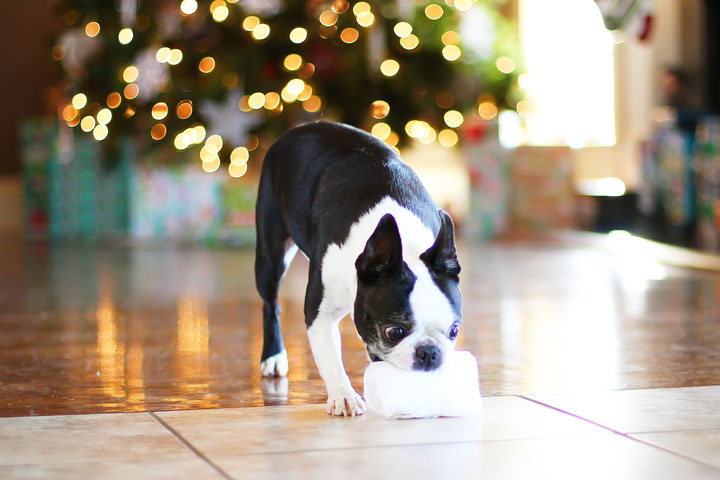 Look at those crazy eyes when we give him the "okay" command! :)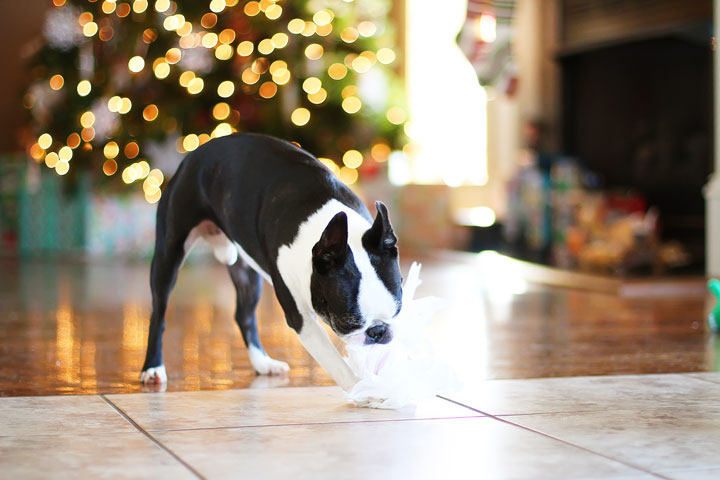 He rips right into it.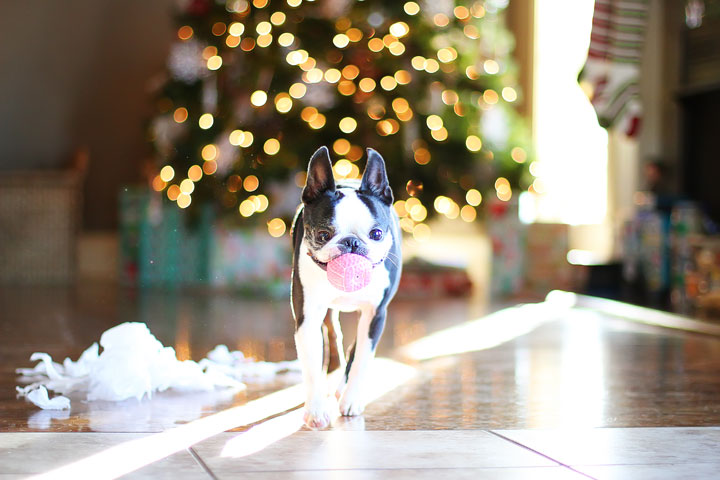 It's his favorite squeaky squeaker ball!!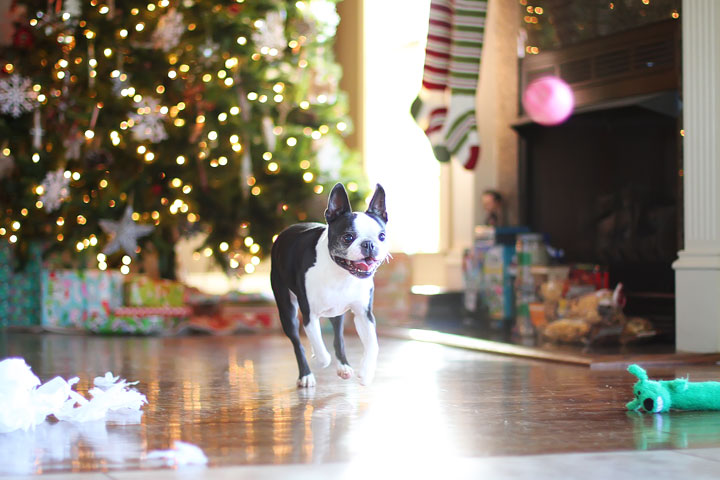 "I run go get it!"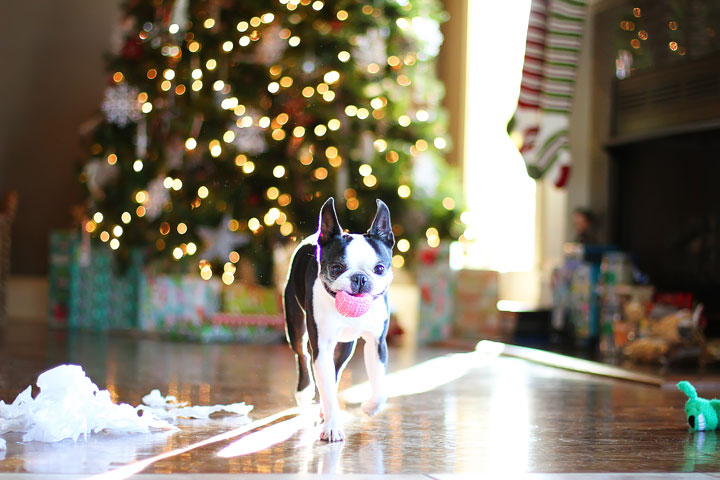 "I love my squeaker! Squeak squeak squeak!!!"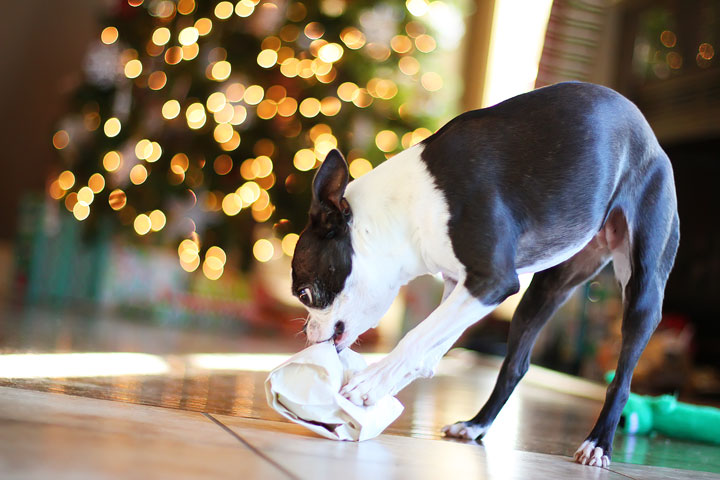 It's time for Miley's big present!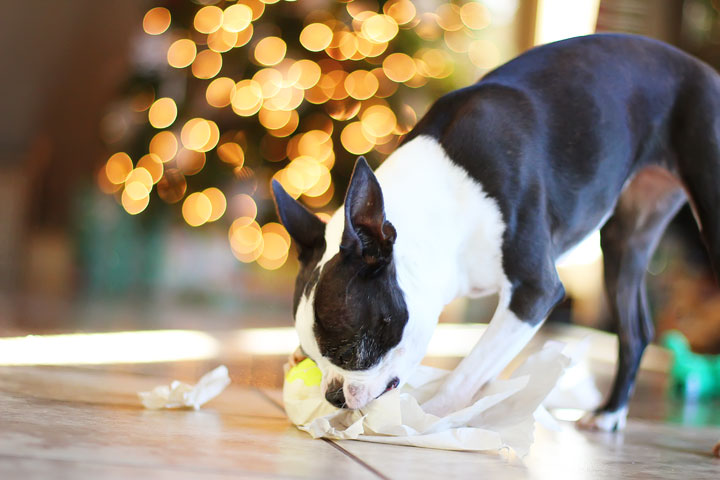 "Oh yah!! I know what this is!!"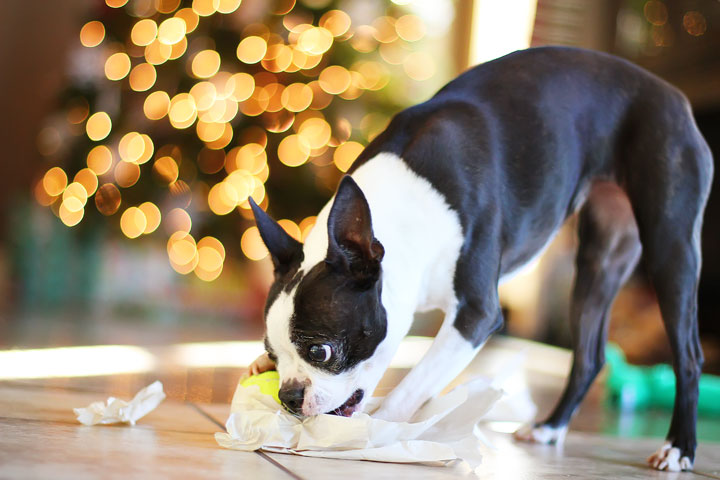 Squeaker tennis balls!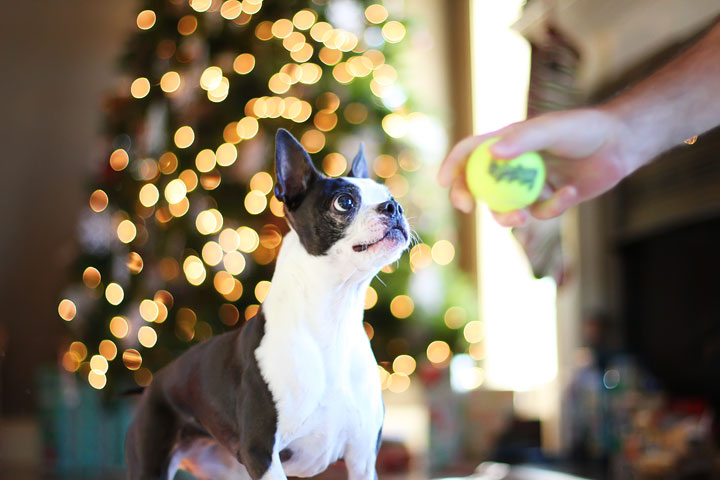 "Throw it for me!"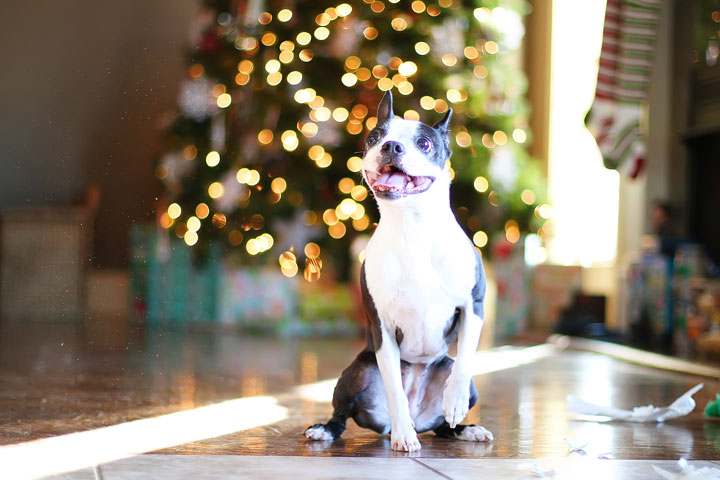 "Throw it, throw it!"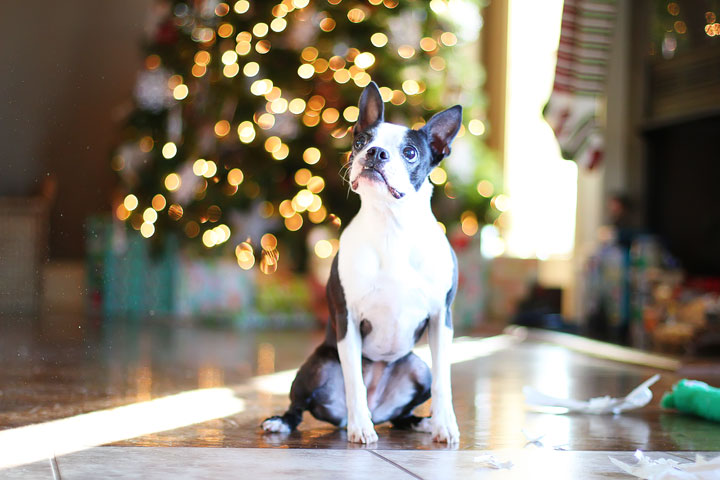 "Why you not frowing it?"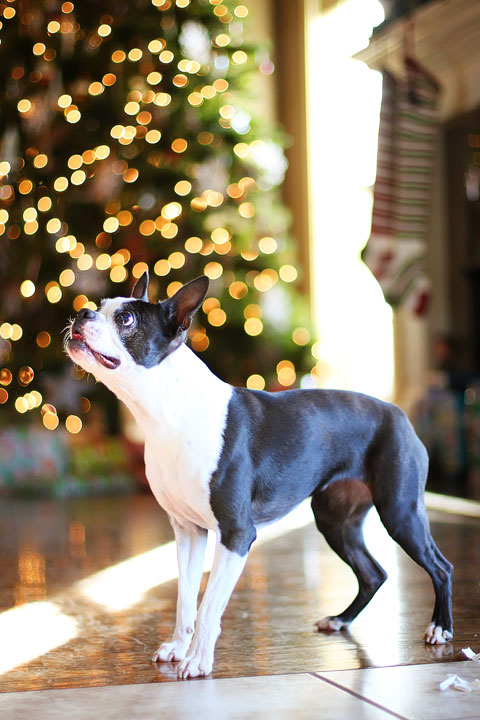 "I'm ready! Let's go!"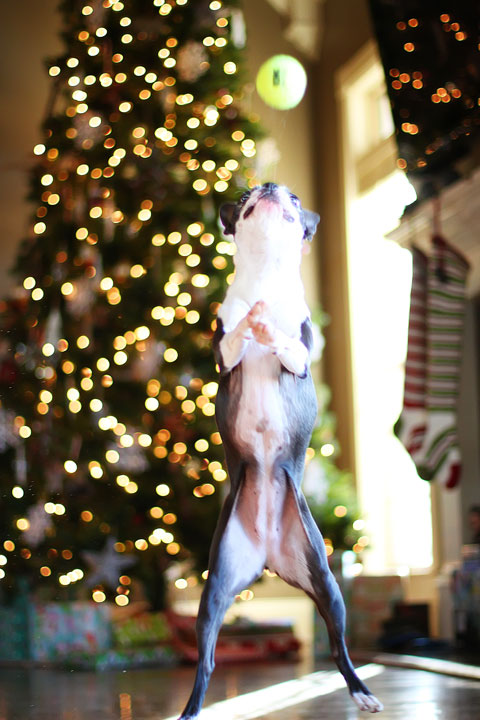 "I got it!"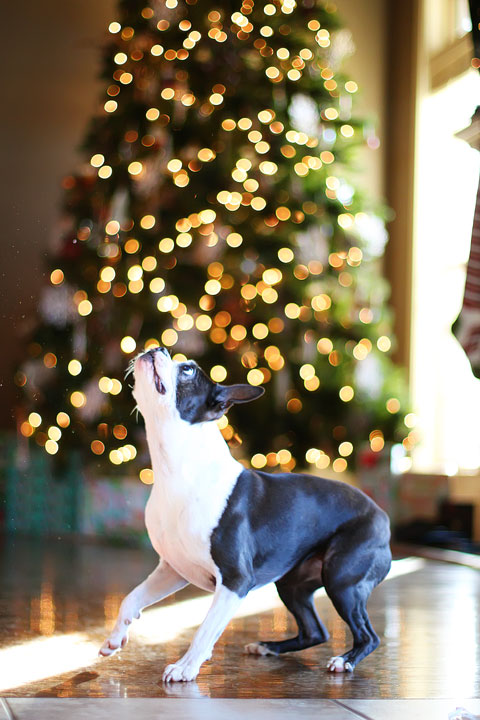 "Do it again!"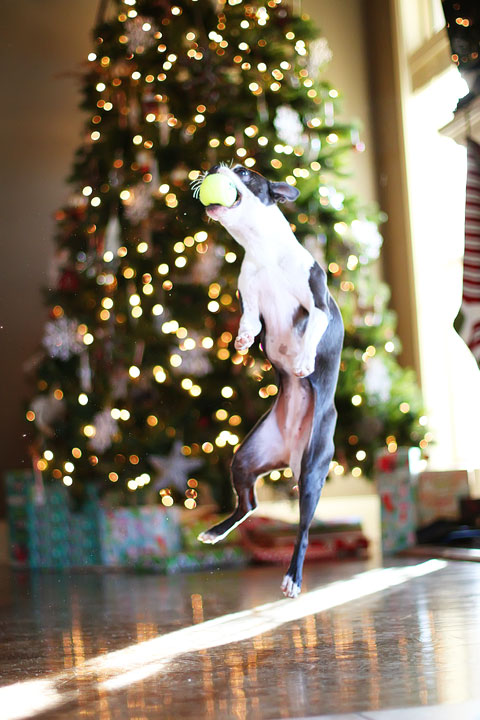 Wheee!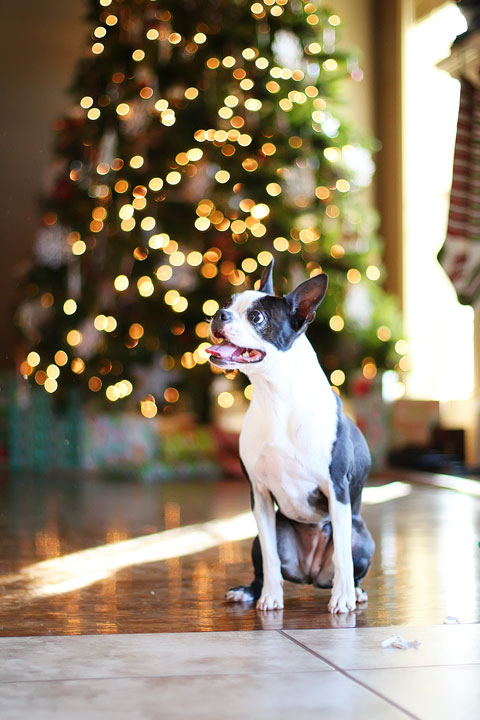 "Do it again!"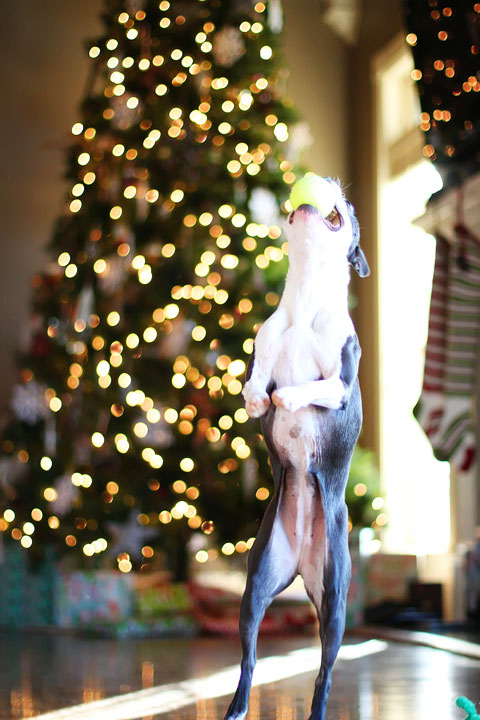 Snarf!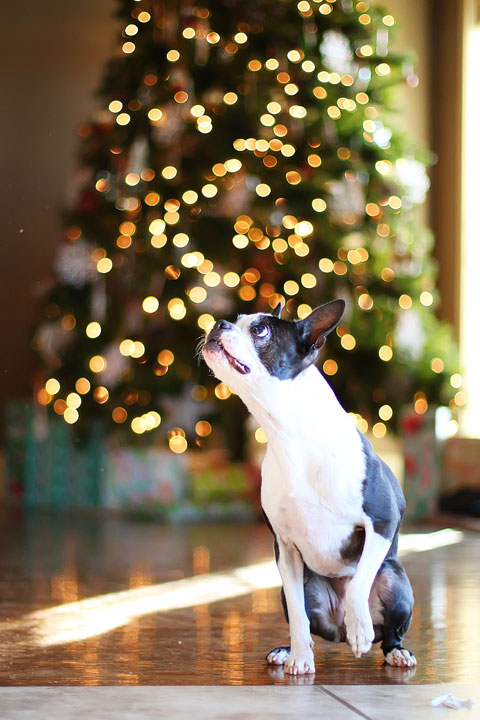 "One more time!"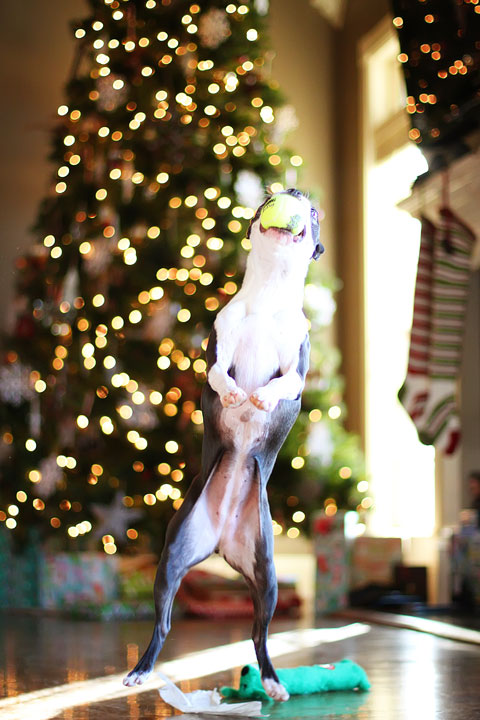 Nabbed it!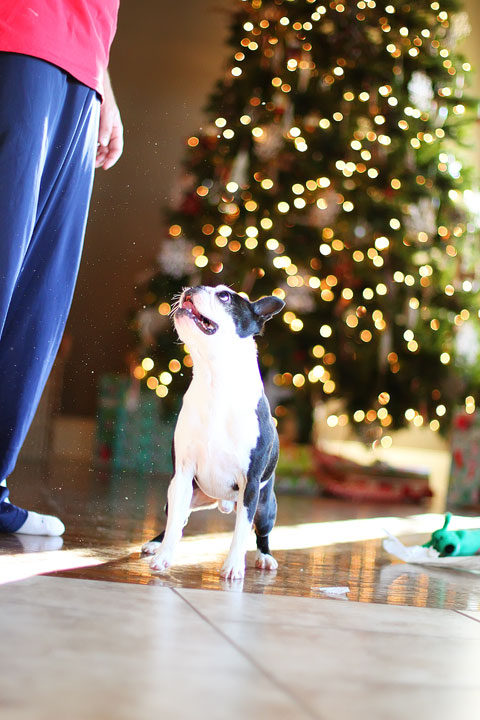 "It's my turn!"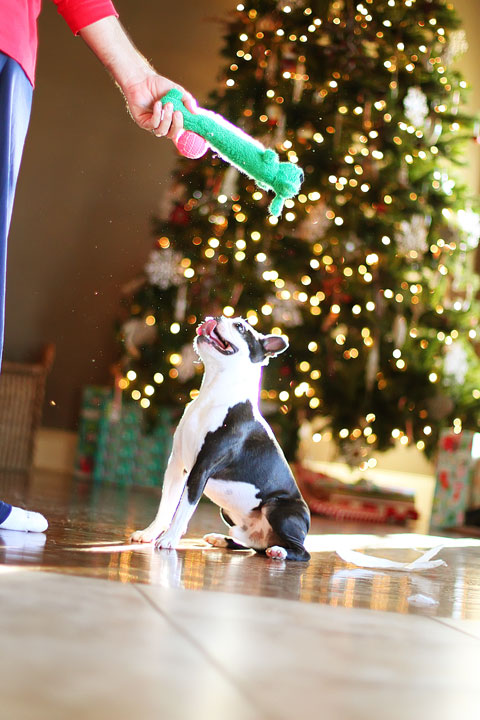 Ready, Howie?? :)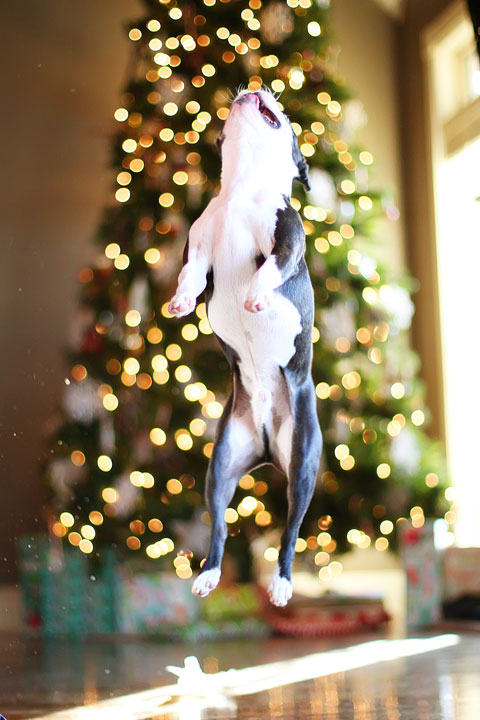 Boing!!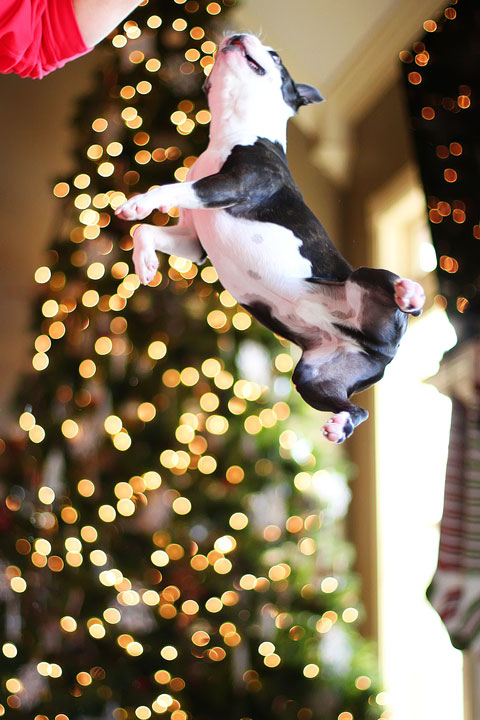 Spring!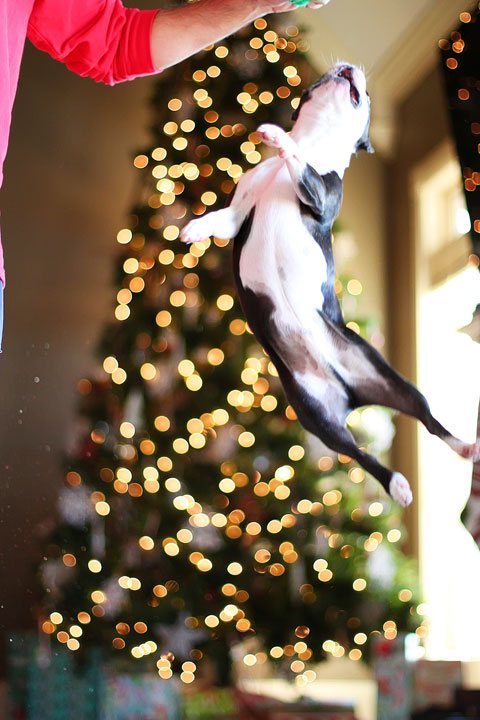 "Give them to meeee!!"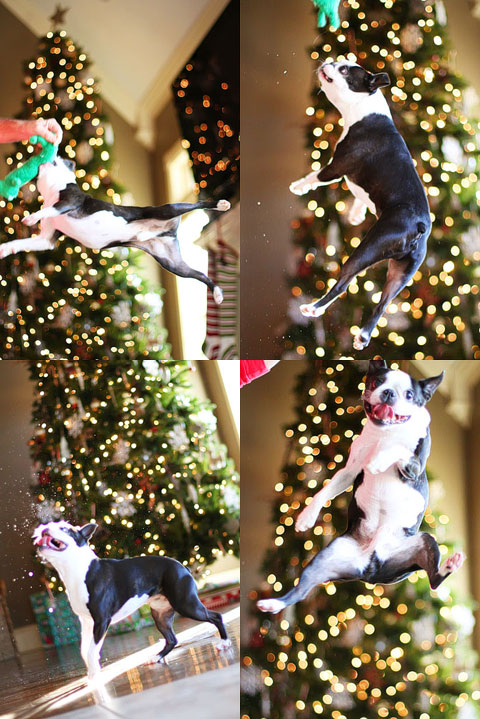 Bounce, bounce, bounce! We had two little whirling dervishes in house on Christmas!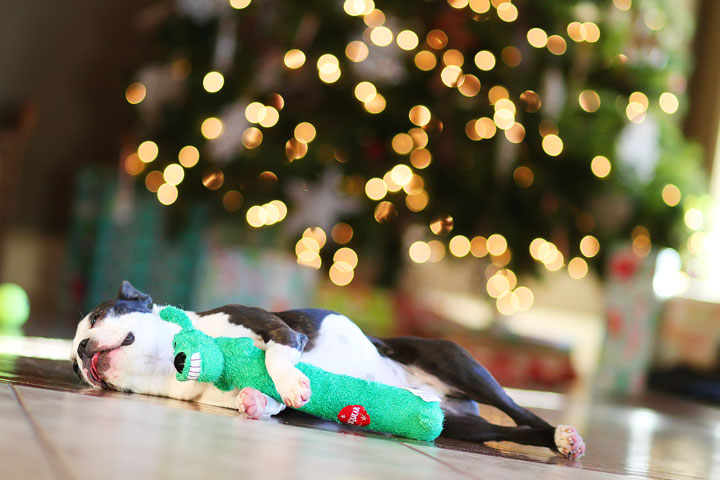 Christmas morning aftermath.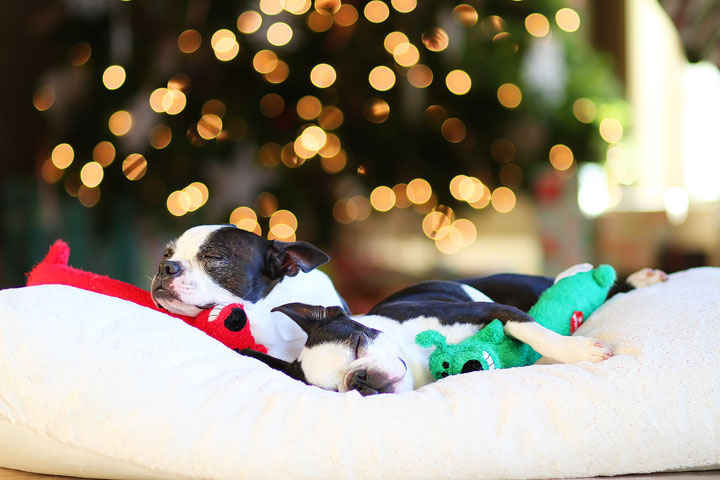 Dreaming of sugarplums :)
Hope your Christmas was filled with joy :)
Love,
Miley and Howie
xoxo