Our pups had a great time playing in the snow today! Check out how excited they were to play fetch in the white and fluffy winter wonderland!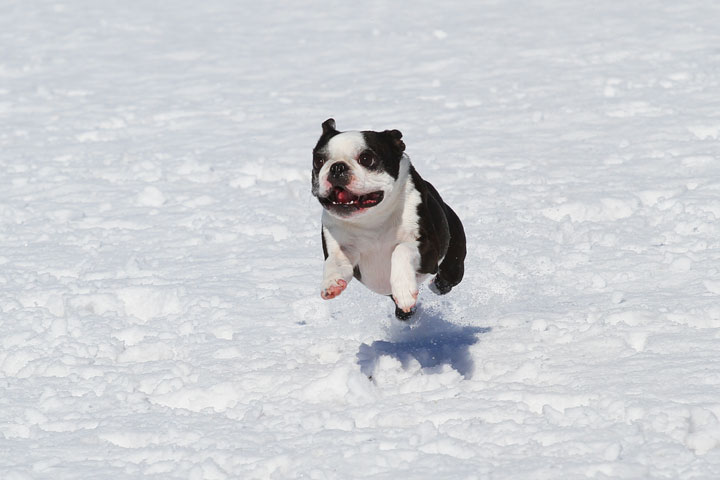 Playing in The Snow With Our Dogs
*New feature on Kevin & Amanda! Use the left and right arrow keys on your keyboard to easily scroll between photos.
Miley and Howie got a snow day too! :)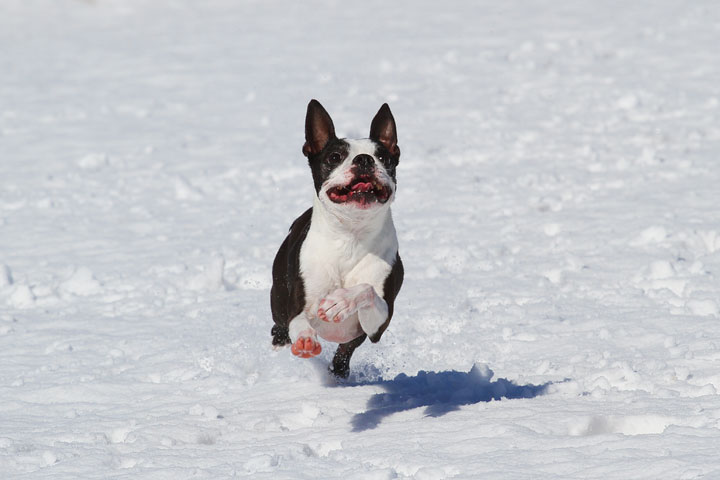 They were so excited to go outside and play!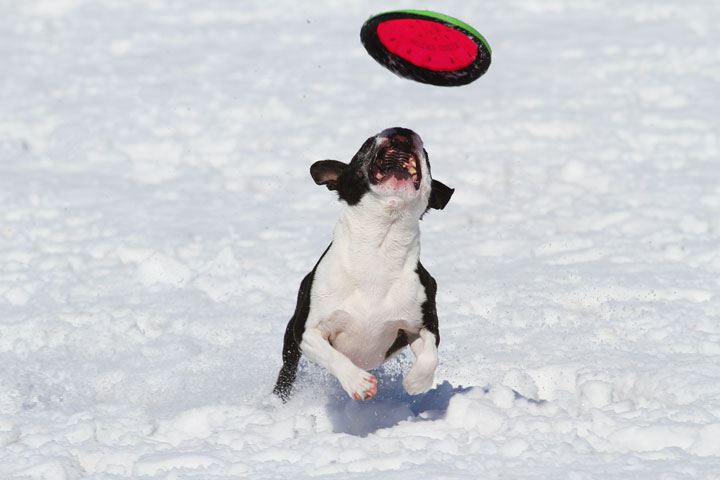 Howie totally attacked his frisbee!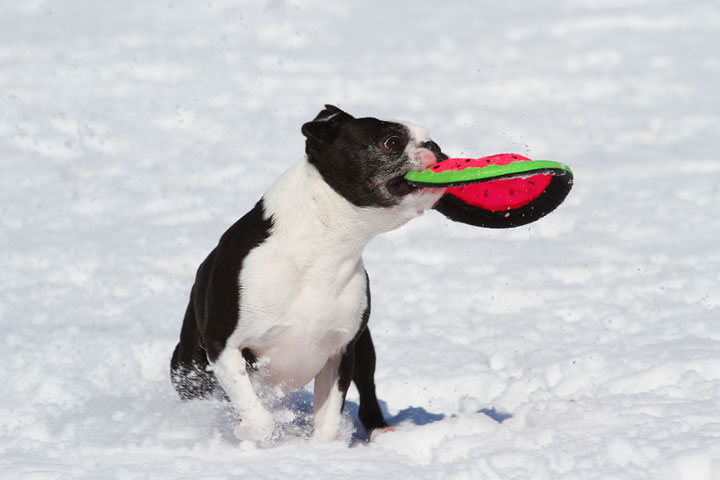 He is getting so good at catching it now!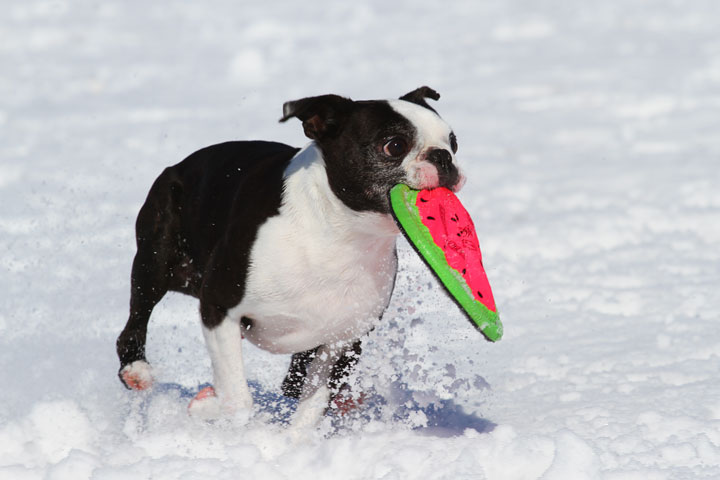 This summer they're going to master catching it while jumping off the diving board!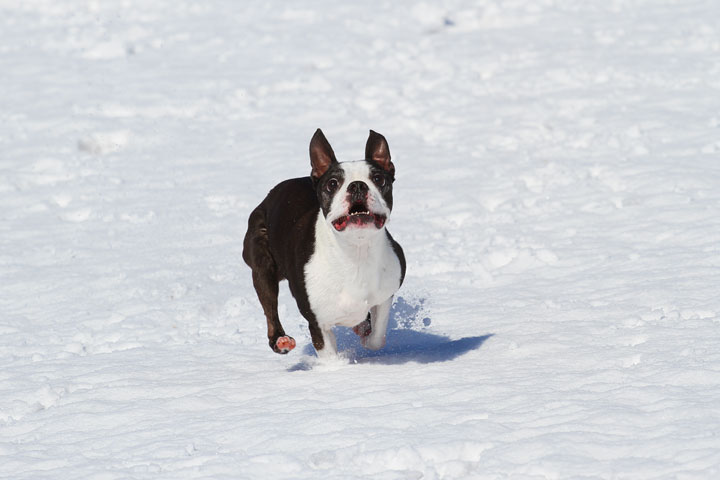 Look at Miley's focus!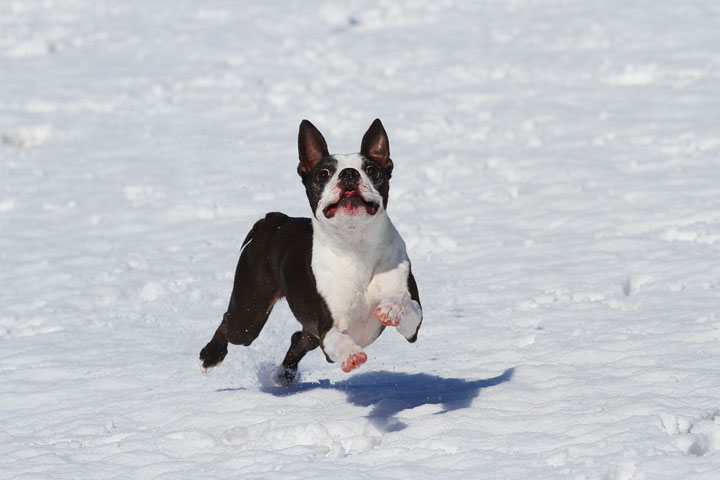 She sees it!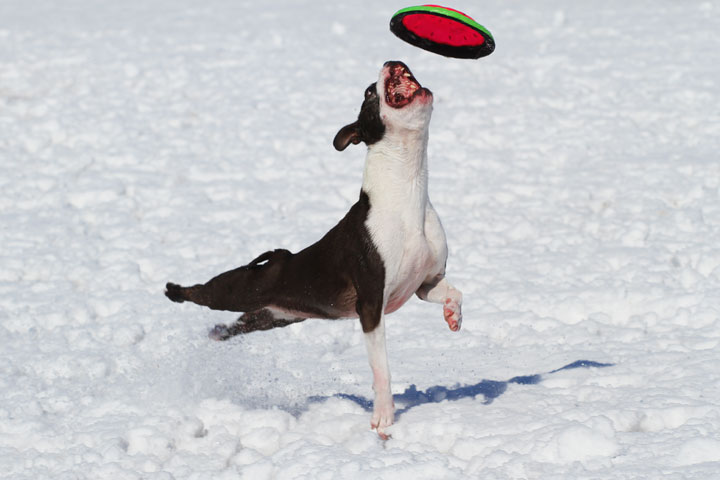 And Miley goes for the catch!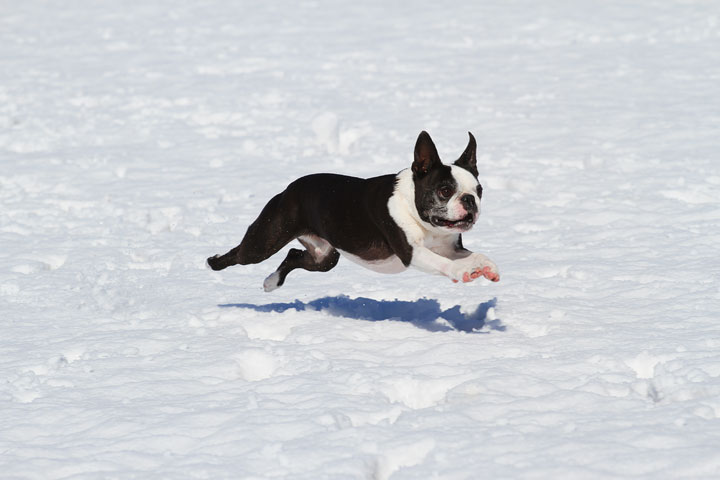 Howie leaps and bounds through the snow.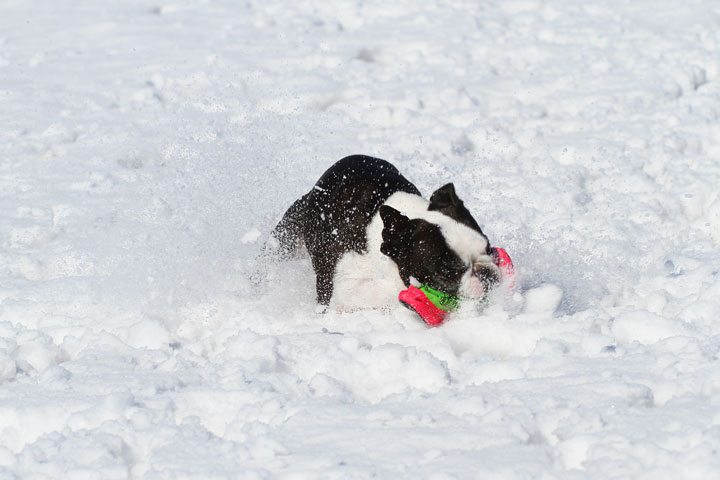 And makes a diving catch!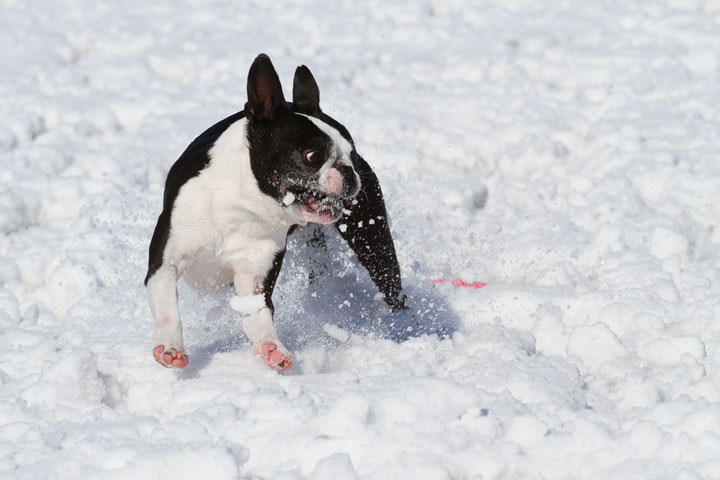 And immediately spits it right back out.
Oh my WORD that is cold! Why didn't anyone tell me that was cold??!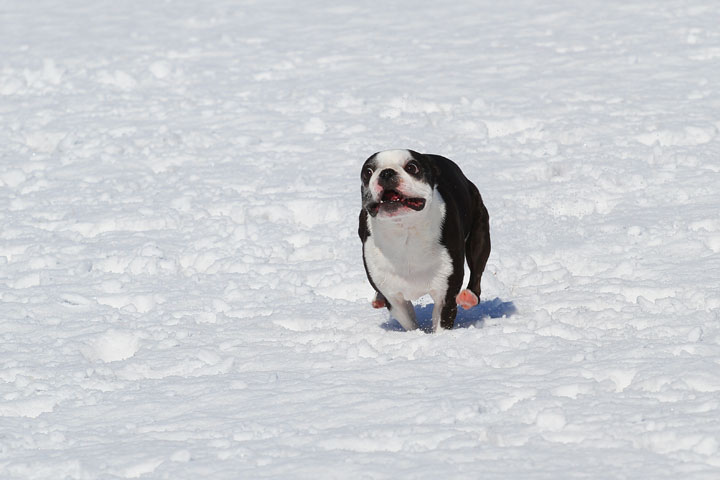 Wheeheee, brain freeze!! I'm so crazy now!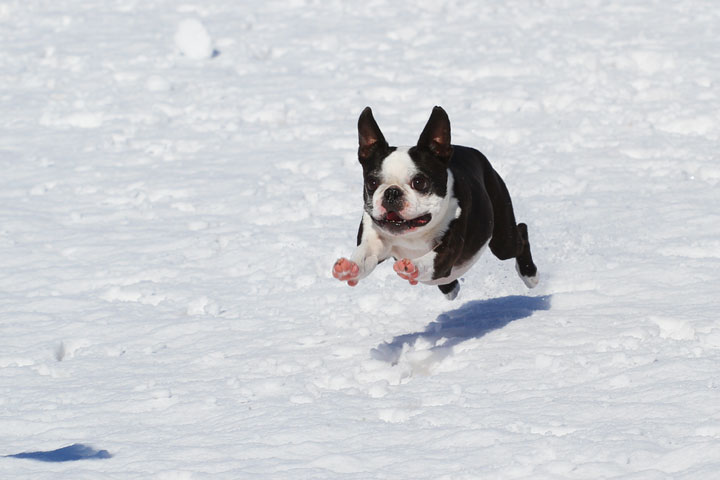 Howie's ready to go for it again!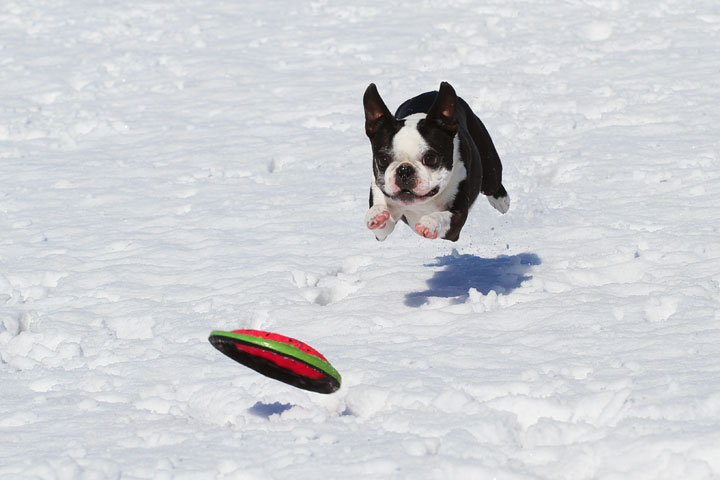 He spots it!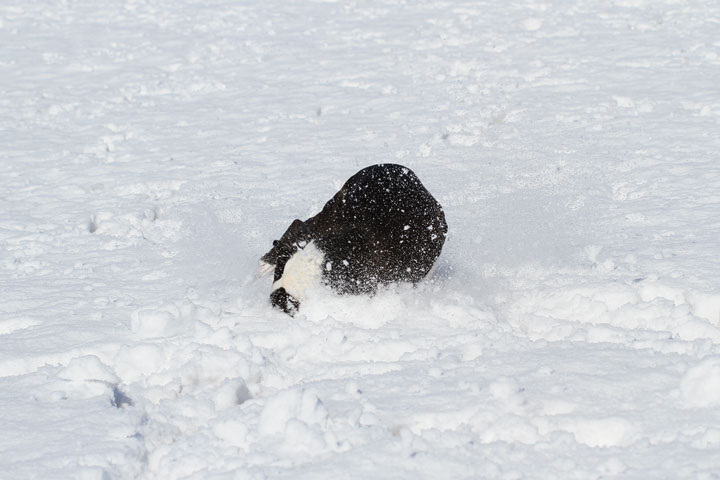 He dives!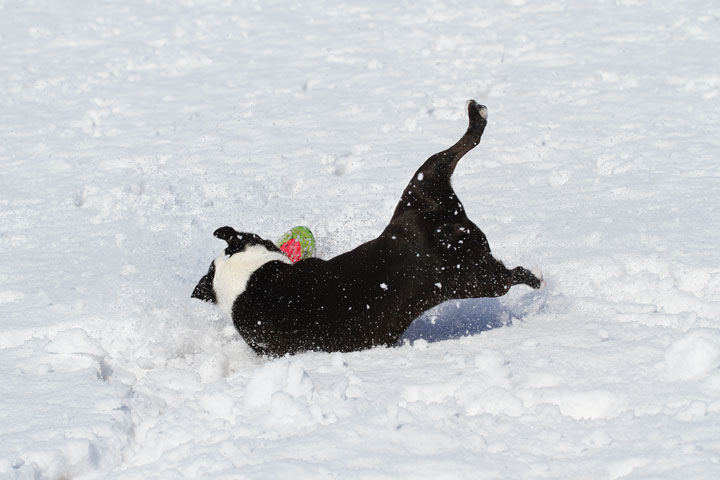 And ohhhhhhhhhhh, Howie takes a tumble!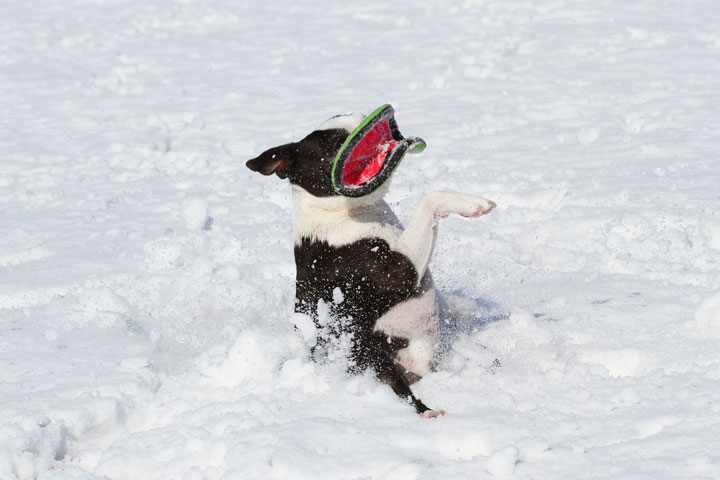 He does a complete somersault!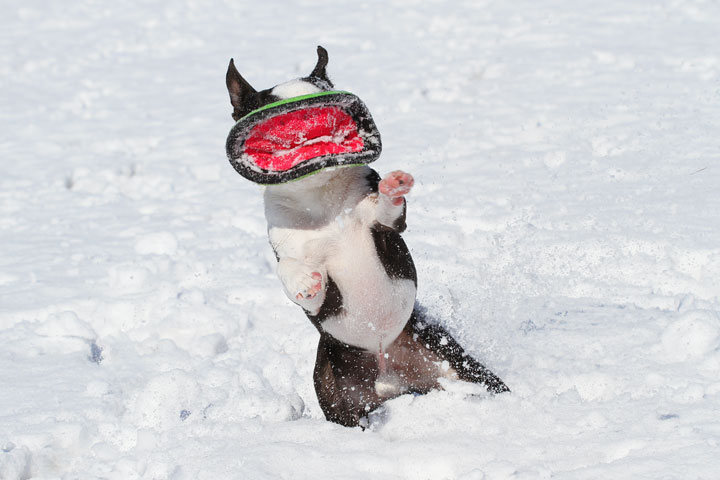 And he manages to land right back on his feet.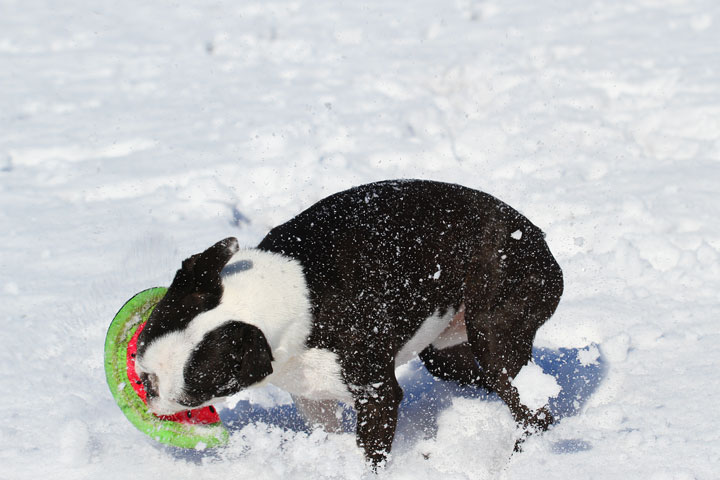 And he comes up with the frisbee!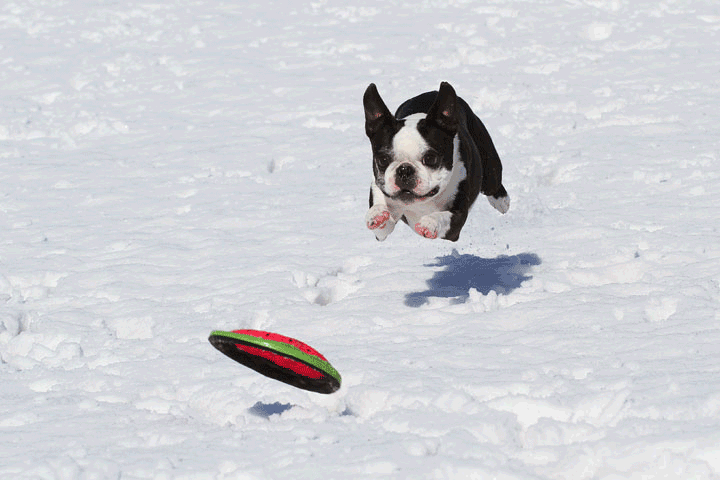 Here's the Slo-Mo Replay.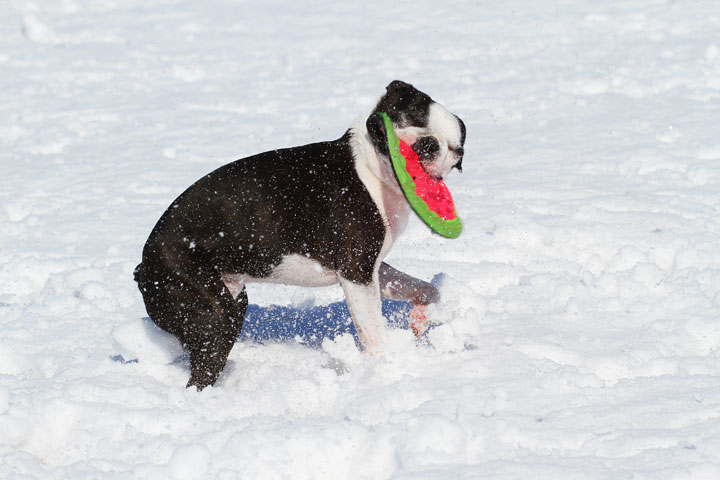 Good catch, Howie!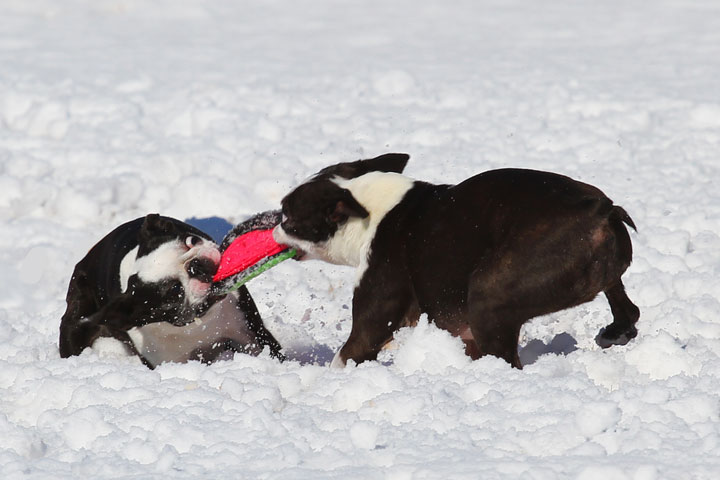 But Miley comes over to steal his glory!!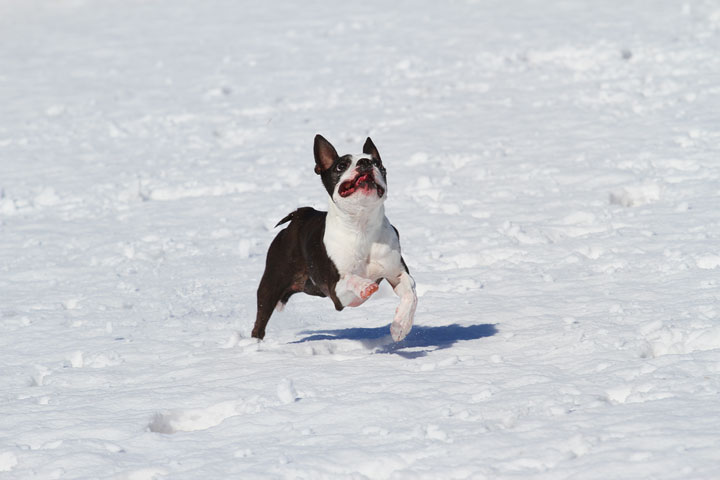 Here you go Miley, here's yours!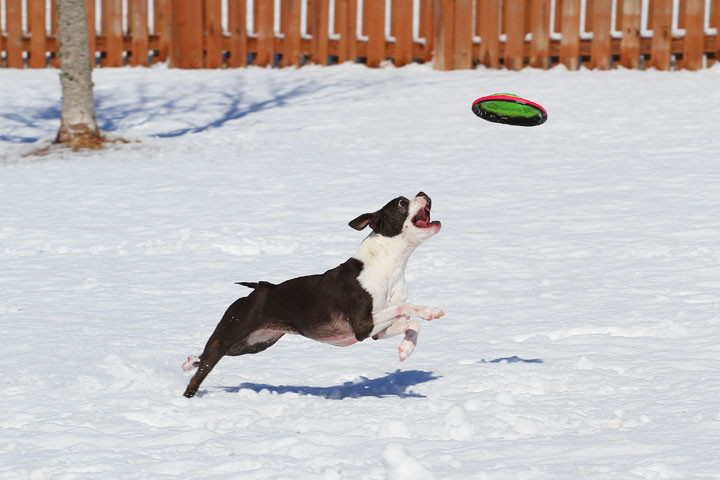 Yay! My own frisbee!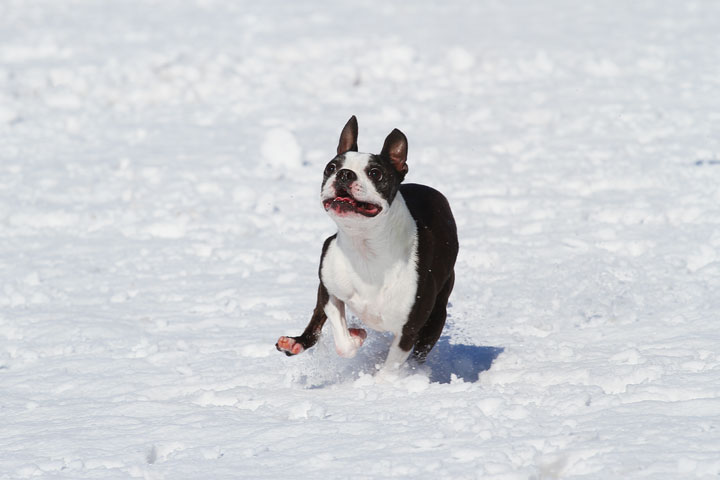 Nothing could make me happier.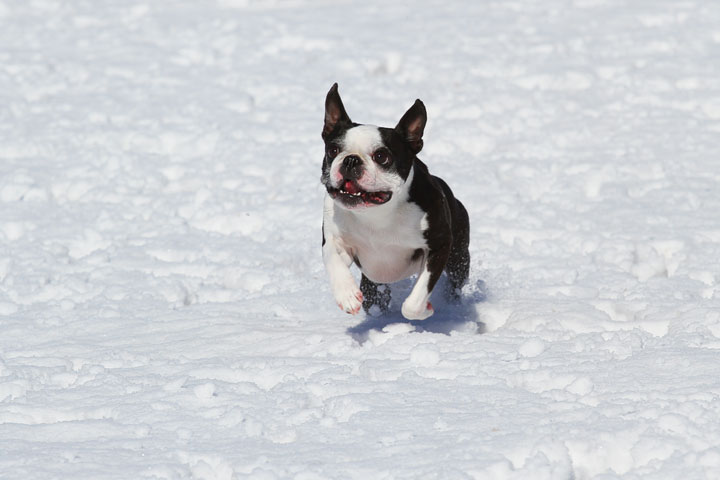 Howie loves playing in the snow!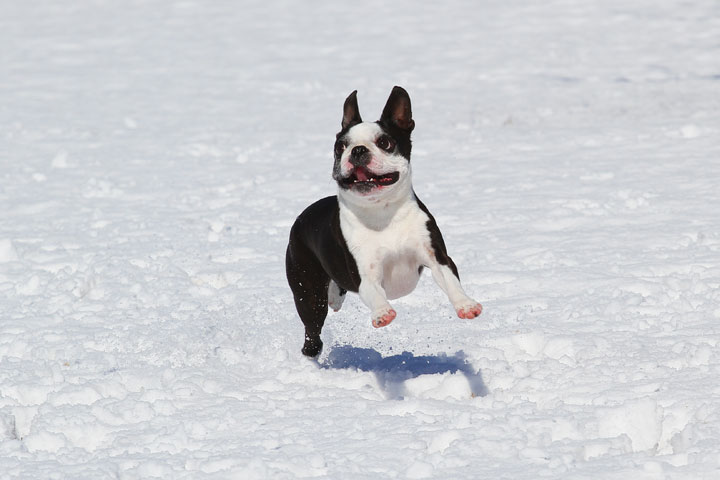 Uh oh! His frisbee took a turn!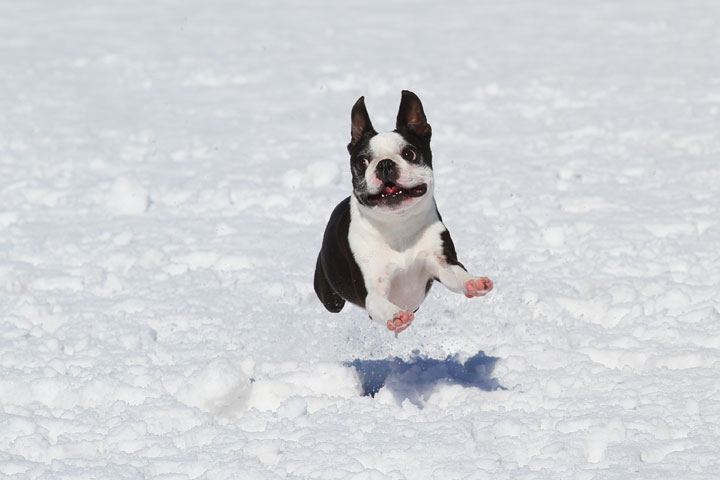 He tries to turn mid-air!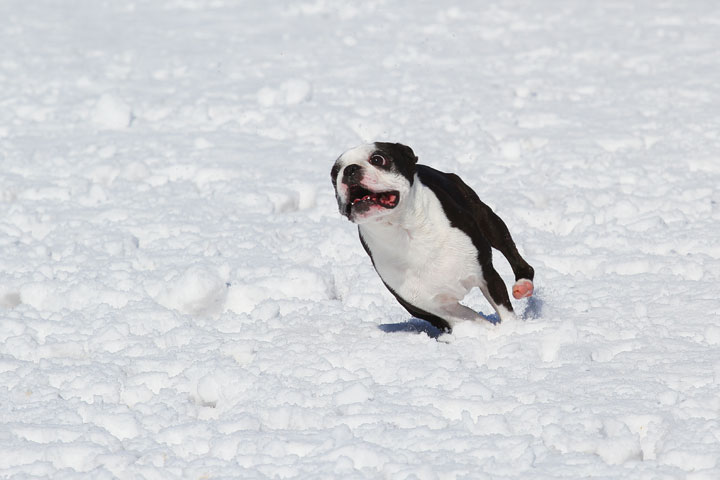 As soon as he lands, he swerves to the right!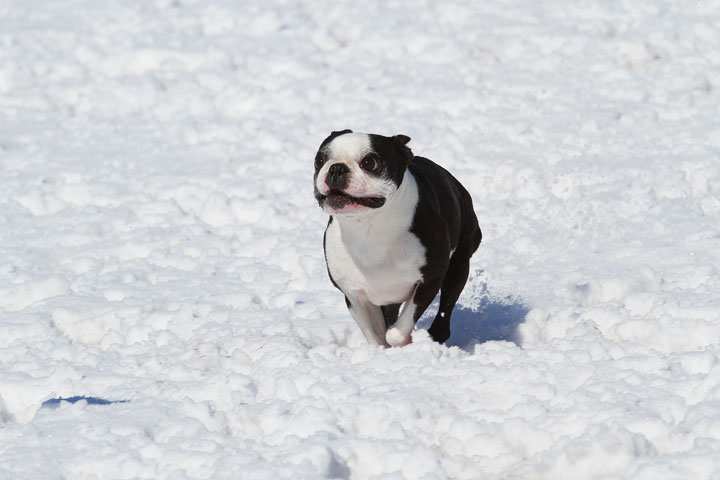 Uh oh. Looks like Miley already got there, Howie.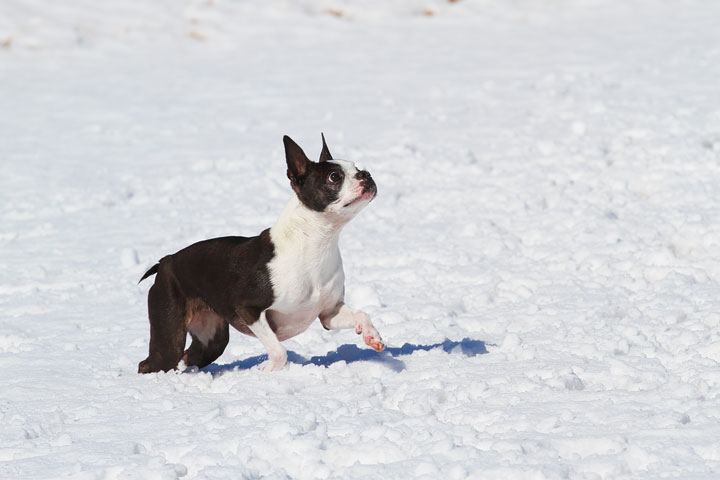 She waiting for it.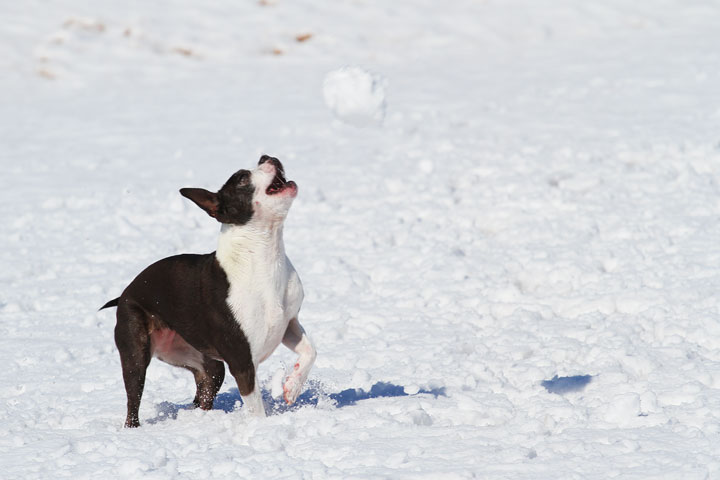 It's coming right at her!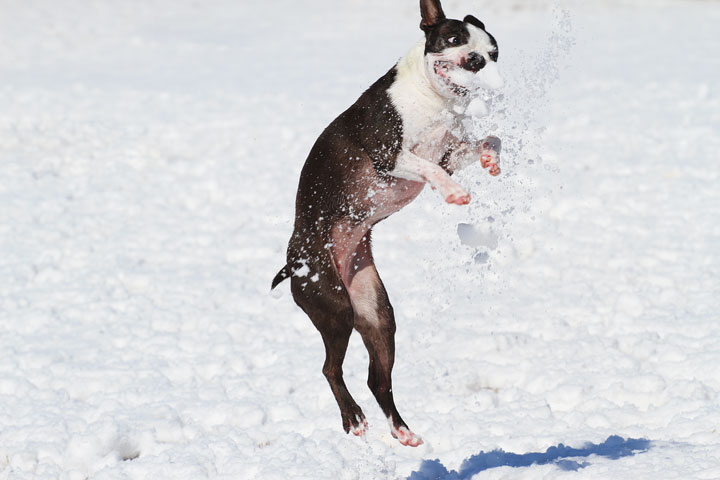 CHOMP!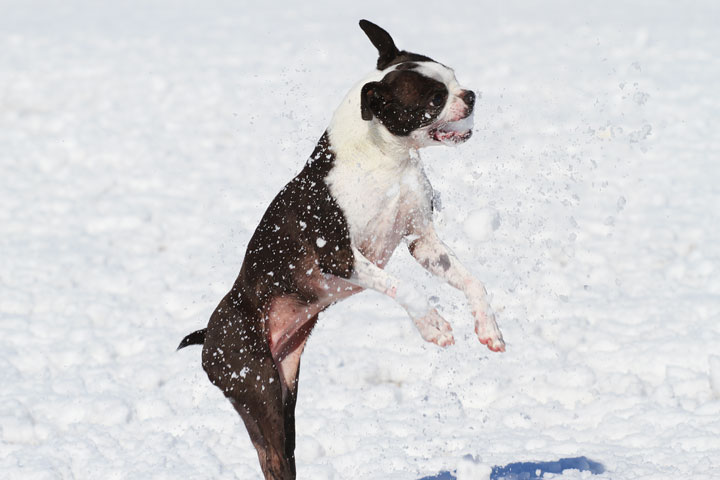 Oh, but what is this??!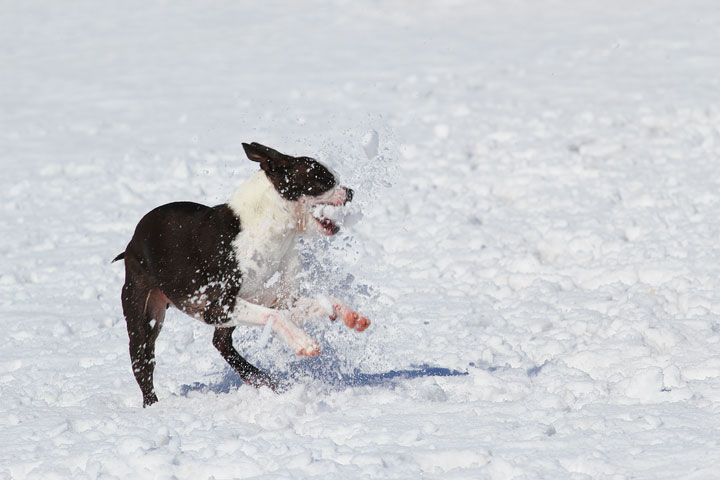 THAT IS NOT A FRISBEE!!!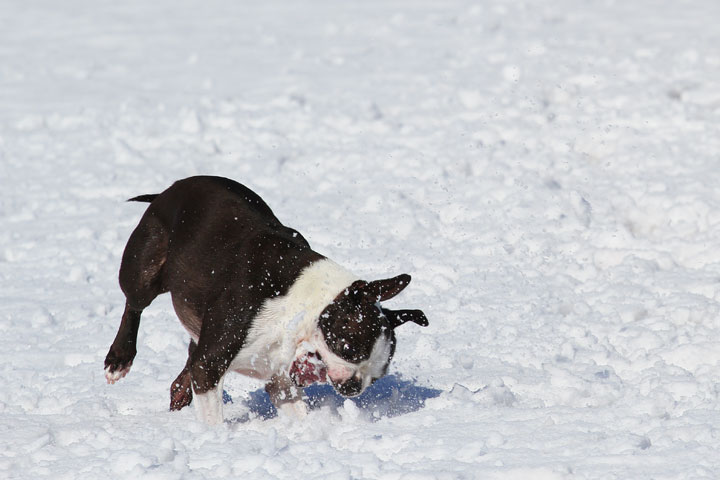 Get it out, get it out!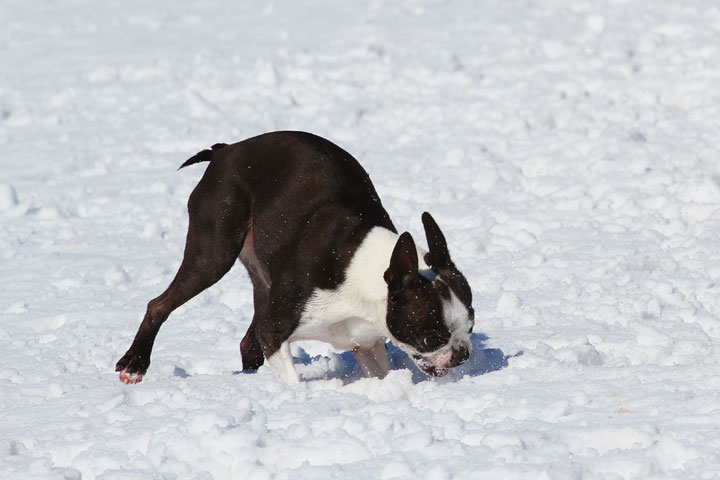 Blech! I'll pee in your shoes for that.
Happy Snow Day! ;)
Love,
Miley and Howie