We had an amazing time at the beach on our vacation a couple weeks ago! Miley and Howie had a blast playing around on the best pet-friendly beach in Florida! Check out some of the highlights!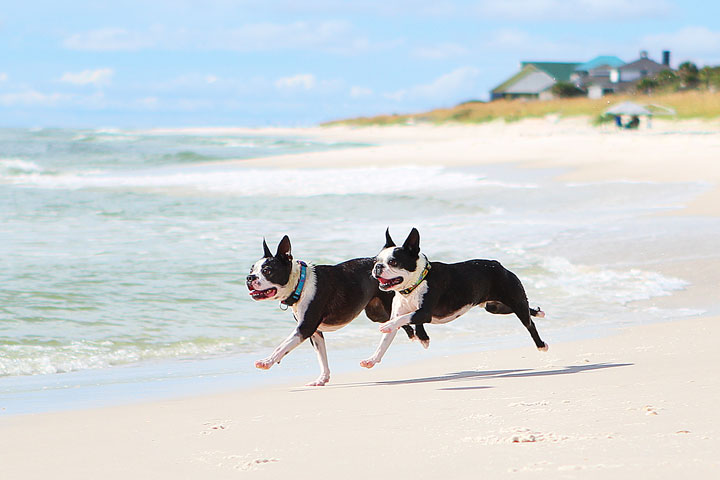 Dogs on The Beach
Miley and Howie had so much fun at the beach!! They swam with the waves, ran in the sand, chased their frisbee and napped in the sun.  They haven't stopped talking about it since. ;) Grab a drink and sit back — Today's post is a photo report on what Miley and Howie did on their summer vacation. :)
(A few weeks ago we went to Cape San Blas for Kevin's birthday. If you missed them, here's our posts about where we stayed and the pet-friendly beach. The sunsets and seashells were amazing in Cape San Blas!)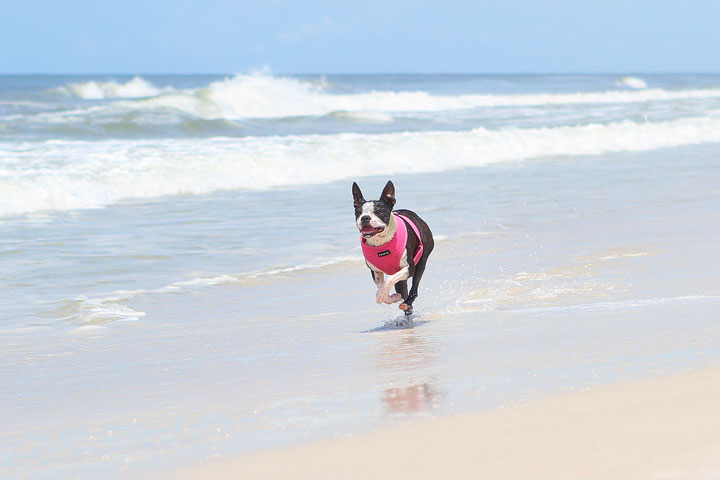 They loved running through the water with the sand in their toes!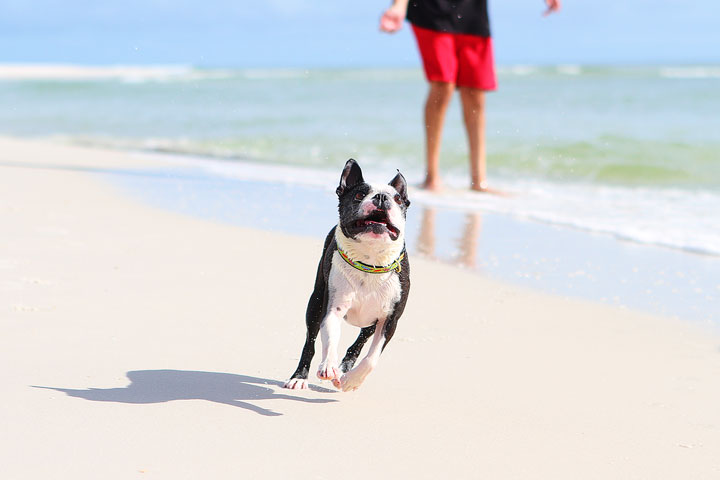 They chased sea gulls and sand crabs.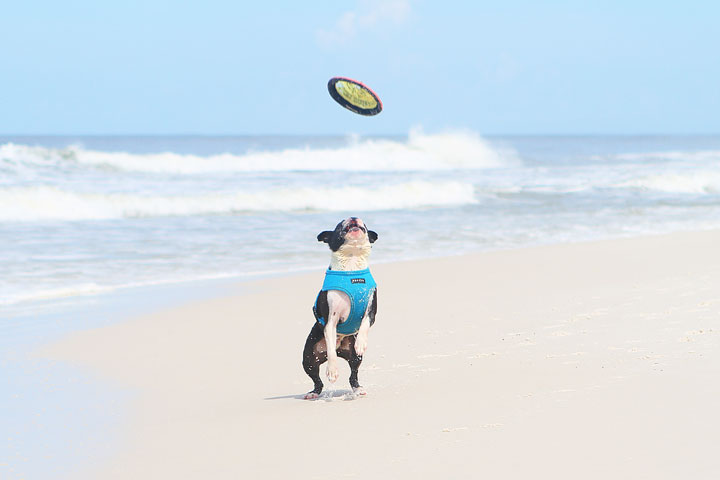 And of course they chased their frisbee!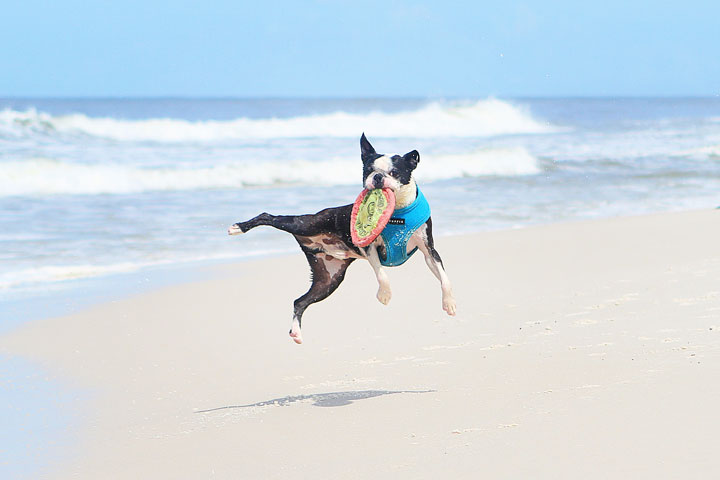 Beach frisbee is the best!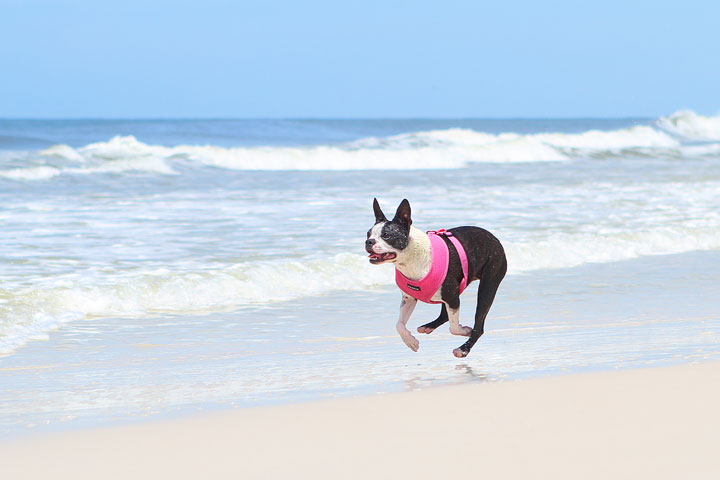 Miley's favorite part of the day was our morning walks on the beach. We'd say hello to the fishermen and watch for dolphins.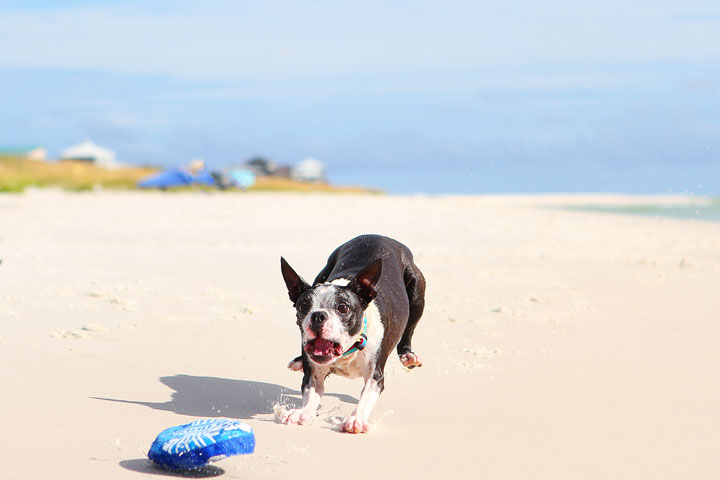 And of course she chased her frisbee too. ;)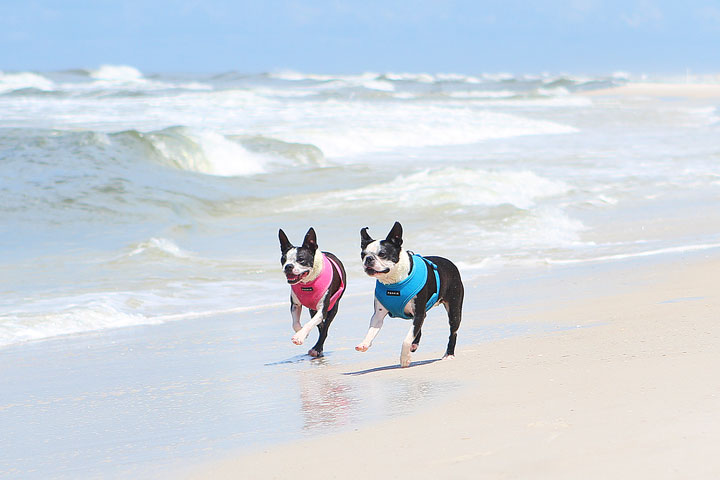 They were not afraid of the waves at all!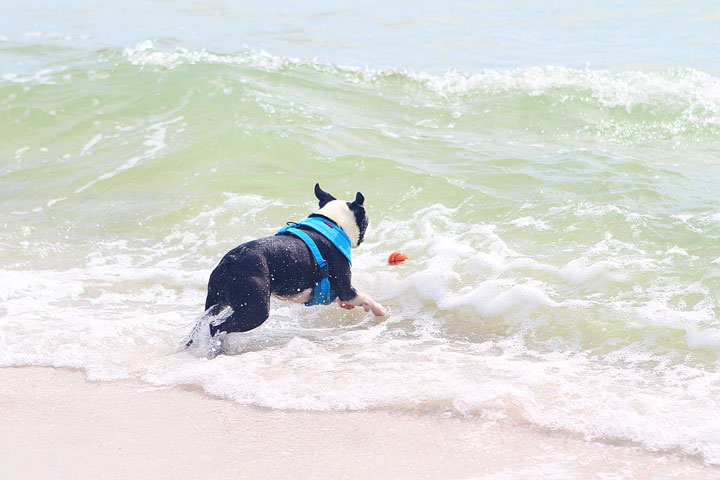 They would dive right in.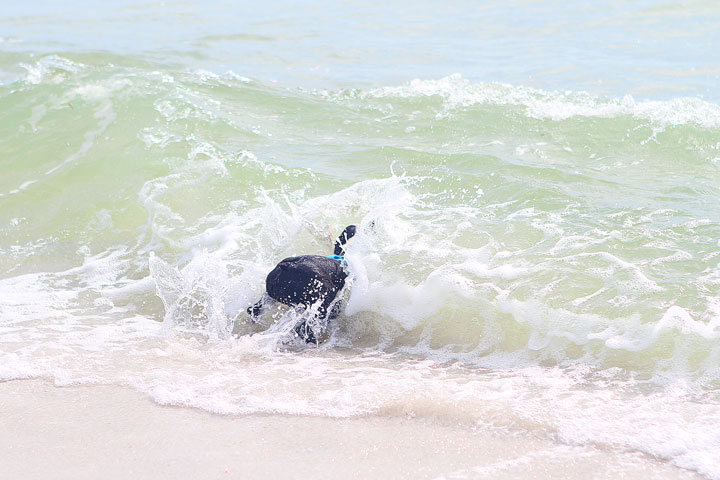 Splash!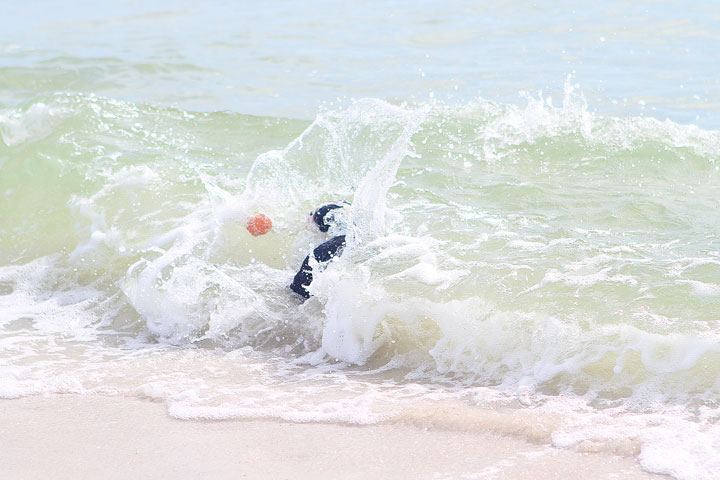 This wave is no match for Howie!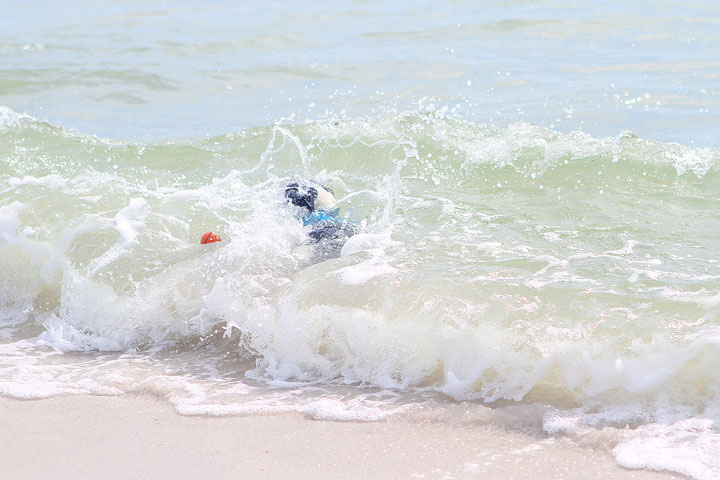 Howie was the official Mini Basketball Beach Search and Rescue Team. He'd save that basketball every time!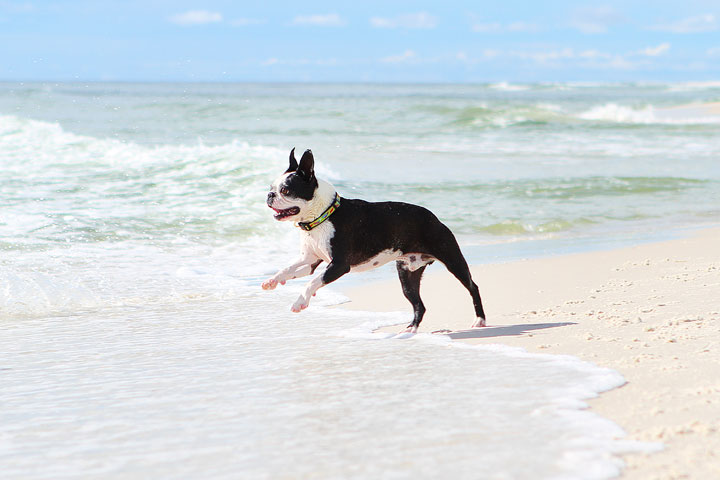 And always go back for more. ;)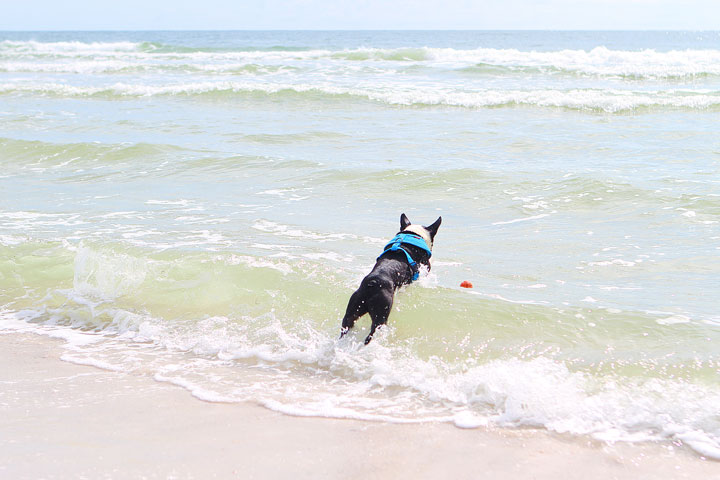 By the end of the week, he learned to jump over the waves, instead of body slamming them head first.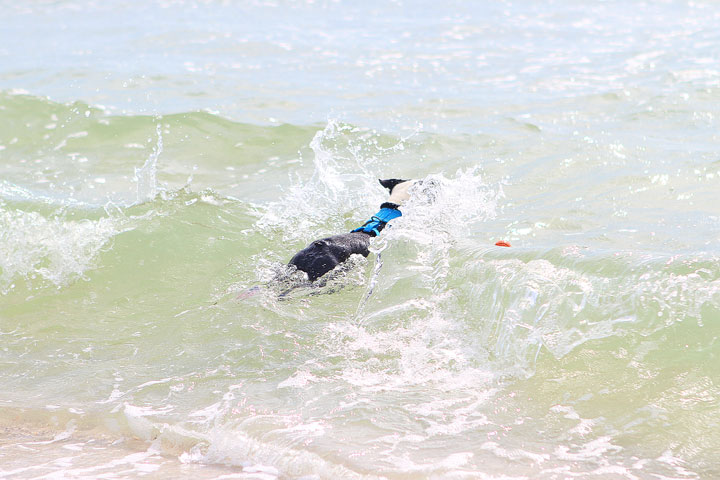 He still made a huge splash!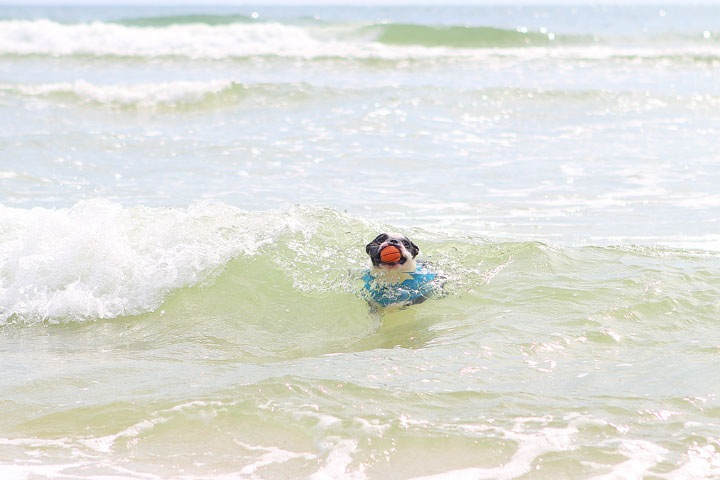 Then he'd effortlessly ride the waves back in.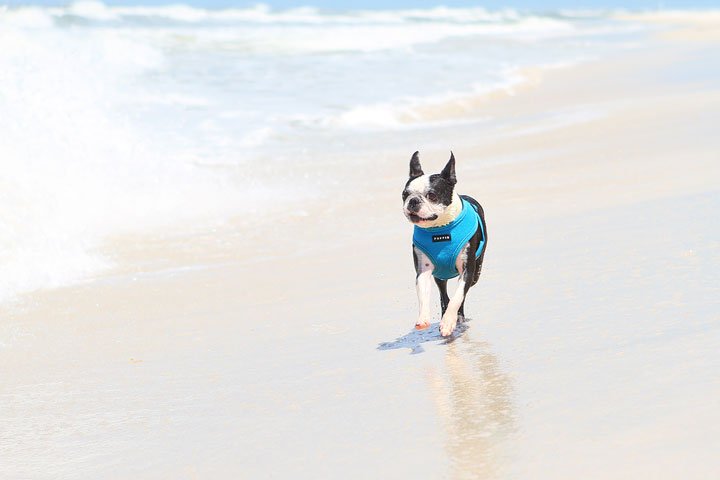 Mini basketball beach hero!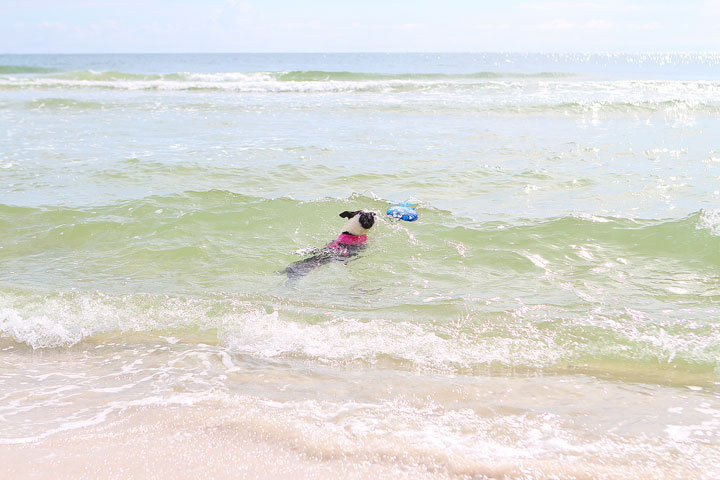 Miley would rescue her frisbee if it went astray.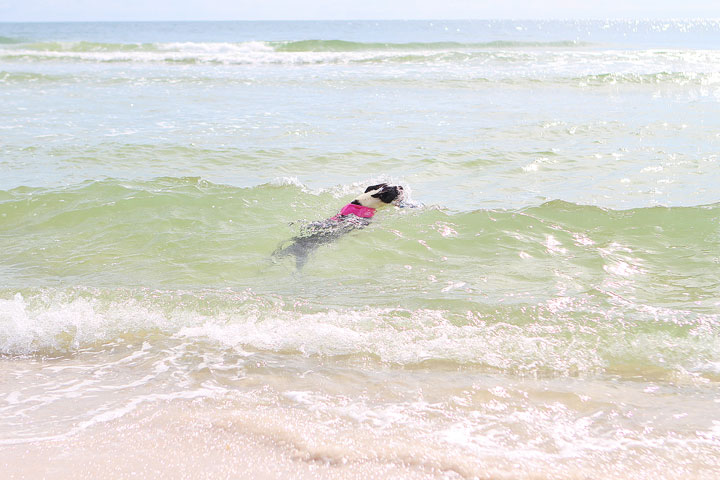 Got it!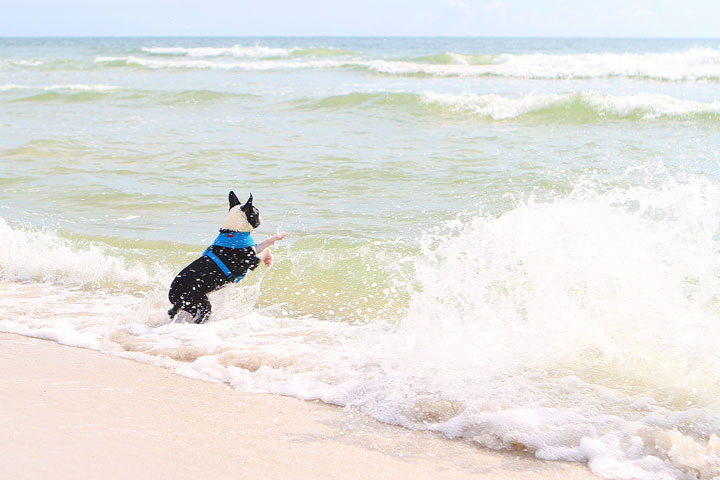 Howie gets ready to dive!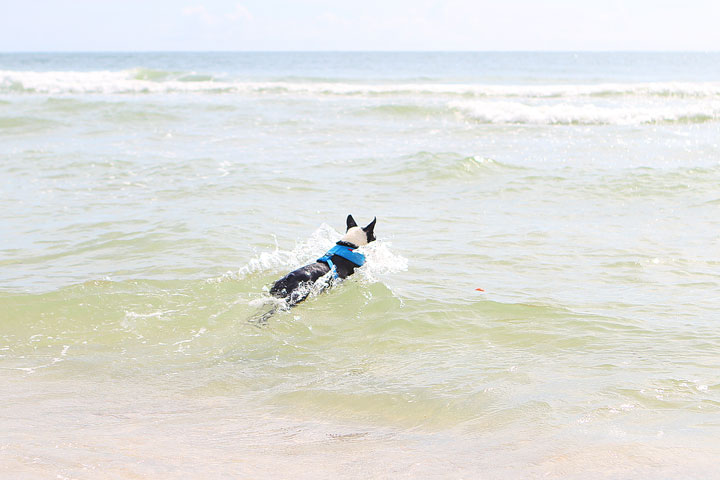 He goes for it..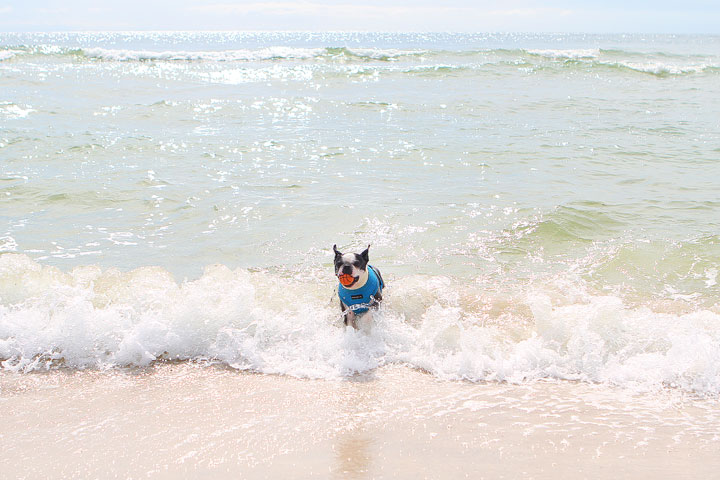 Rescue missing: Success!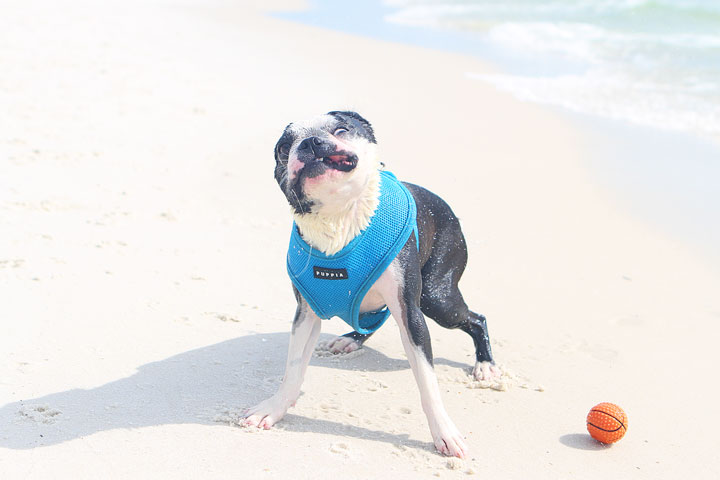 Rawr! Howie, mid-shake! :)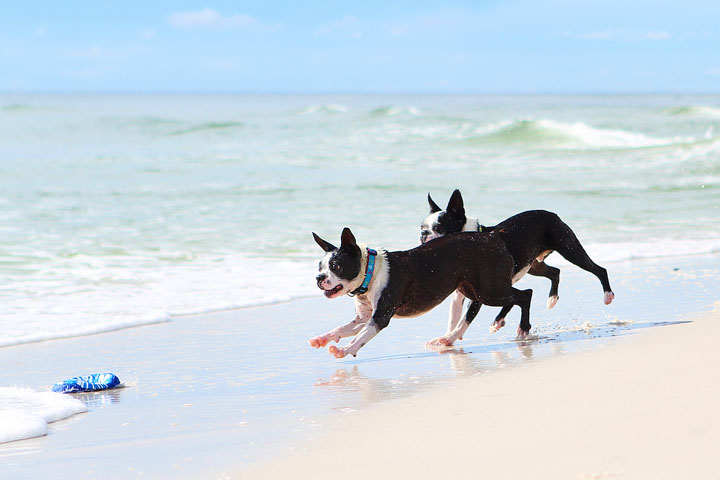 When Howie wasn't rescuing his mini basketball, he was being a typical little brother and following Miley everywhere.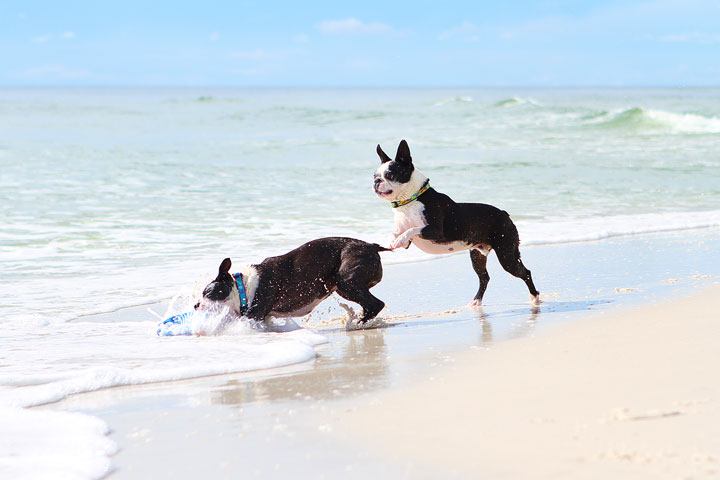 Whatever Miley has, he wants!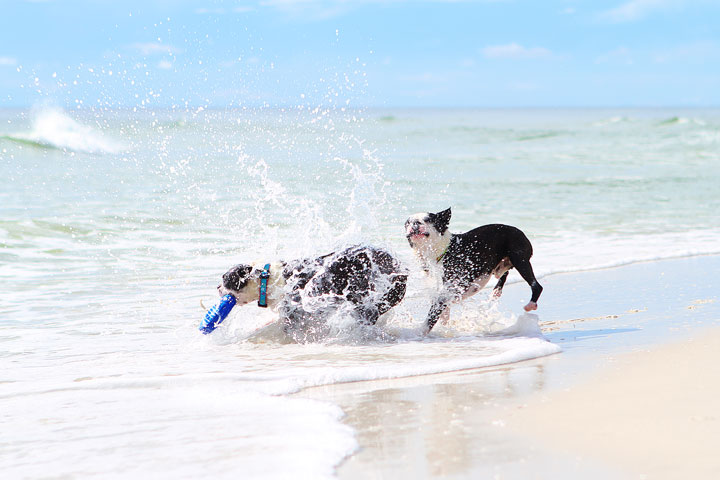 She was usually able to fend him off though. ;) Miley knows a thing or two! :)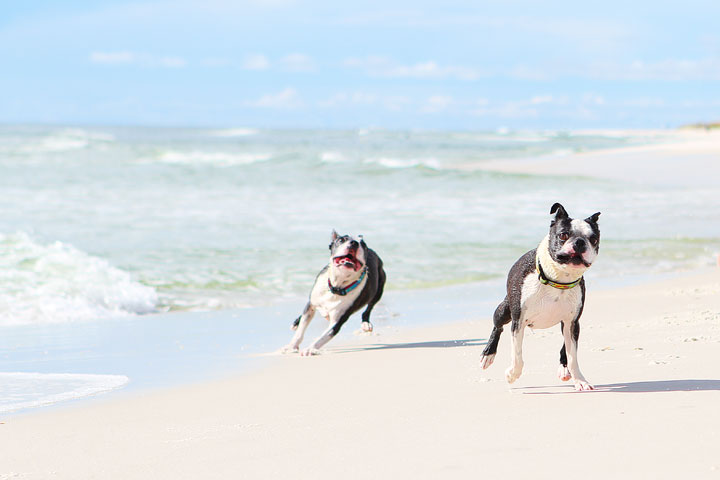 Howie would run ahead and try to beat her…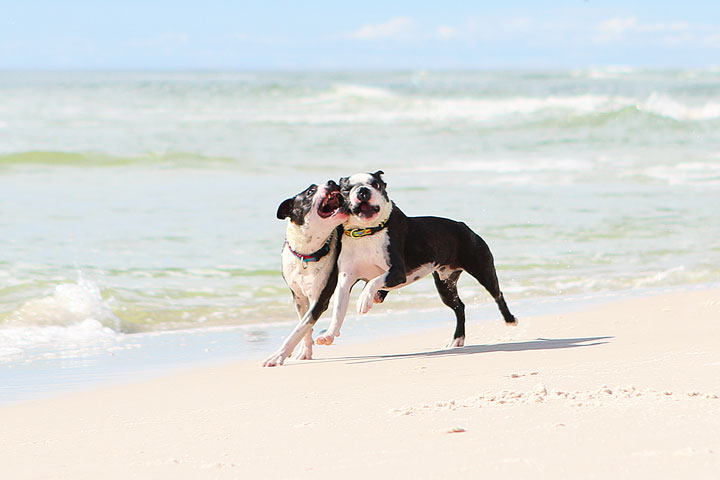 But Miley would put him back in his place pretty quick!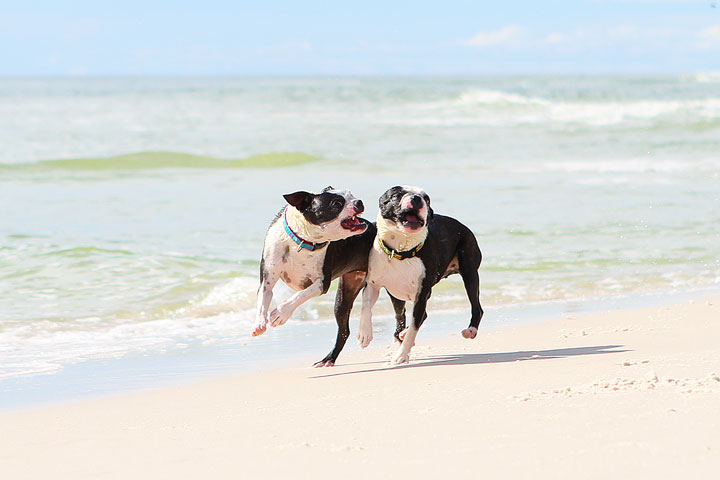 I think we have a little trash-talking going on here!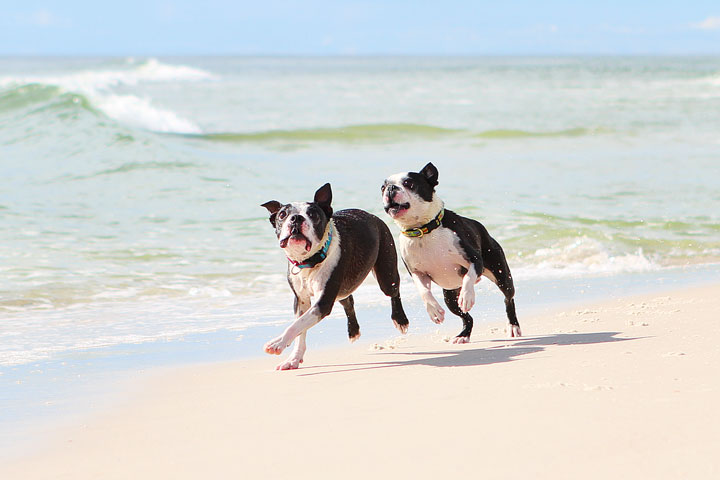 Oh, they spot the frisbee! It's go time now!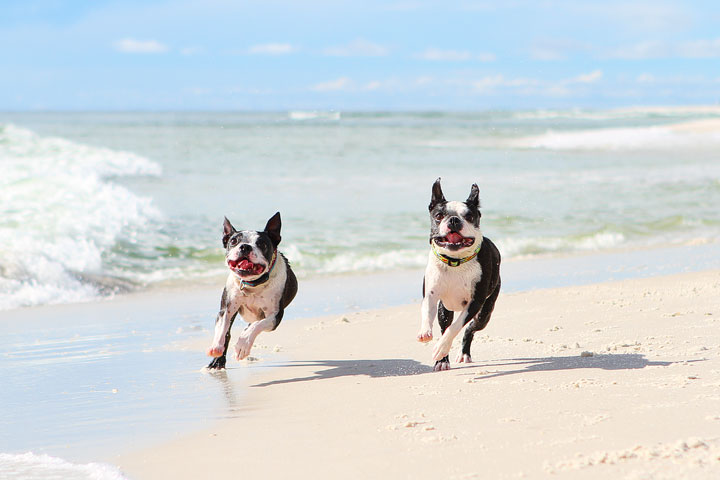 They're running for it!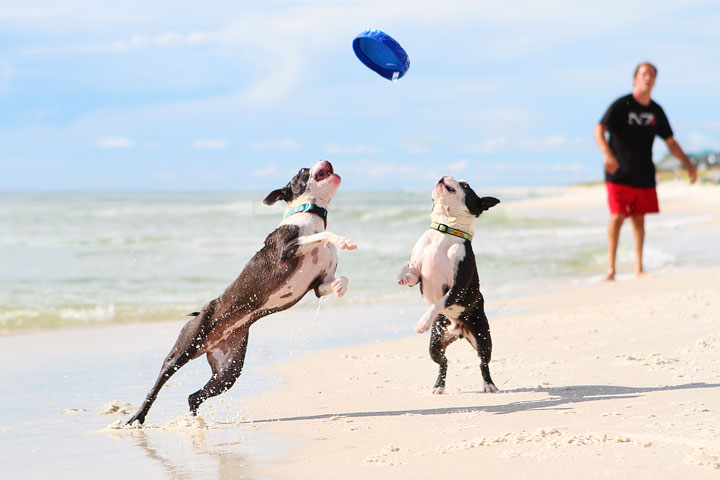 They both go up!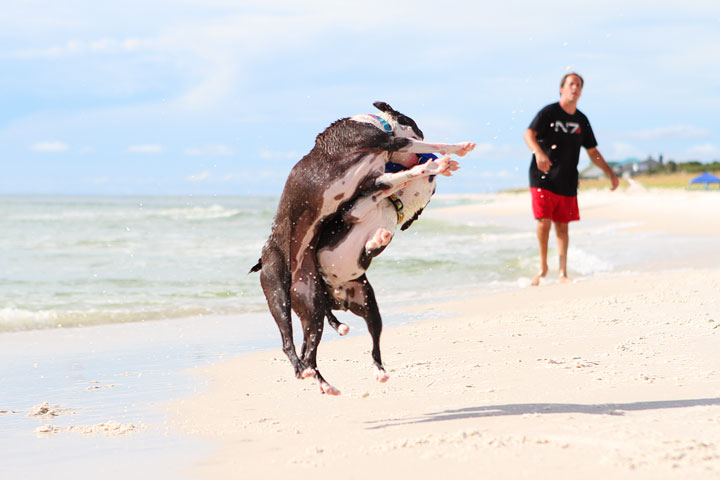 It's a dog fight mid-air!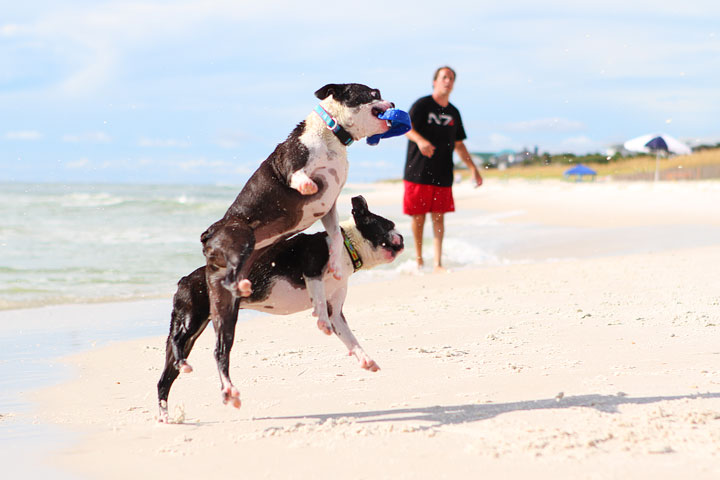 And Miley comes away with the prize!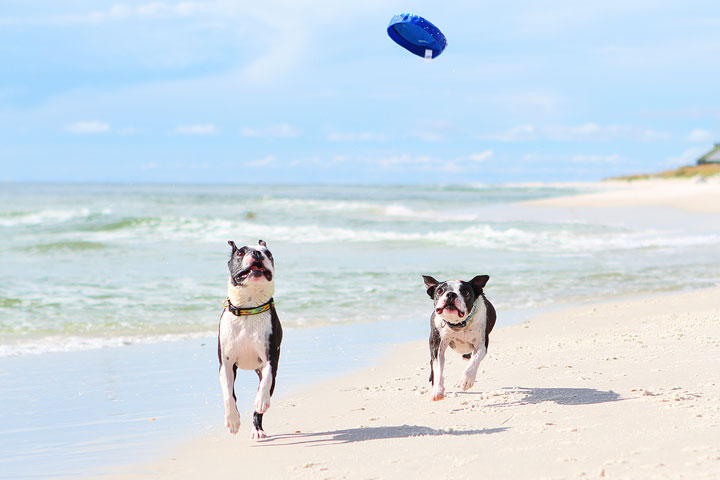 Howie's sure he's going to get it this time. He's got the lead!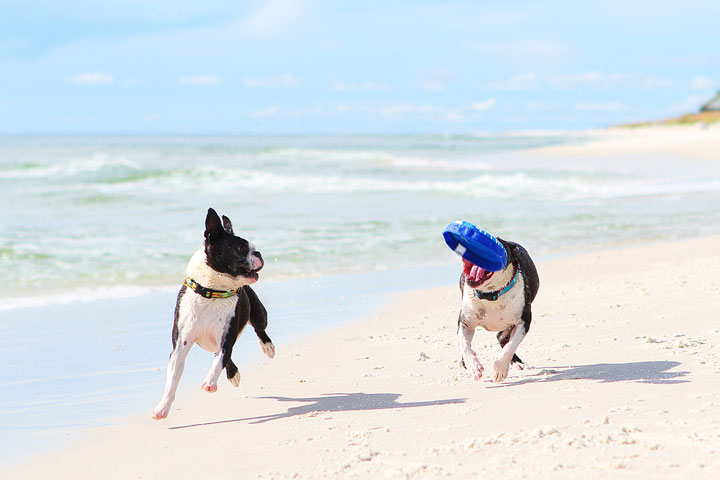 But Miley's no newcomer to this game. It floats right in her mouth. Howie is in disbelief.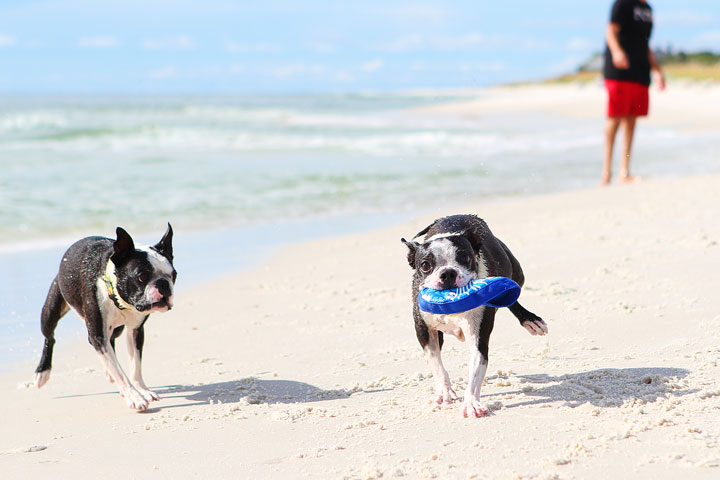 And pouty. Miley looks right at the camera with her win. Was there ever any doubt?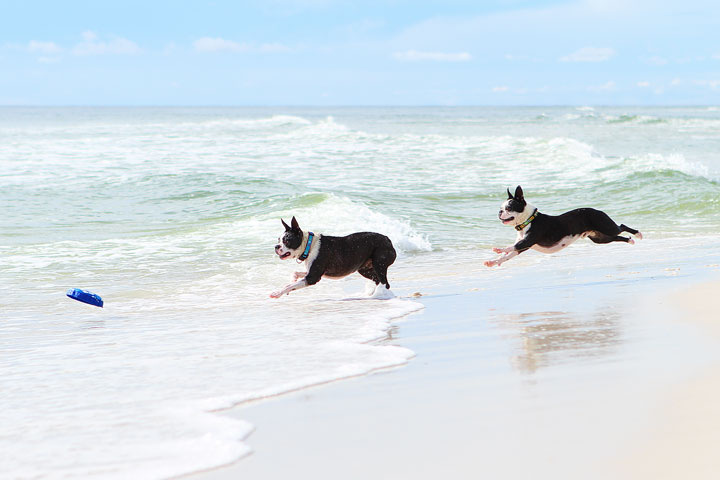 But he never gives up!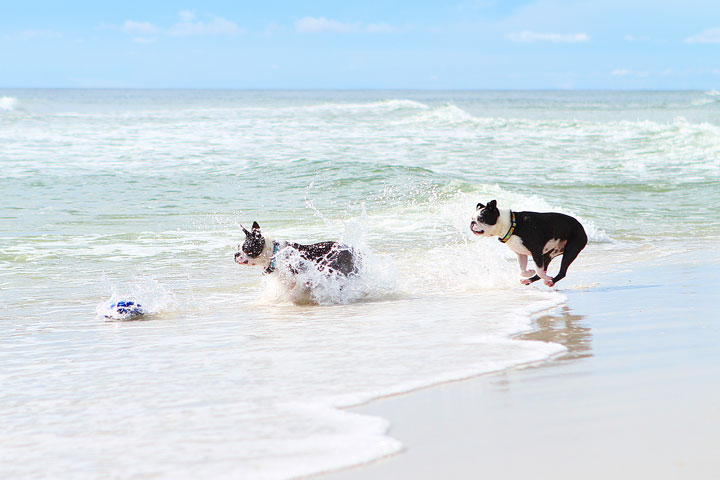 Howie will chase Miley until the end of time.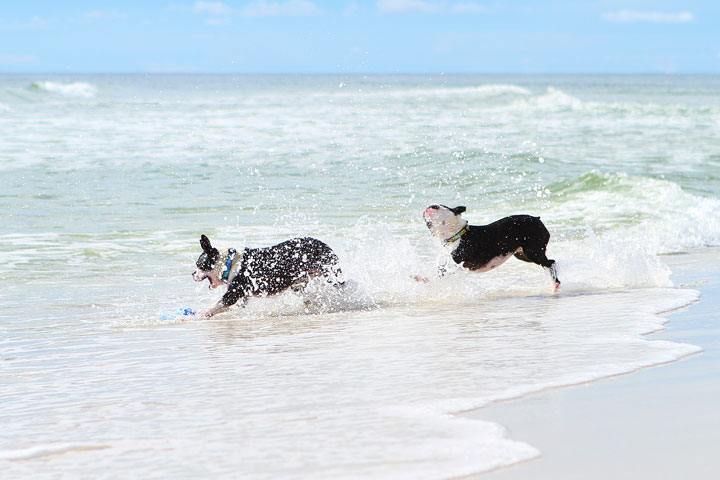 And take a few waves to the face in the meantime.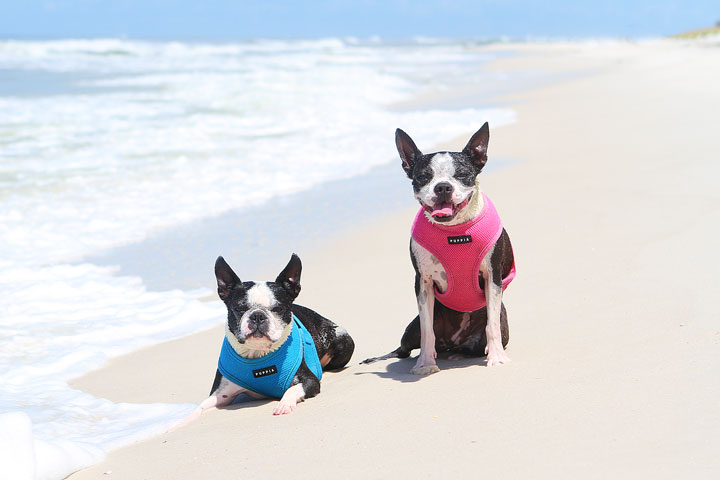 Miley comes away victorious this time!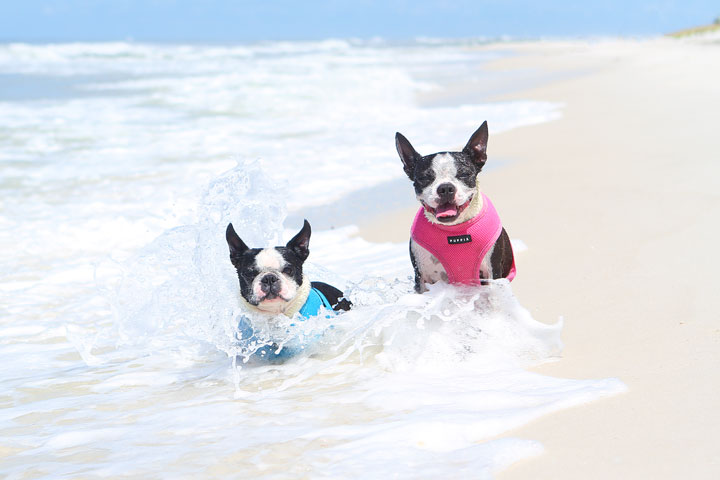 Uh oh! Mid-photo sneak attack by a wave! Guess this photo shoot's over :)
More Posts From our Week in Cape San Blas
What We Did in Cape San Blas
Where to Stay in Cape San Blas
Miley and Howie on the Beach
Thanks for looking!! :)
---
Like this post? Save it on Pinterest!