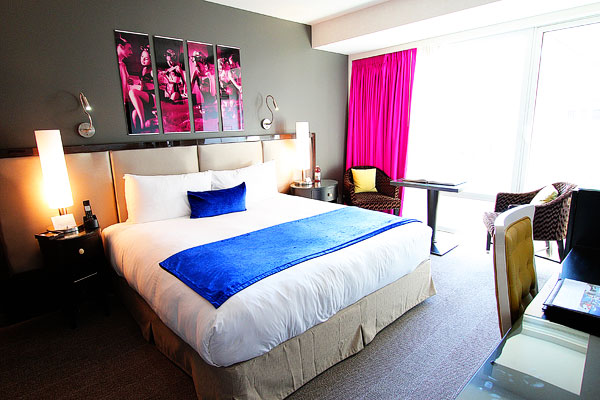 When I was in New York for the Hellmann's Chicken Challenge, we stayed at the Gansevoort Hotel on Park Avenue, near Union Square.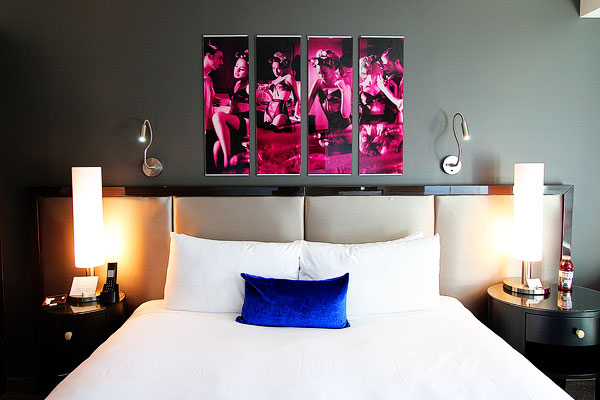 The Gansevoort was a beautiful hotel — ultra sleek and modern. I got a kick out of these suggestive pink ladies above my bed!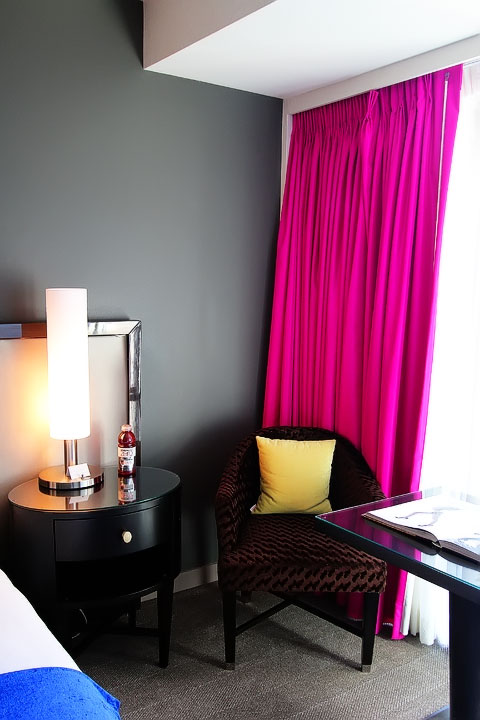 And the suggestive book on the cafe table by the window. Oh la la. I loved the bright pink and green accents with the grey walls here.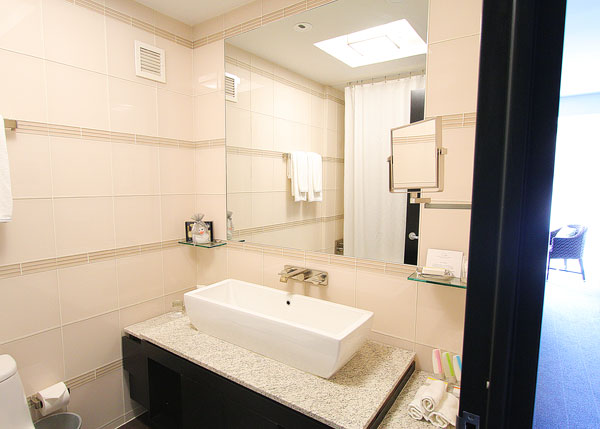 How cool was this sink? You could bathe a couple of cute little babies in here.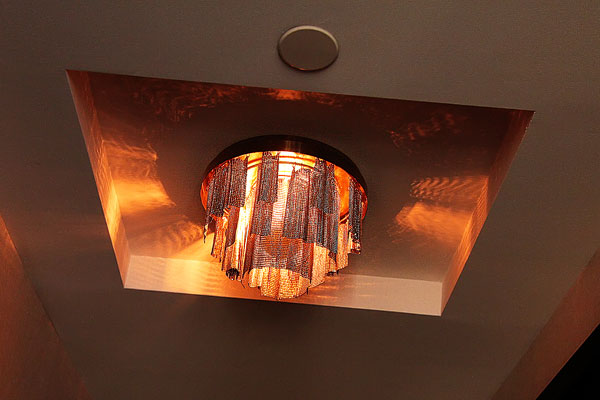 Fun chandelier.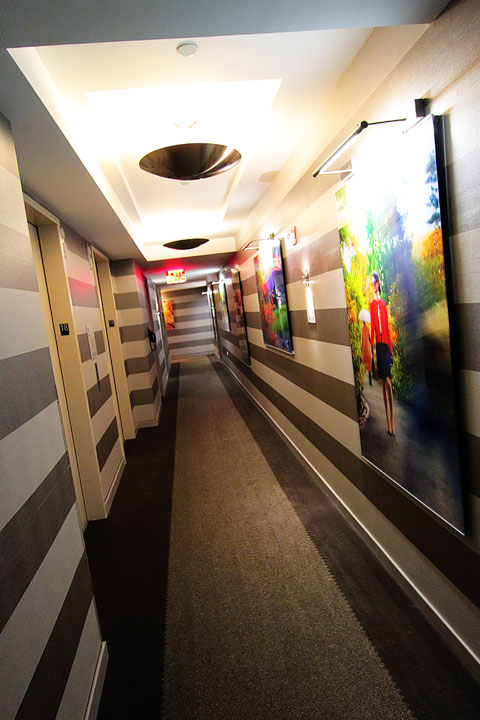 I loved the striped walls here with the gallery-style artwork!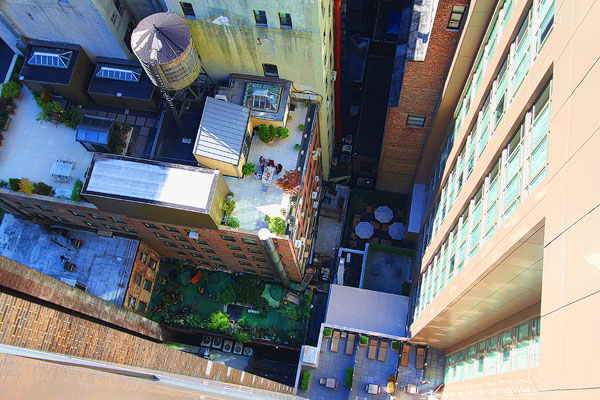 This was the view from my room on the 18th floor. We were on the highest guest floor, with two penthouses above us.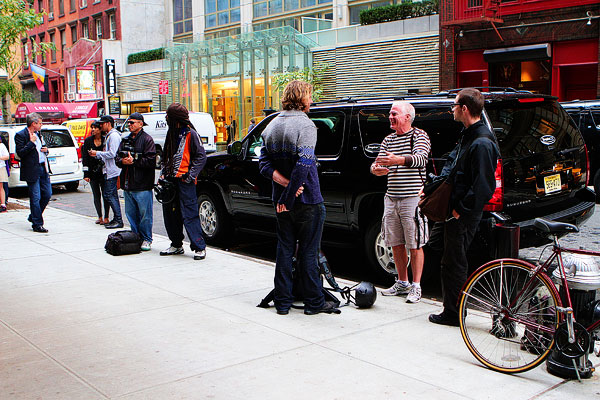 And guess who was staying at the penthouse that weekend? Kim & Kourtney Kardashian. There were paparazzi camped outside the hotel constantly! Other guests of the hotel included Sissy Biggers, one of the competitors in the Chicken Challenge, and David Bromstad, winner of Design Star and host of Color Splash on HGTV. We saw him at brunch on Tuesday morning at the table right next to us. I never saw the Kardashian sisters, but one of the other bloggers in our group saw them and got a photo!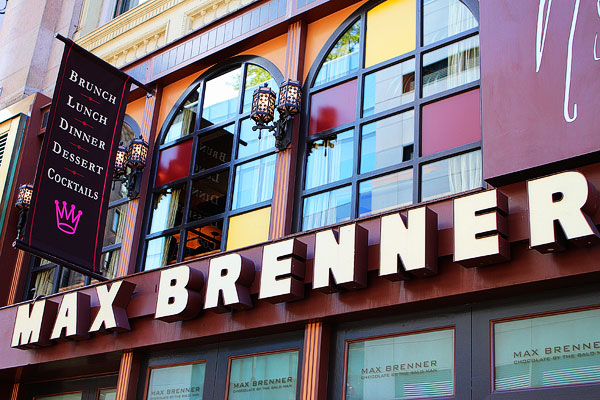 I really enjoyed the Union Square location of the hotel, it was a nice change from Times Square where we usually stay. The best part about the location was that it was walking distance to Max Brenner!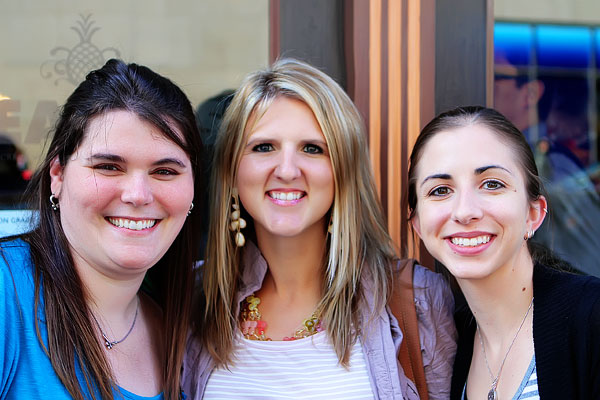 On Sunday morning Shaina and I met up with Amber for brunch there.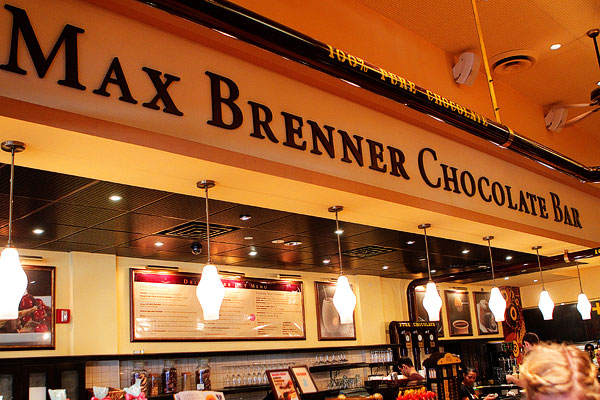 Max Brenner was such a fun restaurant. We ended up going twice in one day! This is probably one of the most fun dining experiences I've ever had.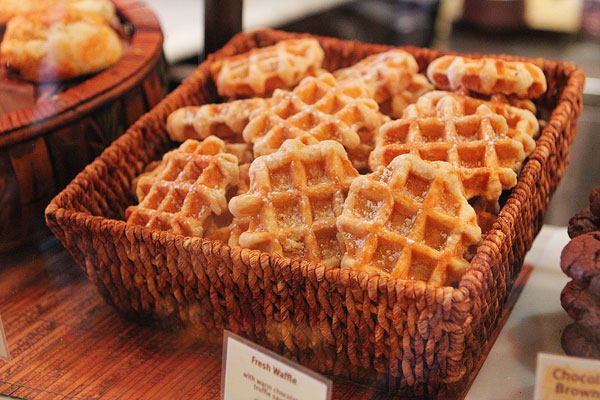 First they have a "chocolate bar" where you can come in and order chocolate treats to go. For brunch they had pearl sugar waffles with plenty of fun and extravagant toppings.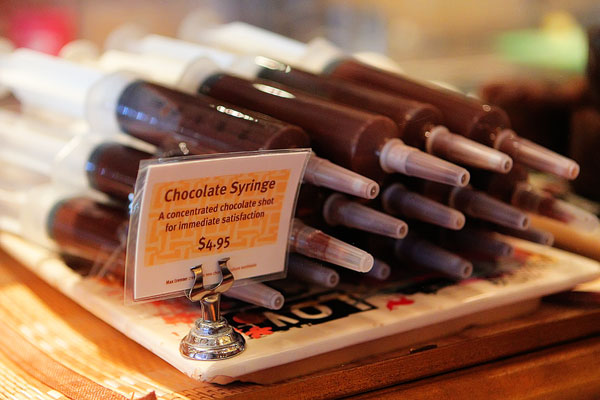 Need a chocolate boost? How about a shot of chocolate!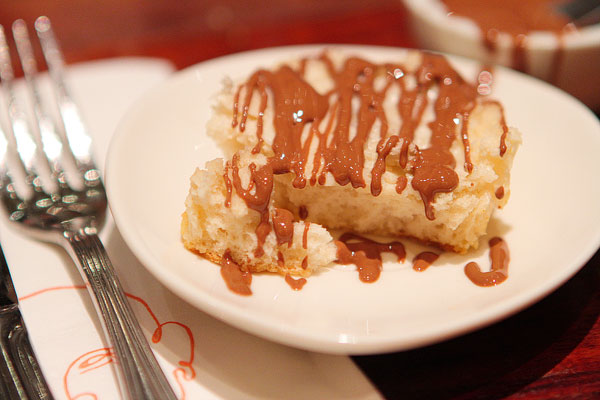 My brunch came with a sweet sugared biscuit with chocolate drizzle. So yum!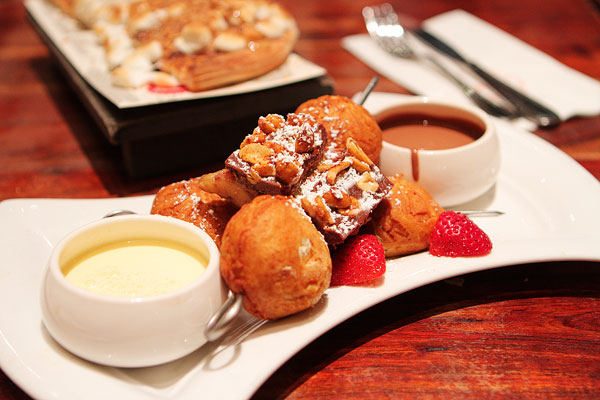 And the dessert menu — insane! We tried the Profiteroles Fondue with a vanilla bean cream filling, banana chocolate fudge, and chocolate dipping sauces.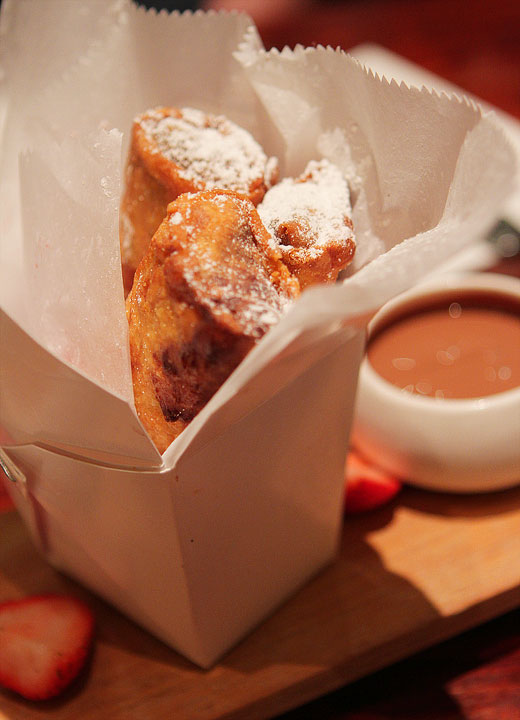 These eggrolls were stuffed with chocolate fudge and sea salt caramel — oh yah!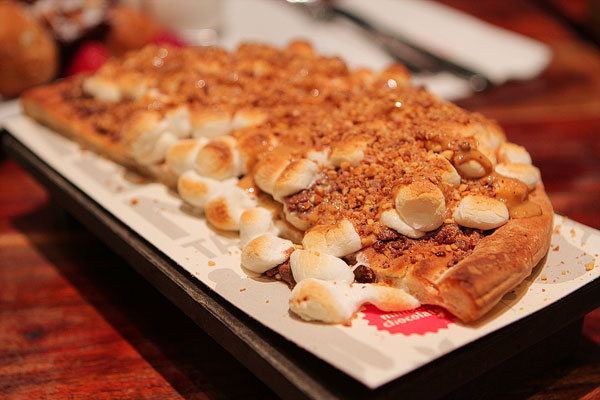 This chocolate pizza was my favorite, hands down! Melty chocolate, gooey marshmallows, and to-die-for peanut butter sauce all topped with perfectly crunchy hazelnut bits. Glorious!
If you're ever in the area, definitely check out Max Brenner, as well as City Bakery (get the pretzel croissant and chocolate chip cookie for sure!) and Baked By Melissa for the most delicious mini cupcakes ever. They're all within walking distance of fun and bustling Union Square.
Have a great weekend!