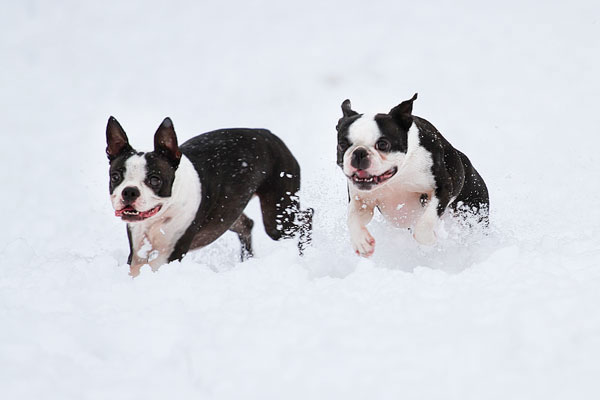 On Christmas morning Miley and Howie woke up to more than presents under the Christmas tree… They also woke up to a white Christmas! It was quite a surprise to wake up in Alabama and find everything in sight completely covered in snow.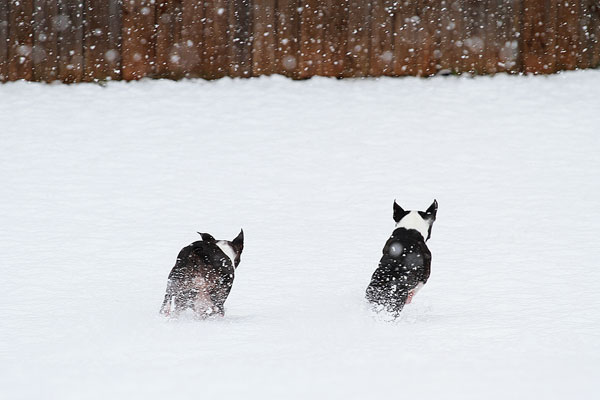 At first they came sliding to a halt when they saw their completely transformed backyard…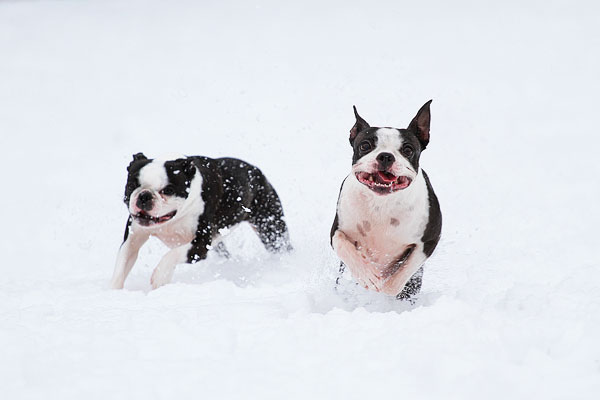 But it didn't take long for the curiosity to set in.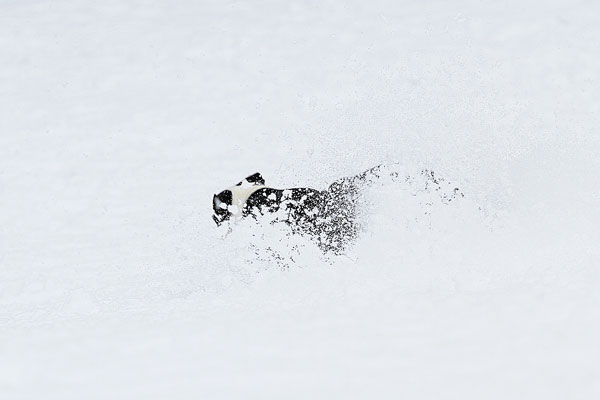 They took off running and tore through the snow in typical Boston Terrier-esque chaos!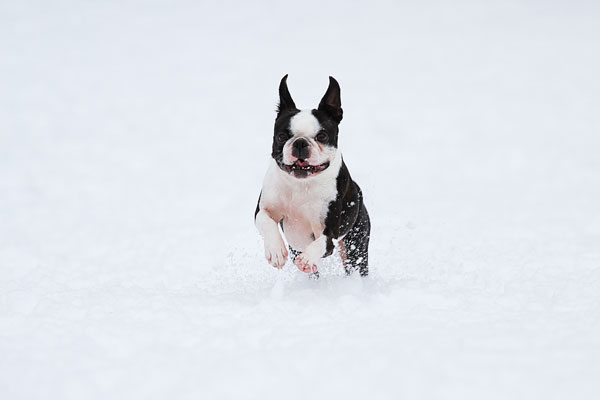 We managed to find Howie's favorite tennis ball and gave it a toss…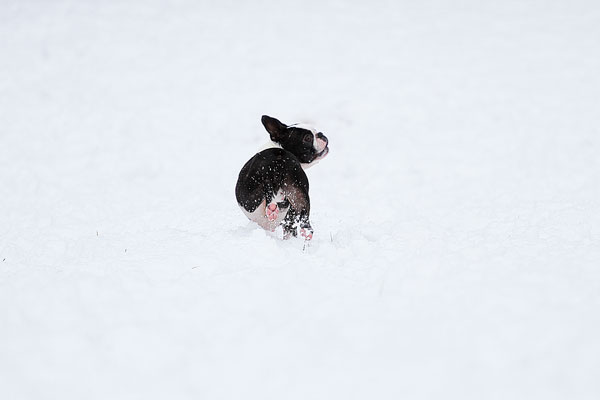 Keep your eye on the ball, Howie!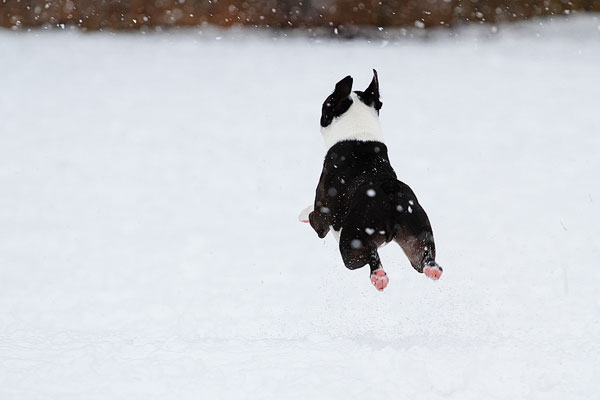 Whee! Here I come!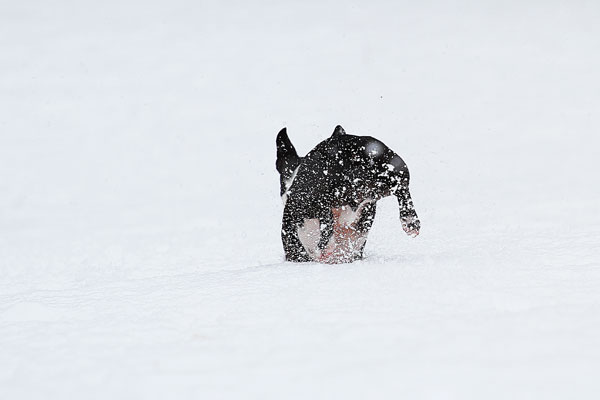 Making as little contact with the ground as possible, he bounced through the snow like a deranged Easter bunny.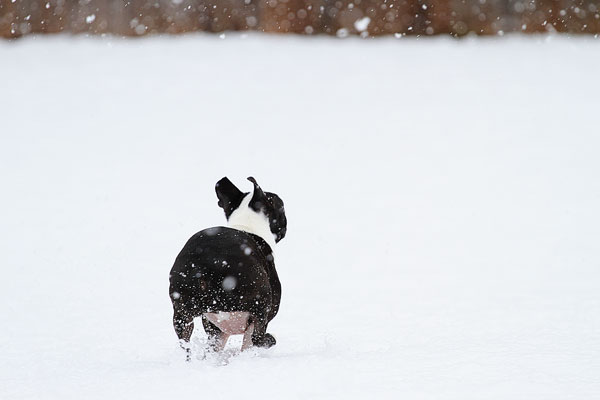 The snow was still coming down like crazy! Howie got distracted and tried to attack a few snowflakes.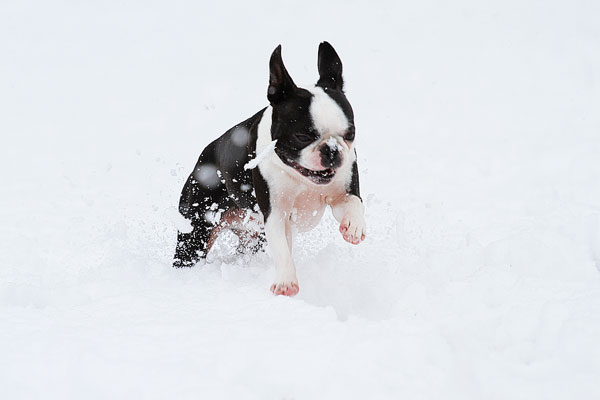 Heh. This stuff is cold. And wet. But I don't care!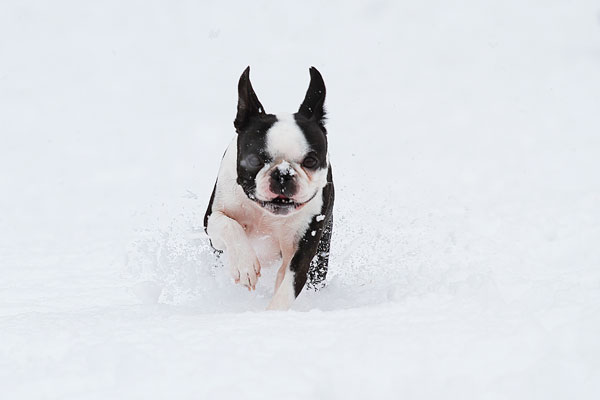 Hey Momma. Get outta my way.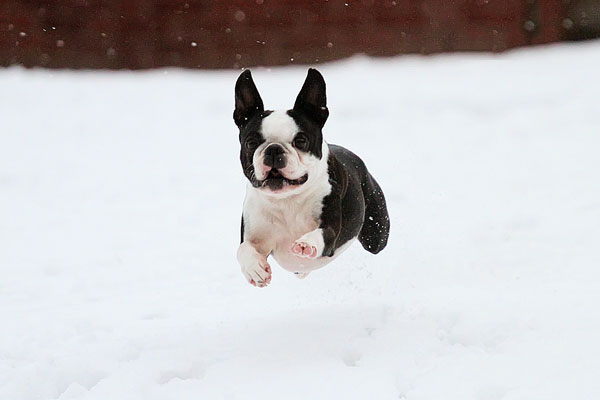 Wait! I think I see it!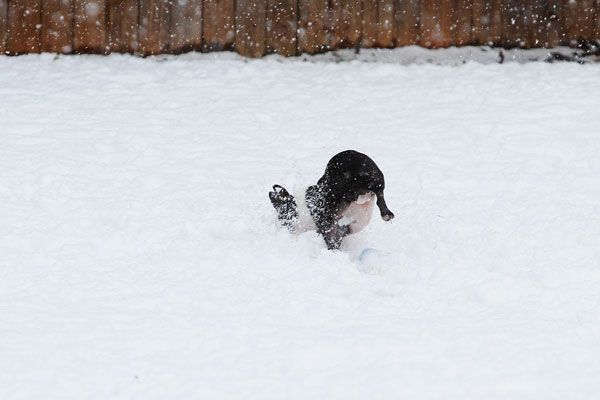 SHOOMP! Perhaps we should work on Howie's aim.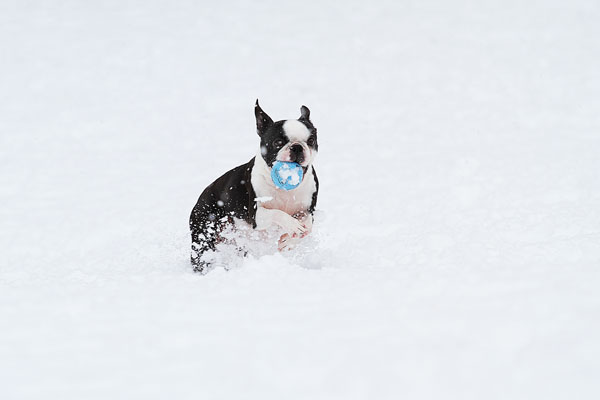 Found it!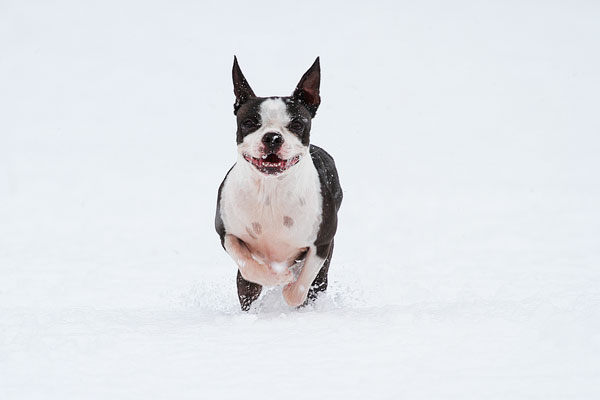 Next it was Miley's turn.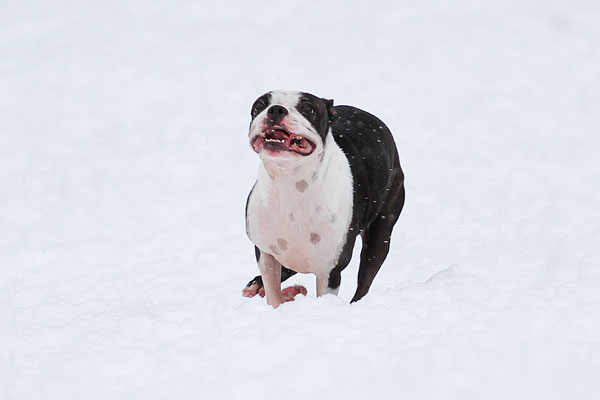 She takes more of a direct approach.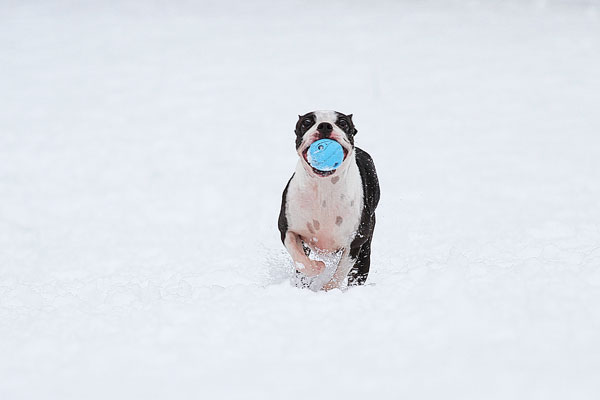 And comes back successful!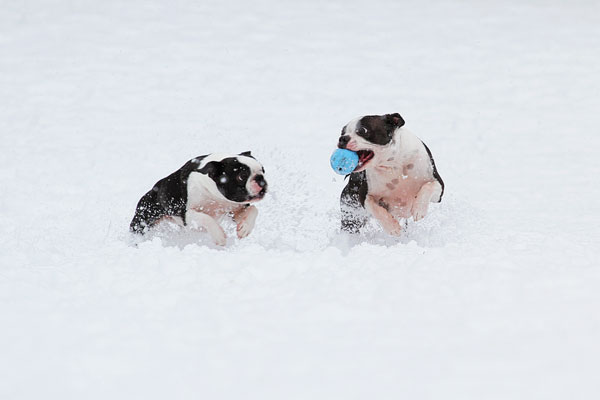 Uh oh. Here comes Howie!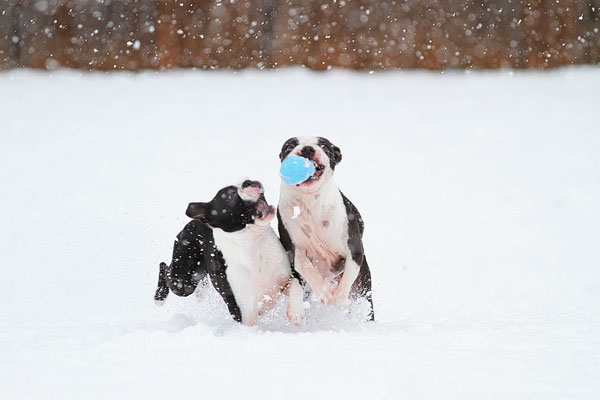 CHOMP! Have you ever seen two meaner faces??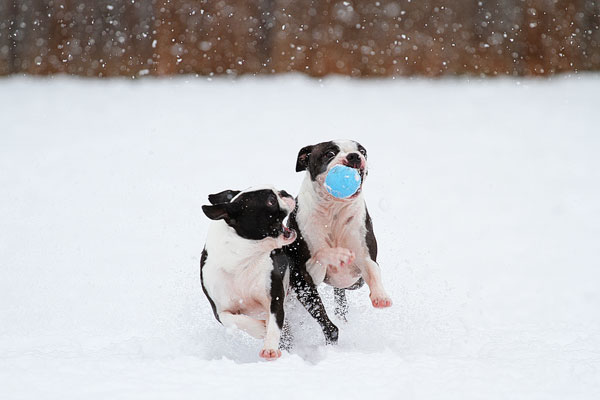 He tries to steal..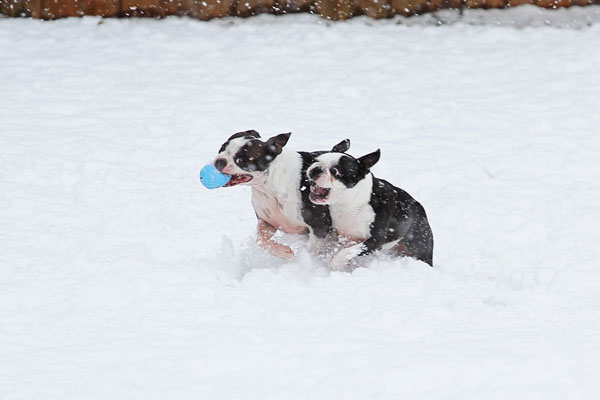 But Miley gives him the cold shoulder.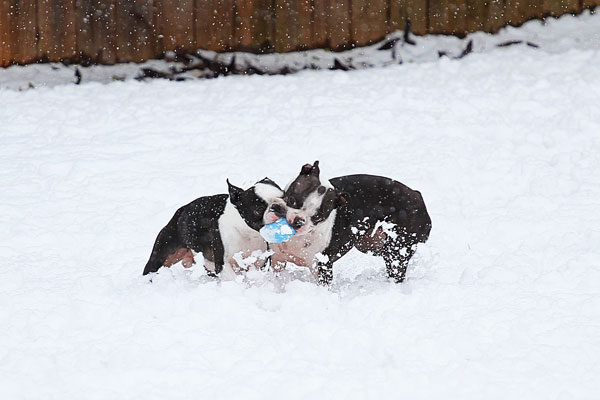 Uh oh. Howie makes contact..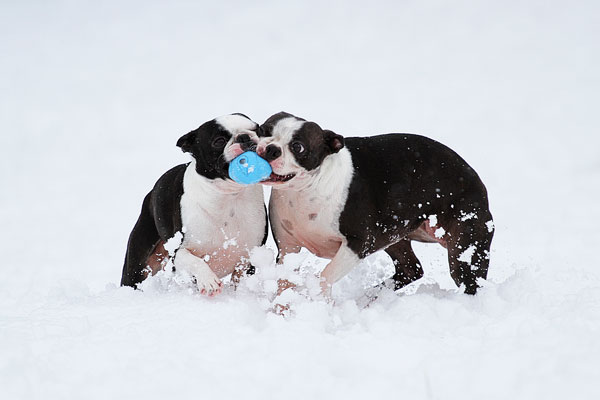 It's slipping from Miley's clenched grip!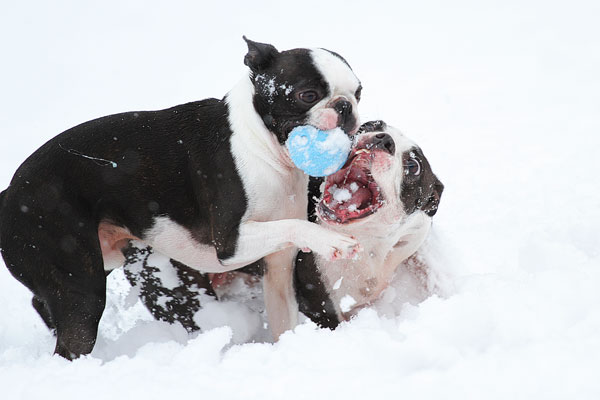 And he takes it! Miley's left with a mouth full of snow.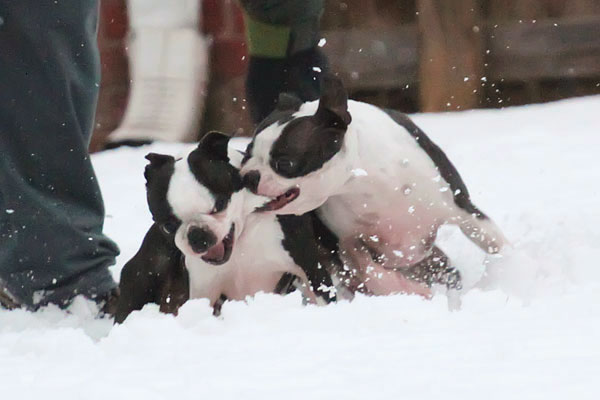 But not for long.
Revenge is a dish best served cold, Howie.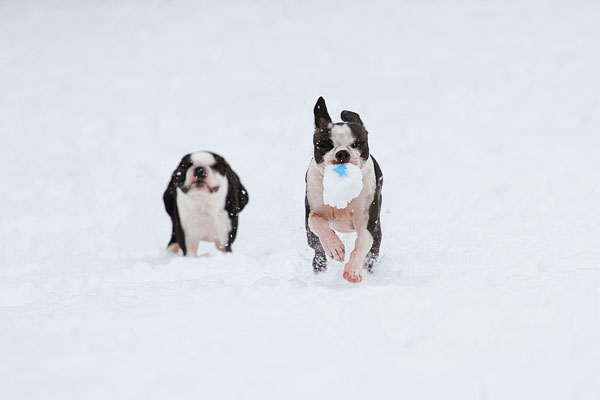 Oh, Miley. It may be more of a snowball now, but at least it's yours.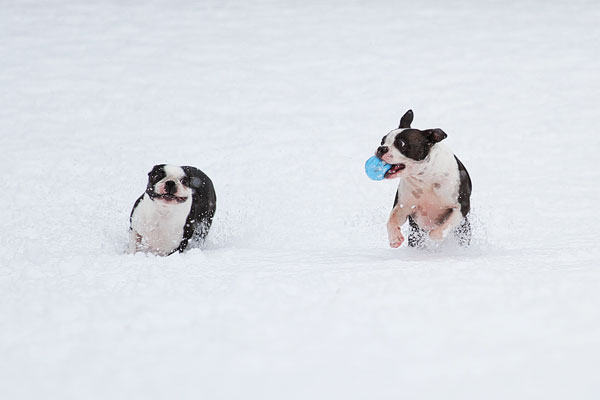 Good thing Santa already came or these two might've ended up on the naughty list.