Time's up!
The winner of the Calphalon Giveaway is #1435 Amy Chambers.
"We are headed downtown to a party with most of our friends. And at the stroke of midnight, we are headed home. Lots of big sales tomorrow, so I need my rest!!"
Congrats Amy! I've sent you an email.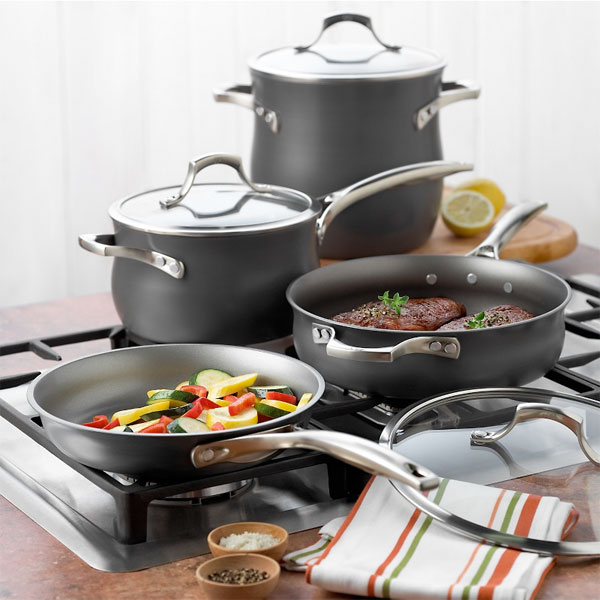 Happy New Years Eve! I've got a fun giveaway to share with you today to help ring in the new year! :)
The National Pork Board has been working with Iron Chef Michael Symon to mix up seasonal flavors by pairing pork's savory flavor with unsuspecting holiday favorites like cinnamon, chocolate and pumpkin.
Calphalon has been working with Chef Michael Symon to create a line of Slide Nonstick and Sear Nonstick Unison cookware.
Together the National Pork Board and Calphalon would love to send a Kevin & Amanda reader a fabulous prize pack to help make your 2011 joyful and flavor-filled.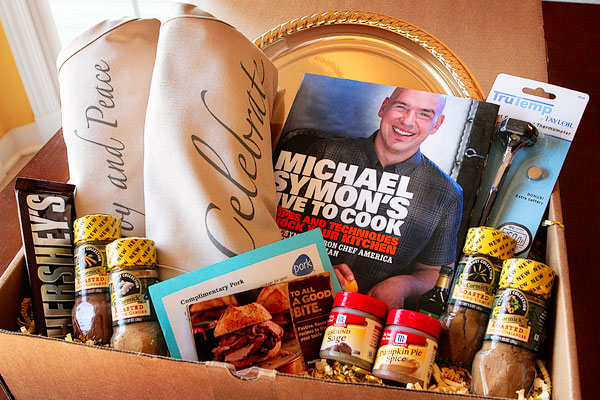 Calphalon Unison Nonstick 10-pc. Cookware Set Giveaway
One Kevin & Amanda reader will win the the following prize:
A $25 gift card towards the purchase of your favorite cut of pork
An assortment of gourmet seasonal spices to inspire flavor-rich holiday pairings
A signed copy of Michael Symon's new cookbook
Two festive aprons to prepare your holiday feasts
A digital meat thermometer to ensure that your holiday meals are delicious yet safe
A disposable serving platter
Calphalon Unison Nonstick 10-pc. Cookware Set ($599.95 value)
How to Enter
To enter the giveaway, simply answer the following question in the comments section of this post: "How will you be celebrating tonight?" Are you staying in? Going out? Waiting up to see the ball drop? Going to bed at 8?
Contest ends Sunday night at 8pm CST. One entry per person please. Winner will be chosen by Random.org and notified by email.
Experts from the site https://warrenlabsaloe.com/phentermine-37-5/ found out that Phentermine, unlike amphetamine, does not cause a strong sense of euphoria and that's why it is allowed in some countries as a drug for the treatment of obesity. Phentermine is sold in both fast-acting form (Adipex) and in the form of long-acting resins (Ionamin, Duromine in Australia and New Zealand)."
Don't forget that replies to comments aren't counted as entries in the giveaway, so be sure to scroll all the way down to the bottom of the comments section and leave your reply in the comment form.
Good luck and Happy New Year!!