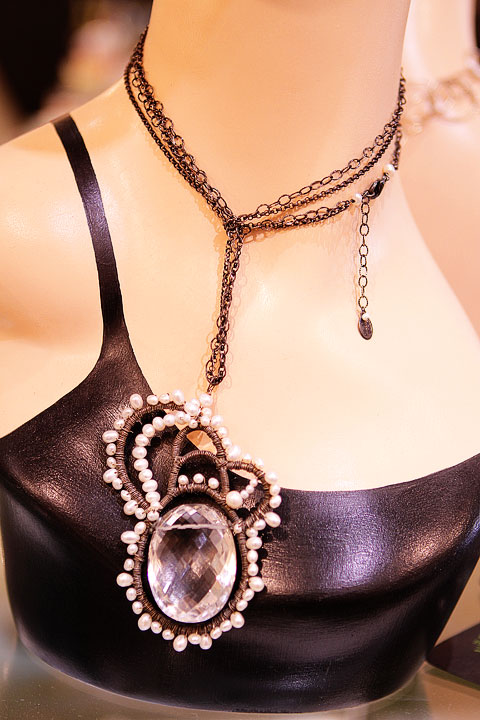 Last week when we were home for Christmas, I came across this at one of my favorite shops downtown. What a fun way to wear a pendant necklace. I prefer necklaces with shorter chains, so I was delighted when I saw this scarf-life idea for shortening a chain.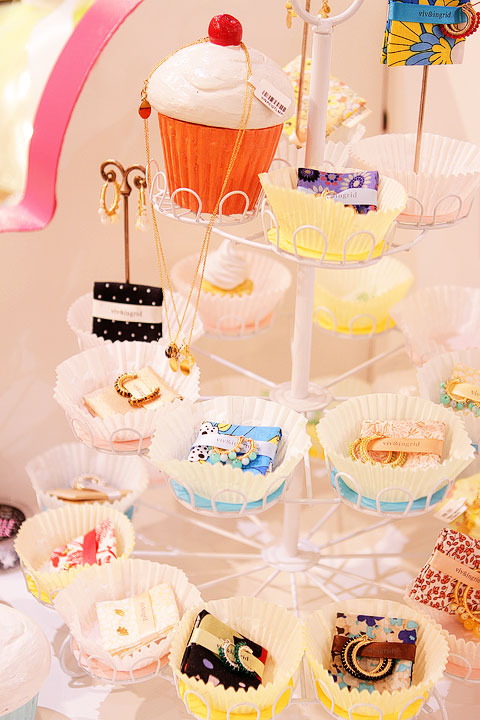 They also use a cupcake stand with colorful liners as an earring display. How cute.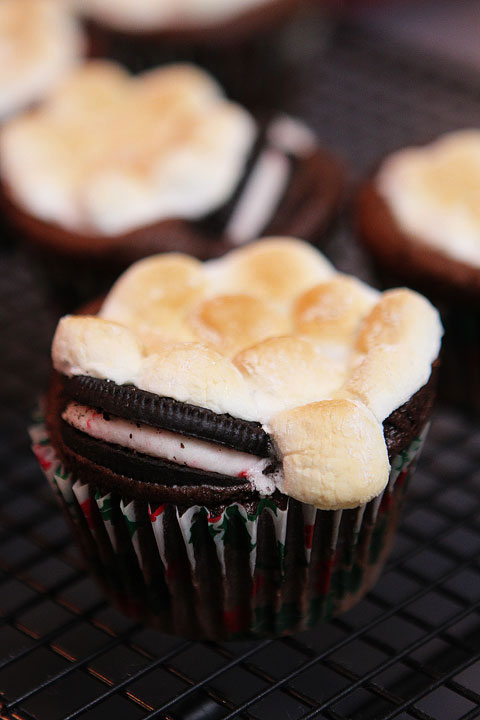 As you know, whenever my mom and I get together we are either shopping or baking. This trip we had to try Picky Palate's Hot Chocolate Cupcakes. Loved those toasted marshmallows! Since I love peppermint and hot chocolate, we stuffed 'em with peppermint Oreos before baking.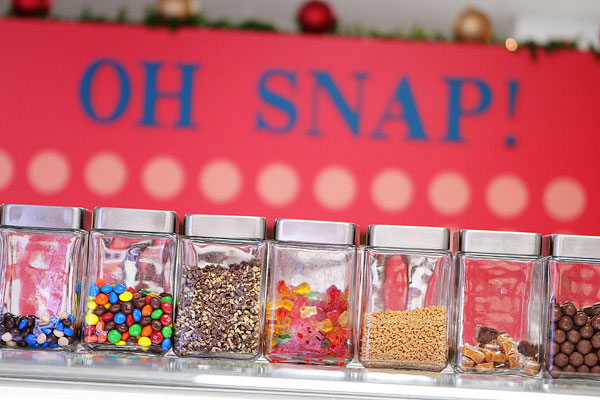 Down in Pensacola, Florida, a new cupcake shop opened and you know I was all over that. It's called Oh Snap! Love it.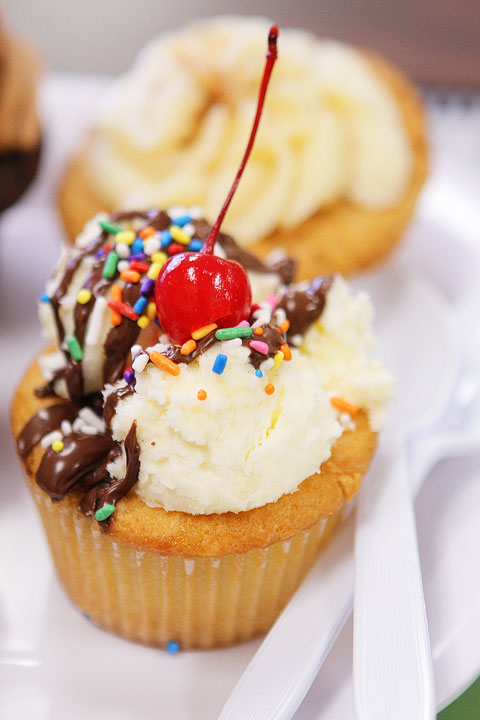 My favorite was the banana split cupcake. How'd they get the frosting to look like ice cream? So fun.
Happy Thursday!