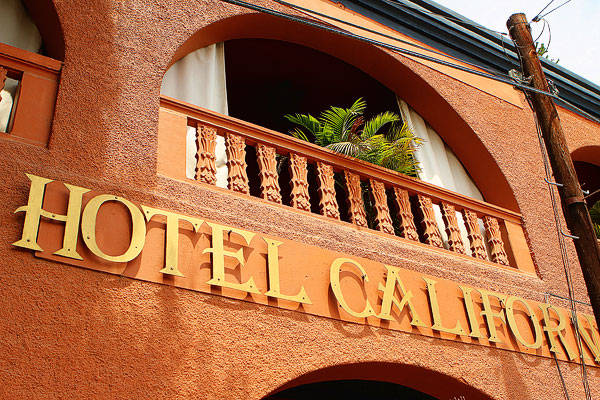 When I first walked into the Hotel California in Todos Santos, I could see where the rumors started.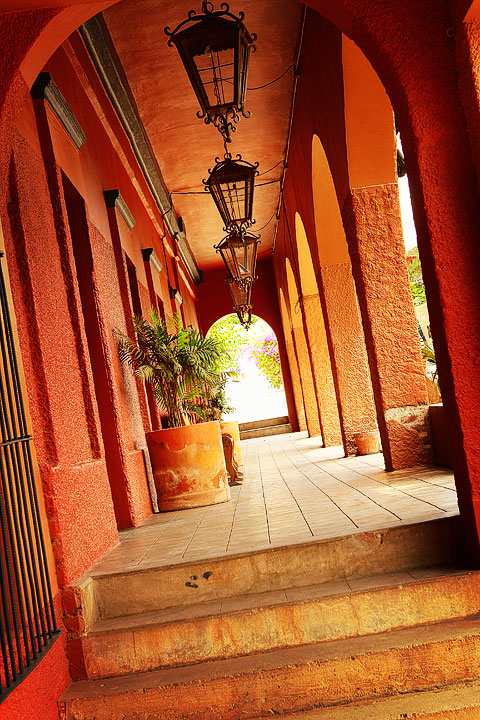 Infamous for its association with The Eagles' legendary song, The Hotel California is quiet, secluded, and the air is thick with mystery inside its colorful walls.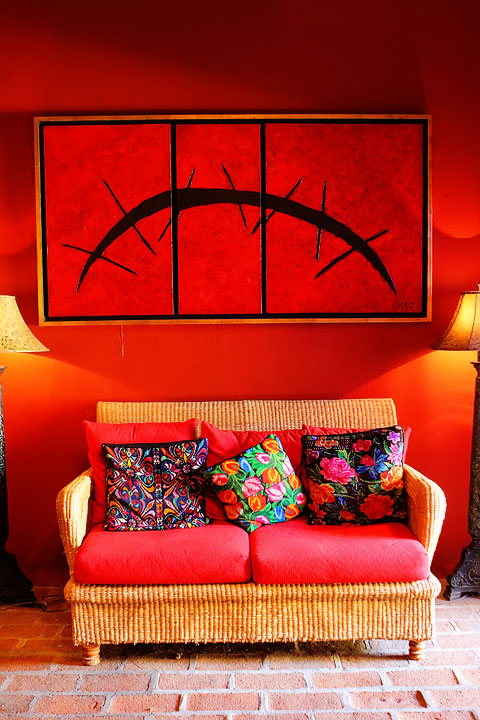 I was mesmerized by the bold colors and airy suites of the hotel, each one different from the next.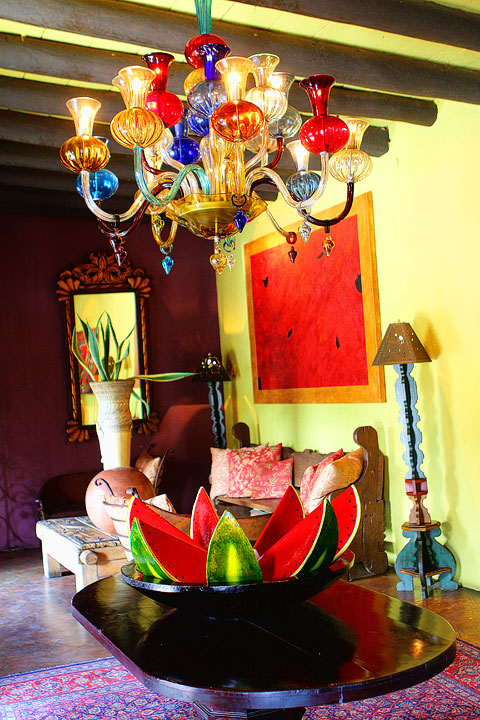 The lobby made a great first impression.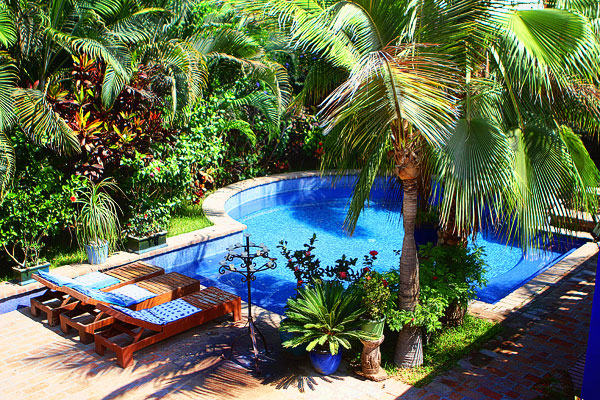 With the secluded pools, private seating areas, and high walls covered in lush greenery, it had more of a stately, manor feel than that of a cold hotel.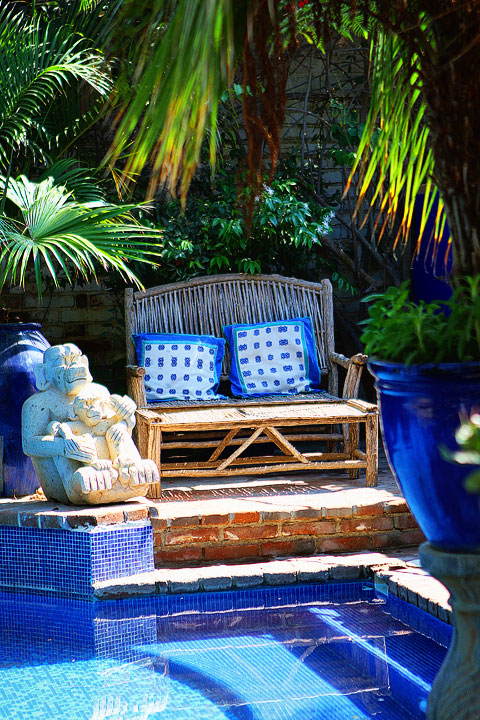 Would love to curl up right here.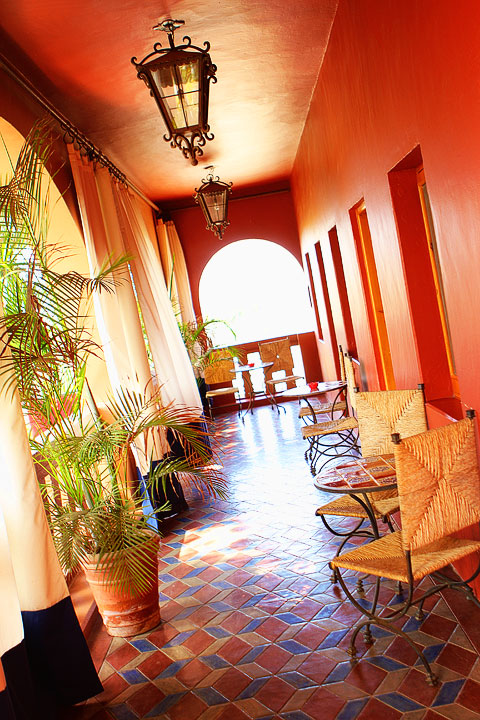 Loved this hallway.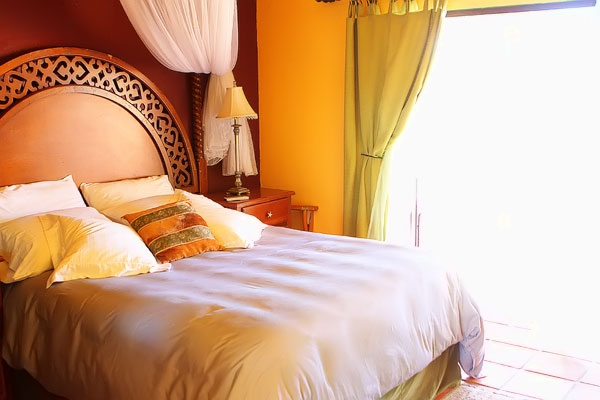 Here's a peek in one of the rooms.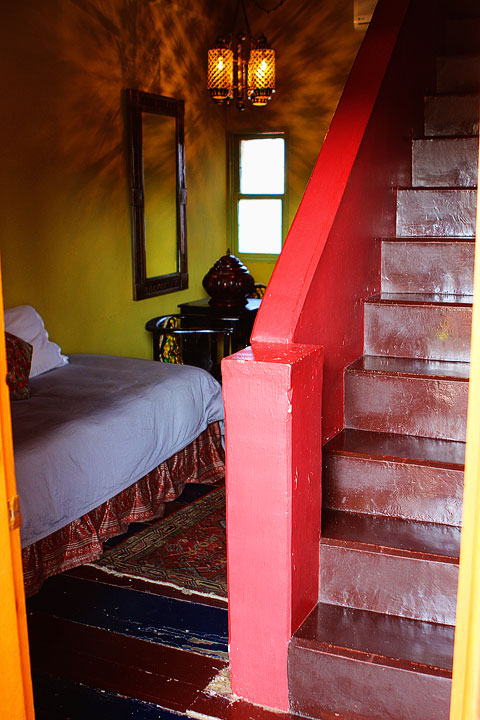 This next one was a two-story suite.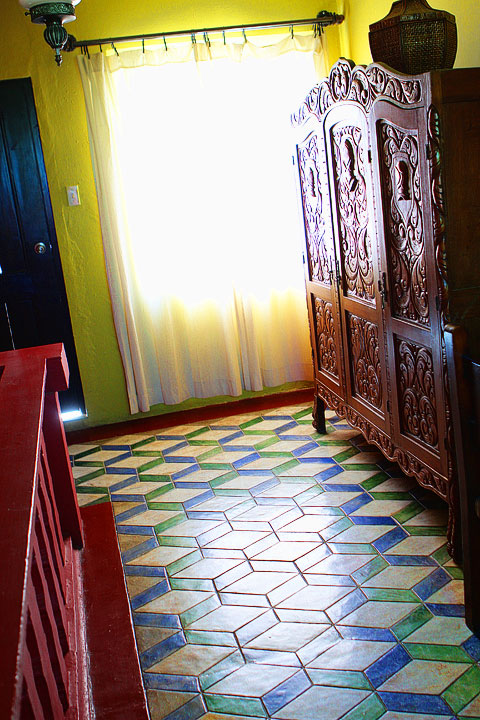 Here's the upstairs.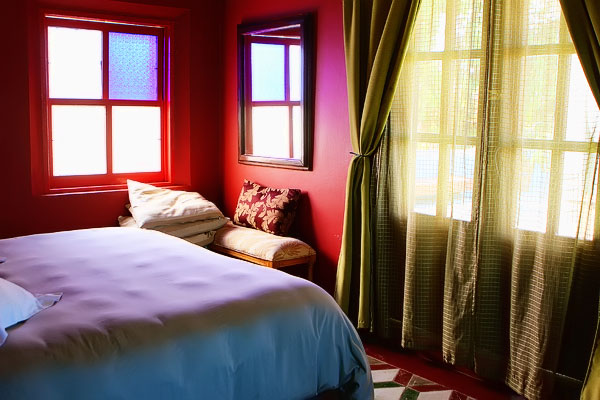 And the bedroom.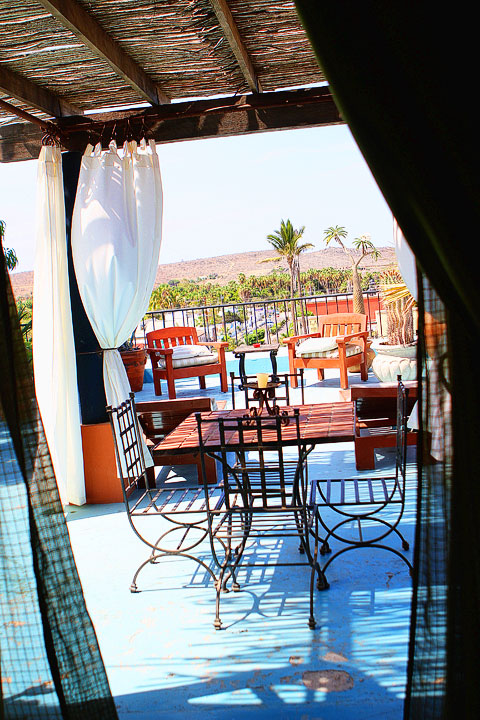 Each room had large, open balconies with incredible views of the small town.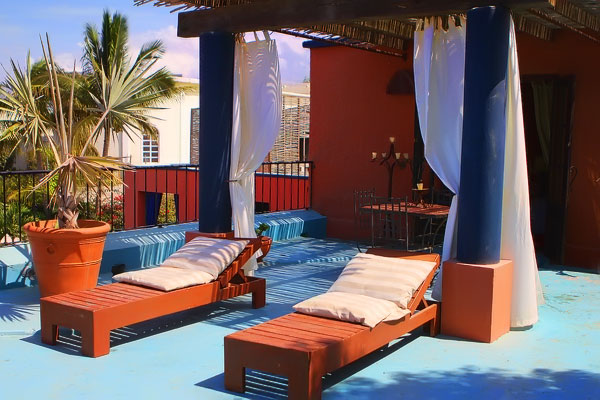 The balconies were almost bigger than the rooms themselves!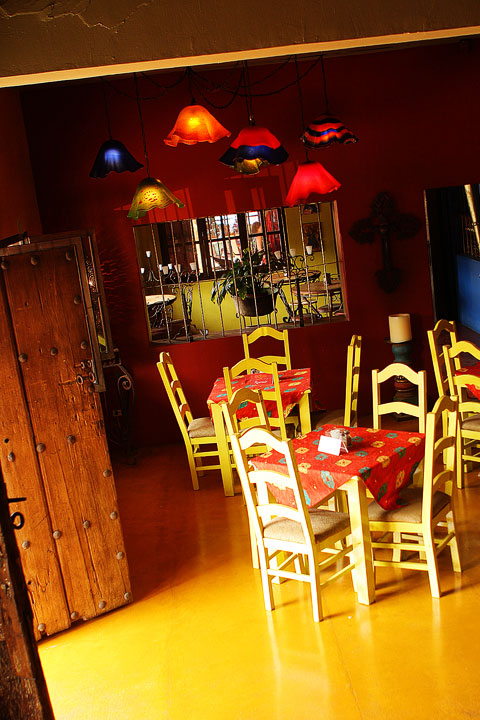 We had lunch at the hotel's restaurant, La Coronela.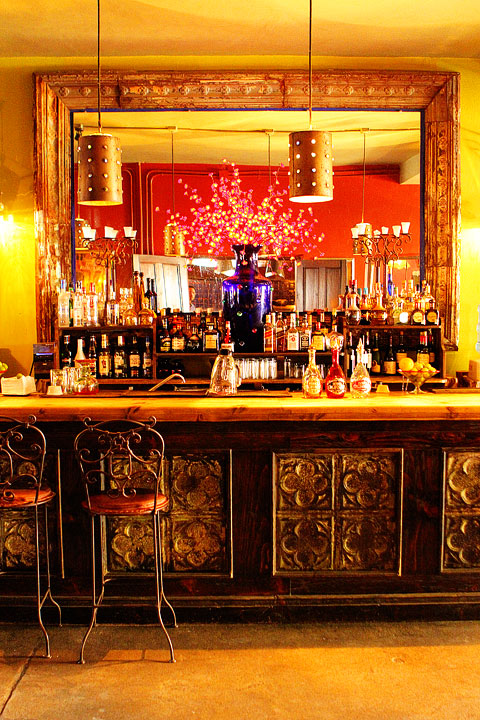 This bar. I swoon.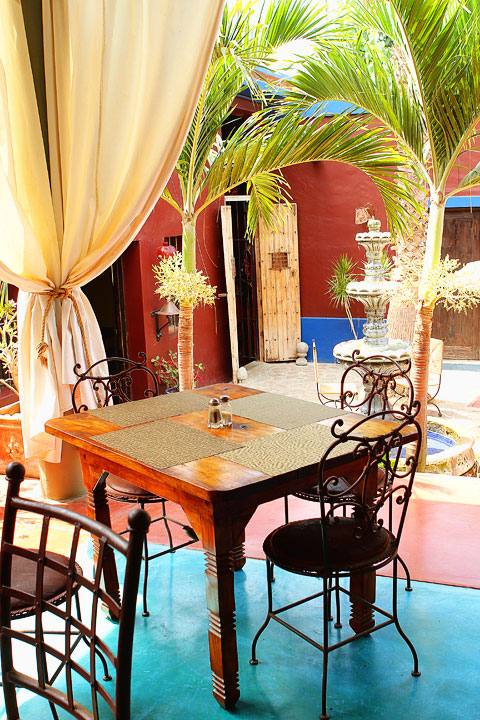 We were seated outside in the beautiful courtyard.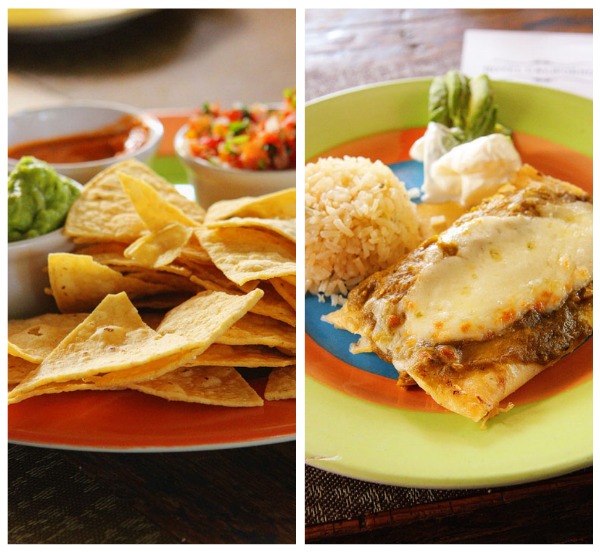 I was so excited to see this fabulous Mexican fare! This was actually the first time we'd had traditional Mexican food since we'd arrived. Chips and salsa, guacamole and pico de gallo, fish tacos, and gorgeous, cheesy chicken enchiladas.
I'm hungry.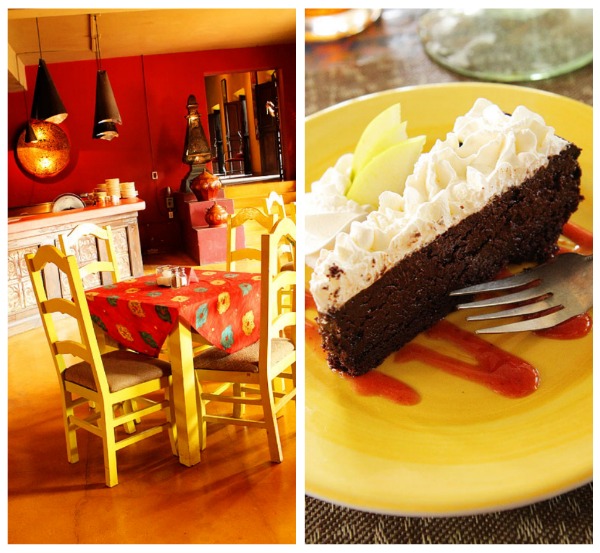 And rich, decadent, fudgy chocolate cake for dessert.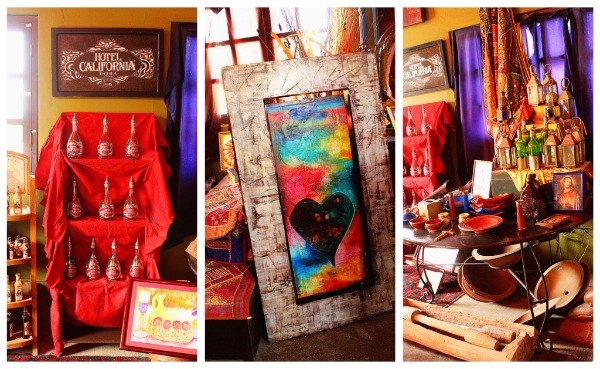 The hotel also has a funky gift shop with souvenirs you won't find anywhere else.
Trust me on this one.
I was allowed to leave the Hotel California… though I'm not sure I wanted to.