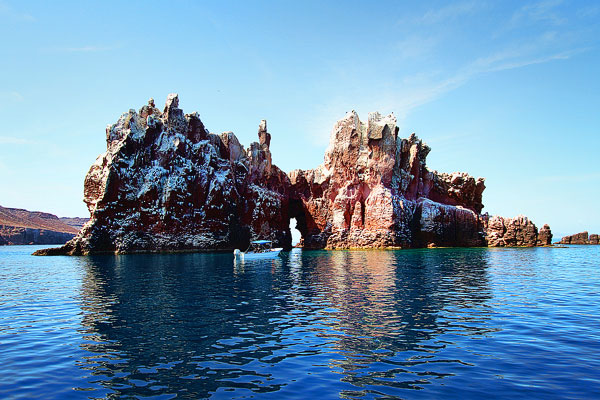 On Friday in La Paz our small group of bloggers took a day trip to Isla Espiritu Santo. Isla Espiritu Santo is a mysterious, private, and uninhabited island located just a short boat ride away from La Paz in the crystal clear waters of the Sea of Cortez. What a treat it was to be out on the ocean on this warm and sunny day. We went snorkeling with sea lions, saw sea turtles and manta rays, had lunch on the beach, and on the way home our boat was surrounded by a family of playful dolphins who decided to entertain us.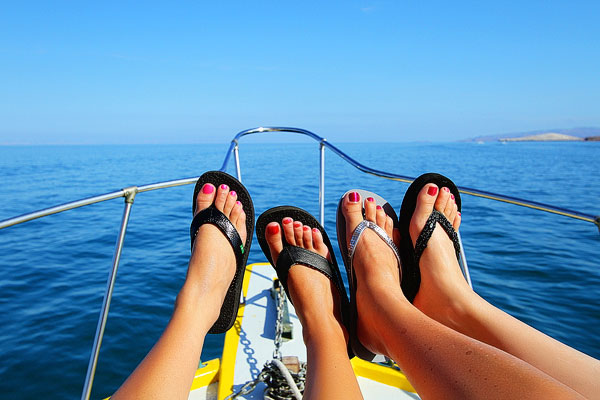 How gorgeous was this weather! We went out with Fun Baja tours, a travel company in La Paz who offers a variety of fun snorkeling and scuba excursions, as well as day trips and tours to Cabos San Lucas, Todos Santos and Pescadero. How I wish we'd had time to do them all!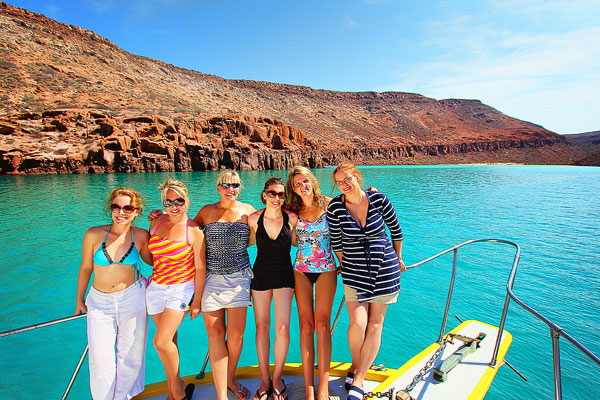 With Rachelle, Jenny, Lori, Katie and Katja
I seriously could not get over how turquoise the waters were here!
By the way. Sorry I'm not wearing any pants.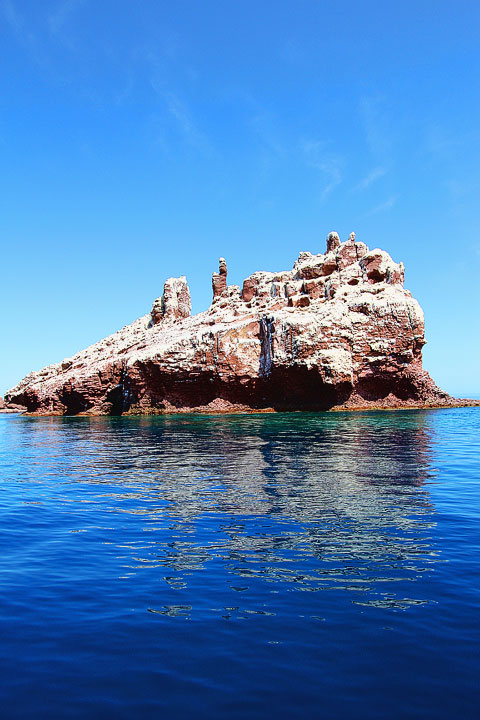 As we got deeper, so did the shade of the water. So blue and beautiful.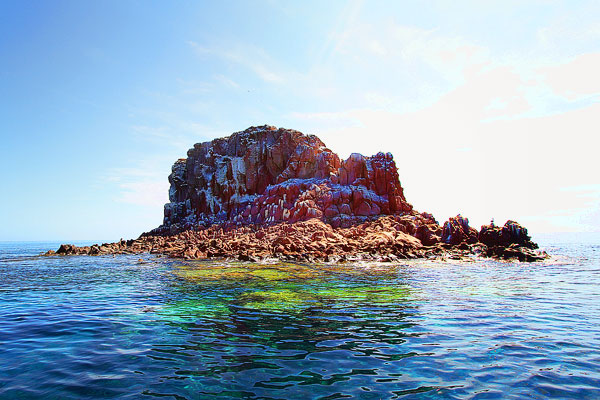 And completely crystal clear. You could see straight through it, like glass.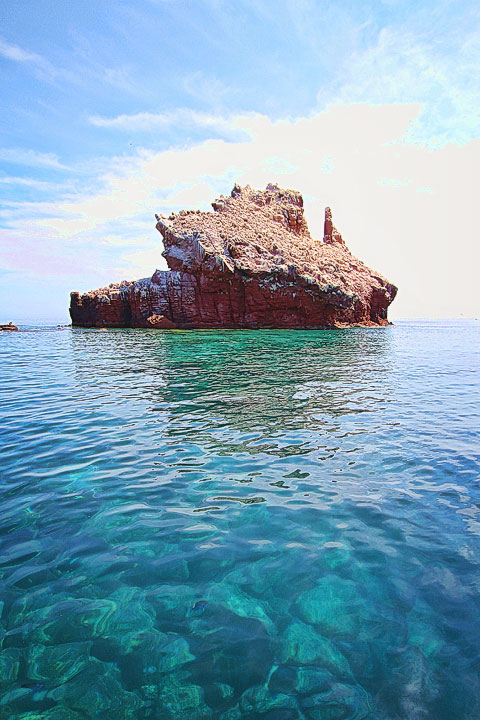 All the way down to the bottom. It would have been fun to have a polarizing filter here!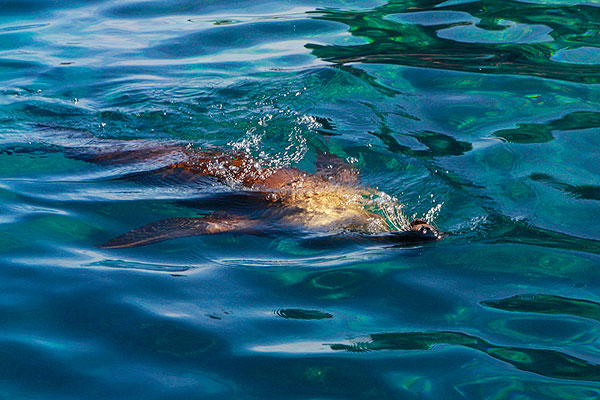 Photo via Katie
Here's one of the cute sea lions we saw, taking a little float!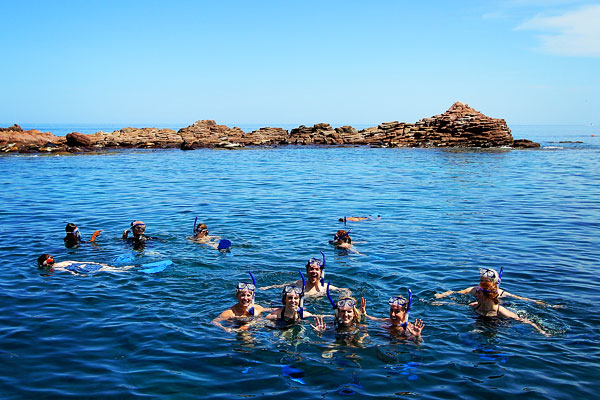 We hopped out of the boat and went snorkeling here. They're too far away to tell in this photo, but there are sea lions all over those rocks in the background, just sunning themselves.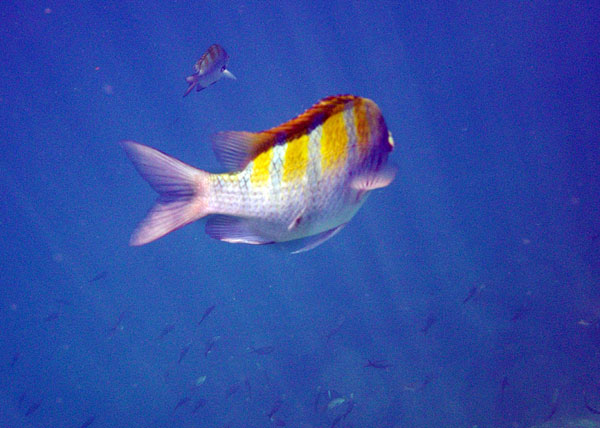 Photo via Katie
We saw tons of colorful fishies, and they were not shy at all! They swam right up to my goggles a few times, I thought they were going to tap on them!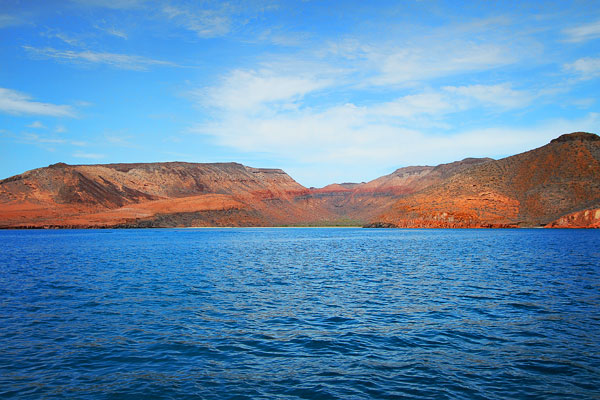 We stopped for lunch at the beach here, in the little alcove off in the distance.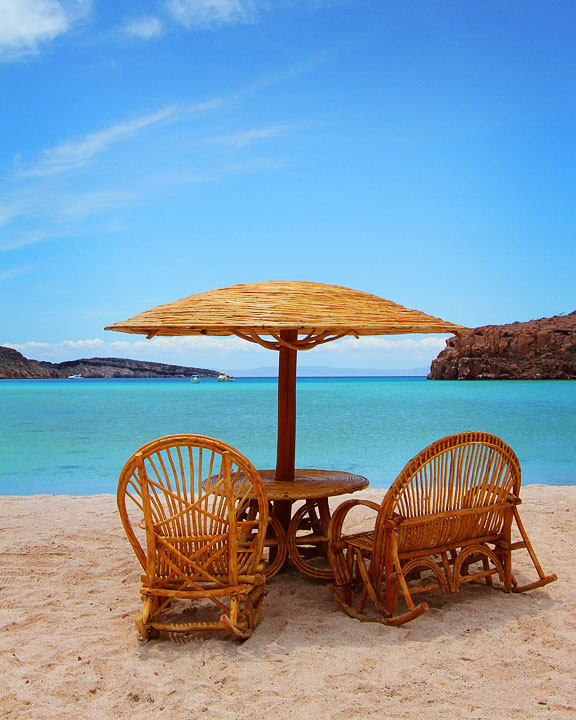 I think I'd like to have lunch here every day, please.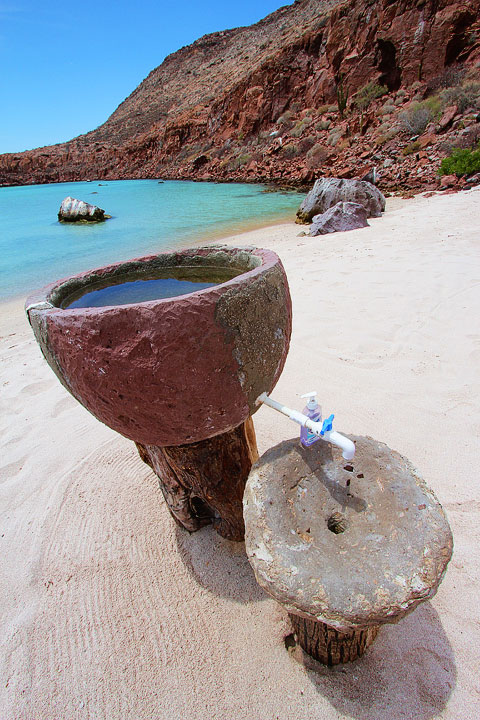 Need to wash up before lunch? No problem! Here's a sink.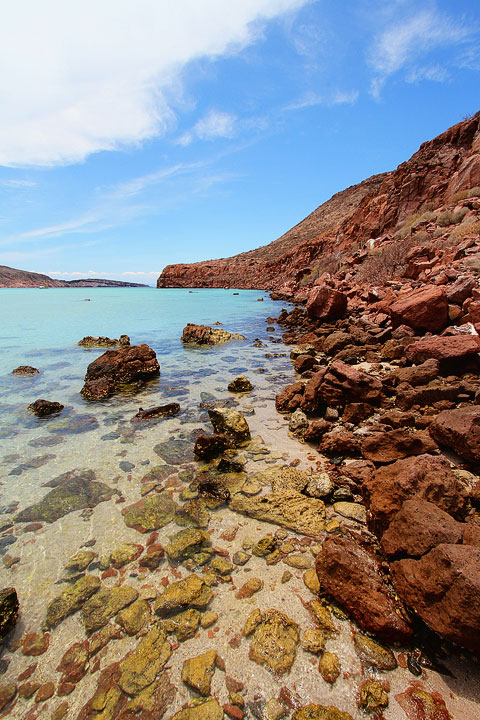 I could not stop snapping photos here, insanely beautiful!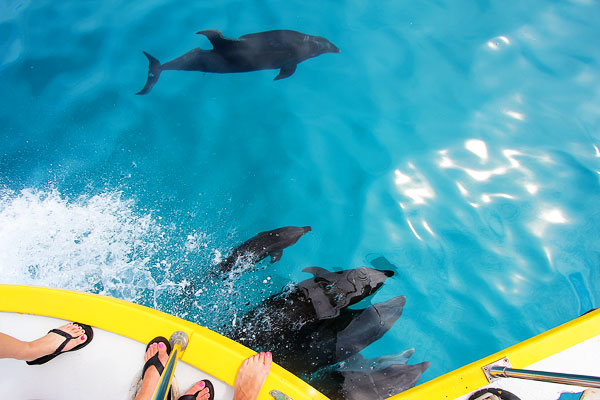 On the ride back to La Paz, we met up with a playful family of dolphins. See the cute little baby down there?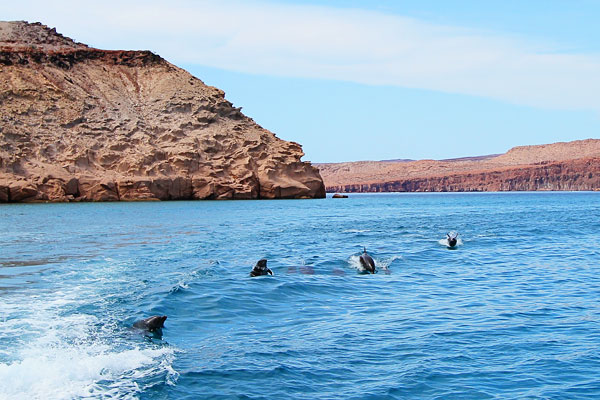 All they wanted to do was jump and swim in the waves left by the boat.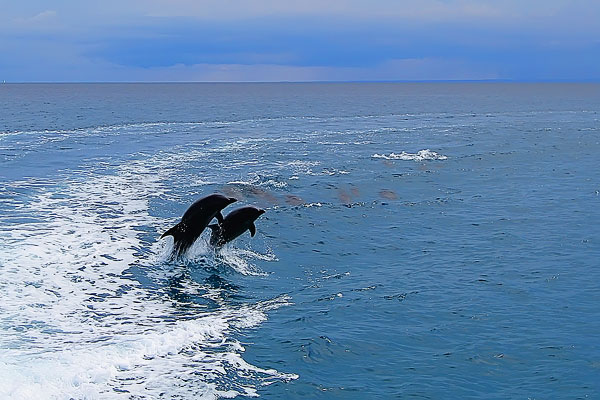 We all oohed and ahhed, I think they had fun entertaining us!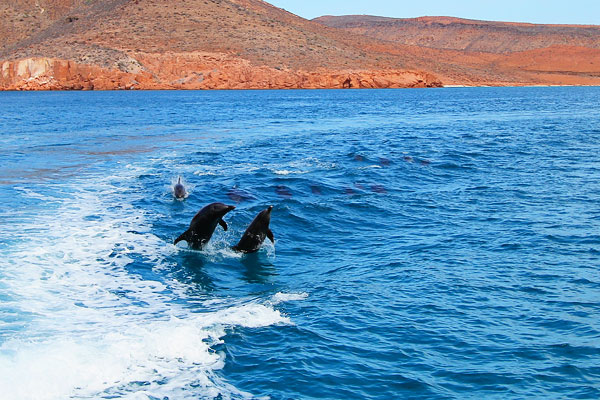 Here's a remarkable story our guide told us about these dolphins. He was taking out another group on the boat, and they stopped to swim with the dolphins. When it was time to get back on the boat, there was one young woman who was still in the water. The dolphins were swimming around her, and she said the dolphins would not let her get back on the boat. The guide tried to swim over to her, but the dolphins pushed him away. The captain drove the boat as close to her as he could get, and they both tried to pull her on the boat, but the dolphins kept swimming around her, pushing everyone else away. They would not let anyone get near her. Finally, after almost an hour of unsuccessful attempts, they were able to get her on the boat. The guide immediately urged her to go to the hospital to be checked out, as dolphins have a sixth sense and could be alerting her to some kind of illness she is unaware of. The next day, the guide received a phone call from the young woman. She told him she went to the hospital, and the doctors checked her out, and he was right. They did find something.
She was pregnant!
Thanks so much for looking. I hope you had a wonderful Labor Day weekend!