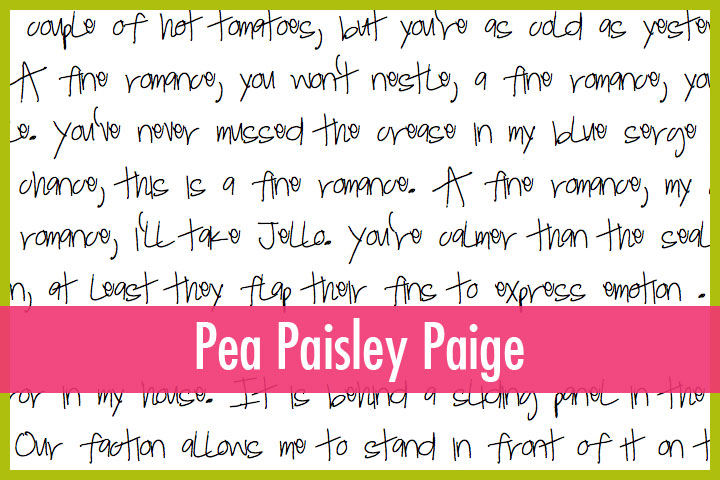 If you're a fan of cute fonts for labeling photos, blogging, scrapbooking, or just collecting I've got good news today!! :) I just uploaded 20 brand new, never-before-seen handwriting fonts on the Fonts for Peas section of Kevin and Amanda. Fonts for Peas is where I take your submitted handwriting samples and turn them into free fonts for you to download and enjoy! I love fun handwriting, and I love it even better when it's a font I can use whenever I want! :) But most of all, I love being able to share these fonts with folks who enjoy them as much as I do. :)
I'm showing off a few of the new fonts available today. Sometimes I don't think you can get a good idea of what a font looks like in just the "quick brown fox" sentence preview, so I decided to highlight a few fonts in paragraph form. I like the way they look better this way. You can get more of a feel for the font, and what kind of tone it sets.
And, uh, please excuse the really random lyrics you are about to be subjected to. I apologize in advance.

These cute doodles come with the Pea Paisley Paige font. By the way, have you seen the new Extra Character Guides? All the new fonts now have Extra Character guides on the download page so you can easily see exactly which key to press to get which doodle! :)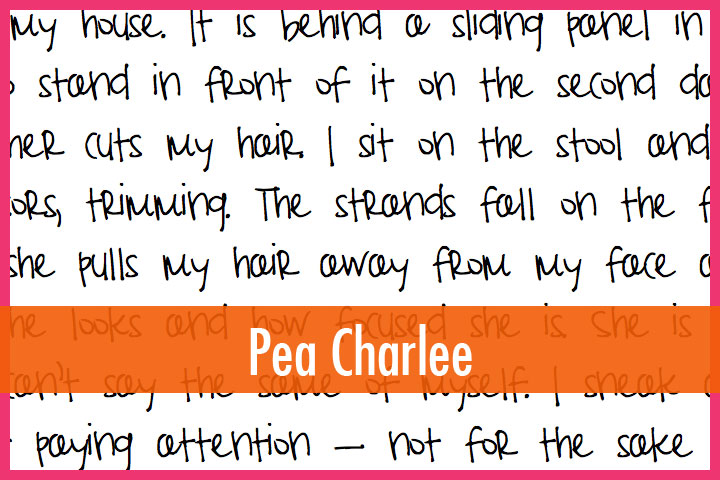 This is an example of font I think looks better in paragraph form. I like the lowercase a here.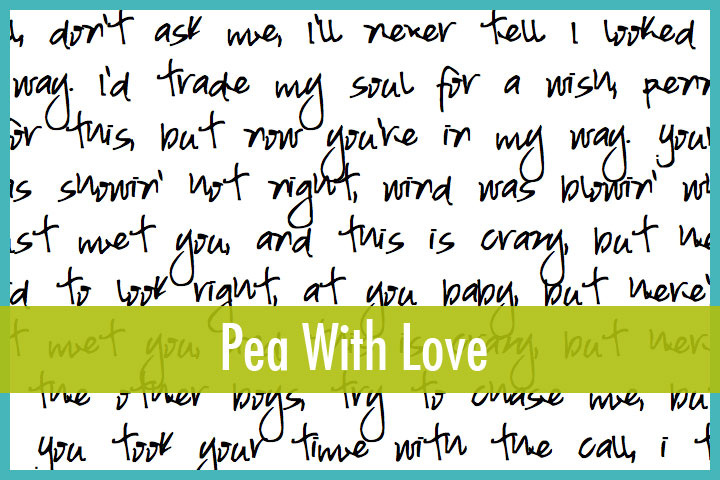 I love the swirly, flowy-ness of this font.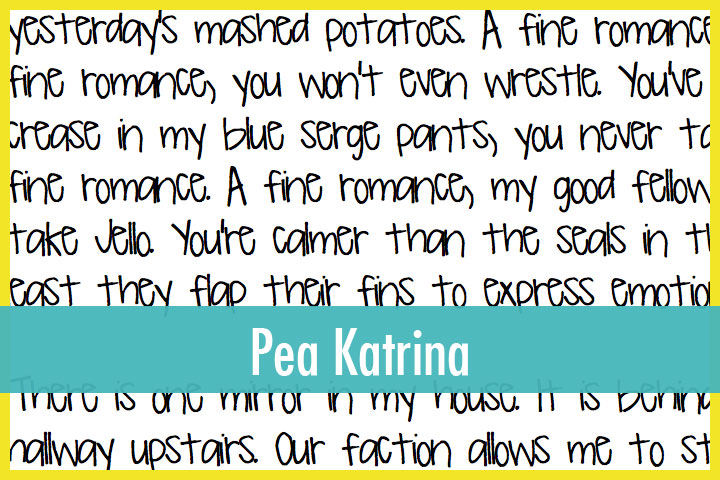 The name Katrina reminds me of the movie Just Like Heaven. Which might just be one of the cutest movies ever. Katrina?! Which then reminds me of Sabrina. Ahh! I love them both.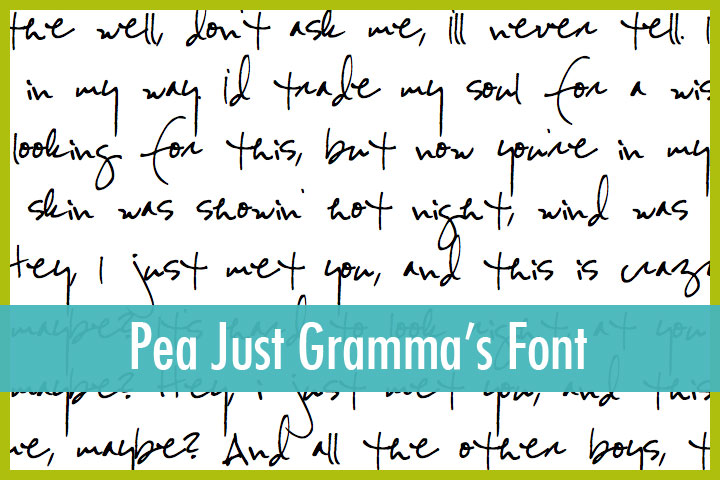 This font, when in paragraph form, reminds me of a handwritten letter.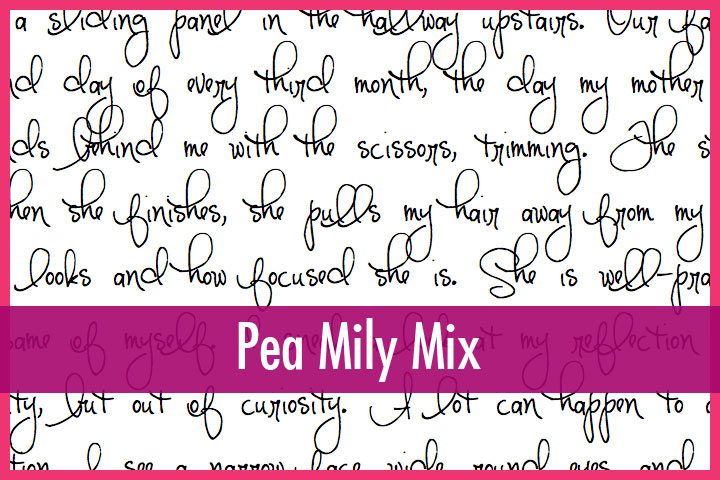 Gasp!! I love the loops and swashes here! I think this one is so stunning as a paragraph.

You've got to check out Mily's other fonts. How fun are these graphic heart doodles!! I mean a zebra-striped heart?! Too cute!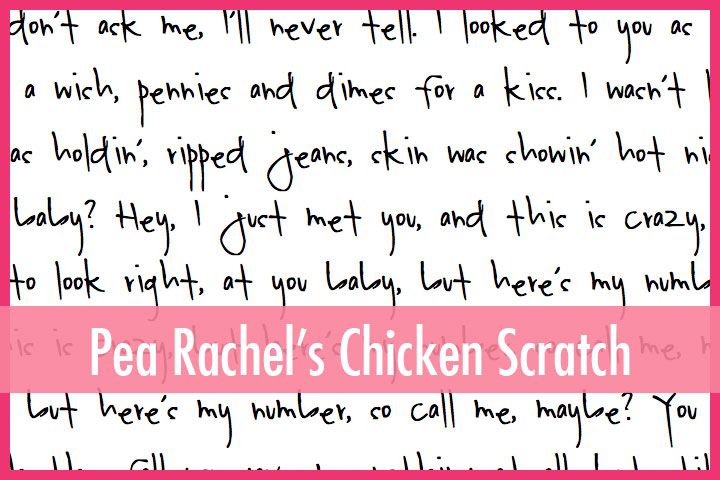 I know. But it's been perma-stuck in my head like all summer. Not that I'm complaining or anything! But Kevin might be.  Since I go around the house singing it at the top of my lungs.
Ahem.
But this is such a fun font. It deserves a fun song! :)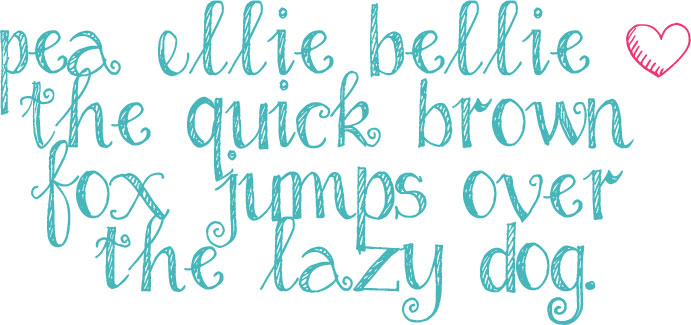 Here's a new one that really surprised me! I love the detail on this decorative, elegant font.

And how adorable is this puppy paw print?! :) You can find this cutie in the Pea Stella Noodles font.
Oh heck, you should just go download them all! Visit Fonts for Peas and scroll down to the bottom of page to find the Download NEW button where you can download all the new fonts in just one click.
Hope you enjoy the fonts!! Have a great weekend!! :)