This Fruit & Yogurt Parfait is the perfect breakfast, snack or dessert recipe! Learn to make a delicious, sweet treat without all the calories!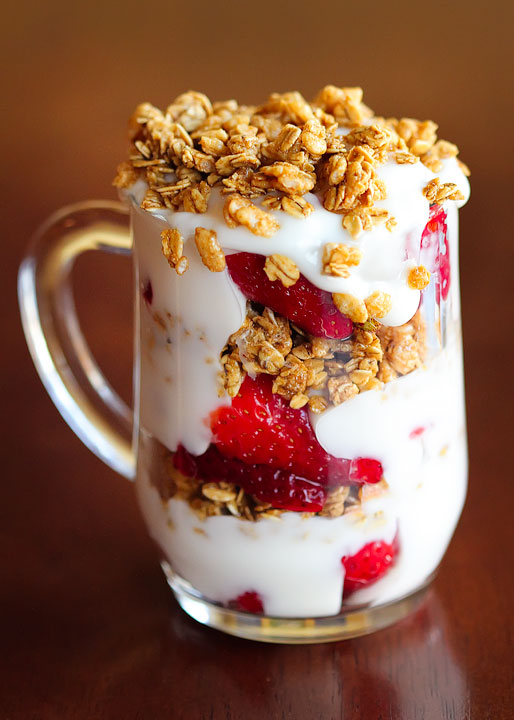 Fruit & Yogurt Parfait Recipe
Since I can't eat cupcakes all the time (I tend to save that for when I'm on vacation!) I like to keep something around the house that I can have anytime, without feeling guilty, but will still satisfy my intense sweet tooth.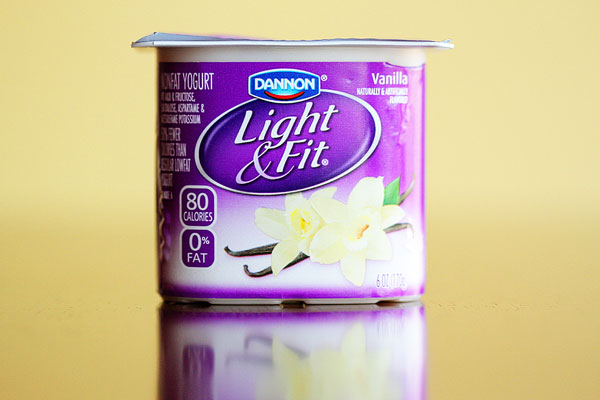 Enter this yogurt. Vanilla Dannon Light & Fit. I initially picked it up because it only has 80 calories. But I completely fell in love with it. It tastes like ice cream. Or that sweet fruit dip. The vanilla flavor is wonderful!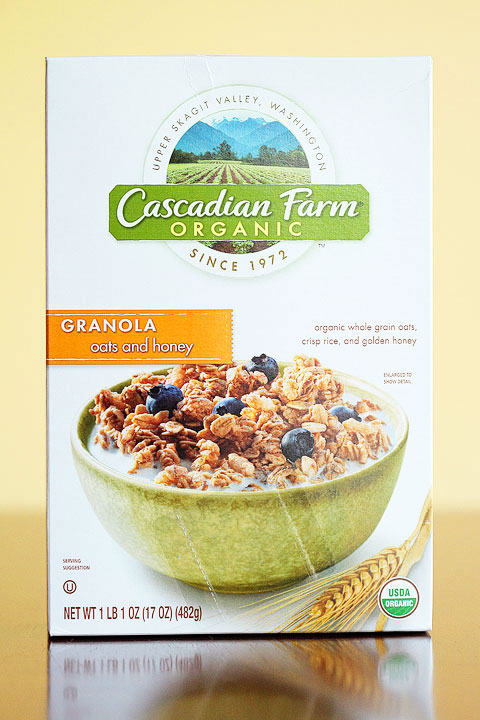 Enter granola. I love granola. I love granola bars. I love granola cereal. I love granola in any form. It gives me that lightly sweet, baked goods quality I want.  When I attended the Dole summit, I learned the recommended serving size for granola is 1/4 a cup. I tend to stick to that, and it's plenty for me.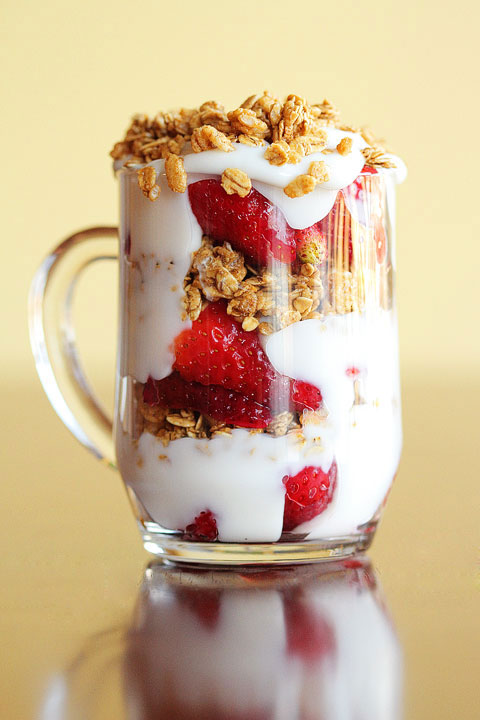 And this is what I do with it. Now I realize this looks nothing like a perfectly layered parfait here. But I tried my best. Sweet, bursting with flavor strawberries. Sweet, creamy, vanilla yogurt. Crunchy, lightly sweetened granola. Are you noticing a pattern?
Sweet.
Guilt-free.
Filling.
Satisfying.
I eat this for dessert. I eat it for an afternoon snack. I even eat it for lunch. It's definitely filling enough!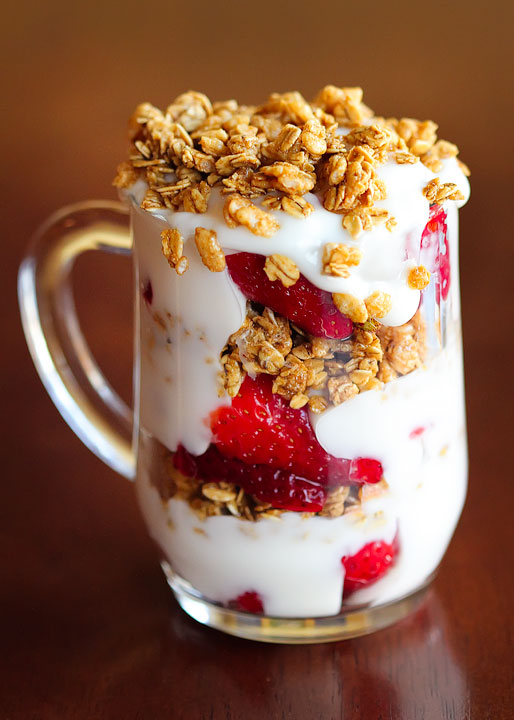 You can get these fruit and yogurt parfaits at Starbucks, Panera Bread, and I think they even have them at McDonald's, although I haven't had one. I like to keep a list of the places that have these in case I'm traveling and want a light meal.
Have a great weekend!