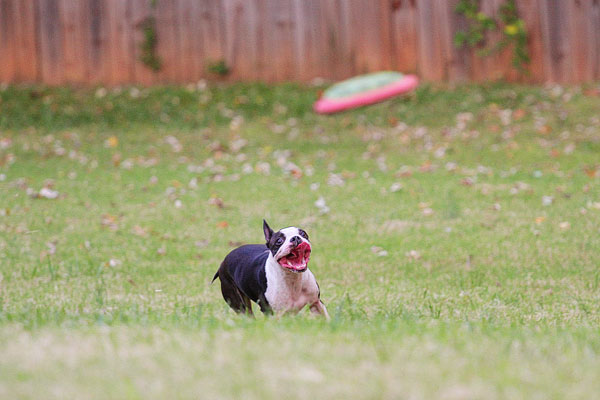 Fall afternoons are the best.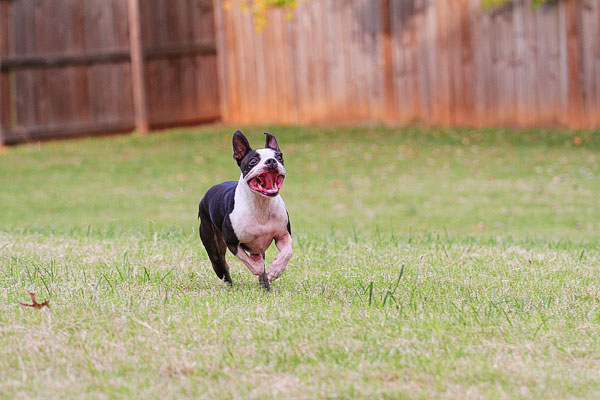 Miley and Howie especially think so.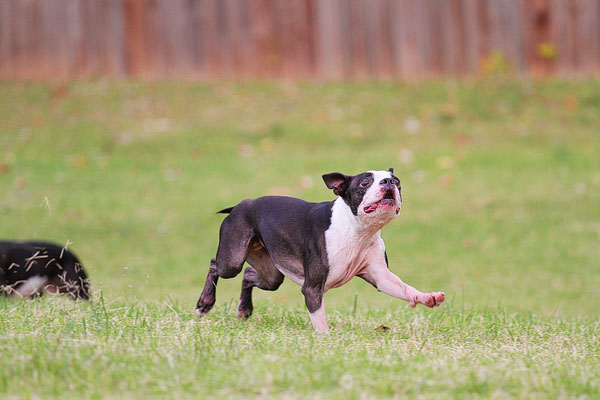 It's not too hot, not too cold, and the sun is just too beautiful to stay inside.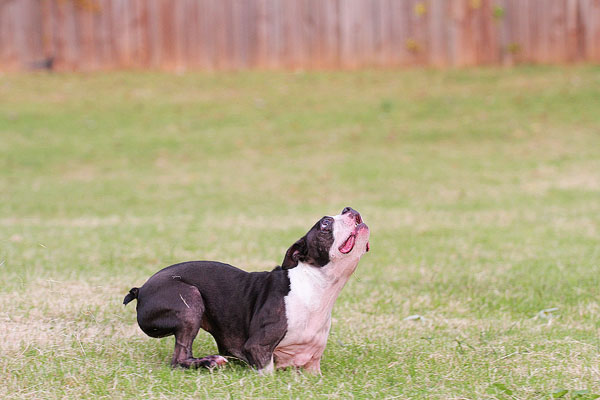 Yep. Fall afternoons are irresistible.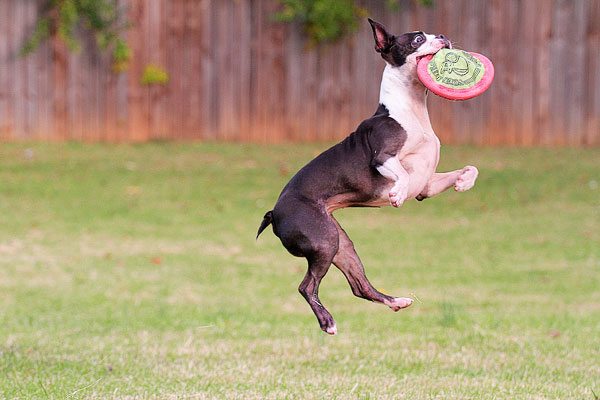 Miley and Howie get so excited to go outside and play. They're so fun to watch.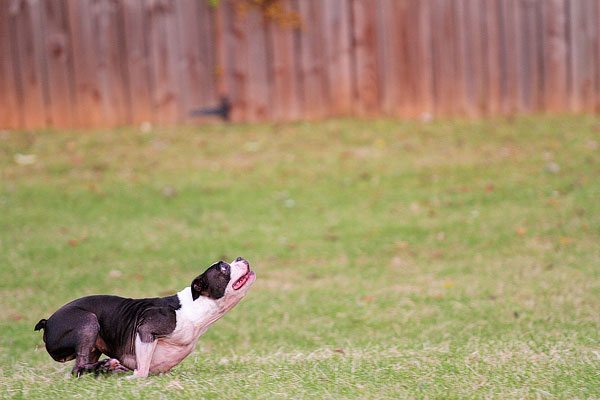 The simple act of putting on shoes and walking towards the back door have them jumping and spinning in circles.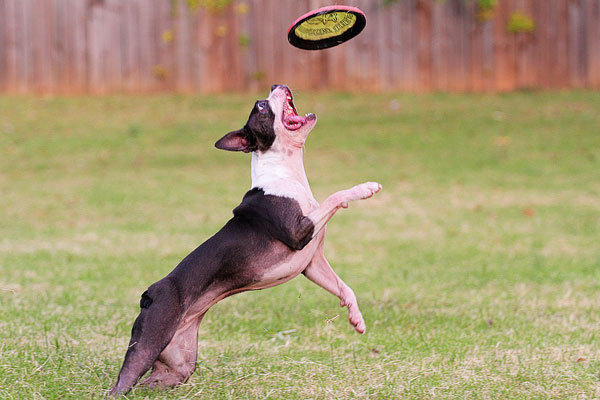 A few weeks ago we got Miley a new frisbee, and she's getting really good at catching it.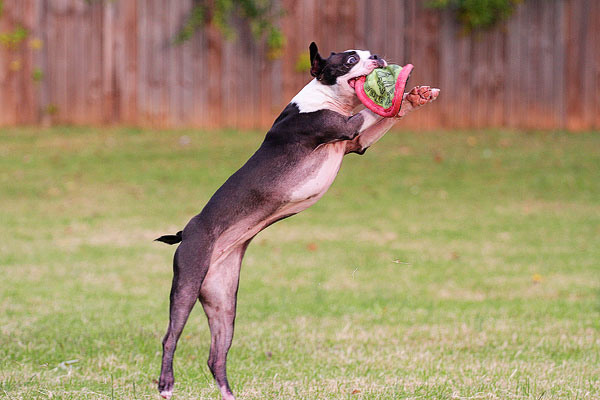 She just snatches it out of mid-air!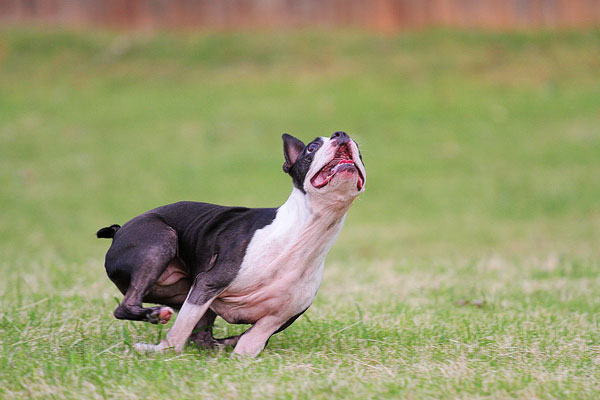 The girl has intense focus as she tracks her target.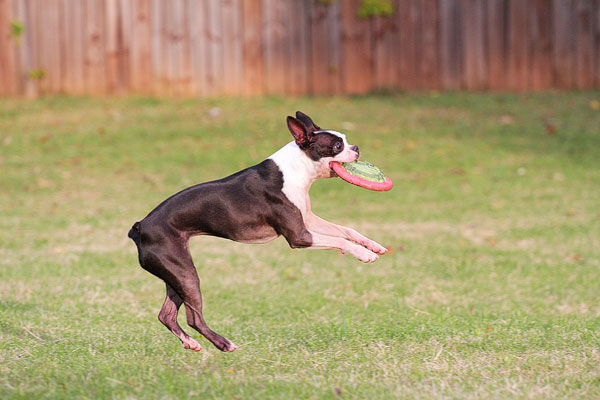 Another great grab!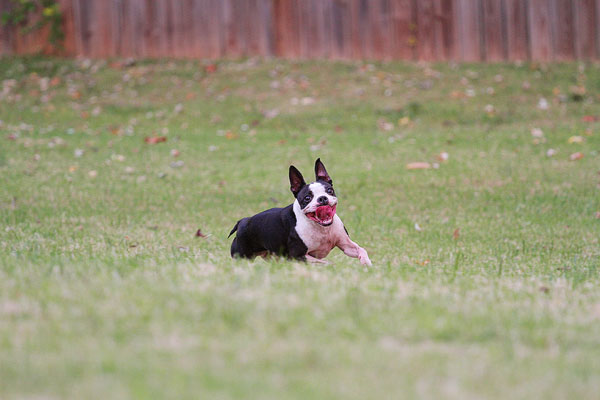 Miley's all smiles as the frisbee takes flight..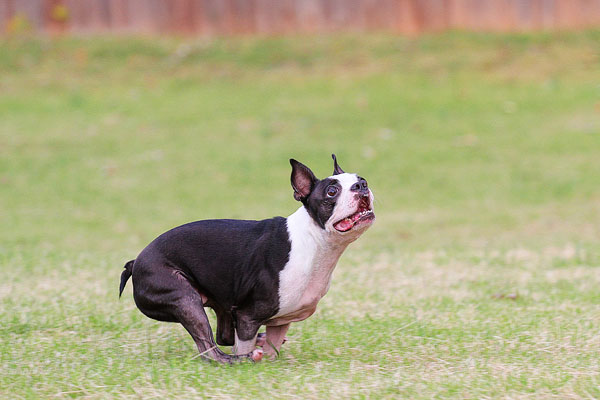 And she spots it! Look how her expression changes here. So serious!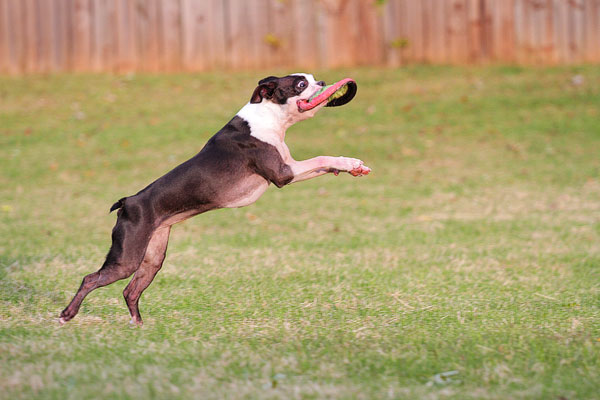 She comes away with it one more time!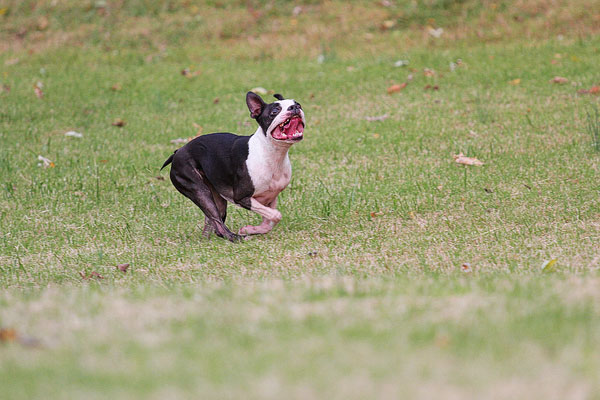 Keep your eye on the prize, Miley!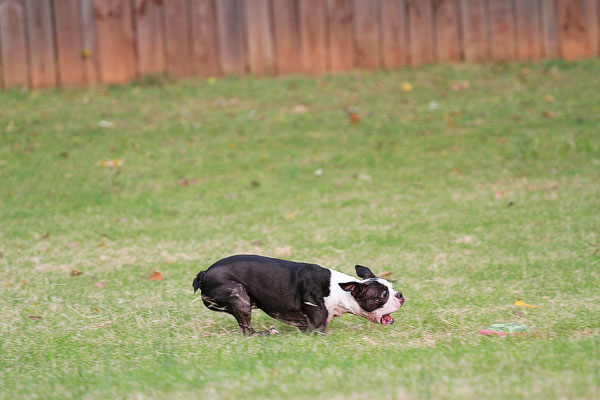 And even when she doesn't catch it…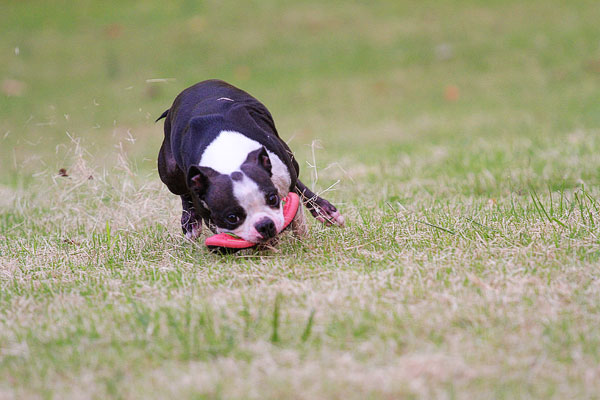 She still snatches it up. That frisbee's not getting away!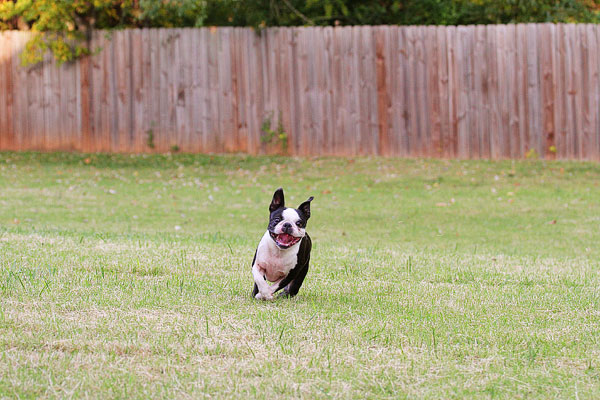 Look at this smiley little guy.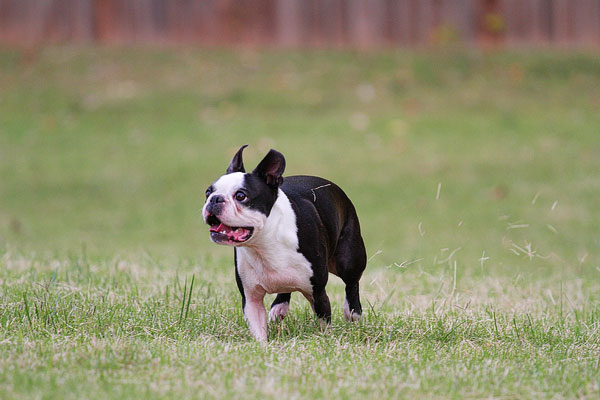 He's got a favorite toy too.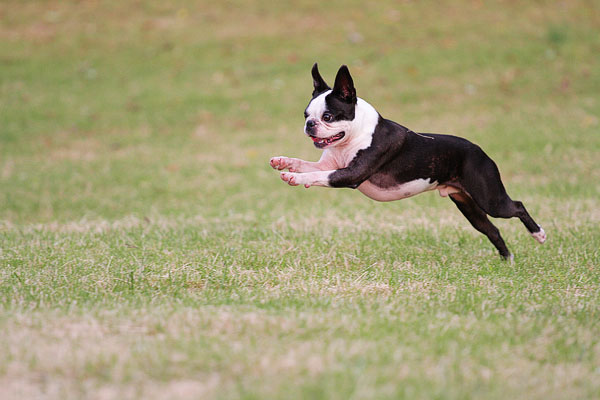 Ready to pounce!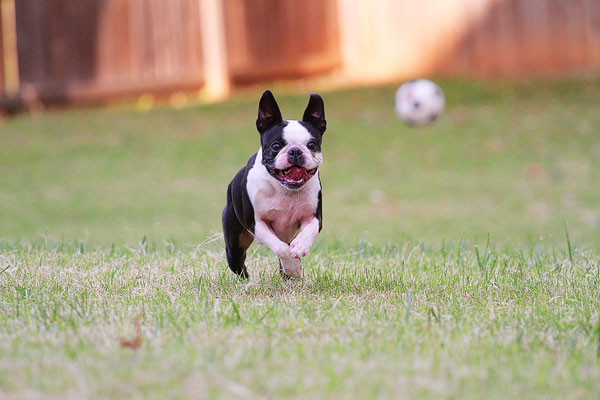 We get these little squeaker soccer balls from PetSmart and Howie just goes nuts for them.
The look on this crazy happy face says it all!