The Cliffs of Moher are one of Ireland's most recognizable landmarks. Finally seeing them in person was one of my favorite parts of our trip to Ireland!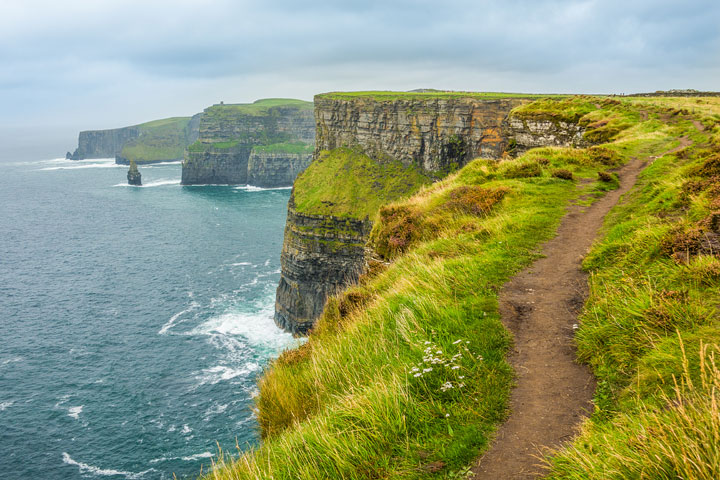 Hiking the Cliffs of Moher
The Cliffs of Moher stretch over 8 miles along the western coast of Ireland. They tower above the Atlantic Ocean, reaching over 702 feet at their highest point.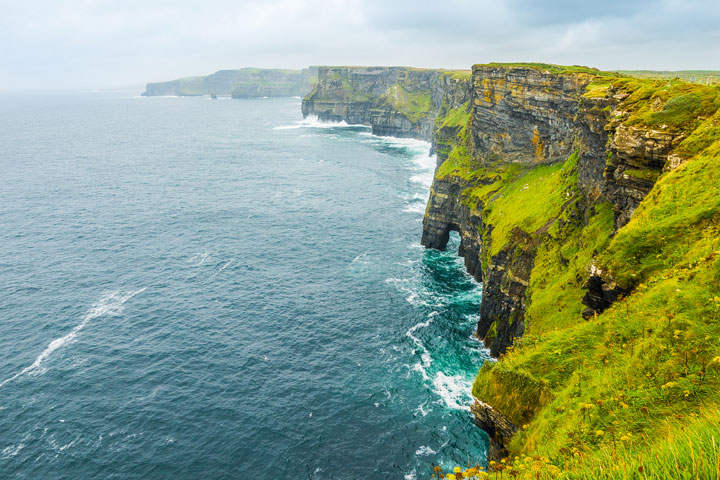 The Visitor Center is located at the midpoint of the cliffs, which is also the highest point. If you're short on time and just want to see the most recognizable view of the cliffs, you can do that from here.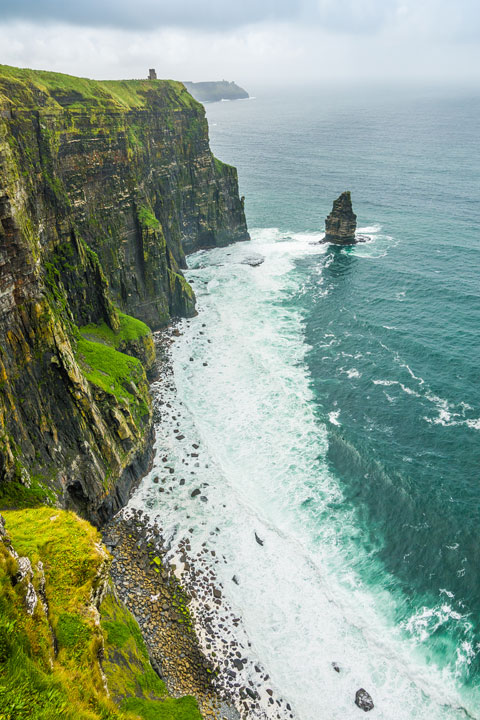 However, I absolutely love hiking, so I was thrilled to discover there is a well-marked hiking trail that follows the entire span of this breathtaking coastline.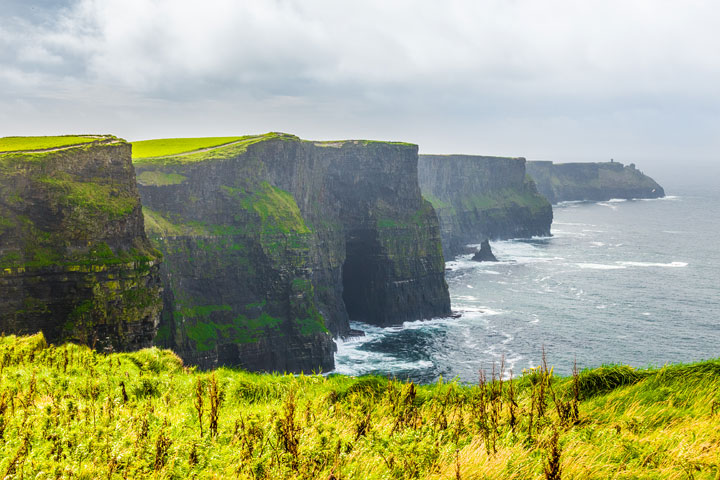 We started our hike from the Visitor Center, but you can also start at the beginning or end of the cliffs (Hags Head or Doolin). You can park at one end and take the shuttle bus back to your vehicle after you finish the hike. The shuttle bus runs back and forth regularly.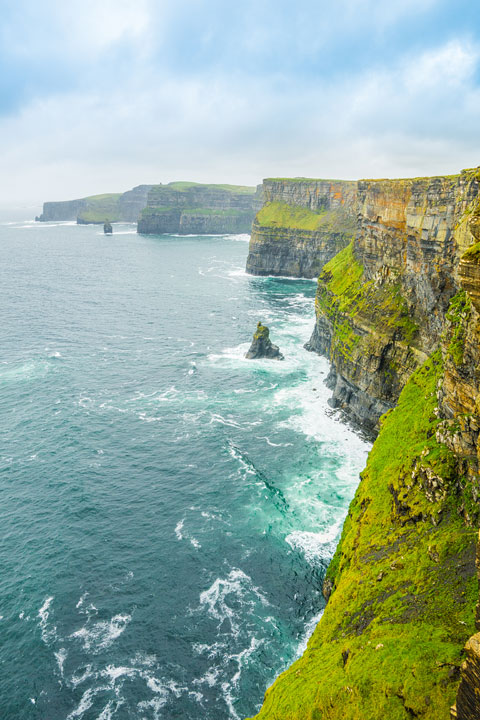 We started at the Visitor Center and hiked to the right towards Doolin for a bit. Then we turned back and hiked all the way to Hags Head before turning around and hiking back to the Visitor Center.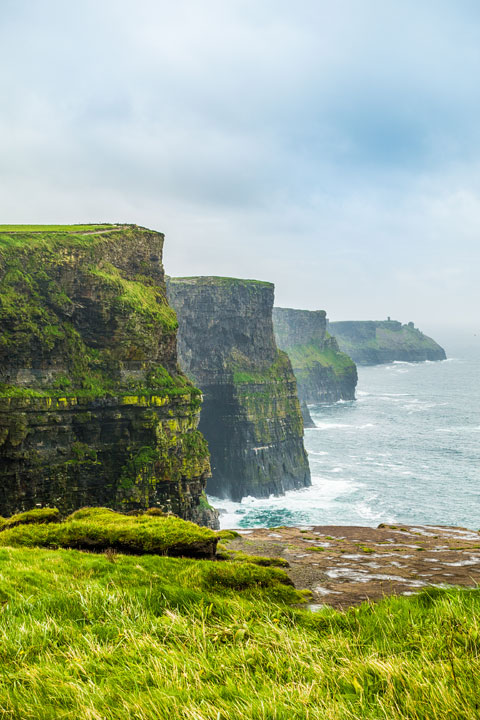 This was honestly one of my favorite things we did in Ireland. Even on a gray day the views were spectacular! I couldn't stop taking pictures.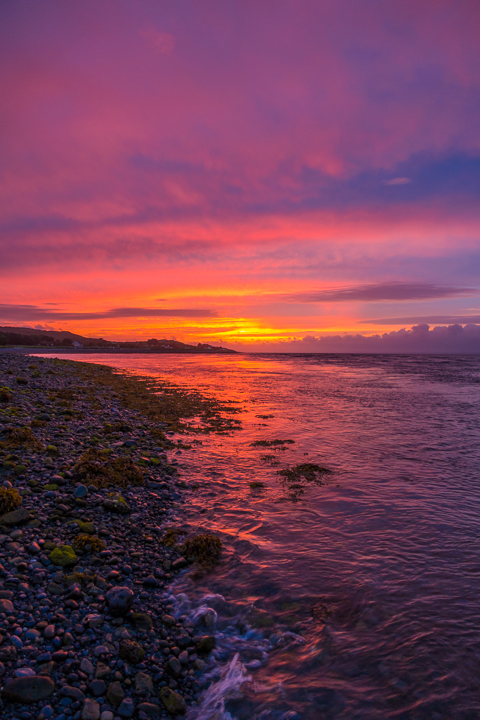 That night on our way back to our hotel in Galway, we stopped at Linnane's Lobster Bar for dinner. This gorgeous sunset was our dinner view!
---
Where to Stay in Ireland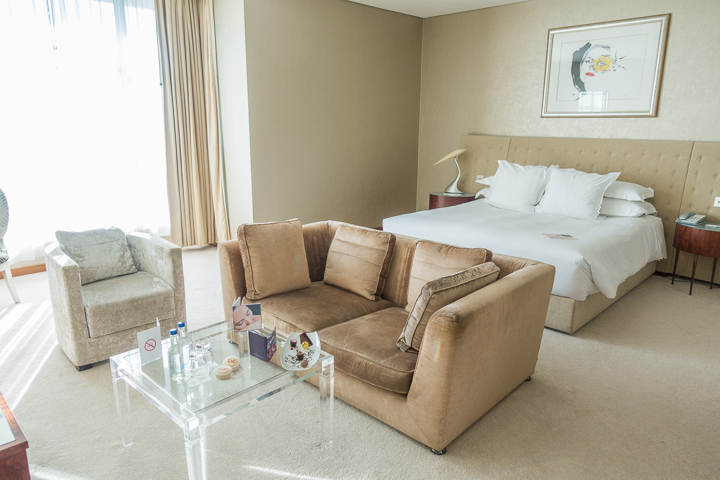 I absolutely love, love, loved our hotel in Galway! We stayed at the g Hotel & Spa.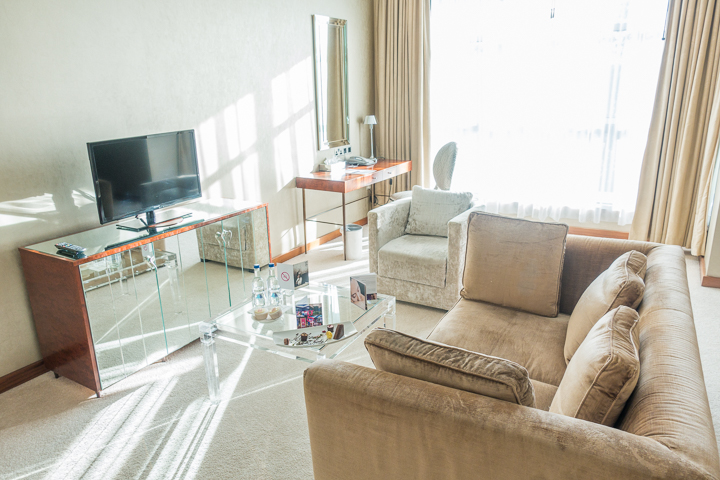 Our room was so beautiful, spacious, and full of natural light!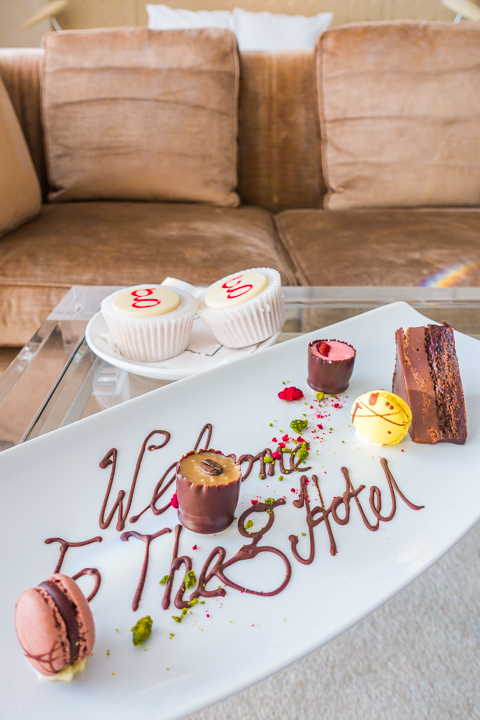 How fun are these welcome snacks?? I am still dreaming about that lemon cupcake!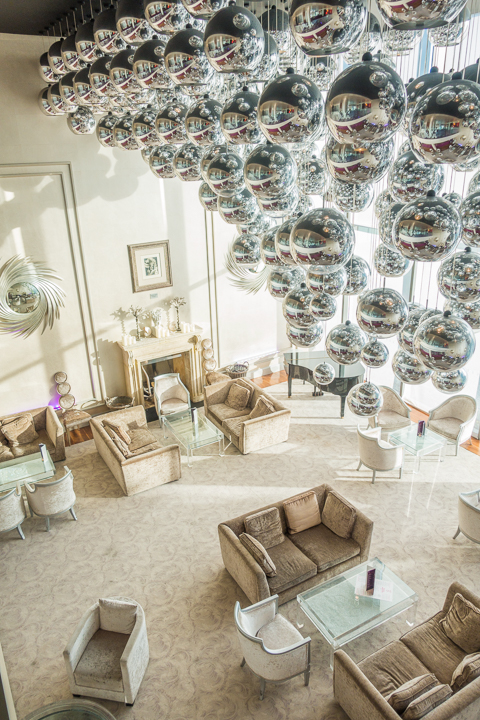 the g Hotel & Spa is seriously one of the most beautiful hotels I've stayed in.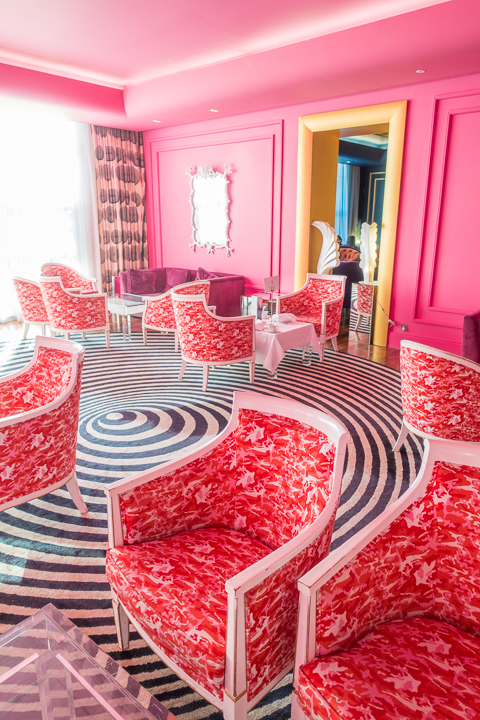 Honestly I think it was made for me!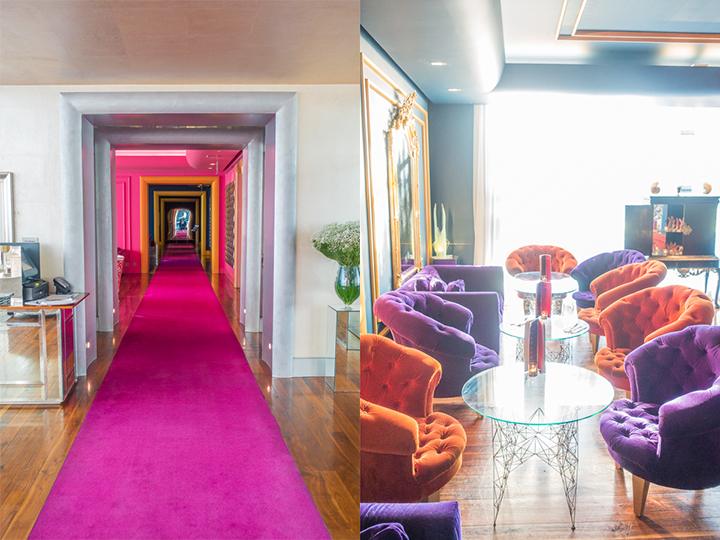 So many fun colors and and cozy seating areas.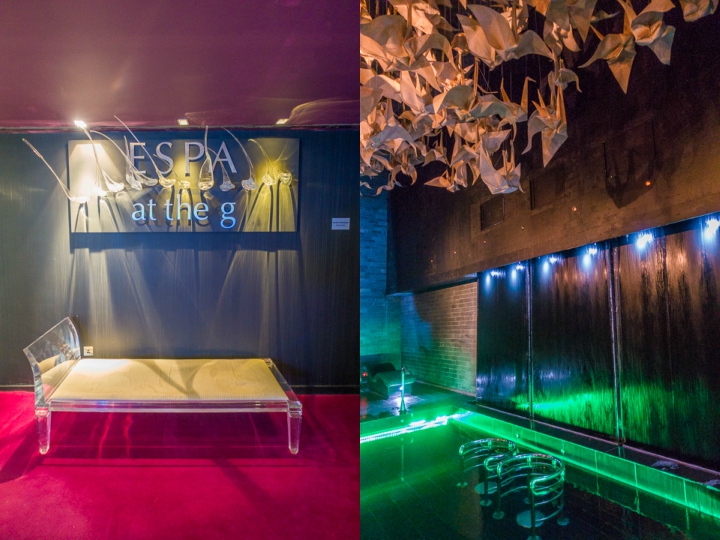 The spa at the g Hotel was amazing. There's a steam room, sauna, heated lounge chairs, and a water therapy pool. There are high powered jets you can stand under that feel just like a massage. I never wanted to leave!!!!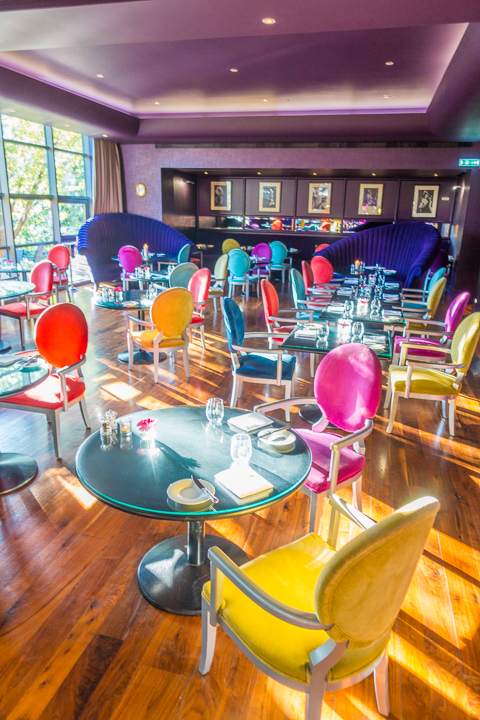 Where to Eat in Ireland
I had one of the most amazing meals of my life at Restaurant Gigi's inside the G Hotel.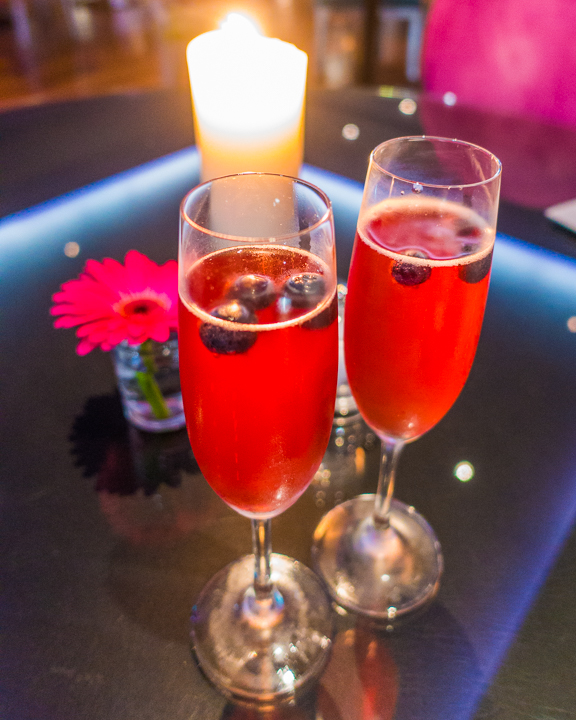 We started with these fun lemon, Prosecco, and pomegrante cocktails.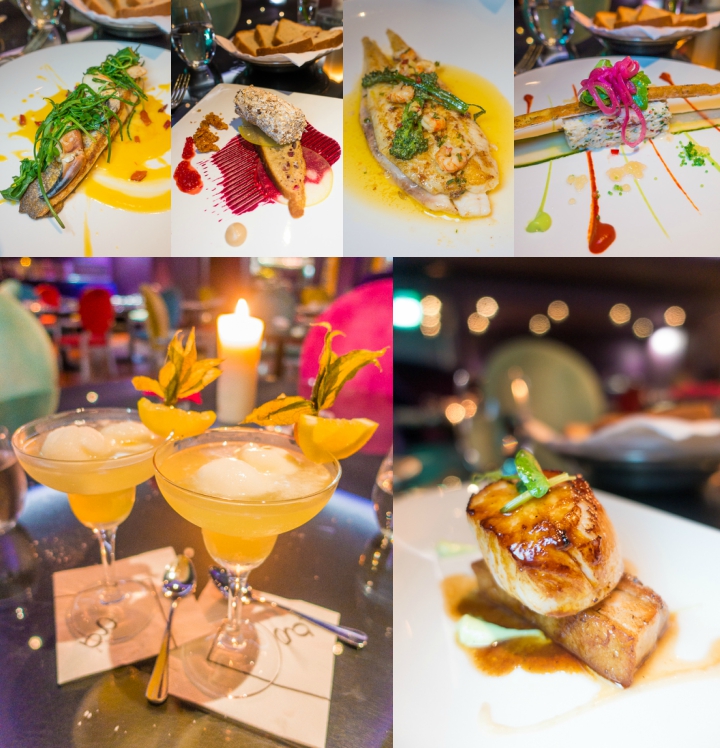 Each course was even better than the next. I am still dreaming about the sole!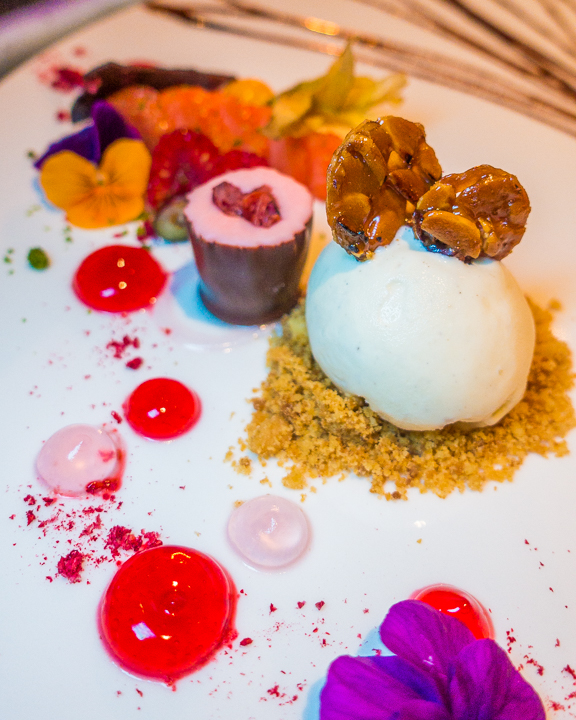 How gorgeous are these desserts?? The chocolate lava cake was to DIE for.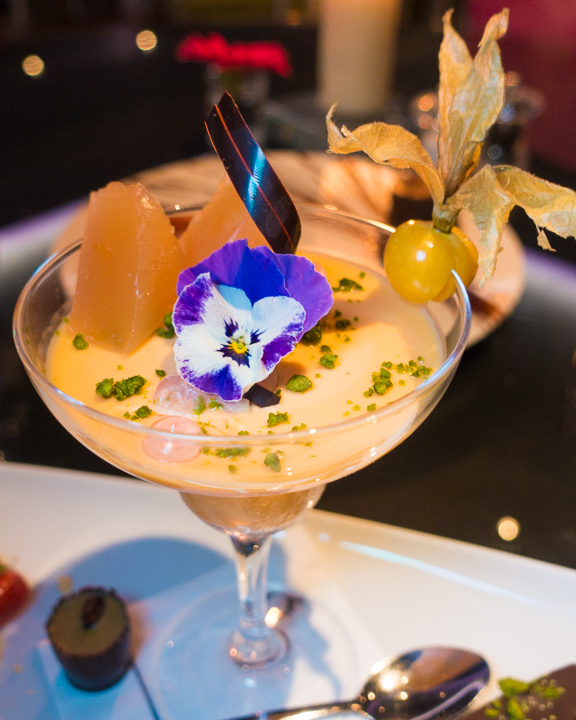 Highly, highly recommend a meal here if you are anywhere near Galway!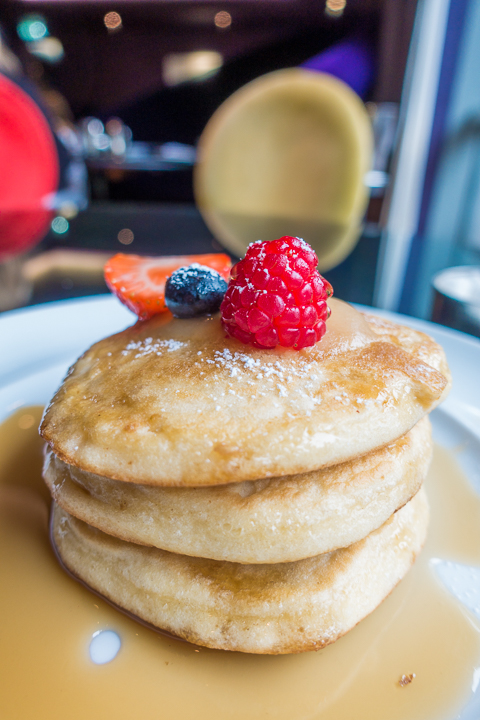 The g Hotel has a fabulous breakfast as well. Both mornings they offered to pack us a lunch to take with us. It was perfect for our hiking day at the Cliffs of Moher!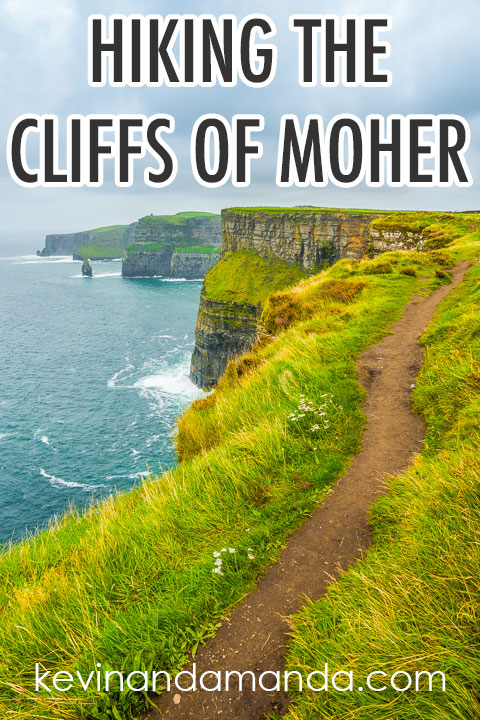 Did you know? The Cliffs of Moher have been featured in several very popular movies including The Princess Bride and Harry Potter!
Thanks so much for reading! Stay tuned for more from our 2-week road trip through Ireland.