This Chocolate Peanut Butter Cake is over-the-top decadent!! I made my best chocolate cake recipe ever with peanut butter frosting!! A chocolate peanut butter lover's dream come true!!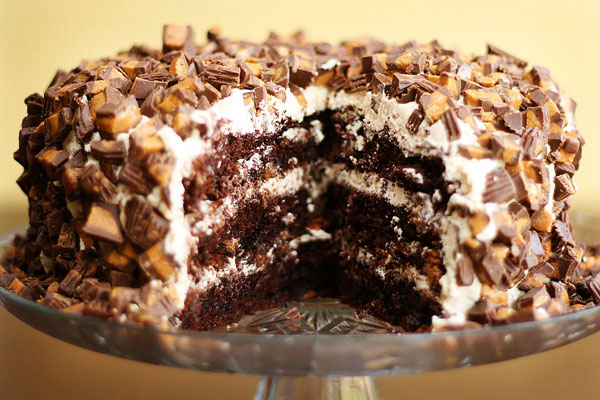 Best Chocolate Cake Recipe
I made my best chocolate cake recipe, but instead of adding 2 cups of chocolate chips at the end, I added 2 cups of chopped, mini peanut butter cups!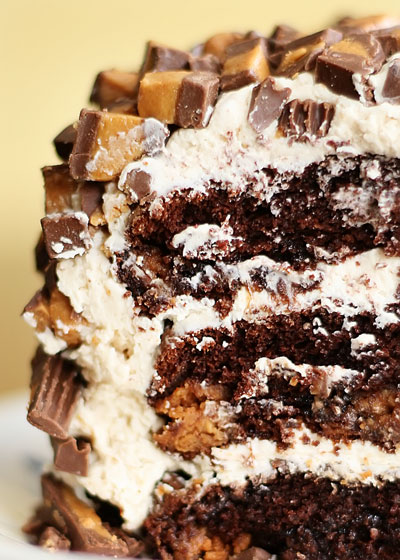 Peanut Butter Frosting
At first I thought the peanut butter buttercream frosting might be a little too rich for me, but let me tell you right now that was THE best frosting I have ever had the pleasure of tasting in my entire life. So smooth. So light. Just a hint of peanut butter. I think I may even like it better than the original vanilla buttercream!
To make it, all I did was make my regular vanilla buttercream frosting and mixed in 1/2 cup of smooth peanut butter at the end.
I will definitely be making the peanut butter frosting again. Hopefully soon. Very very soon.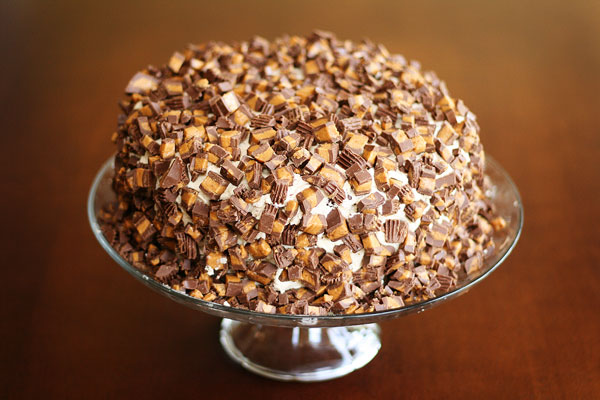 This cake was so ridiculous. So rich. So chocolaty. So peanut buttery. Kevin loved it.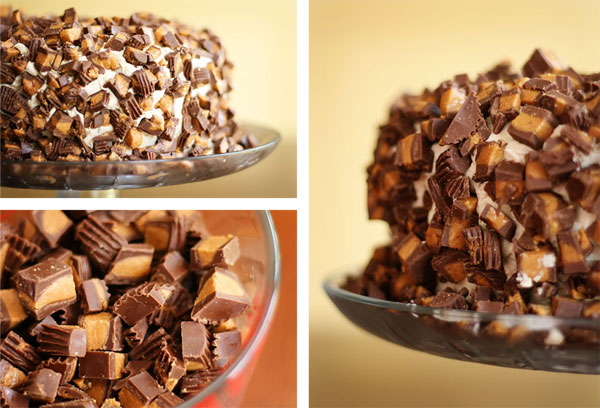 In the end, I ended up using 2 *entire* bags of mini peanut butter cups. Almost a full bag for the inside and the rest for the outside. That's over 100 peanut butter cups in a single cake. Excessive? Extravagant? Over the top? Yes. Divinely delicious? Definitely.

Recipes
Best Chocolate Cake Recipe (use chopped peanut butter cups instead of chocolate chips!)
Vanilla Buttercream Frosting (add 1/2 cup creamy peanut butter)