If you are planning a trip to New Delhi, India you're going to want to read this first! Use this guide to help plan your trip so you don't miss out on the best sites and things to do in New Delhi.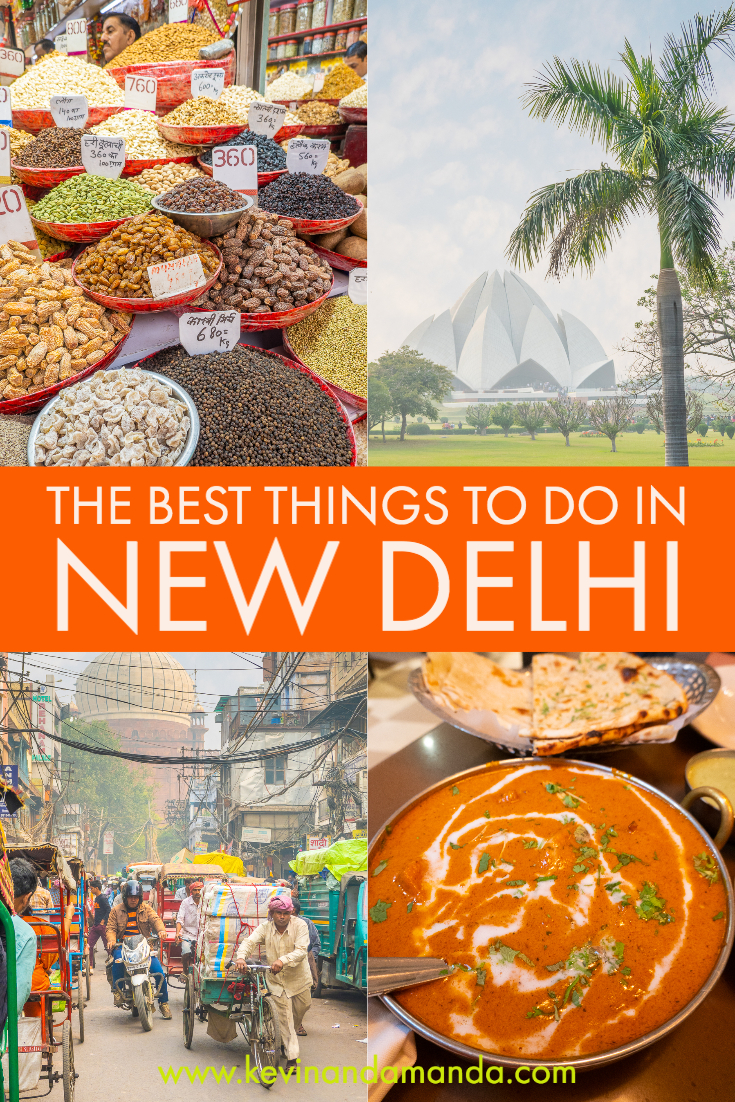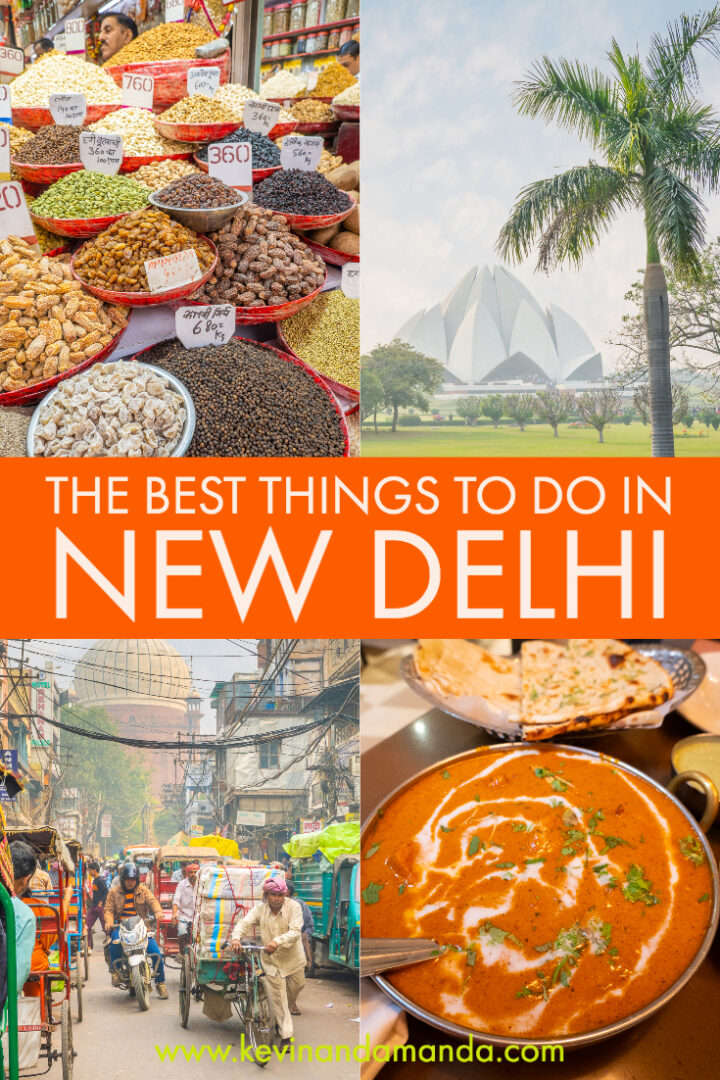 Where is New Delhi?
New Delhi is centrally located in the region of Delhi. This is in the north central part of India.
Is it Safe in New Delhi?
India has been on my bucket list for a long time, but I have to admit, I was really worried to travel to India. I was more nervous to travel here than anywhere else I've ever been. I'd heard not great things: it's dirty, it stinks, you always feel sick from the food, it's not safe, men will follow you around, harass you, not leave you alone.
If you want to go to India, but you have doubts like I did, let me assure you, India is fine!
The people were super friendly, respectful, and polite. Just like in Egypt, everyone wanted photos with us because of our light skin and blonde hair. But they would always ask very nicely first, and unlike in Egypt, they didn't swarm us when we said yes!
No one bothered us except to say "Hi, where are you from? Oh America, nice country!" Then they would go back to doing their own thing.
When someone came up to talk to me, I didn't immediately clutch my purse and assume they were trying to scam or pick pocket me.
With that said, New Delhi isn't free of crime. There's a population of over 12 million people in New Delhi. Crime is something that comes with any city that has such a large population.
Read More: The Ultimate 1-Week India Itinerary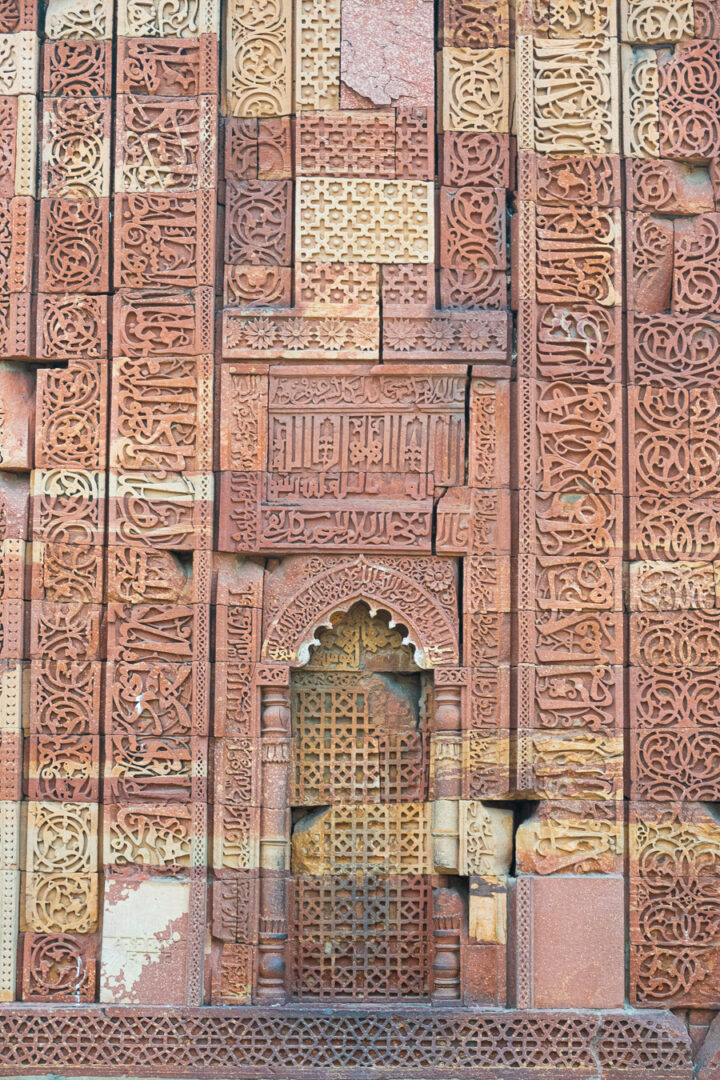 The Best Way to Get Around New Delhi
To ensure you have a stress-free trip, I also recommend booking a private tour with a company who will pick you up from the airport and take you around to see all the best things to do.
We highly recommend GetsHolidays. They were the most responsive, gave the most details and information about what our experience would be like, and were the most willing to work with us to customize our itinerary.
They will pick you up at the airport and you will have your own private guide and driver who will both be with you the entire time, from door to door. We have heard horror stories about the taxi drivers in India, but with your private driver, you won't have to worry about that.
In each city you visit, you will have a local guide who was born and raised in that city and knows their hometown by heart. They will make sure you see all the best things to do in India and help keep you safe in a foreign country. I would definitely go back to India and I would definitely book with GetsHolidays again.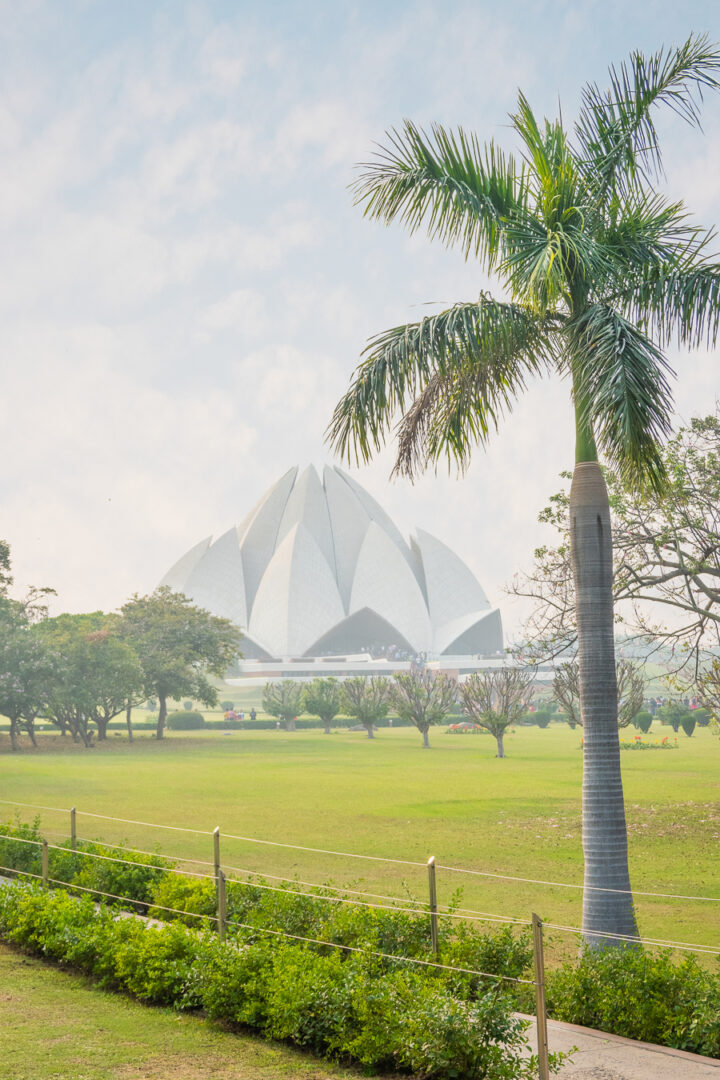 Is New Delhi the Same as Delhi?
New Delhi isn't the same as Delhi. New Delhi is the capital of India. It is a territory, or city, in Delhi. Delhi is made up of eleven smaller cities, and New Delhi is one of those cities. Sometimes, Delhi is referred to as Old Delhi. It is very hard to draw a boundary between Delhi and New Delhi.
New Delhi is the government seat of India. You will find more government buildings there, like the President's palace, Parliament, and various embassies. In Delhi you will also see more old monuments, tombs, and Mughal architecture.
Read More: The Taj Mahal — What You Need To Know Before You Go!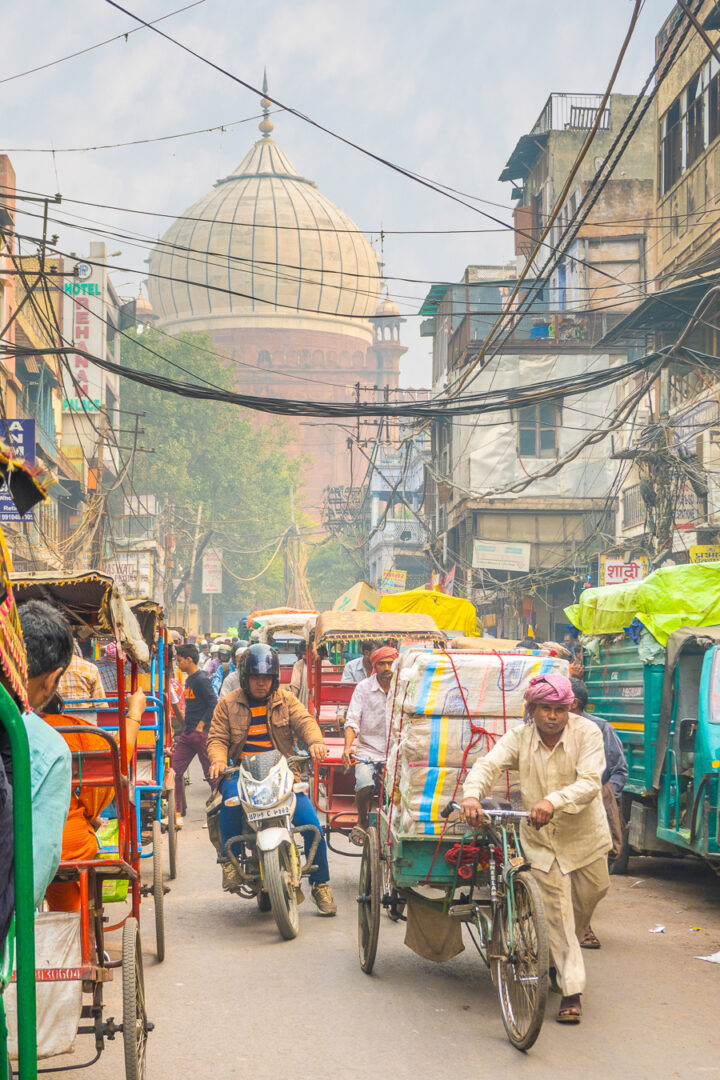 What Are The Best Things To Do in New Delhi?
Below you'll find a list of the most popular things to do in New Delhi, along with some tips for visiting each place. These are the things you absolutely don't want to miss if you go to the capital of India. Use this guide to help plan your itinerary so you don't miss any of the best things to do in New Delhi!
You can do everything mentioned in this article in one full day in New Delhi.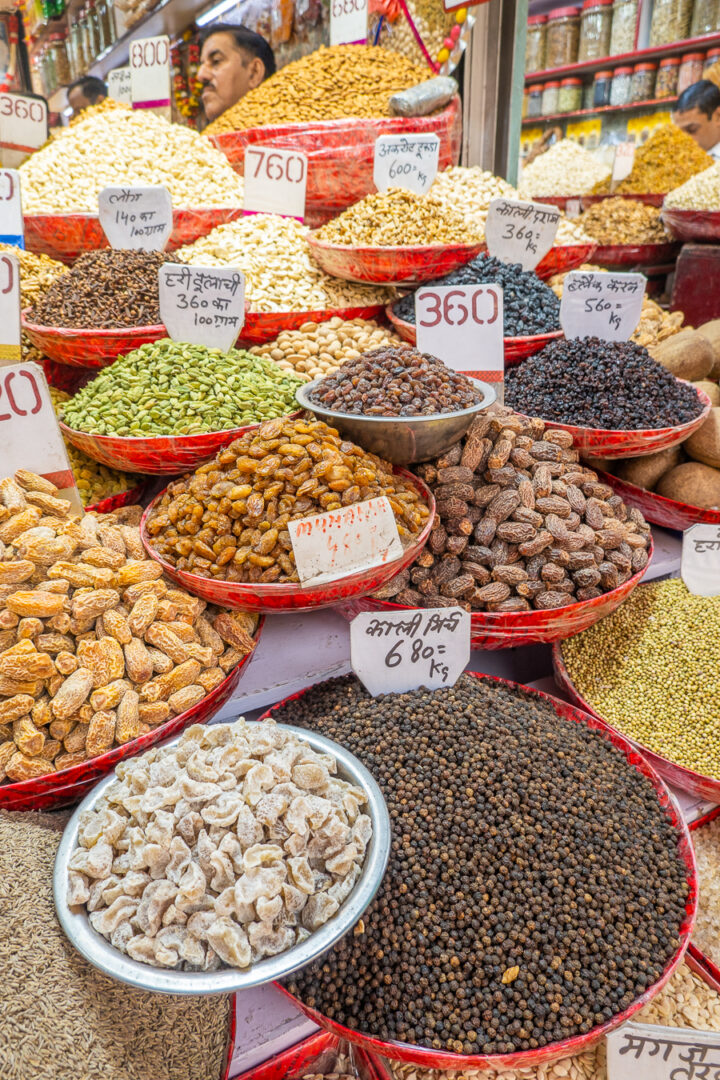 Best Things To Do in New Delhi #1:
Take a Rickshaw Ride through the Chandni Chowk Market
Rickshaw Ride through the narrow and colorful streets of Chandni Chowk – the oldest and biggest markets of Delhi. This market centers around one of the most famous and historic streets of Delhi. There are so many colors, smells, sights and sounds, it is truly a one-of-a-kind experience.
These rickshaws are a fun way to experience the markets and sample local food. Rickshaws come in both a bicycle pedal style or a motorized version. You can rent your own rickshaw to drive, or you can hire a guide to drive you around so you can really soak the culture in.
Plan to spend about 1 hour exploring the market.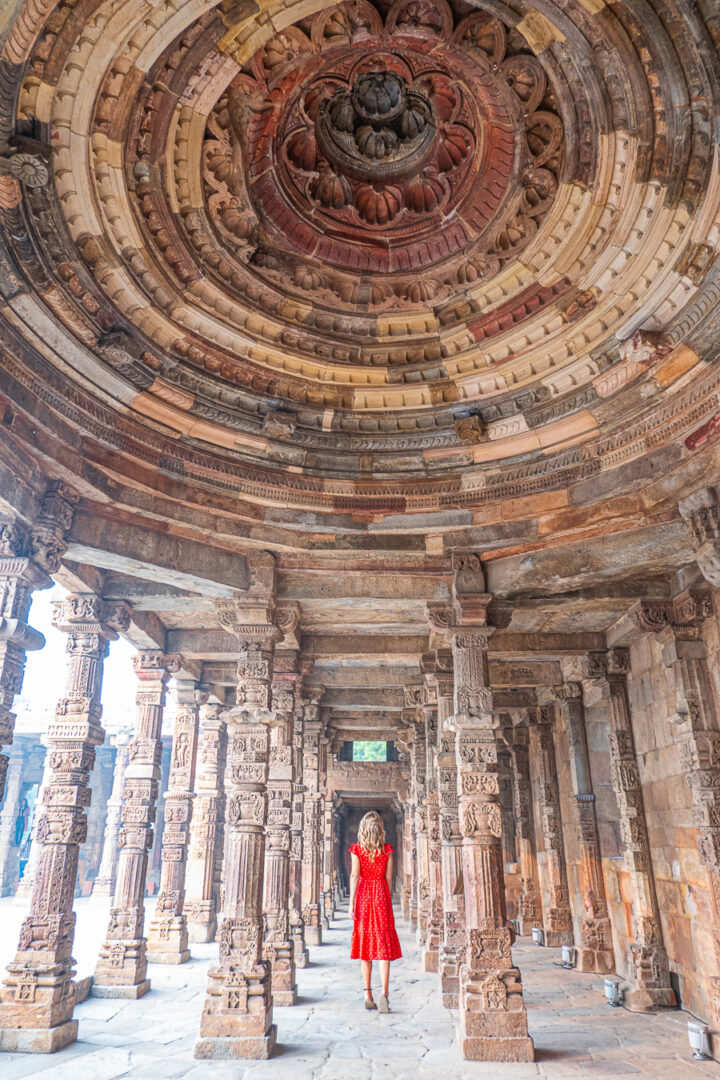 Best Things To Do in New Delhi #2:
Explore Qutub Minar
Qutub Minar is a UNESCO World Heritage Site that was built in 1193. I could have walked around for hours admiring all the intricate details here. It was definitely one of my favorite things we did in New Delhi.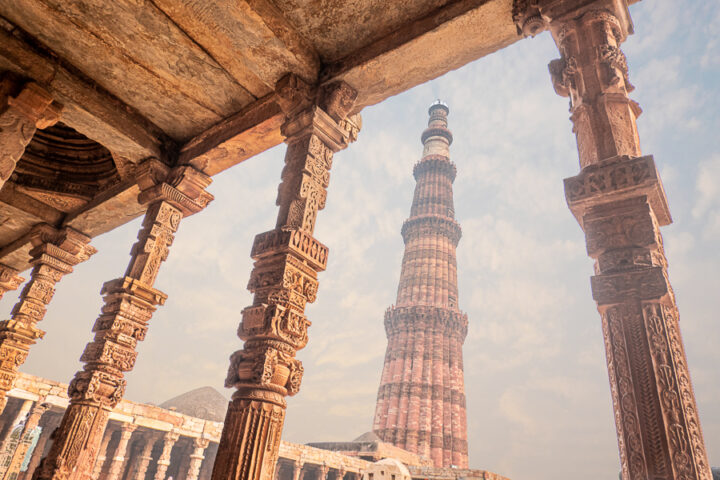 Qutub Minar's architecture was originally inspired by Afghan influences. Having survived many battles and natural disasters, it has been repaired countless times in its long history. The sandstone sculptures and marble details make it truly breathtaking!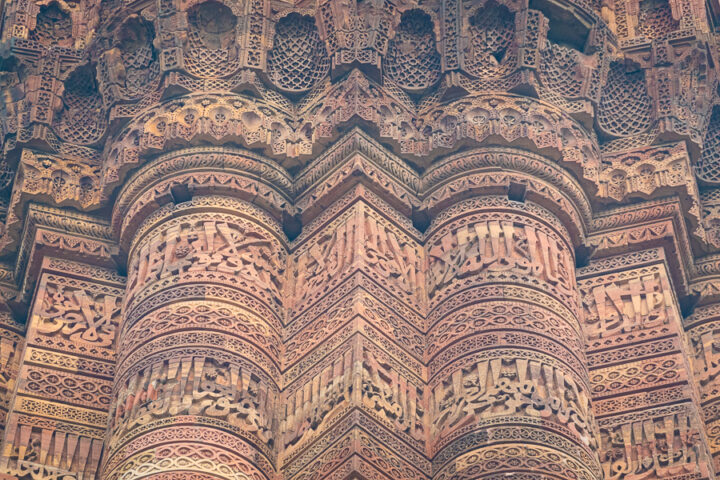 Plan to spend 1-2 hours exploring the Qutub Minar complex.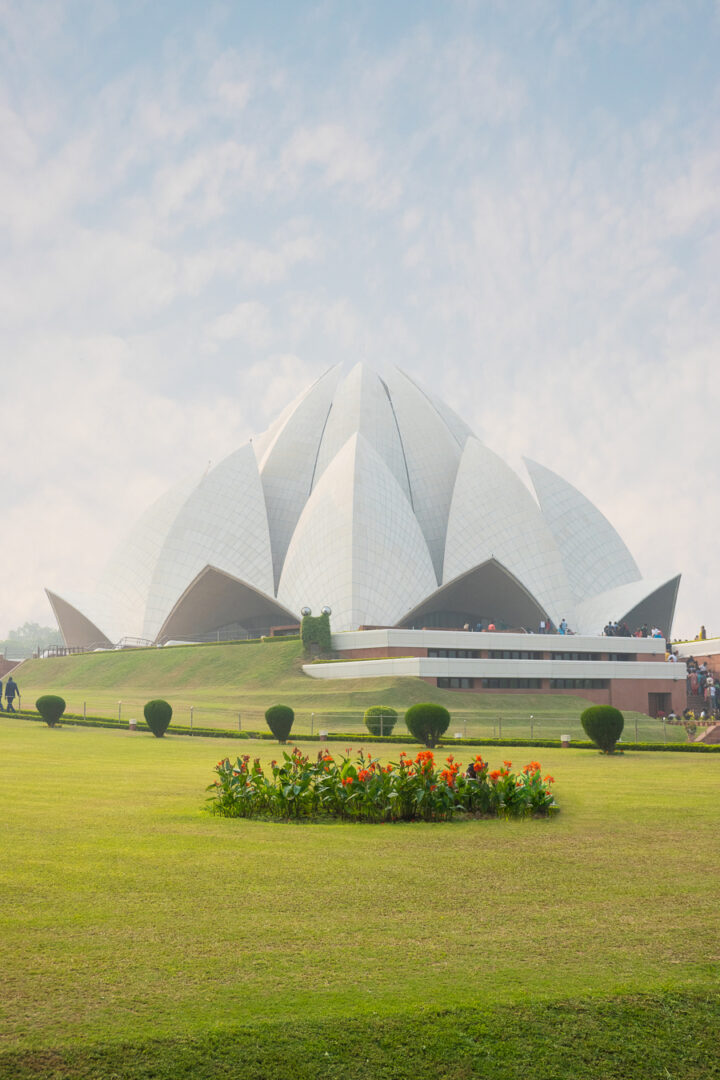 Best Things To Do in New Delhi #3:
Visit "The Lotus Temple"
The Bahai Temple, also known as "The Lotus Temple" due to its distinctive lotus shaped marble design, was built in 1987 by the followers of the Bahai faith.
The Lotus Temple signifies the equality of all religions. It is non-denominational and open for worshippers of all faiths and religions. One important note for when you are planning your trip — it is closed on Mondays.
Unfortunately photos are not allowed inside, but the outside reminds me of the Sydney Opera House!
Plan to spend about 1 hour at the Lotus Temple.
Read More: Best Things To Do in Jaipur — The Pink City of India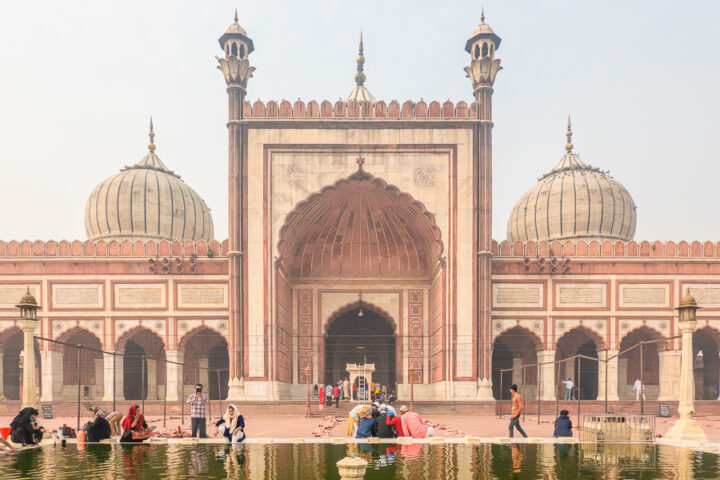 Best Things To Do in New Delhi #4:
See the Largest Mosque in India
Jama Masjid — the largest mosque in India, built in 1656. The mosque's
courtyard is capable of holding 25,000 devotees at once. Like many other large Indian structures, it is built of beautiful marble and sandstone. This mosque is also known for its beautiful archways and wide staircases leading up to it.
Jama Masjid is open daily, however tourists aren't allowed in during prayer hours.
All visitors are required to remove their shoes. If you don't want to walk around barefoot, you may want to bring some socks with you, or you can rent slippers at the entrance for a small fee. If you don't want to leave your shoes at the entrance, you can bring a bag and carry them with you.
Admission is free, but if you want to bring a camera (even on your phone) you will be charged a small fee. Men and women should dress conservatively, and women are given an extra cover to wear inside the mosque.
Plan to spend about 30 minutes at the mosque.
Read More: See the largest mosque in Abu Dhabi and the largest mosque in Morocco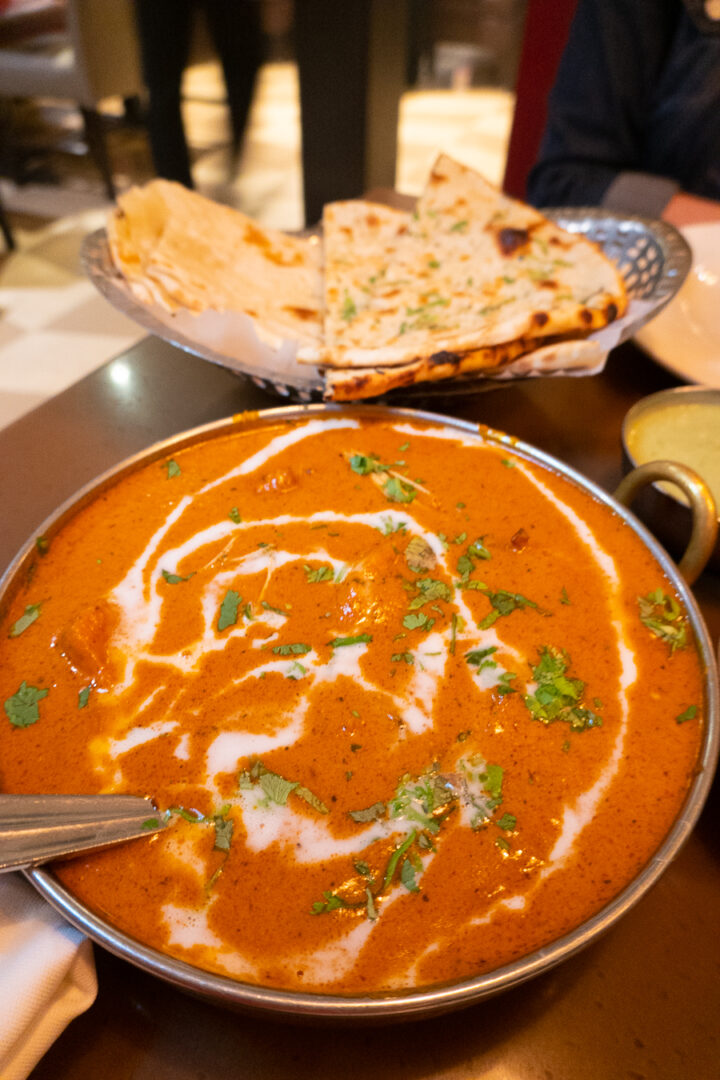 Best Things To Do in New Delhi #5:
Eat the Best Butter Chicken in New Delhi!
Butter chicken is one of the most typical meals in Northern India, and an absolute must-try when you're in New Delhi
The two best restaurants are:
Rajinder Da Dhaba, or
Gulati Restaurant — (ranked on TripAdvisor & Zomato as Best Butter Chicken in New Delhi)
Both are amazing, authentic, have excellent reviews on Google — either would make a good choice, it just depends on which side of town you're on when you're ready for dinner.
I didn't get sick from any of the food I ate in India. I also worried it would be too spicy, but everything was perfectly seasoned and not too spicy at all.
---
Questions About New Delhi?
Do you have any questions about visiting New Delhi? Let me know in the comments! We'll do our best to help.
---
Like this post? Save it on Pinterest!