Miley and Howie had a great 4th of July celebration at the beach this weekend. There was barbecue, swimming, fireworks, and best of all…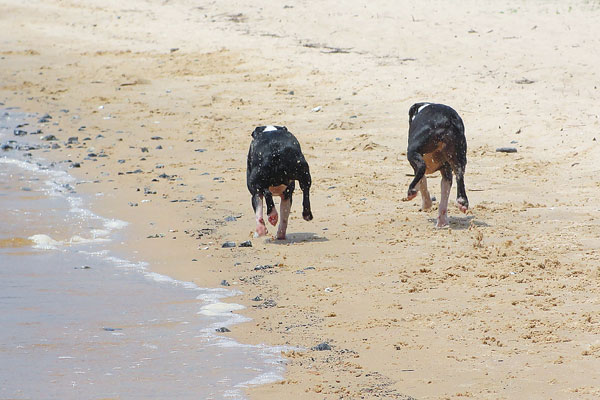 The beach!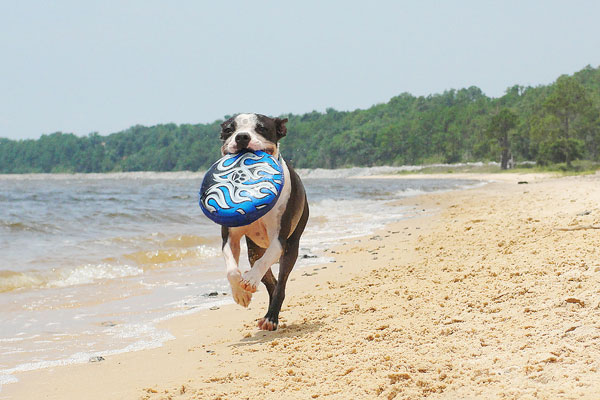 Miley has boundless energy. She could run up and down the beach for hours.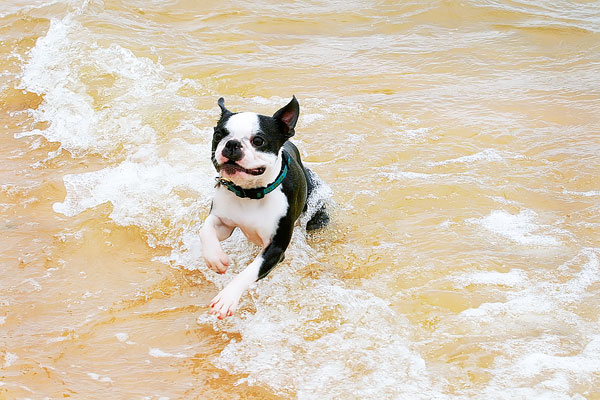 While Howie prefers to crash into the waves.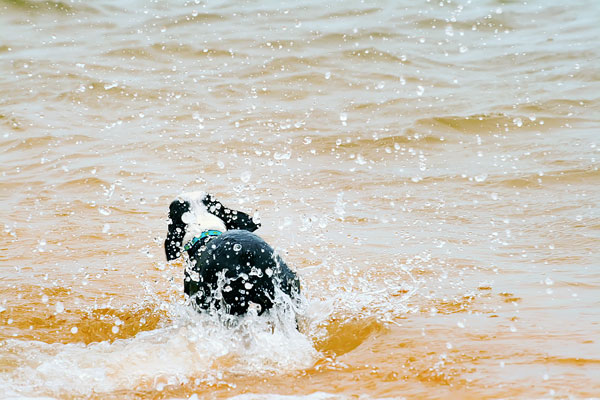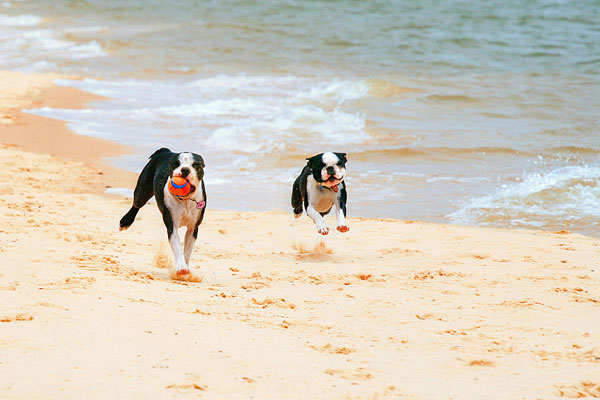 Time for a game of beach fetch!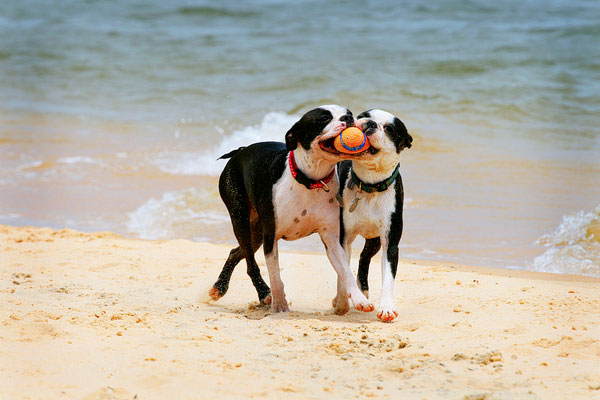 It looks easy enough but…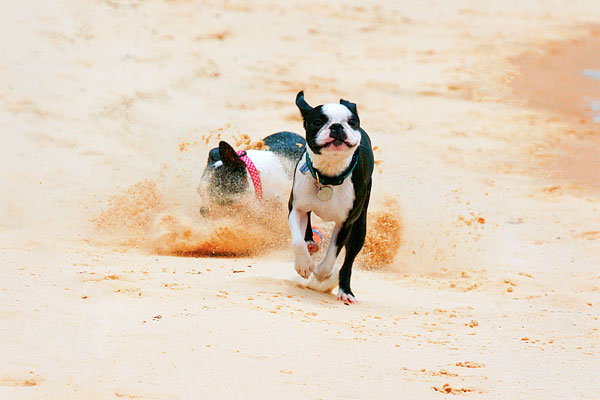 Diving for the ball in all that sand is tricky! (Hint: She's not even close. See the ball behind Howie's feet??)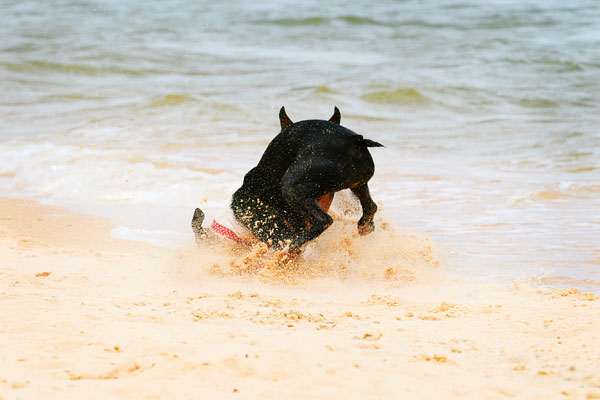 Faceplant!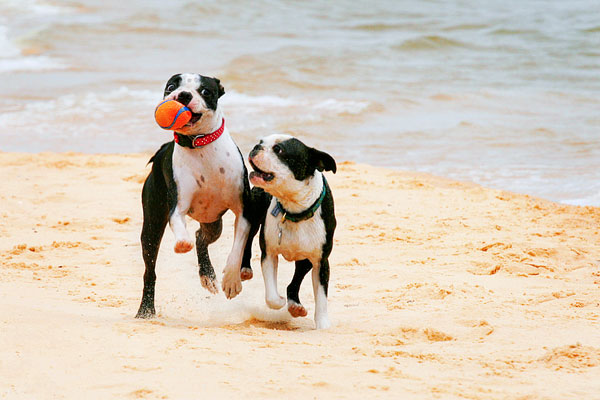 Beach Fetch: Who can bring it back first? Howie tries to steal…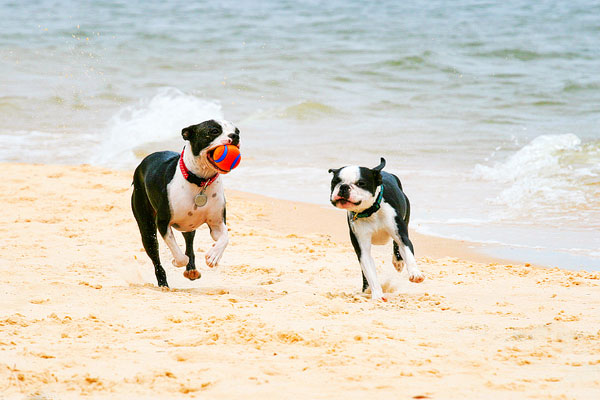 Denied.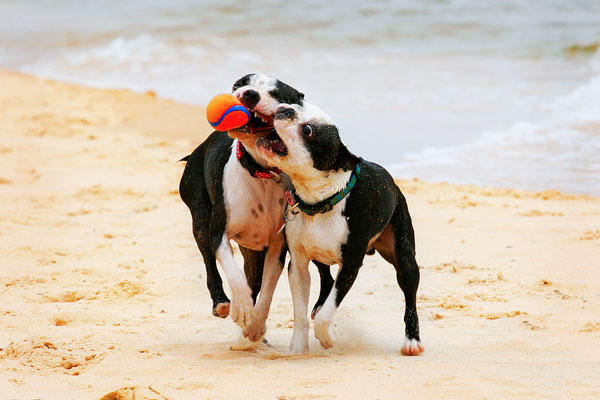 That's okay. *CHOMP!*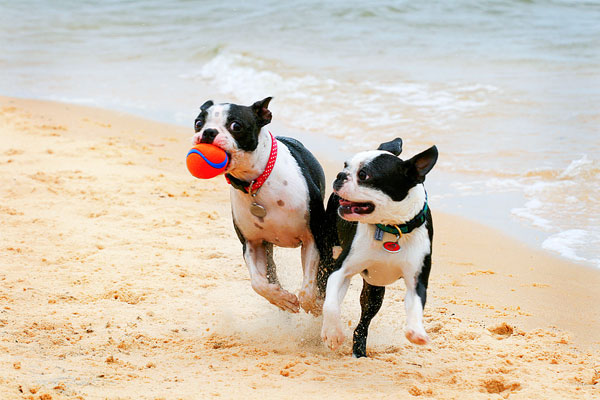 But Miley gets away!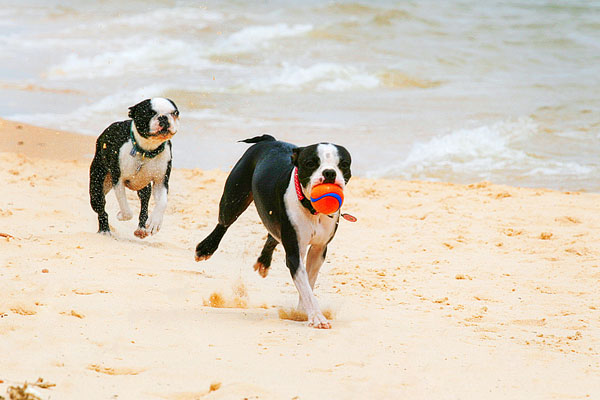 Eat my dust, Howie!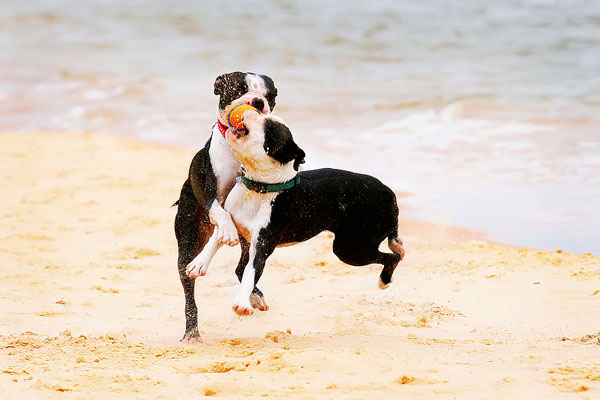 *SLAM!* Howie executes a surprise body-check sneak attack!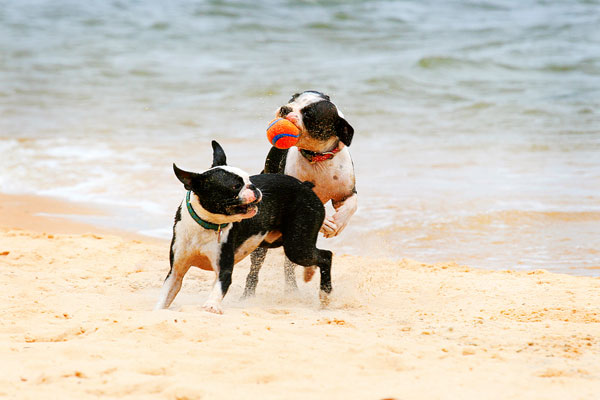 Miley somehow manages to hang on to the ball!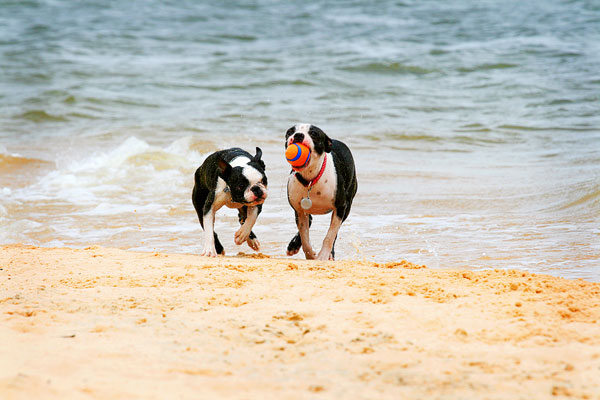 He gives chase…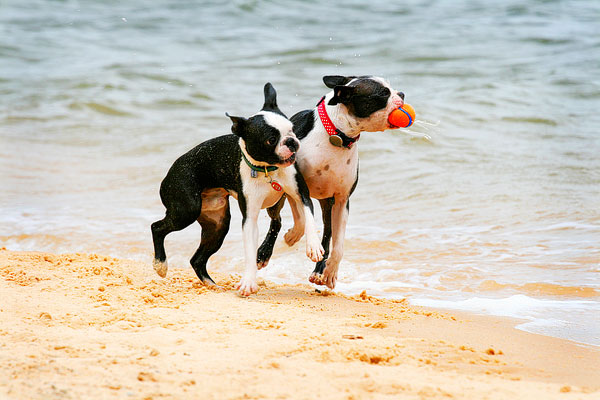 *SMACK!* I've seen UFC fighters take more pleasant hits than this! (And when I say UFC fighters, I mean Jon Favreau on Friends. *blush* "I know I'm no John Bon Jovi!" Nevermind.)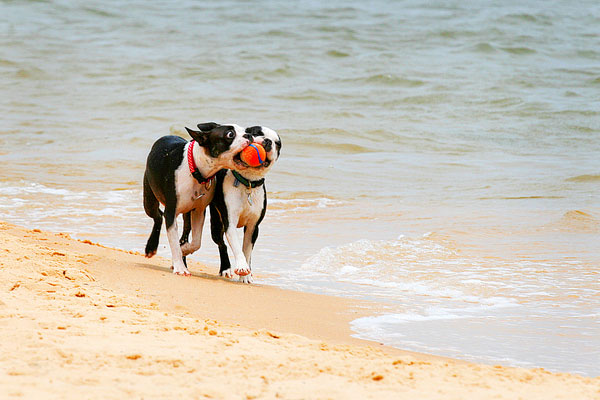 It's just loose enough for Howie to get a grip…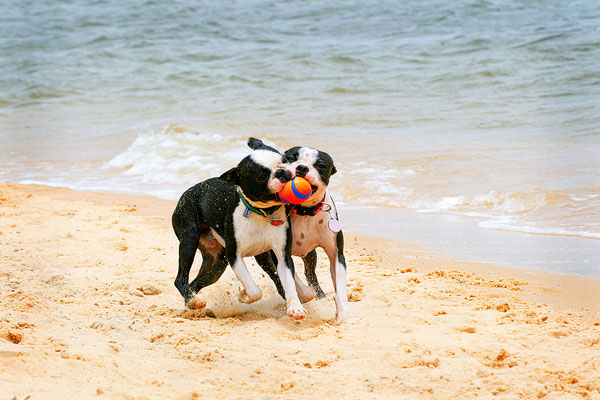 He almost has it…!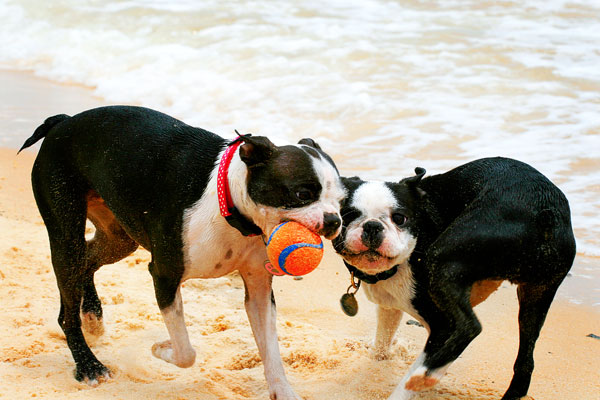 Not so fast, little bro.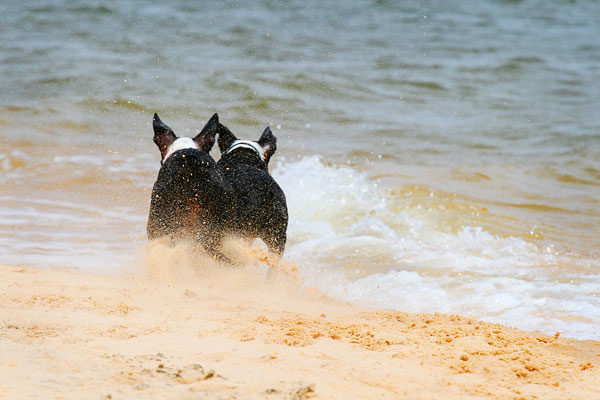 Then I take it and throw it again. Hehe. Beach fun!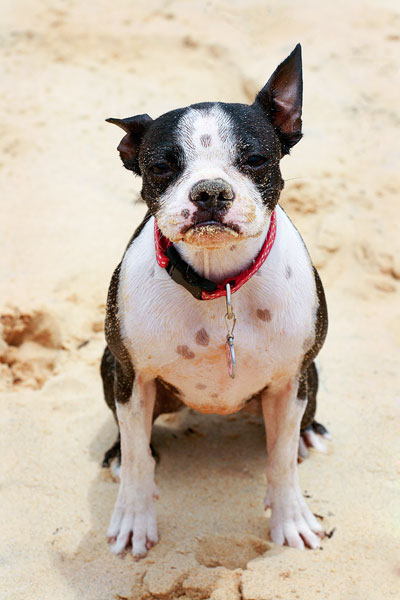 This is Miley's face when it's time to go home.
We ♥ the beach! Thanks for looking! :)
♥♥♥
P.S. Did you know I host giveaways on my Facebook page too? Check it out sometime! There's one going on right now in fact… :)