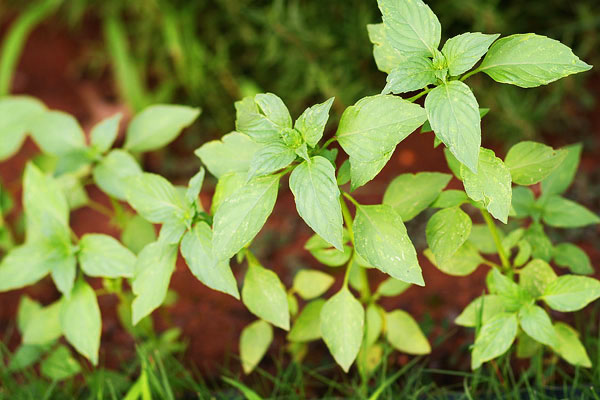 Lemon basil. It's taking over! I planted one last year. Note: I didn't re-plant this year. But I woke up one morning and all these little lemon basil plants had taken over. I imagine by next year I will have an entire garden full of lemon basil.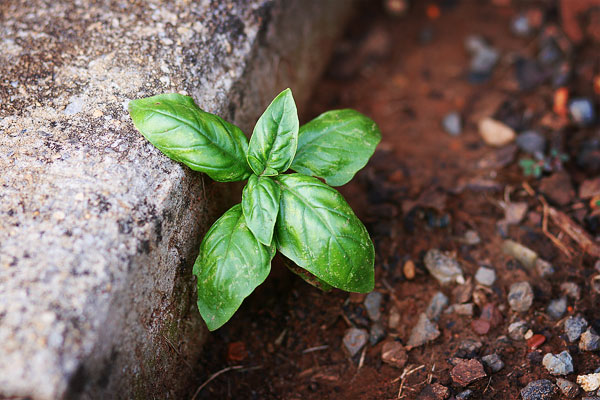 Genovese basil. One tiny little genovese basil plant that self-seeded from last year, trying to make it's way into the world. Aww, it's cute.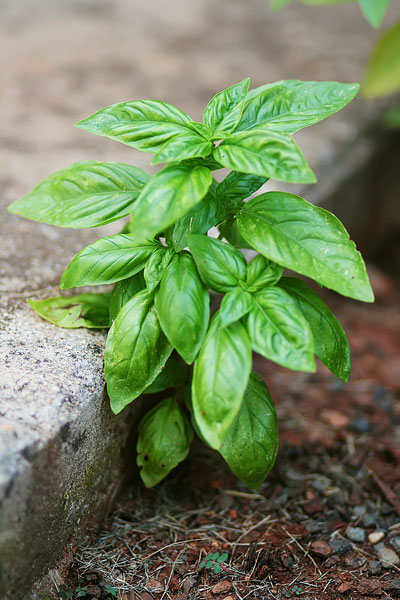 A few weeks later… I'm happy to report that this little guy is growing! I think he's gonna make it!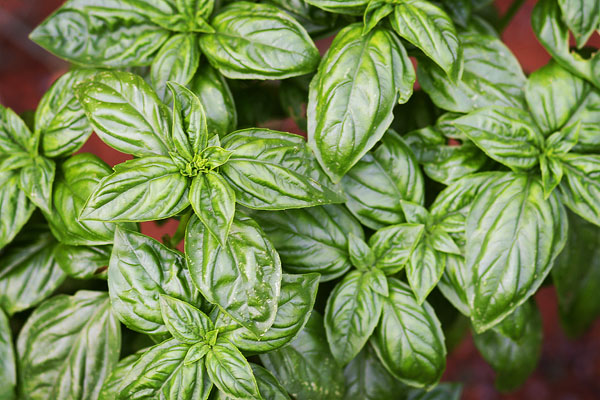 Sweet basil. It's thriving. I just want to sit outside and smell sweet, fresh basil all day. If they could bottle this stuff I'd wear it as a perfume. And I'd need it if I were sitting outside in 90 degree weather all day. Have I told you about my odd fascination with smelling like food? More on that later.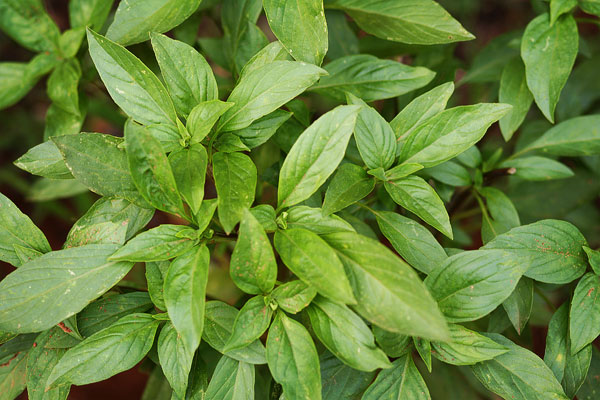 Thai basil. My newest obsession. It's incredible. And I have three plants of it. I am already planning the homemade thai basil pasta. :D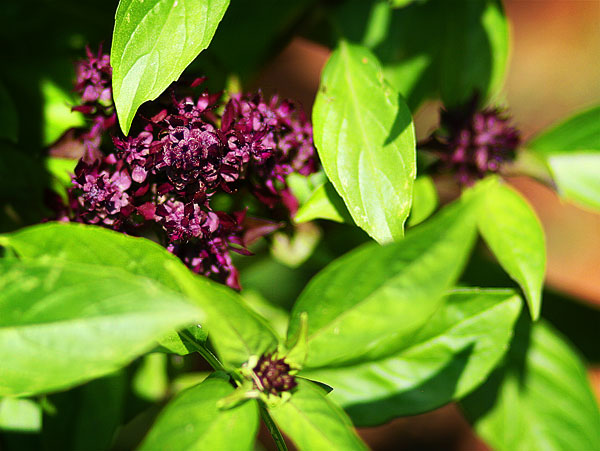 Thai basil has gorgeous purple-black blooms. But I have to keep them clipped if I want the leaves to keep producing.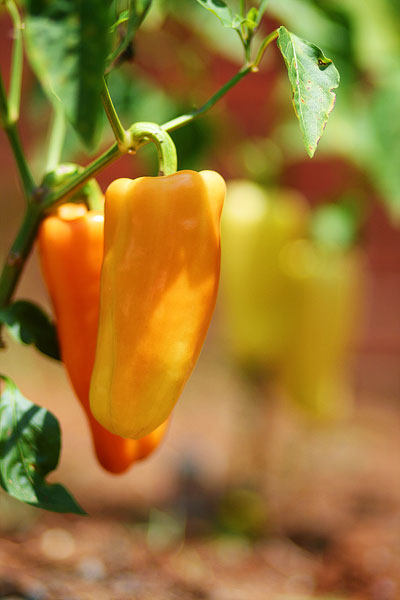 Turning into delicious orange and red bell peppers. Hurry up little fellas!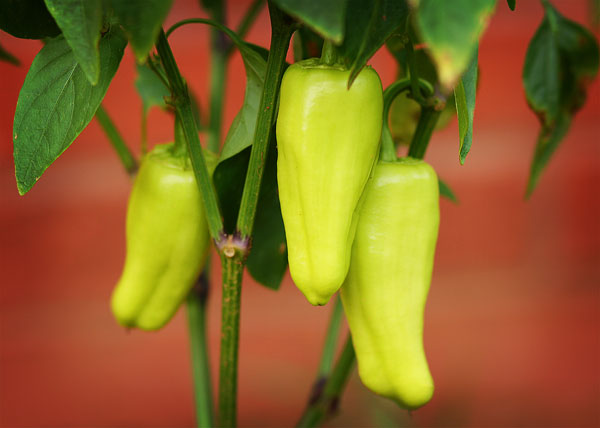 These guys haven't quite made it yet.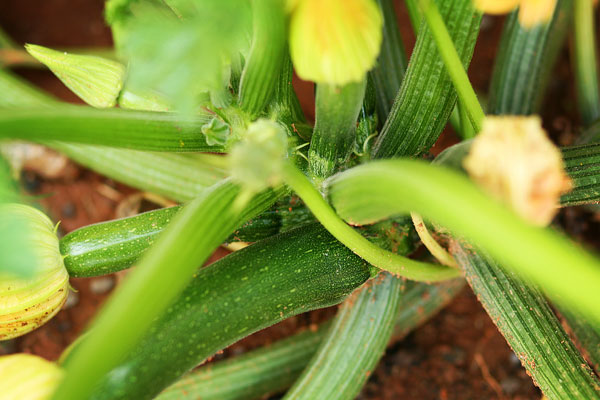 Zucchini. This is my favorite zucchini application, and it's so easy: Take a zucchini, a red bell pepper, a red onion, and dice, then add a cup of frozen corn kernals. Toss with just enough olive oil to coat, plenty of kosher salt, freshly cracked pepper, and a minced clove of garlic. Roast at 400 degrees for 15-20 mins. A delicious, quick & easy, fresh & flavorful, and colorful side dish that goes with *everything*. I usually keep everything diced, frozen, and waiting in my freezer, just ready to be pulled out and turned into a delicious dish on a moment's notice.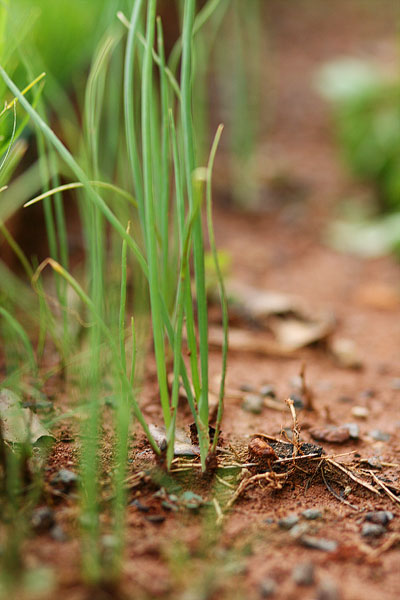 Green onions. I love green onions. I got a whole handful of green onion seed packets at the feed store for free earlier this year. They were two years old, and they were just giving 'em away, and I didn't expect them to do anything. I basically just threw them on the ground, tossed on some top soil, and hoped for the best. And much to my surprise… they grew! … a lot!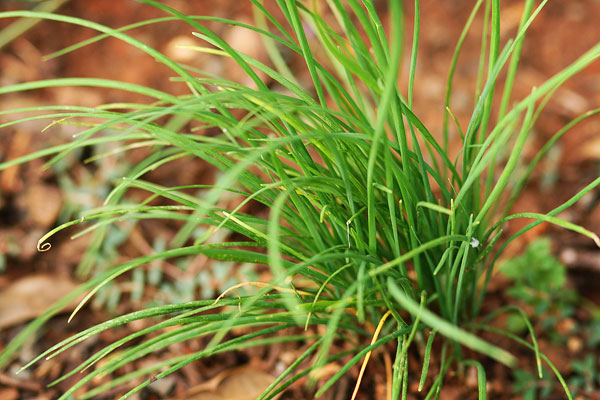 Garlic chives. These would be perfect in this. Or on this. <<< BTW, have you tried that one yet? Oh-man it's so good. Scratch my dinner plans. I making that with mashed potatoes and the sweet roasted vegetables mentioned above tonight.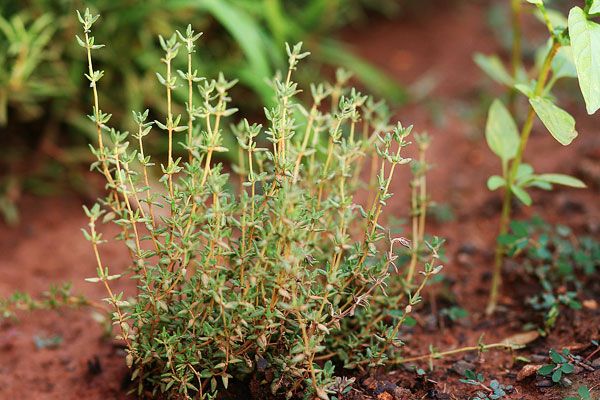 French thyme. I'm diggin' in. I grew English thyme last year and I have to say I'm really liking this French thyme. See the lemon basil in the background? There it is, tryin' to take over again!
***
Thanks for looking! :)