I don't know what came over me. I was just learning how to use patterns and textures in photoshop. That's it, I swear. But then I saw this really cute pillow in this decorating magazine. And I thought, Man, that would make some really cute scrapbook paper. And we all know I'm not above scanning in a pillow to make a cute design. Heck, I've even done it with a dog bed to make a blog background before. The next thing I knew I was acting like I knew what I was doing and trying to make digital scrapbooking papers :p
Now don't get too excited or anything. ;) I don't think this is going to be a regular gig for me. (Are those famous last words?) I enjoyed making the papers, but that's about it. lol …You'll be able to tell from the glaring lack of elements in this "kit". Can it even be called a kit if it only has like 3 different elements? Hah.
Well anyway. Since I made it and everything, I figured I might as well share it with you guys too. :D
This kit includes:
22 papers
5 ribbons
5 buttons
4 stitches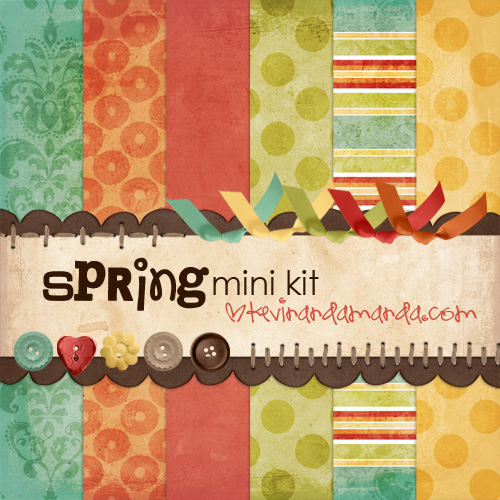 If you like it, leave me a comment and let me know. :) If you use it, leave me a comment and a link so I can see it! :) If you want more papers, well, leave me a comment and let me know. I might could be talked into it. But only if ya'll want 'em. :D
And……..Before I forget……
We have a winner!!! :D
The winner of the $25 gift certificate to BloggerBoutique.com is
#42 Rachel!

Rachel's blog, Rambling Robinsons, will soon be getting a makeover! Congrats Rachel! :)
Thanks to everyone for all the comments, and I hope ya'll like the kit! :D More giveaways are coming soon… aren't they fun?? :) If you'd like to be the first to know when a new one is posted, you can sign up to get an email or subscribe by RSS! More info in the sidebar, look at the top where it says "Subscribe"! :)
Thanks for looking! :)