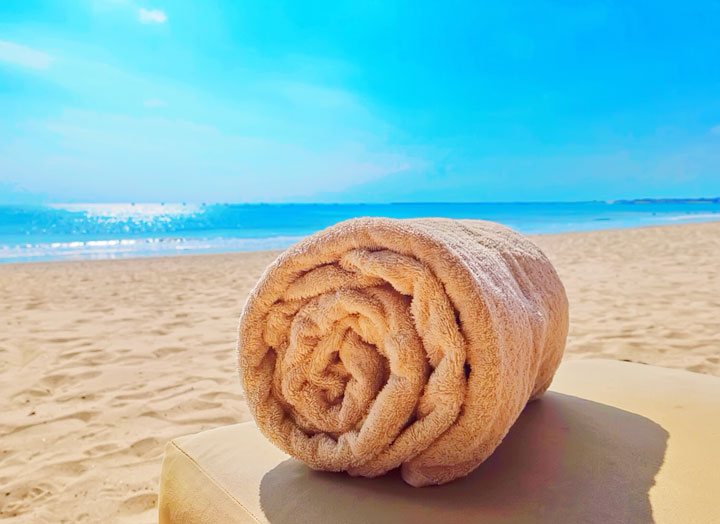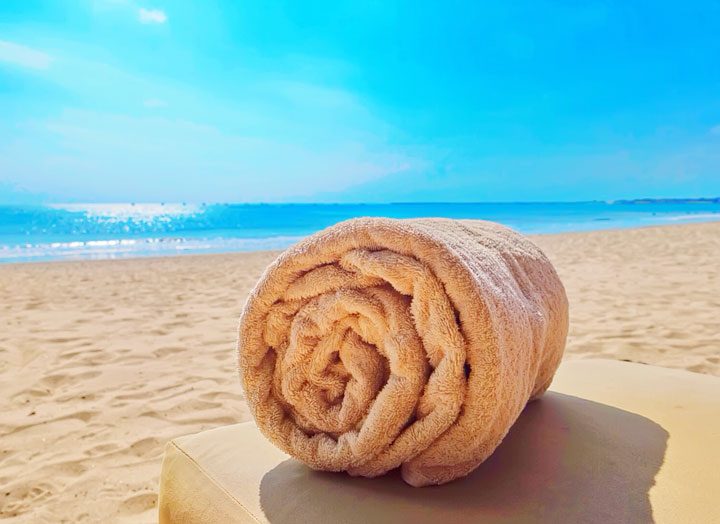 When Julie and I were on the west coast of Bali, we stayed at the Jamahal Private Resort & Spa. This is one of my favorite places I have ever stayed, so I definitely wanted to let you guys know about them. The rooms were beautiful and luxurious, the resort was secluded and private, and the service was over-the-top amazing. Just check out how incredible this place is…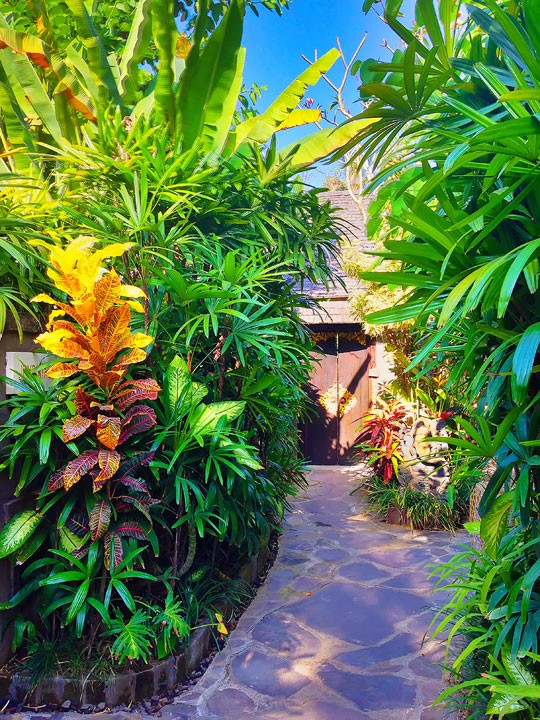 The resort is very small and private, and all the rooms are private villas. This was the Secret Garden-like path that led to our secluded villa…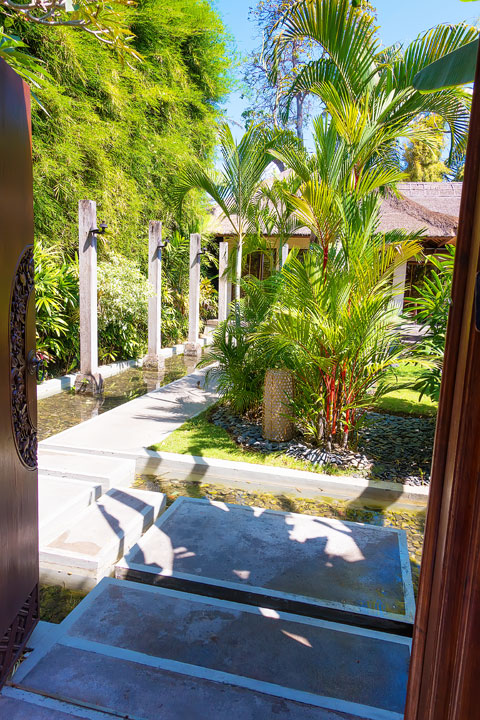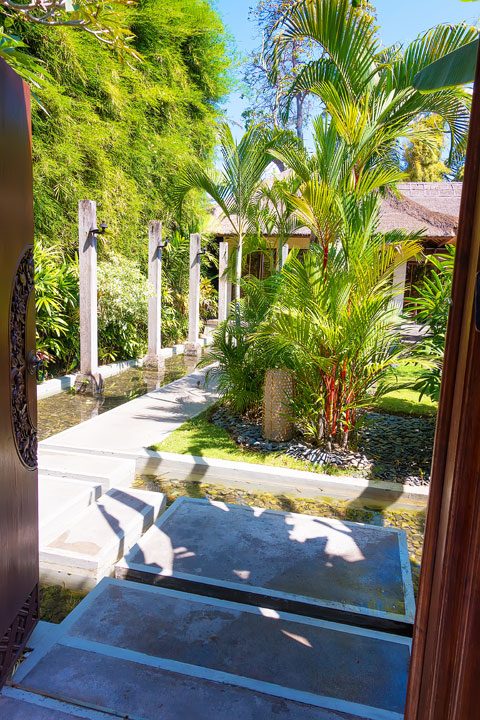 Beyond the door was our own private paradise. Each villa is nestled within a lush, tropical oasis.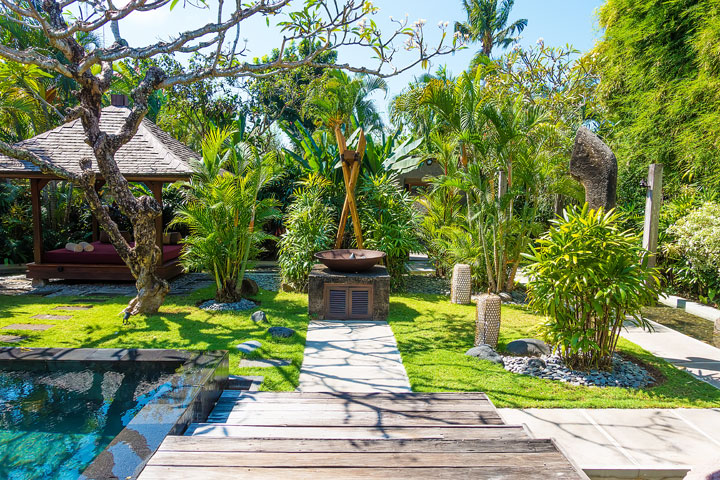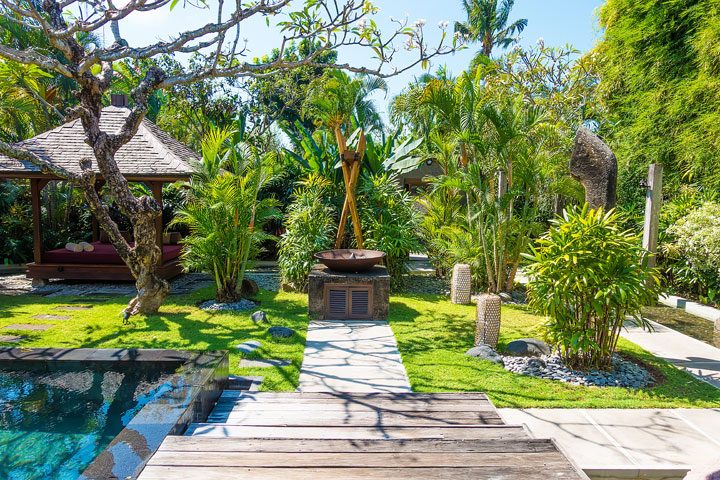 We had a private pool, garden, fire pit, outdoor dining area, and even a outdoor bed for lounging.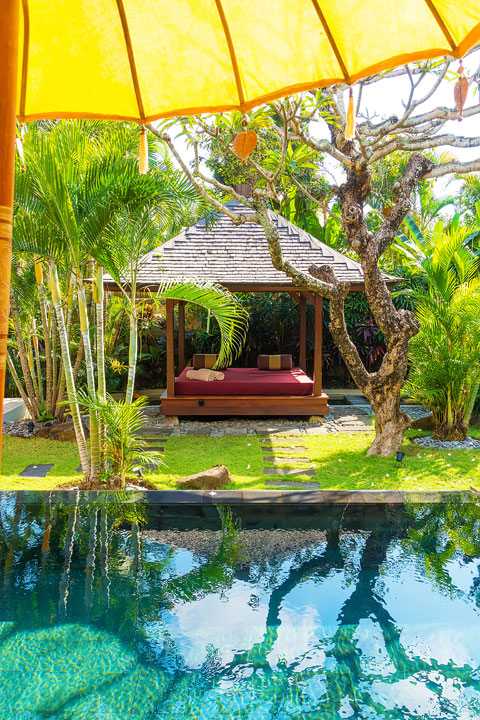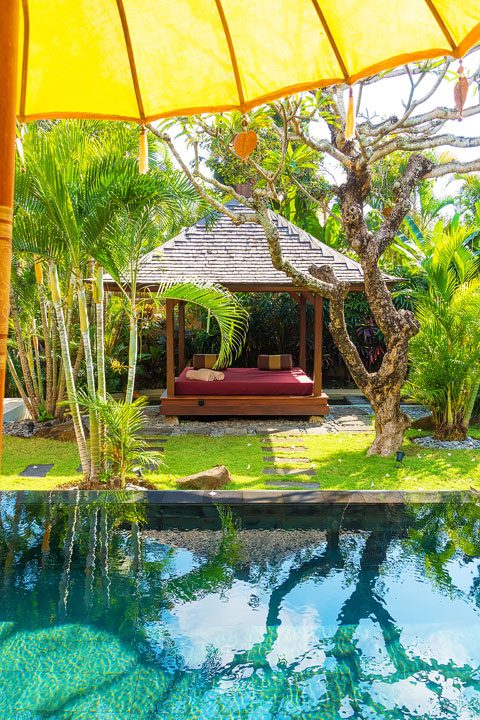 I seriously never wanted to leave this resort!!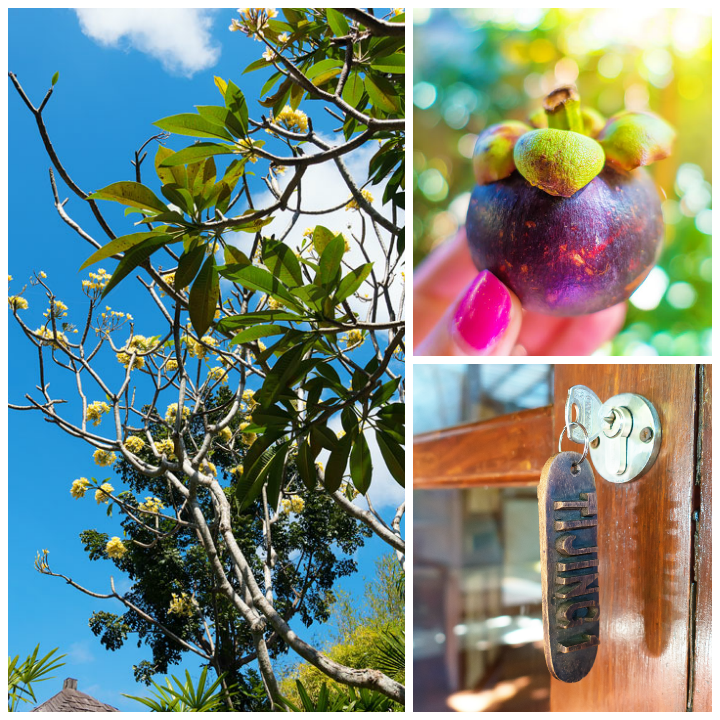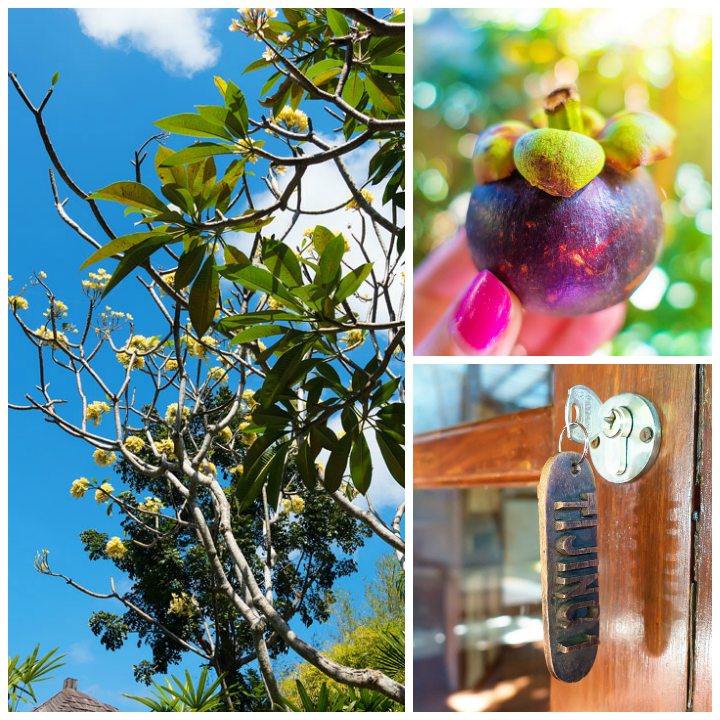 Were were surrounded by lush, flowering plumeria trees and exotic fruits.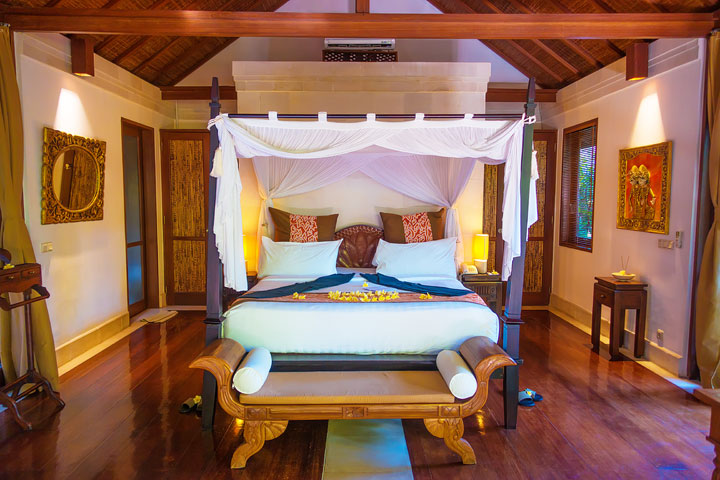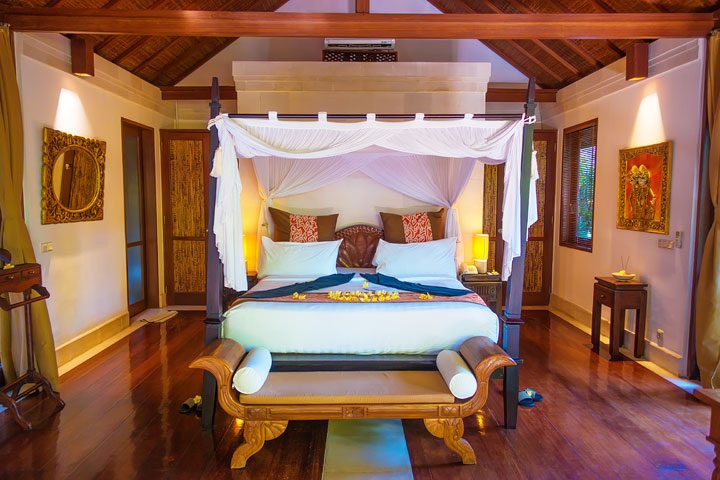 Our room was cozy, bright, and spacious.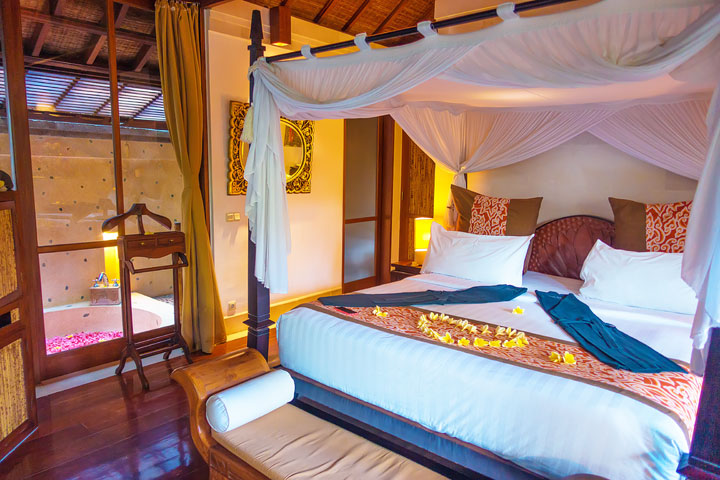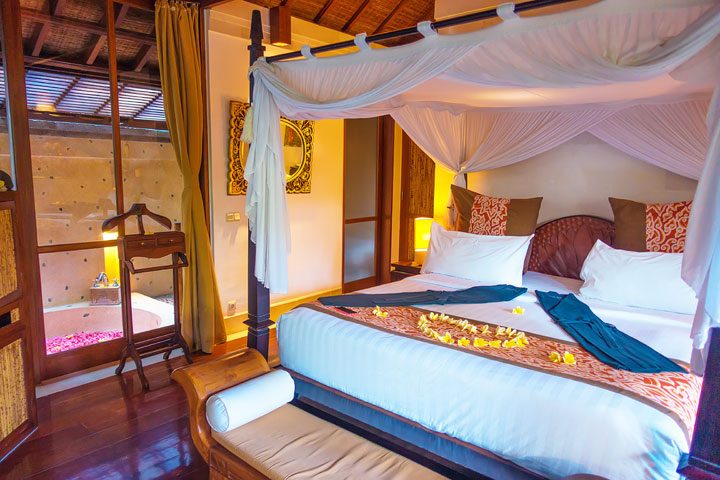 You could see into the garden and the outdoor bathroom….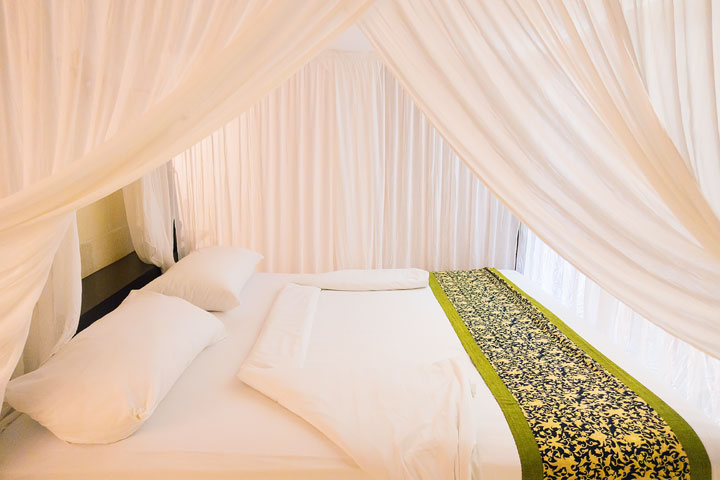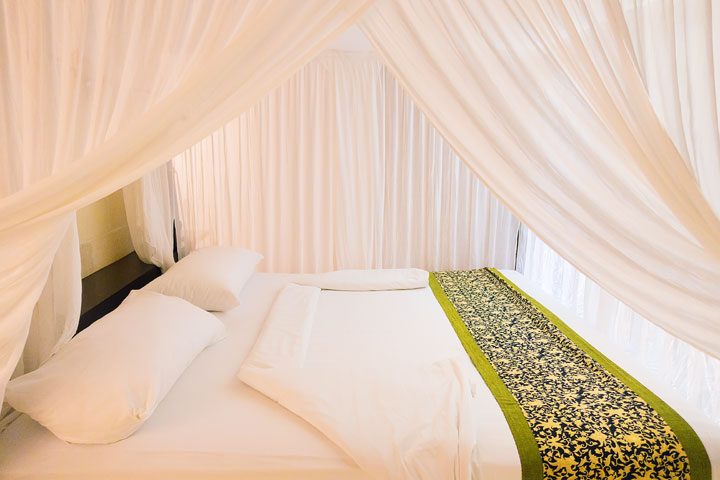 At turn down service every night, they let down the netting to our bed. So dreamy!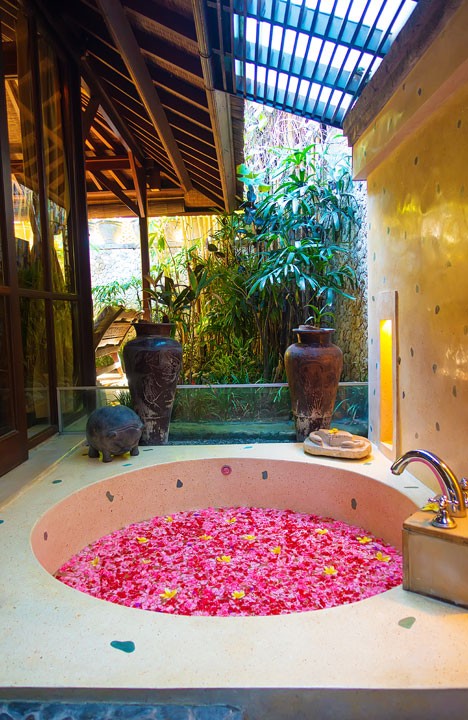 Here's a peak at our outdoor bathroom, complete with a rose petal bath.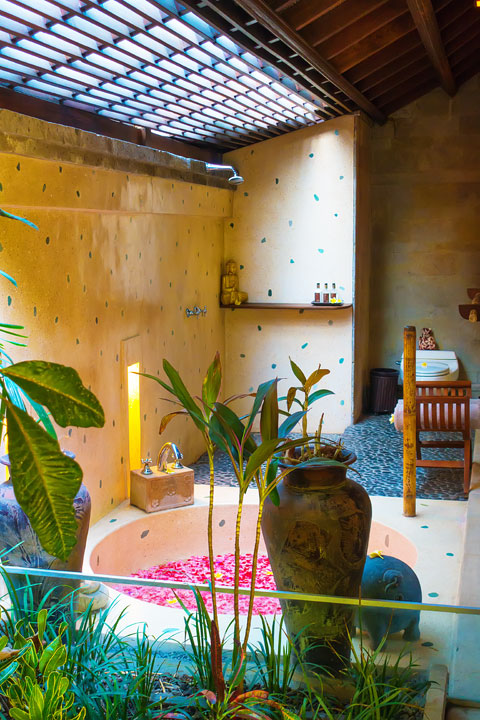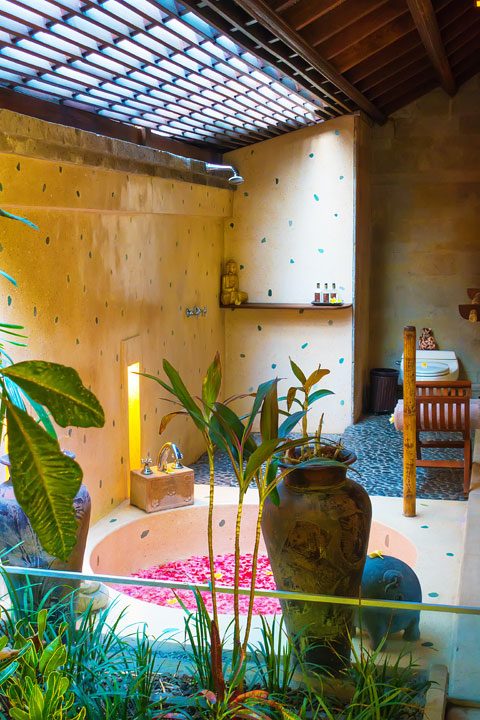 Such a treat to step into the shower surrounded by the sound of crickets chirping in the distance and the faint scent of incense.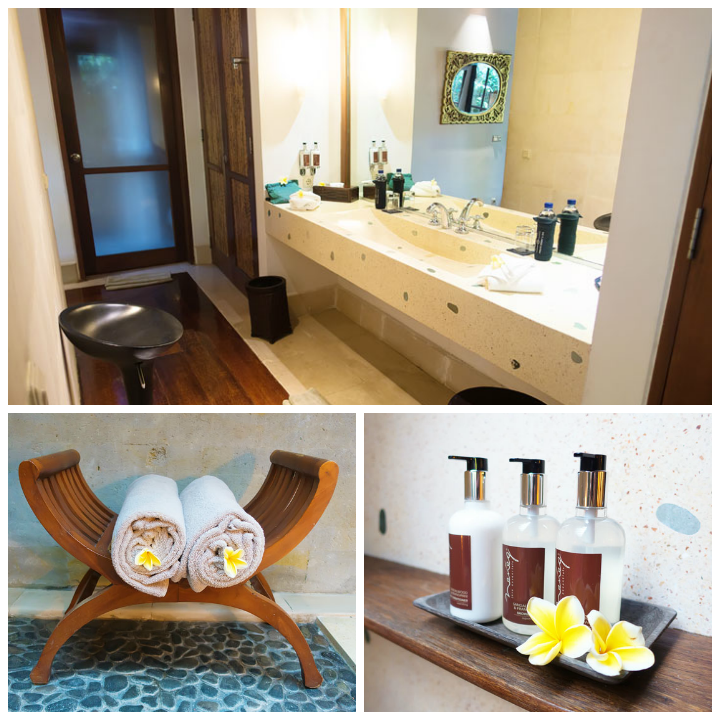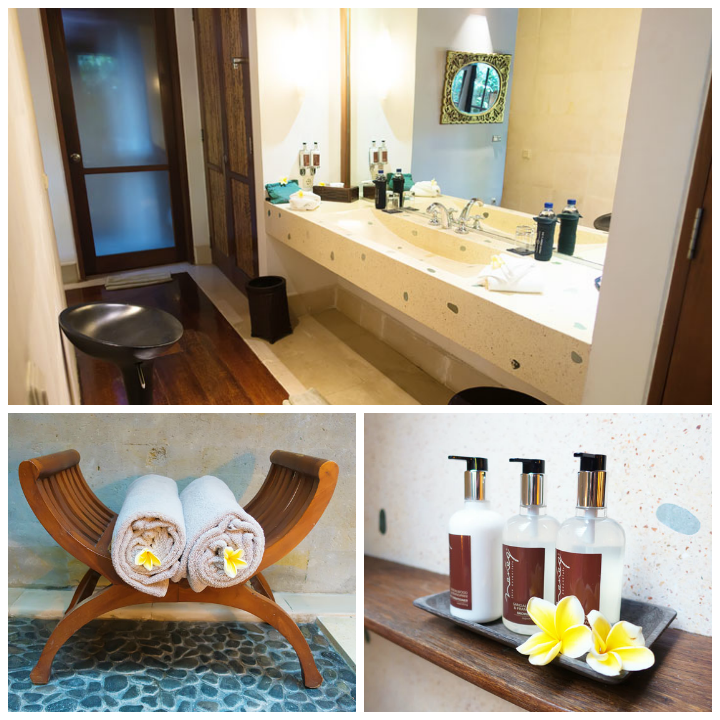 Loved all the special touches. There were little plumeria blossoms tucked everywhere.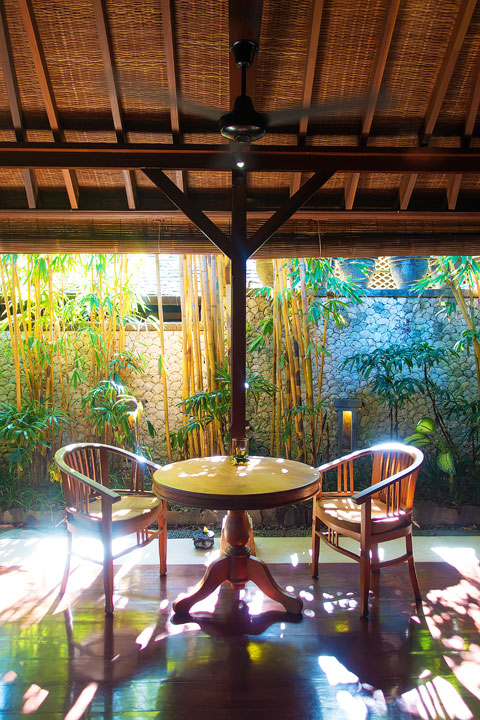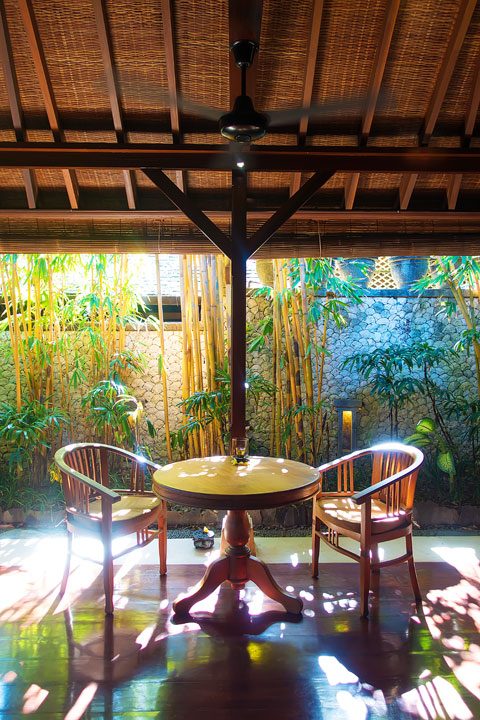 We had breakfast in the privacy of our own villa every morning. The Jamahal offers a large variety of fresh juices, teas and Italian coffee.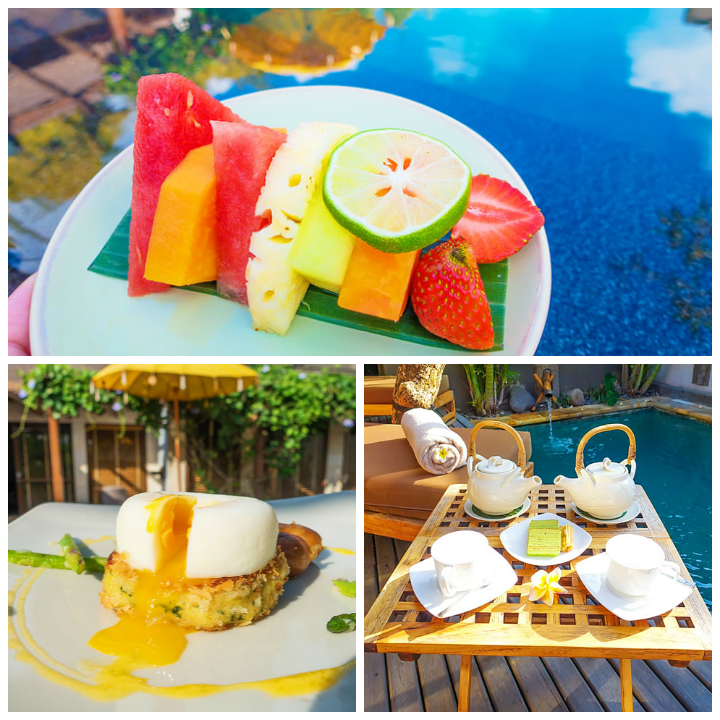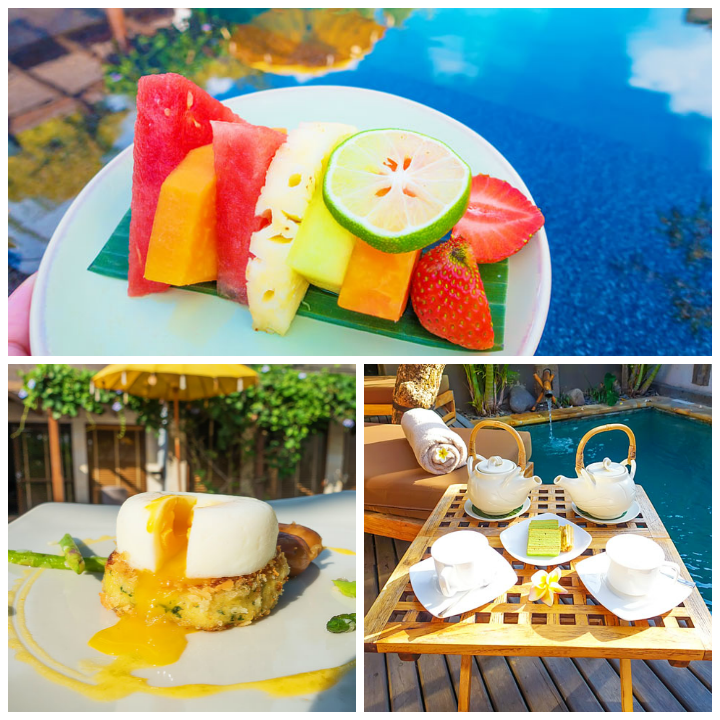 They have a fabulous breakfast selection to choose from. Daily afternoon tea with pastries was also included!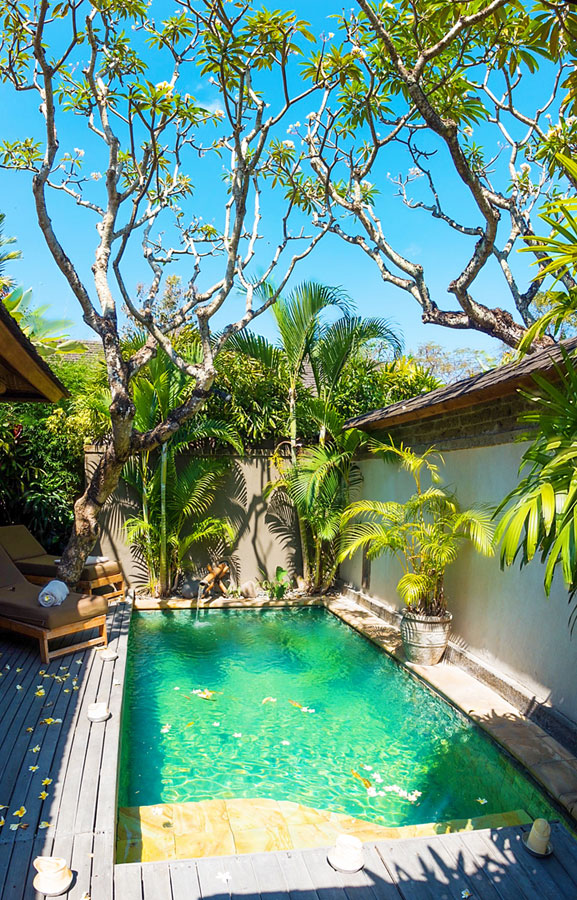 Here's a peak at our private pool.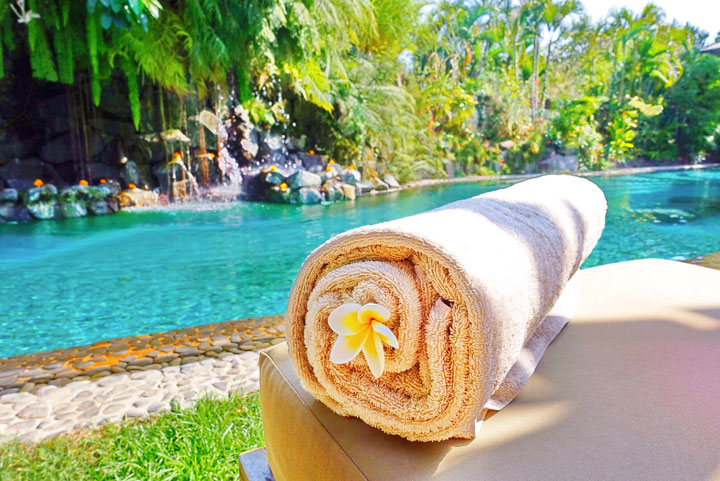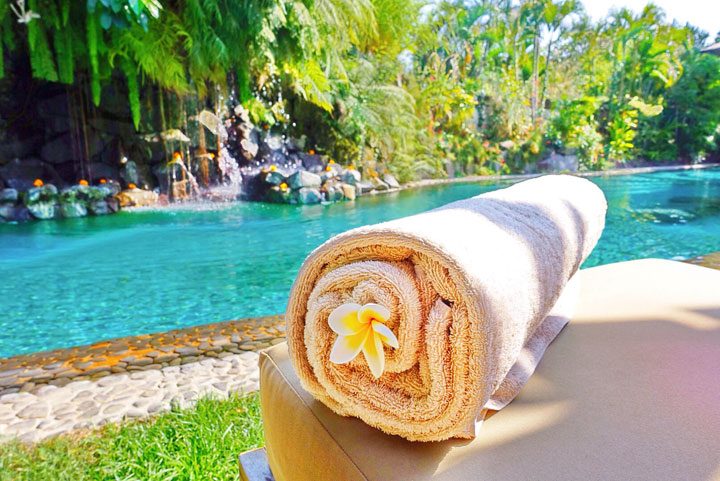 I absolutely fell in love with the staff. Everyone knew our names and where we were from. The went above and beyond to make sure we had everything we needed.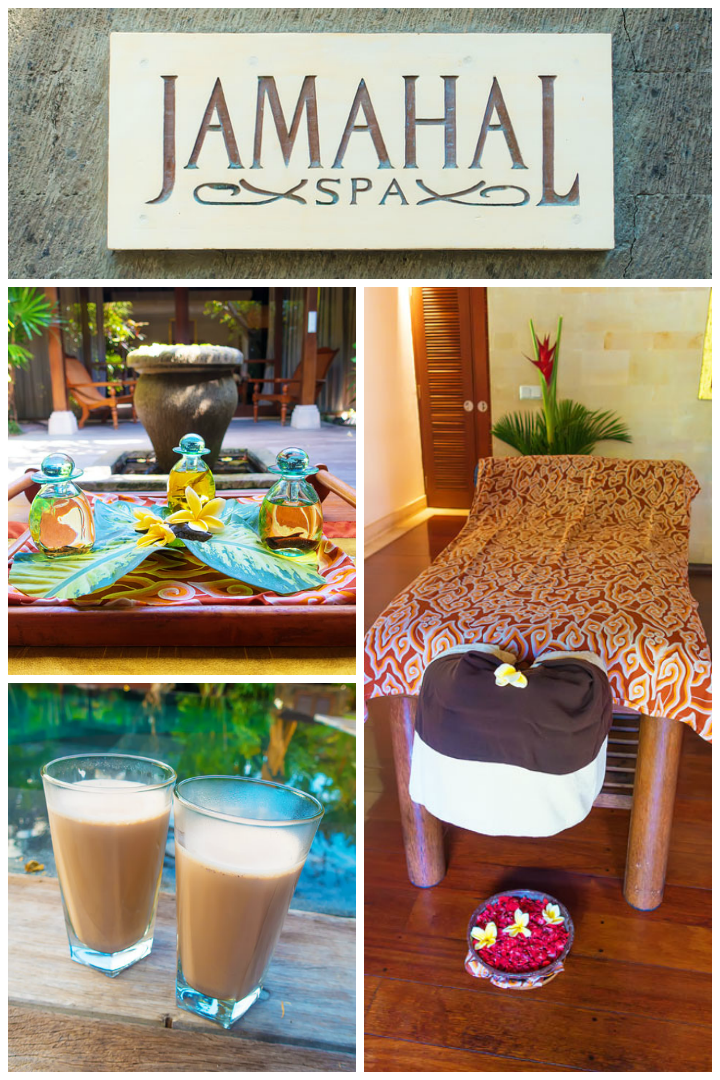 I had one of the most heavenly and unique spa treatments here. I got the 2.5 hour Chocolate Body Treatment. It started with an indulgent full-body massage with pure cocoa butter. That was followed by an exfoliating chocolate almond body scrub. The scrub smells AMAZING, like warm, freshly baked chocolate brownies. I was then frosted like a cake when they painted me with a full-body chocolate mask. My freshly scrubbed and exfoliated skin was then nourished with a final layer of rich cocoa butter. I left with silky, smooth, chocolate-infused skin and smelling like freshly baked chocolate chip cookies.
After the treatment they deliver hot chocolate to your room to sip while you relax and enjoy. Decadence overload!!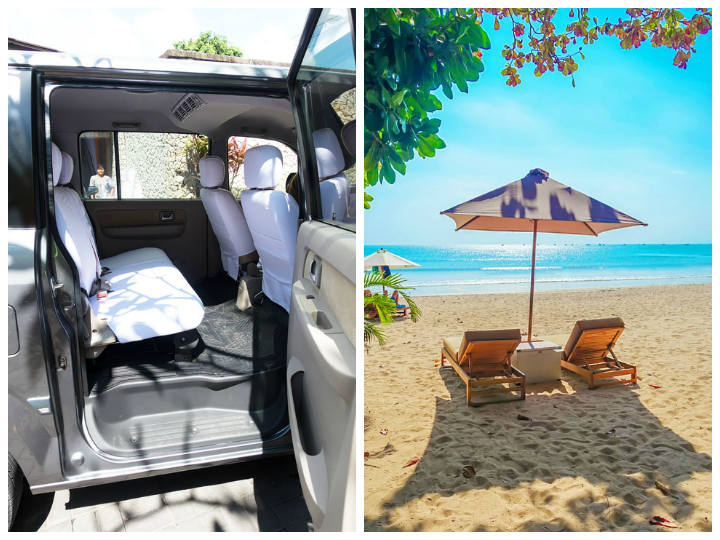 The Jamahal is located about a 5 minute walk from the beach. It's a nice, easy walk, but they also have a shuttle that runs all day that will take back and forth. The seats are lined with bright white linens.
At the beach they have a beach club with complimentary lounge chairs, umbrellas, towels, and water. They also have a snack bar where you can purchase drinks and snacks from the daily menu.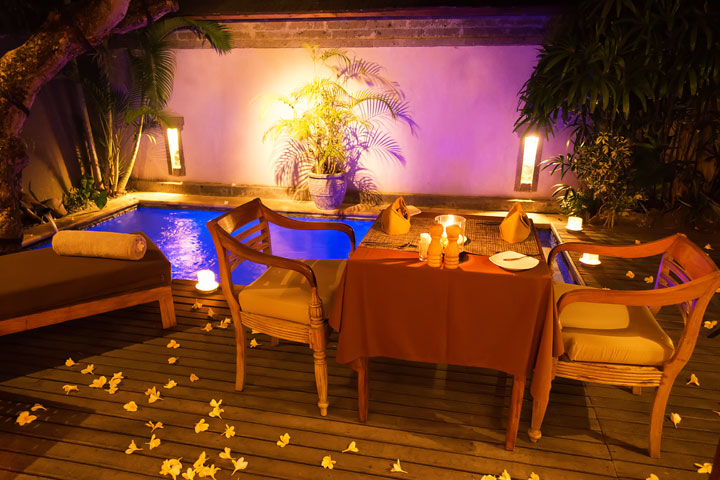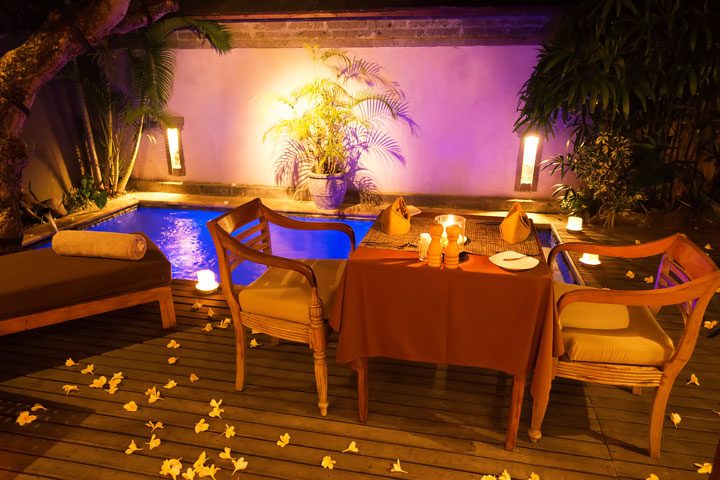 All of the meals at the Jamahal are enjoyed within the privacy of your own personal villa. The chef creates a new menu daily, using fresh fruit and vegetables from gardens near the resort and fish from local markets. They also make their own pasta, breads and pastries daily.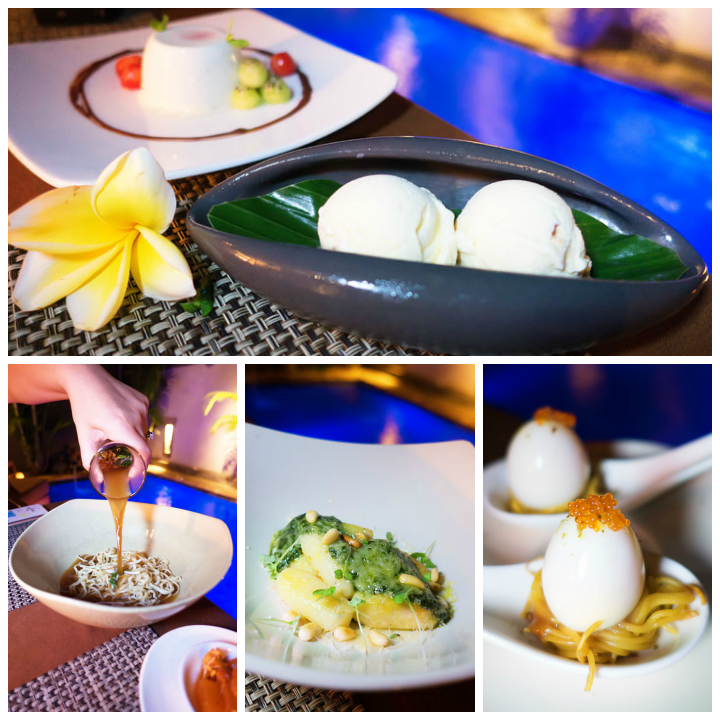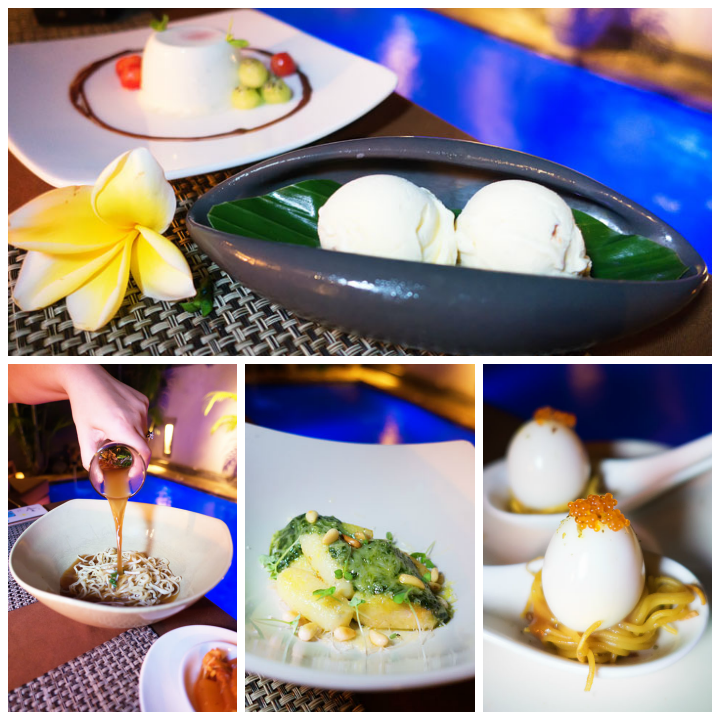 I ordered ramen for my main course and pesto gnocchi for an appetizer. They also brought quail eggs on a bed of noodles for a amuse bouche. I fell in love with the ice cream in Bali, so I got the simple vanilla ice cream for dessert. I could've eaten 10 more scoops!! :)
Jamahal means "precious time," and it is truly a haven for those wanting a luxurious, secluded retreat away from the hustle and bustle of daily life. The staff at the Jamahal go above and beyond to treat you like royalty. If you are looking for an unforgettable stay in Bali, definitely put Jamahal Private Resort & Spa on your bucket list.
And for some fun ideas for what to do while you're in Bali, check our favorite things we did in Bali post. :)
Until next time!! xoxo