Bali is such a beautiful place. We had an amazing time hiking through the Tegallalang Rice Terraces! Check out our experience and plan a visit!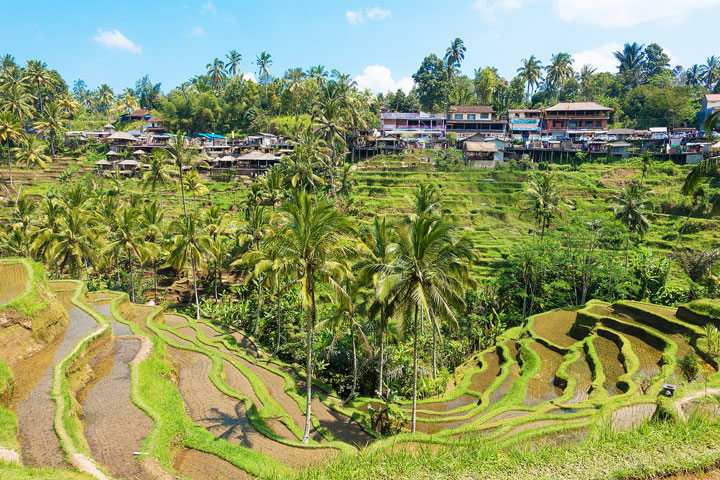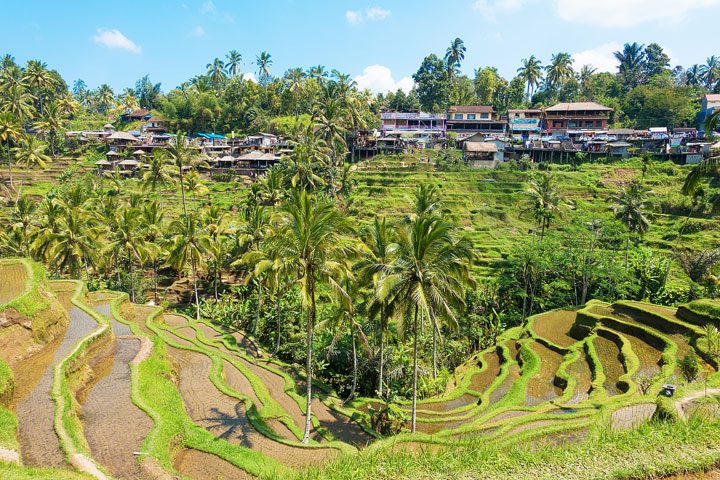 Sightseeing in Bali
After two blissful weeks exploring the exotic island of Bali, our tropical adventure was coming to a close. On my last day in Indonesia, I had one more item on my Bali bucket list that I wanted to check off…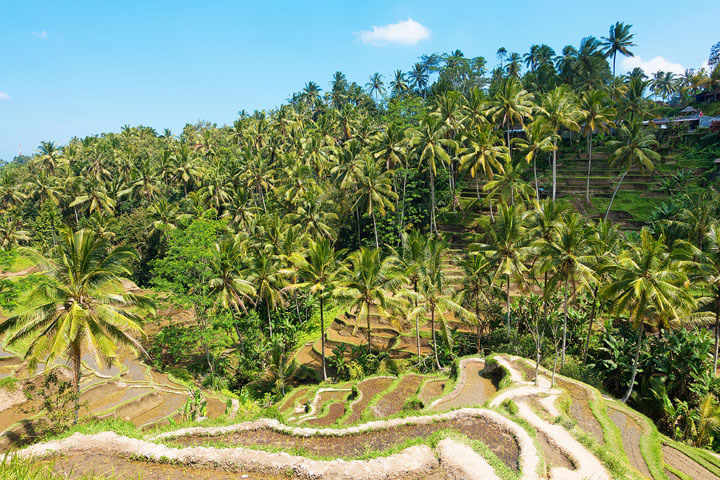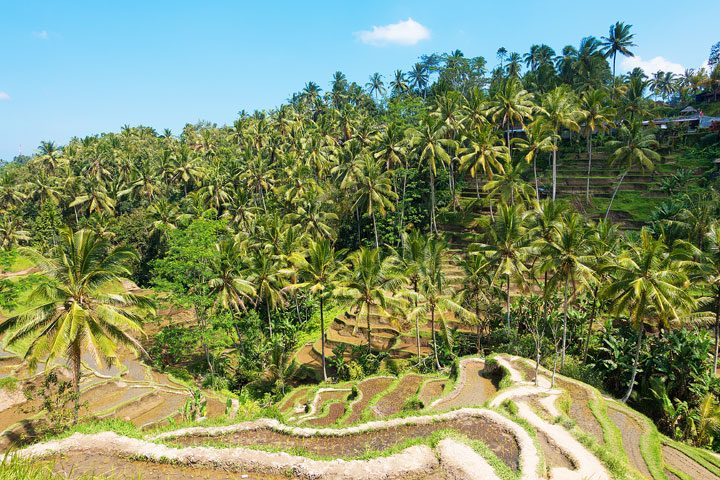 The breathtaking Tegallalang Rice Terraces.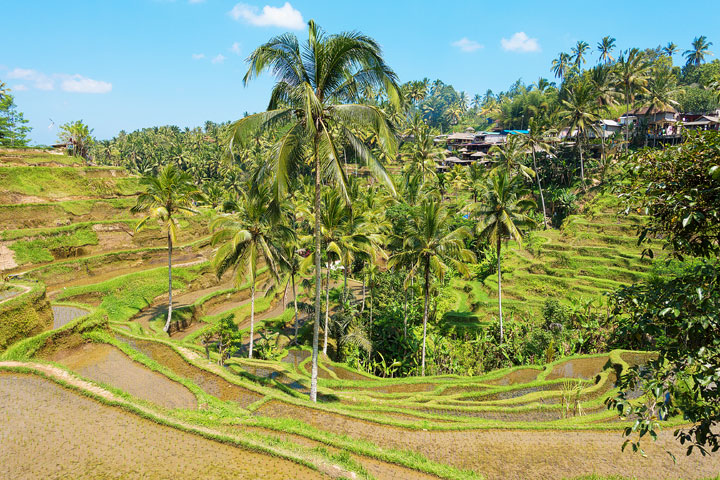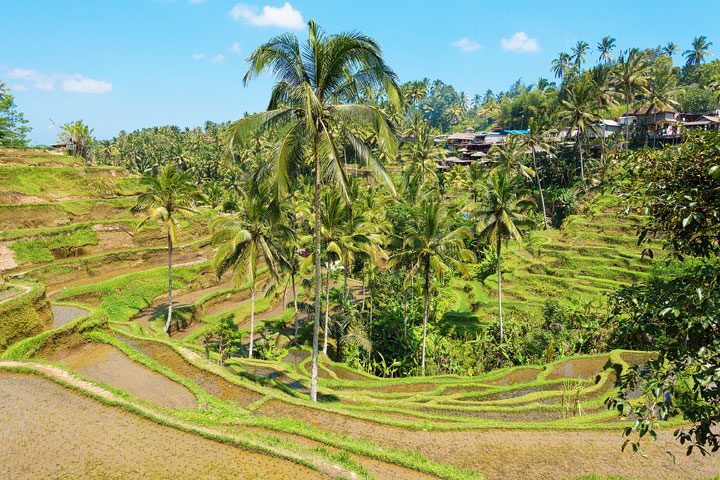 These famed cliffs of lush, sprawling rice terraces are located in the Tegallalang Village, about a half hour north of Ubud. You can easily hire a car to take you there.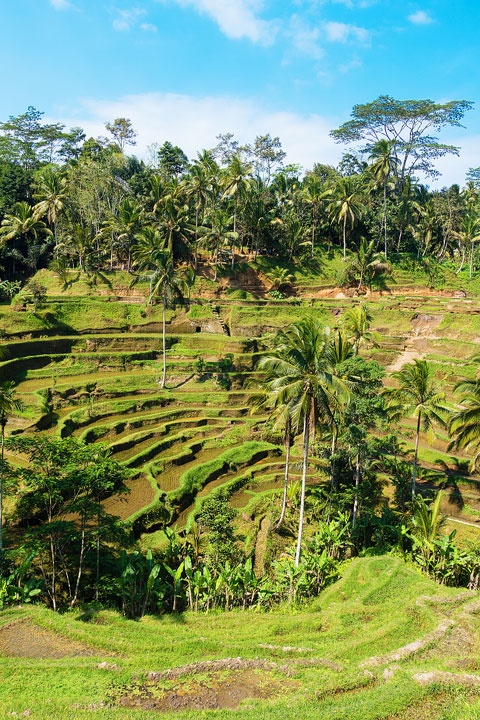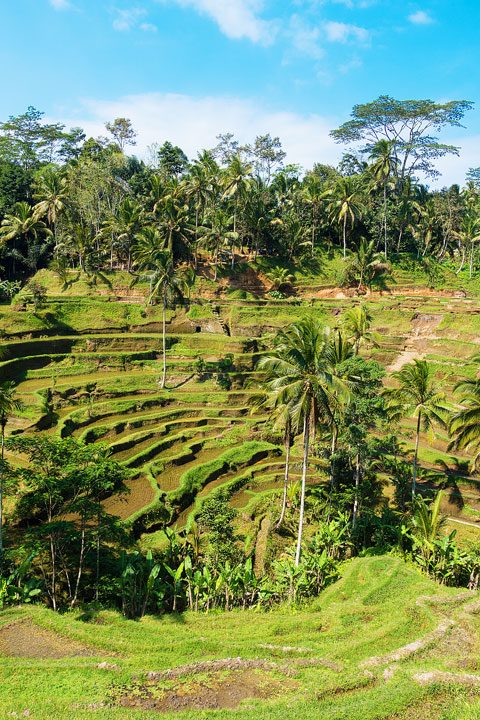 The terraces were designed — and are still currently maintained — using a traditional Balinese cooperative irrigation system.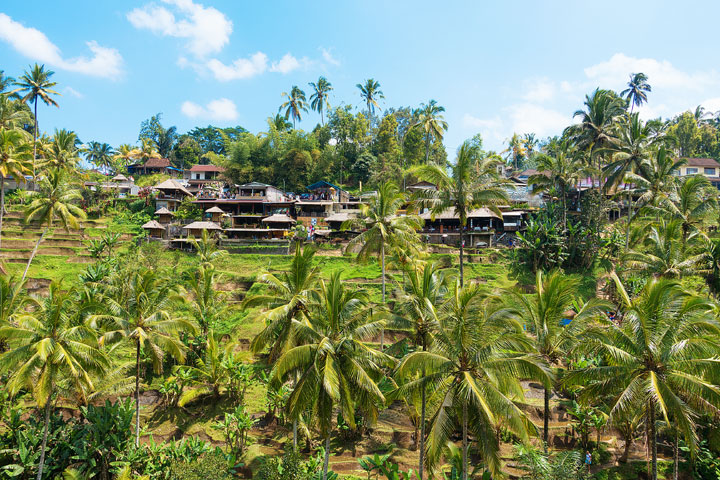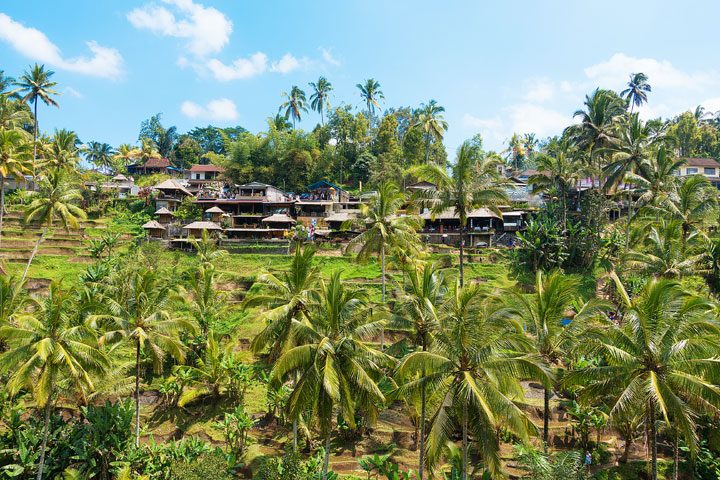 The ancient rice-growing agricultural society in the Tegallalang village operates with elaborate engineering and shared labor from the entire community.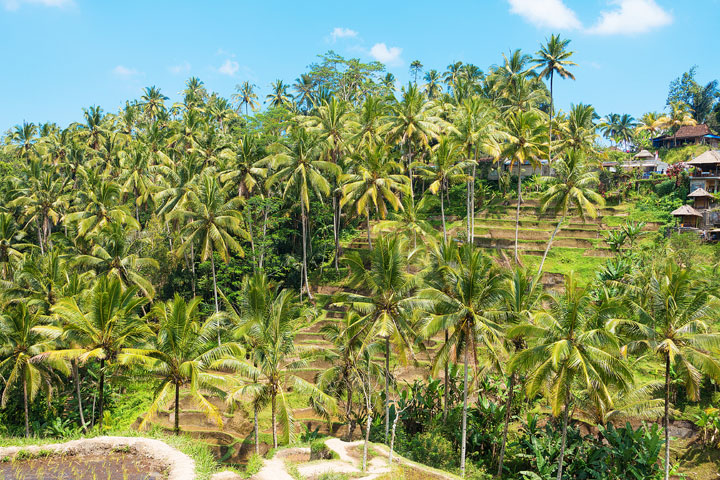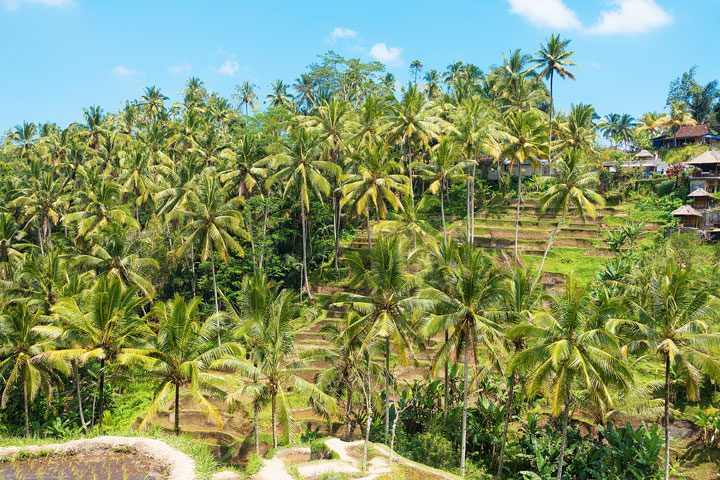 Tegallalang is also a popular attraction for artists and painters.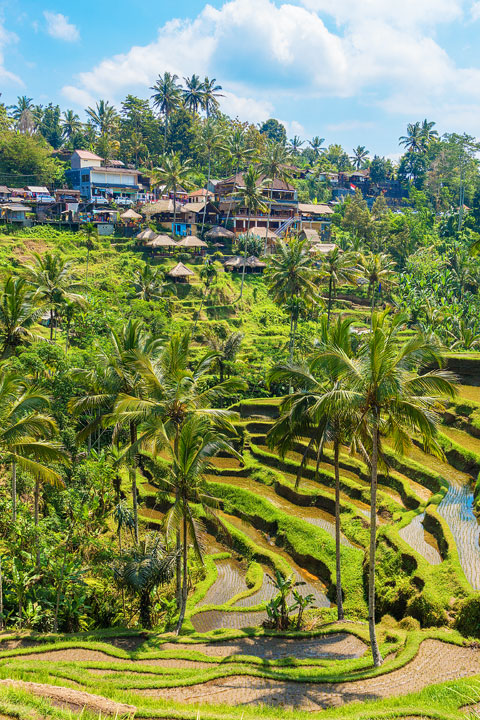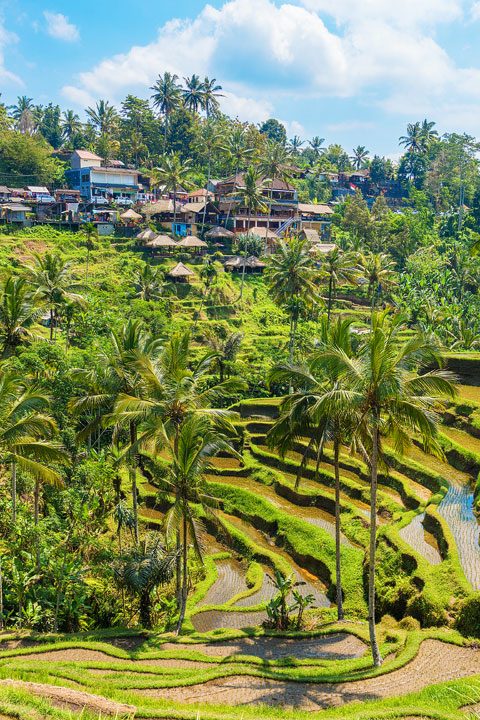 There are many art galleries and cafes near the ledge offering panoramic views of the terraces, perfect for spending an afternoon drawing or painting.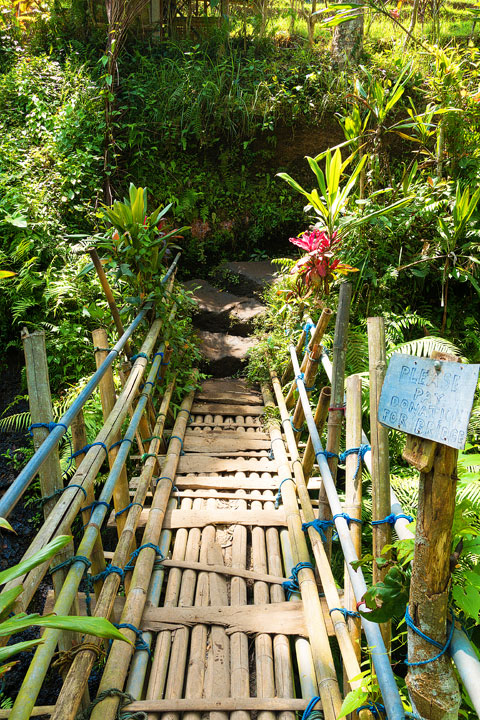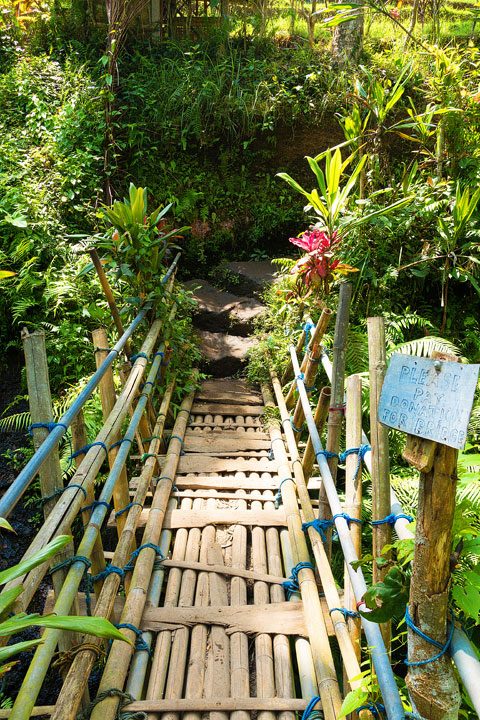 Navigating the Rice Terraces
The villagers of Tegallalang graciously allow tourists to visit and walk among their intricately designed terraces. You can go to the overlook and take as many pictures as you want for free. There is also no fee to enter and hike among the terraces, however if you venture far enough you will come to a bridge where the locals who maintain the paths will ask for a small donation for the upkeep of the trails and bridges. Be sure to take several small bills with you for this "donation". You might need to get change somewhere, like at a restaurant or your hotel. A 5,000 rupiah bill (50 cents) for one person or 10,000 bill ($1) for two people was plenty when I was there. I walked the entire terraces and only had to pay twice. You don't have to pay when crossing the bridge the second time when you're leaving.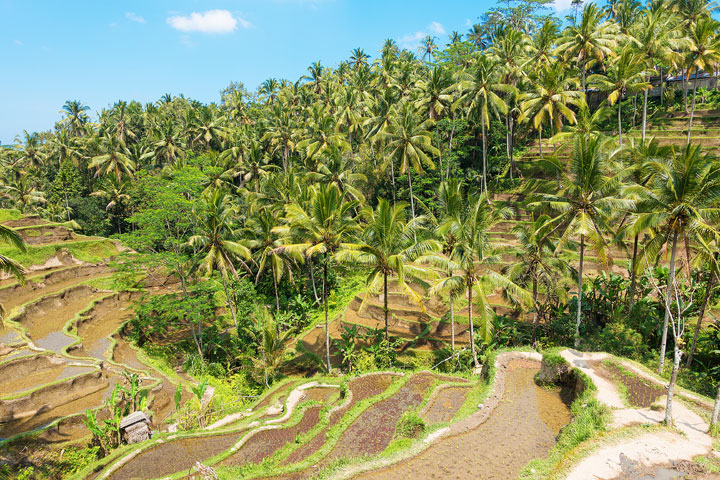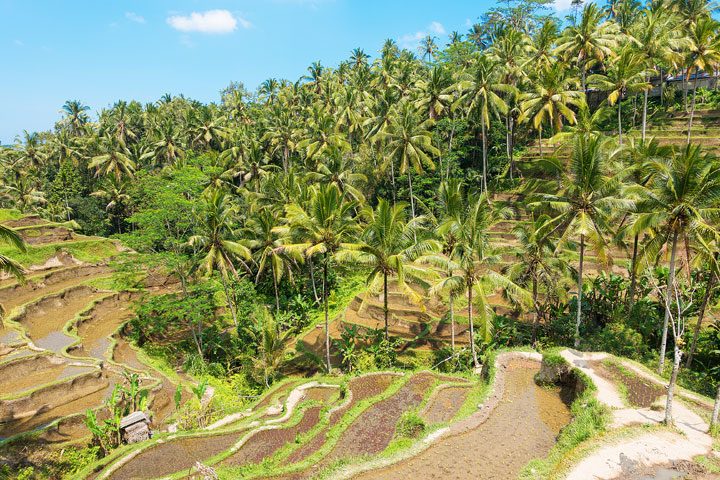 The locals who are working in the terraces will happily pose, but will also want a donation if you take pictures of them. They will let you pose with their baskets and hats as well, just be prepared to "donate" or "tip" them. I didn't take any pictures of that, so I'm not sure what the going rate is, but I would assume that again, small bills would be sufficient.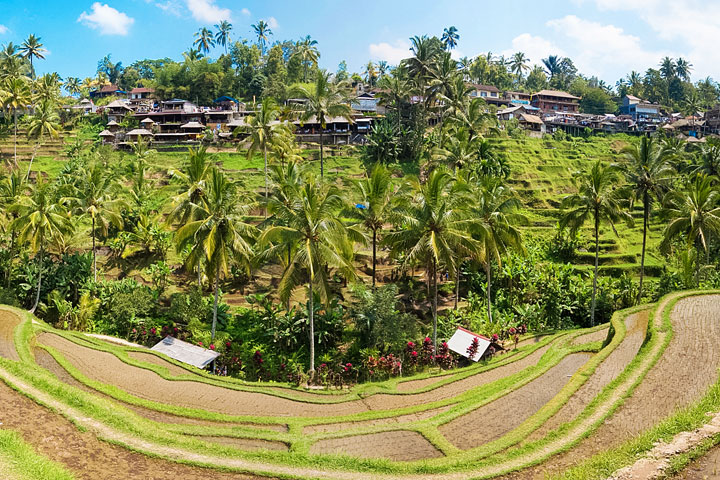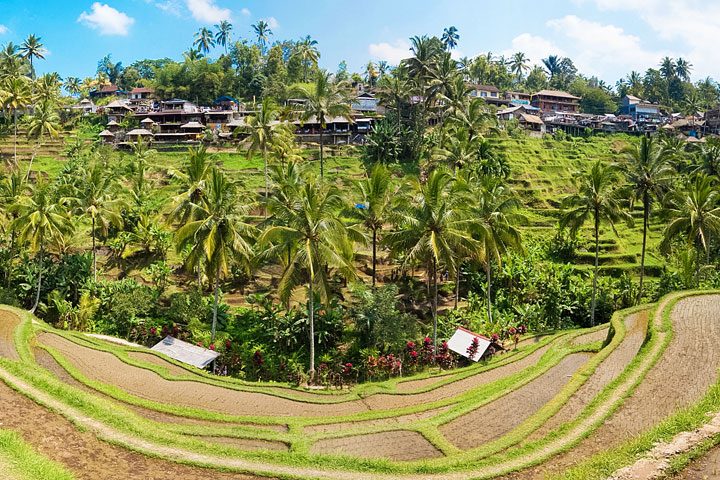 There are also huts along the trails where you can buy coconut water, if you'd like to stop and take a break with this as your view.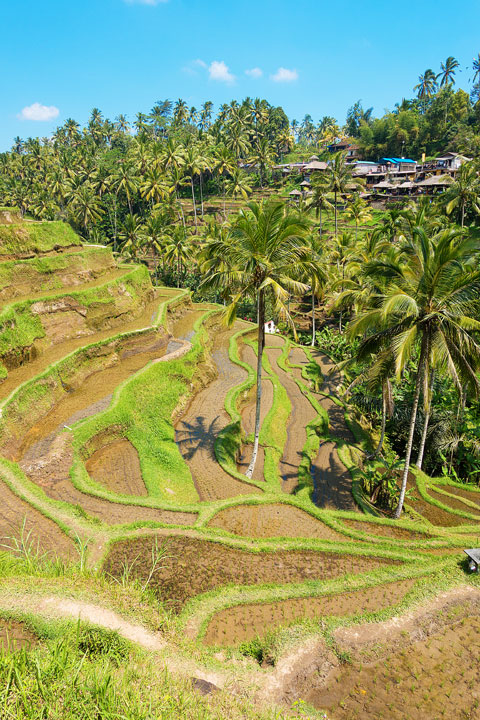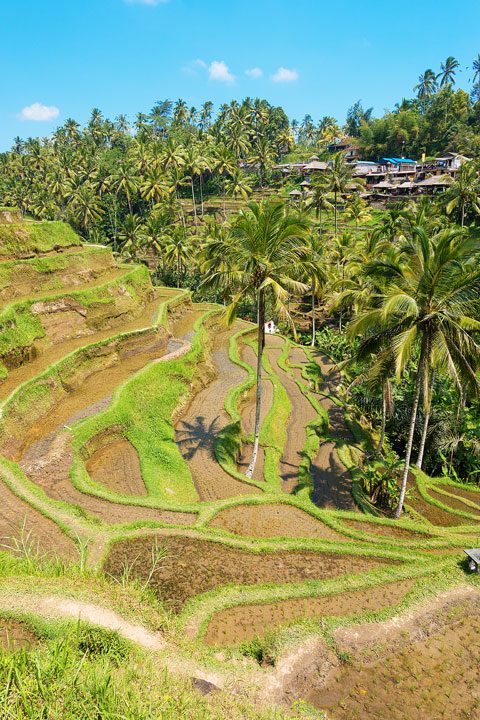 In total, I only paid 15,000 rupiah (about $1.50) to hike the entire terraces. A small price to pay to spend a day in such beauty, and help those who desperately need it more than I do.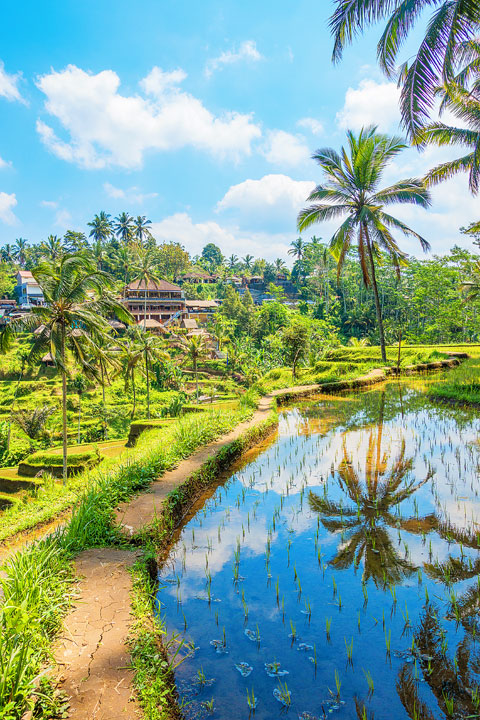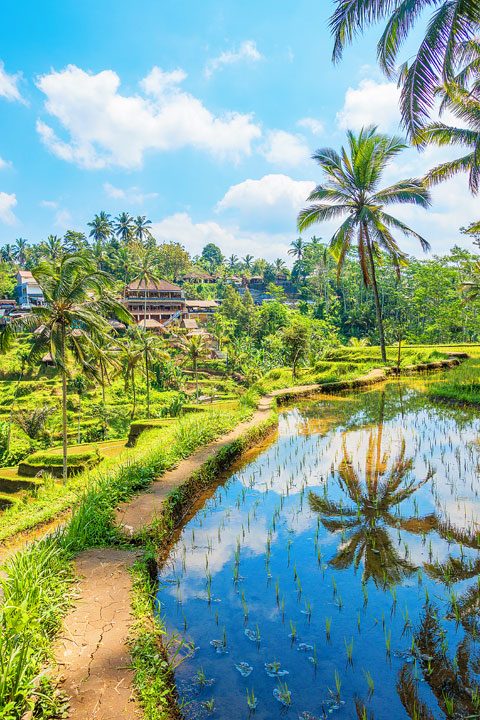 In places the trails can be narrow, steep, and muddy, so hiking boots or tennis shoes are recommended. I saw people walking around in flip flops, but I wouldn't have wanted to.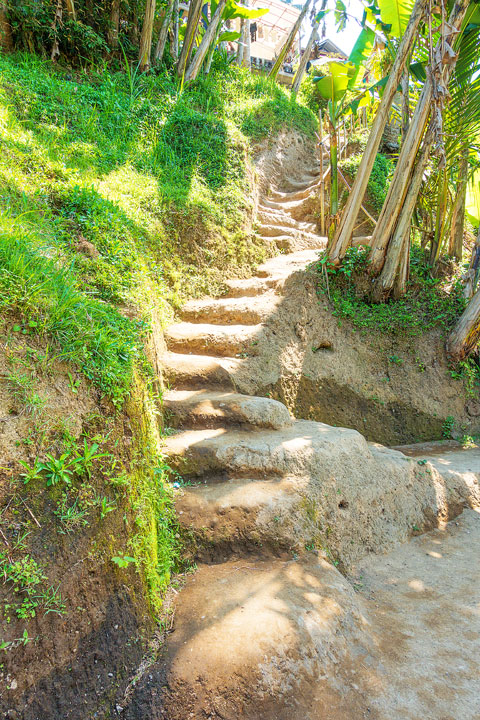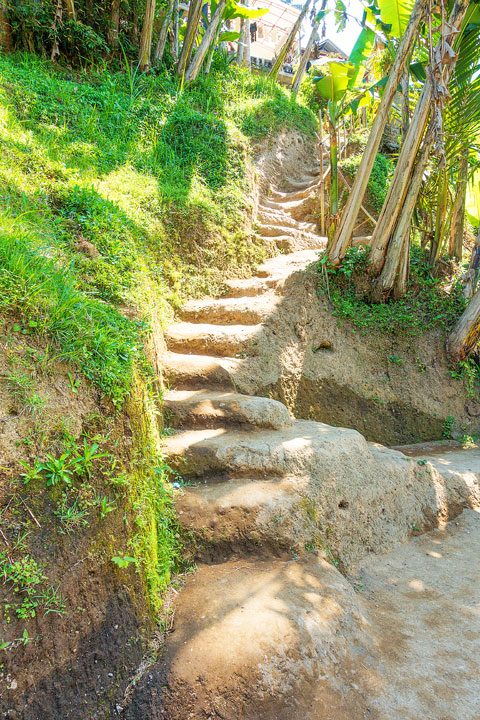 There are also a few sets of muddy stairs, like the ones pictured above! :)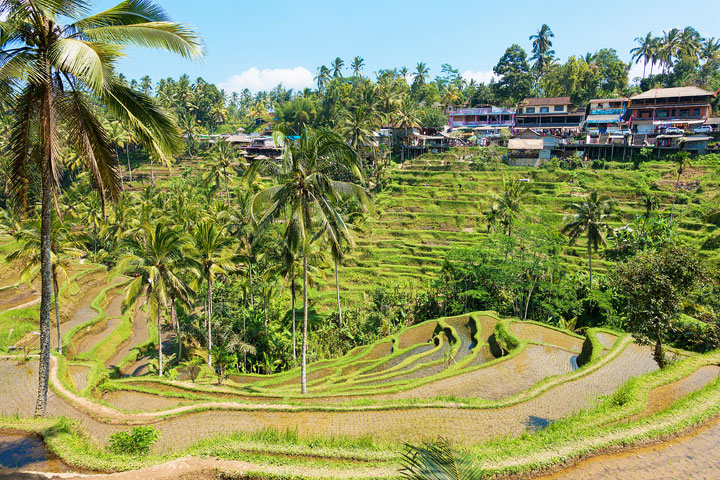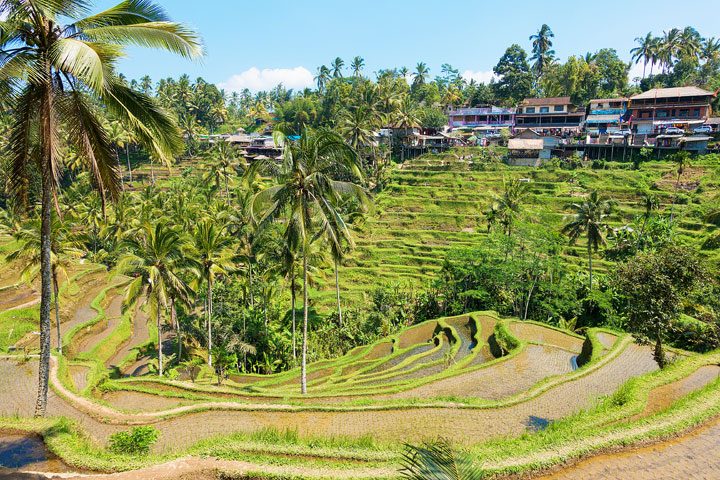 You could easily spend a couple hours just taking in the beauty of these intricate terraces.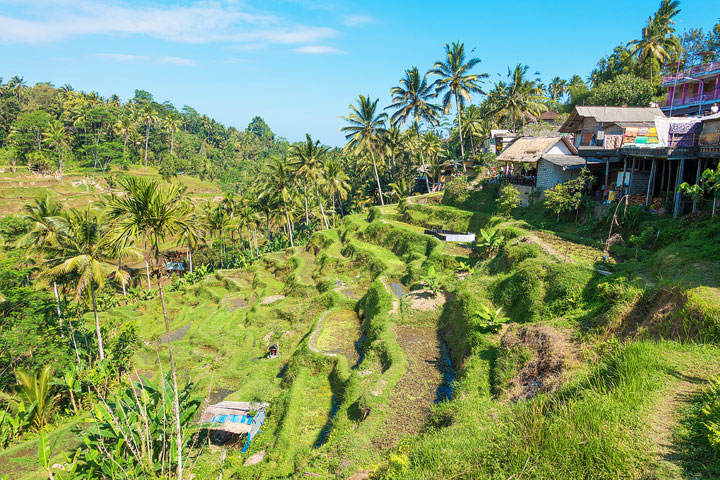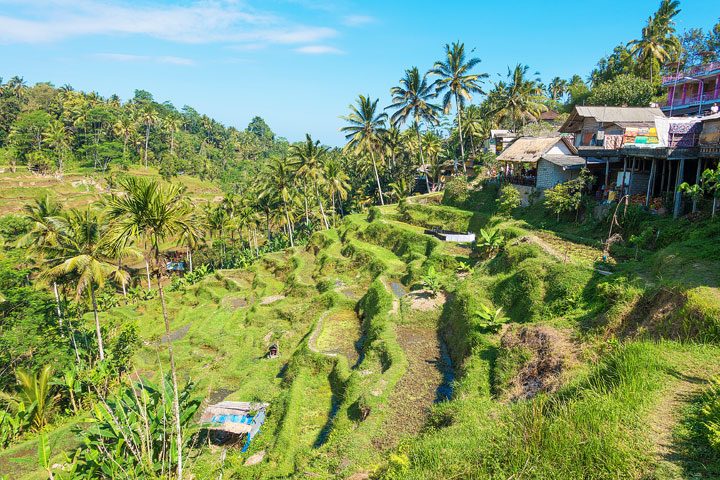 The planting and harvesting times for rice vary, so there really is no "best time" to visit for photographing the terraces.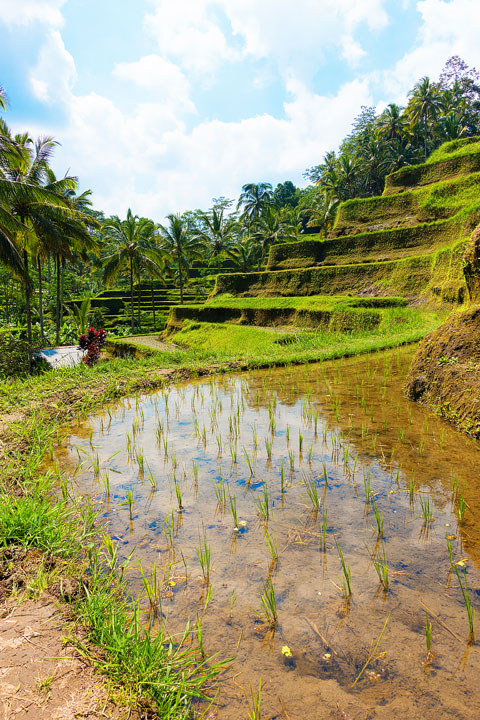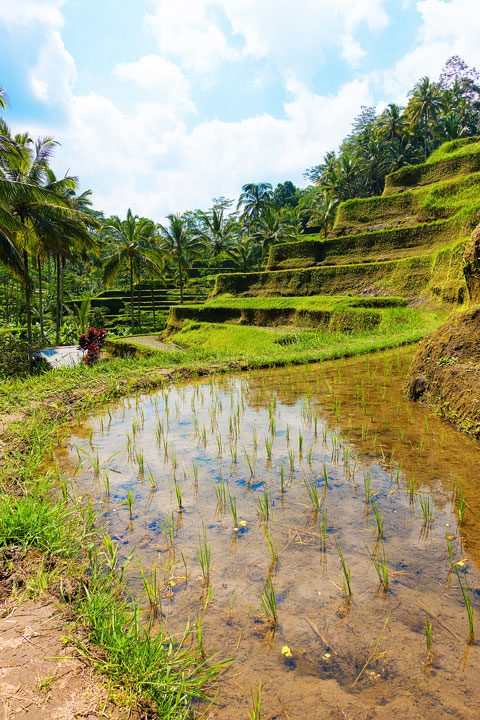 When I visited the new rice had just been planted.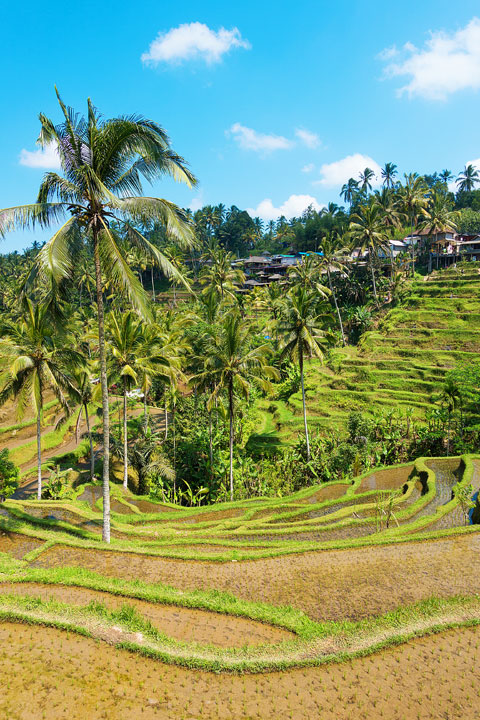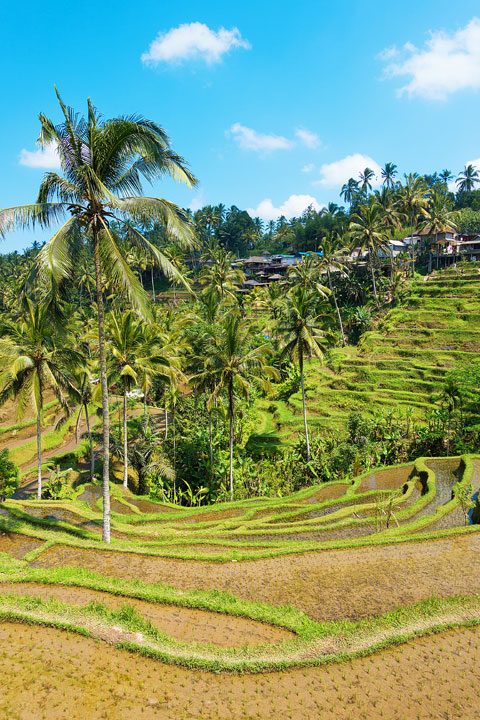 Although I happen to think all the stages are beautiful! :)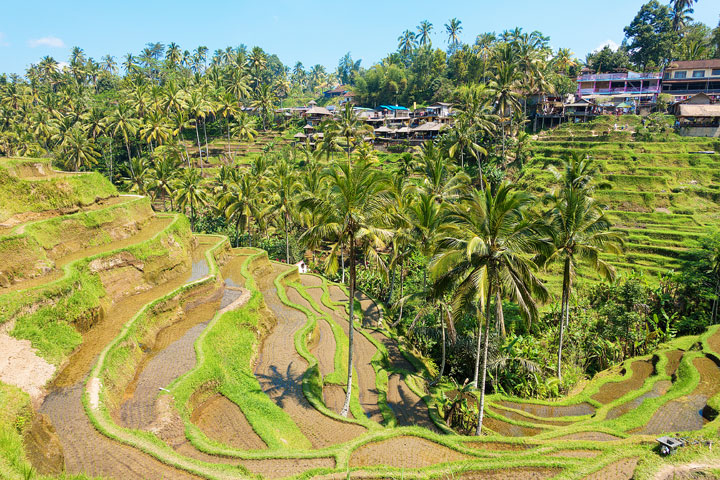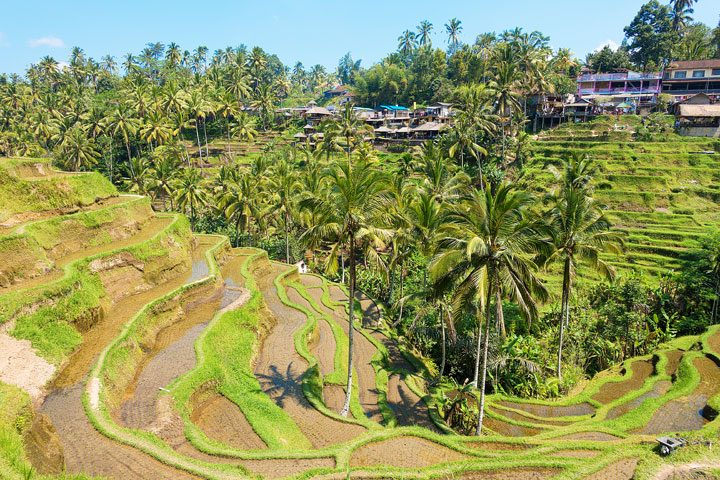 These were some of my favorite photos from the entire trip.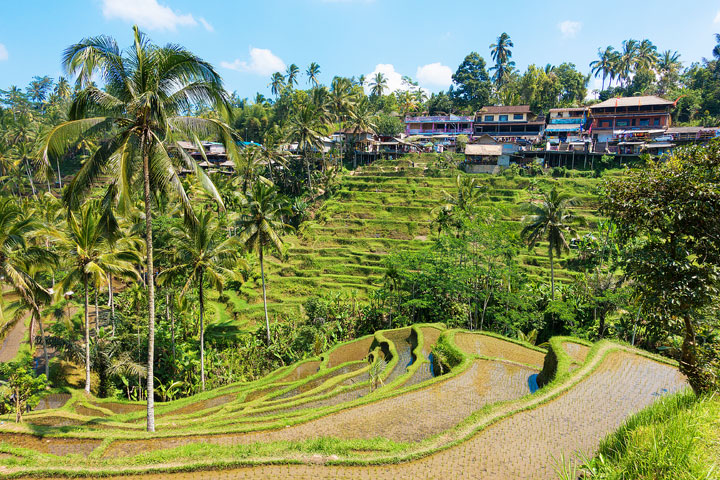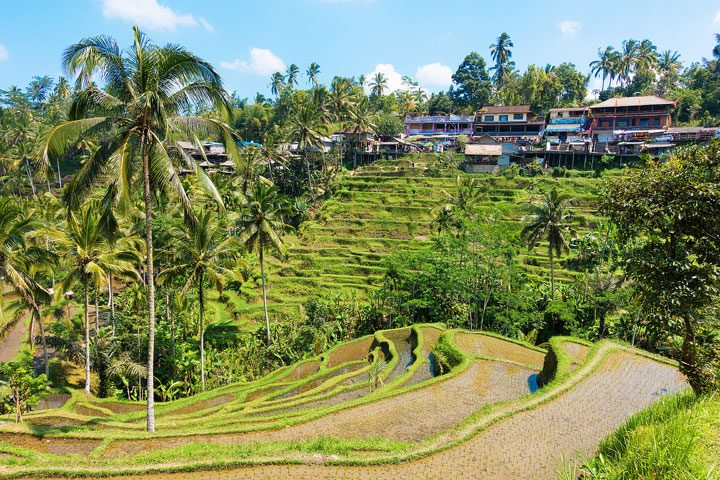 It was like walking through a postcard.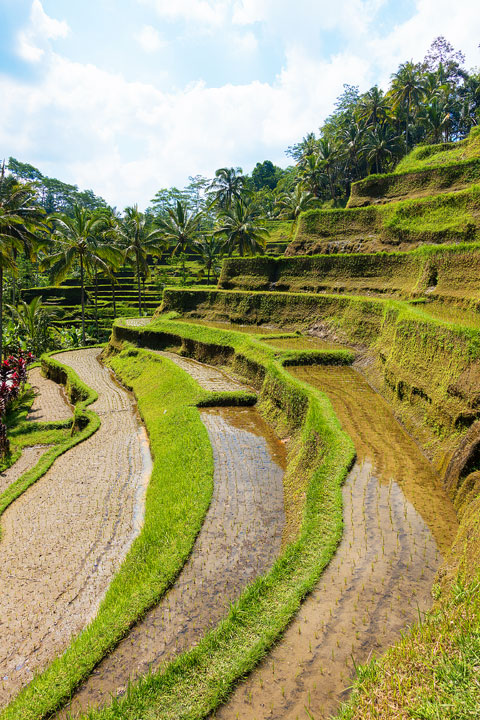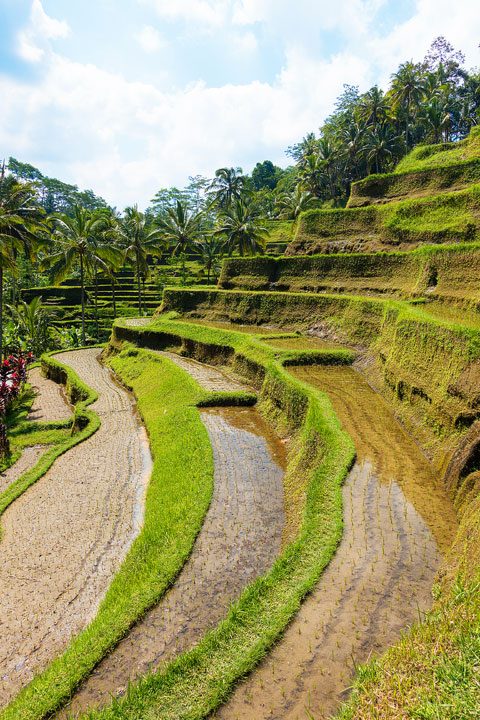 Every angle was photo-worthy!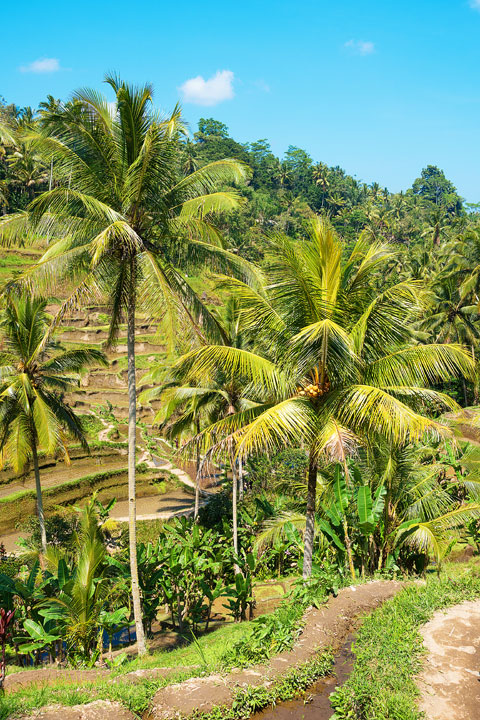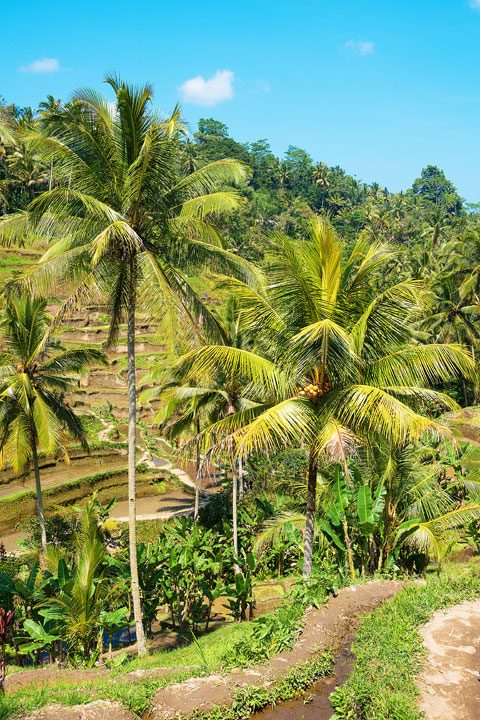 What surprised me the most about Bali were the forests of wild palm trees growing everywhere.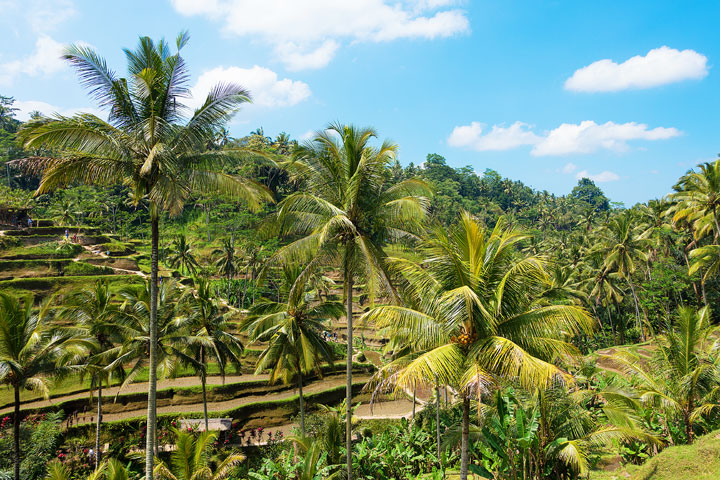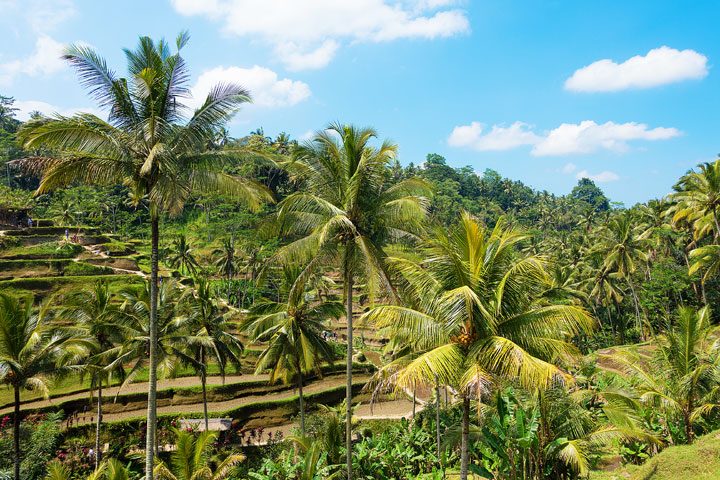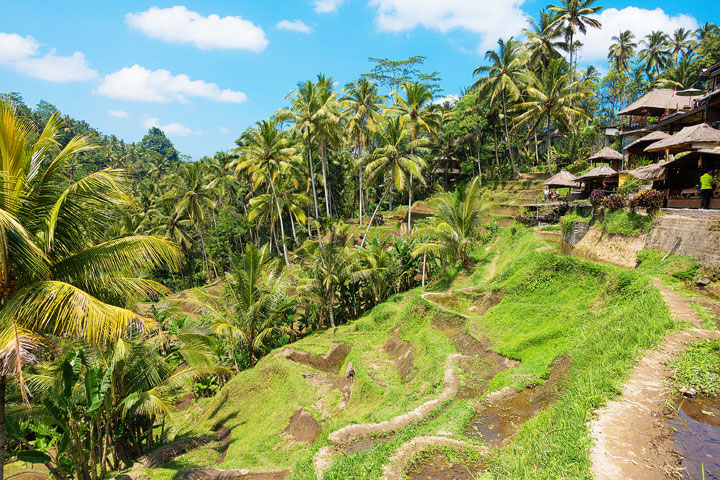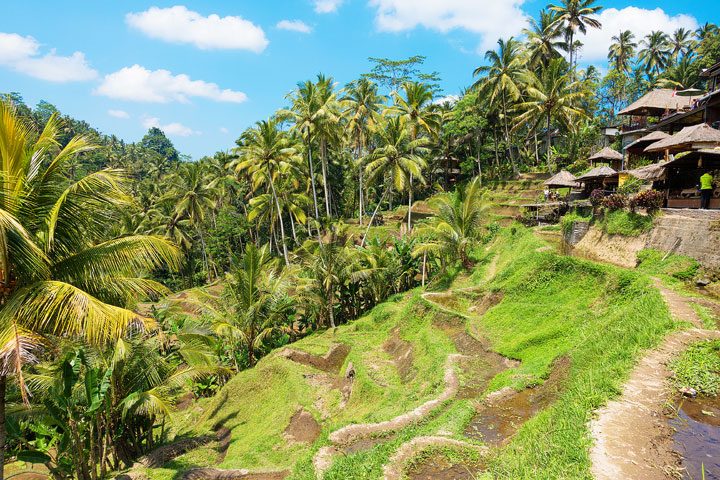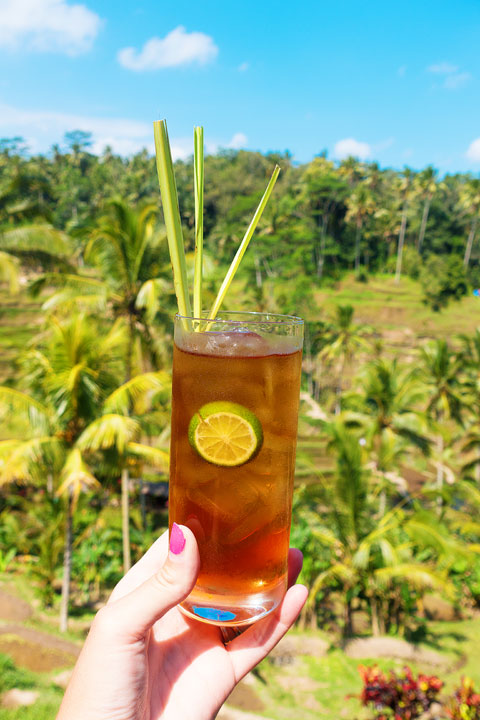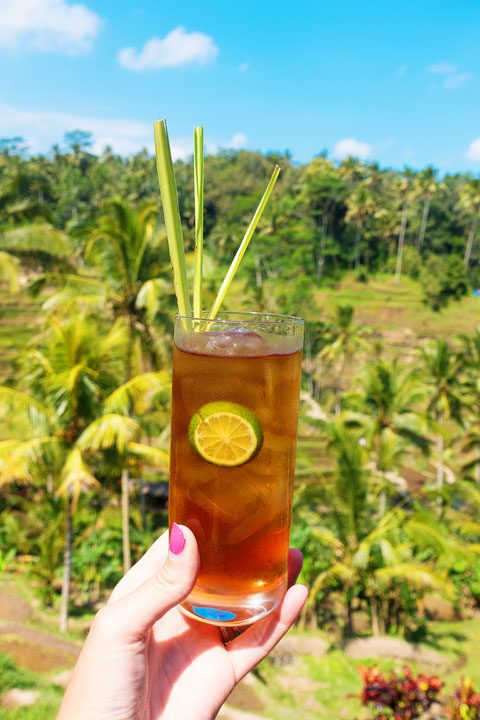 Tea Time!
After a morning of trekking through the terraces, I wandered into one of the many restaurants along the edge with a panoramic overlook of the terraces for lunch and a lemongrass tea.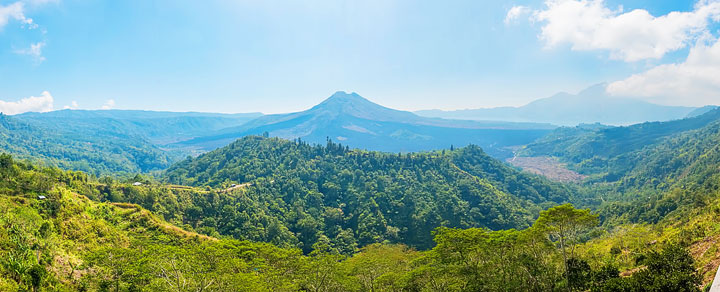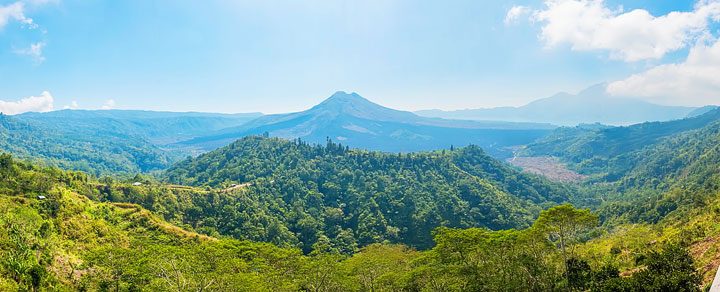 On the way home my driver took me by an overlook of Mount Batur, one of the active volcanoes on the island of Bali.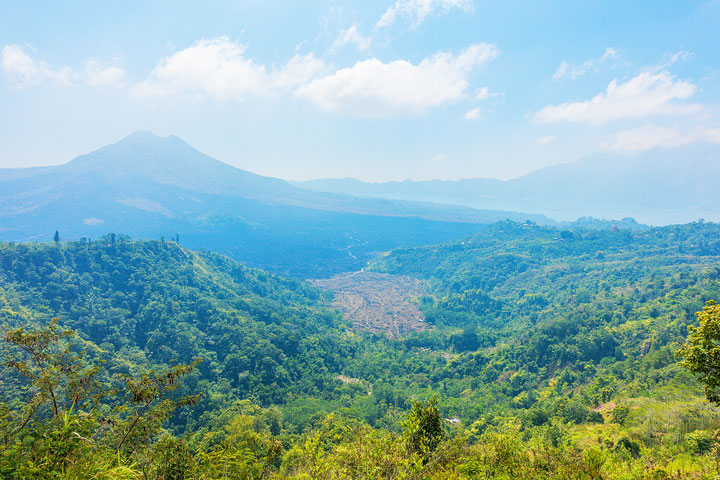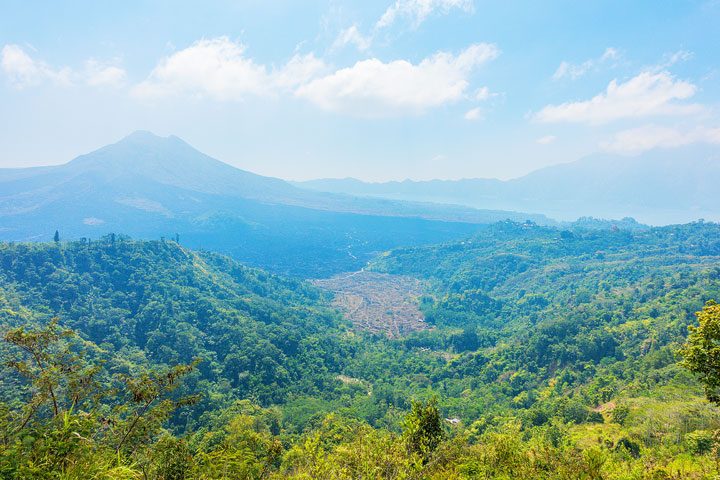 Thankfully it wasn't erupting at the time. ;)
Thanks so much for following along on our adventure in Bali! Until next time! xoxo