This camera bag is absolutely perfect for me! It stores everything I could possibly need and more, and it's easy to order right from Amazon!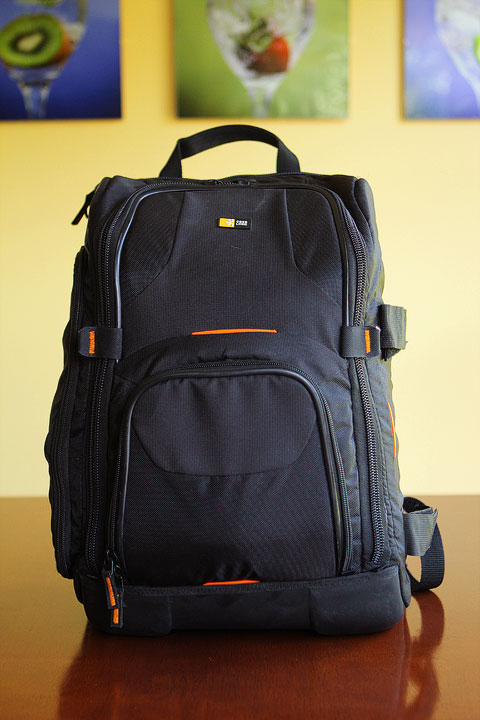 Why I Love My Camera Bag
Hi guys! Hope you're having a great week. Thank you all so much for participating in the LG double oven giveaway this weekend. The winner is being verified and will be posted shortly!
This is my camera bag. It's a sturdy little backpack, and it's what I use to carry all my gear around. It's not cute — more like industrial! — but boy do I love this bag. It's big enough to hold my camera, several lenses, a tripod, a laptop and iPad and all the accessories that go with each one. Whew. Yet it's still small enough to fit under the seat of an airplane as my "personal item." It's by Case Logic and I bought it on Amazon.com.
Not a paid advertisement! Carry on.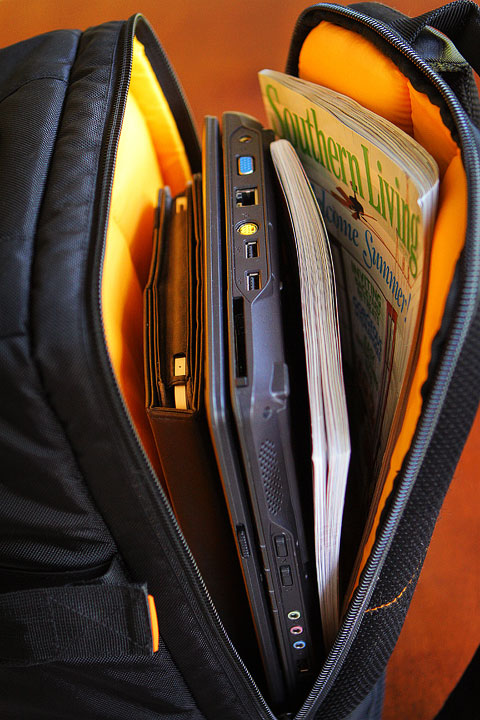 Not only does it hold all my camera equipment, but it's got a large compartment in the back that's big enough to hold my iPad, laptop, and even a few magazines for take-off and landing. My iPad has an industrial case too. Ree's shattering Apple products have scared me straight.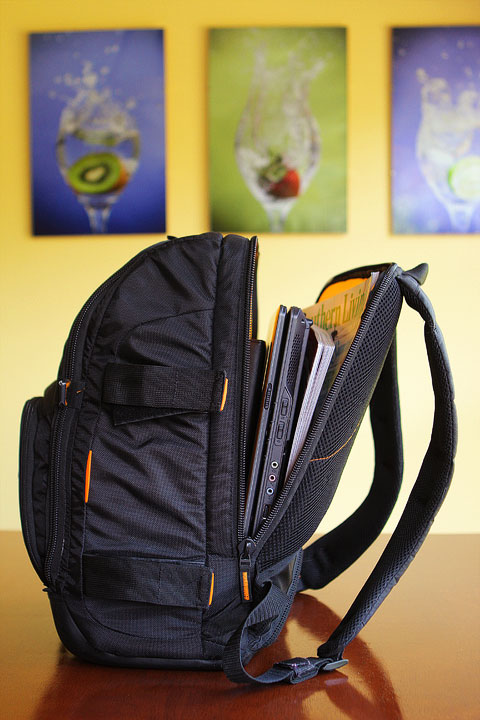 My laptop is 13″ x 9.5″ x 1.5″, in case you're wondering. Kind of a chunker.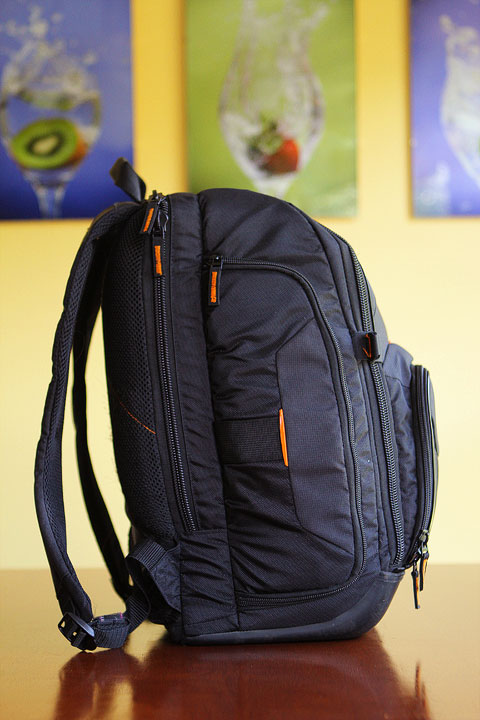 Next is this side compartment.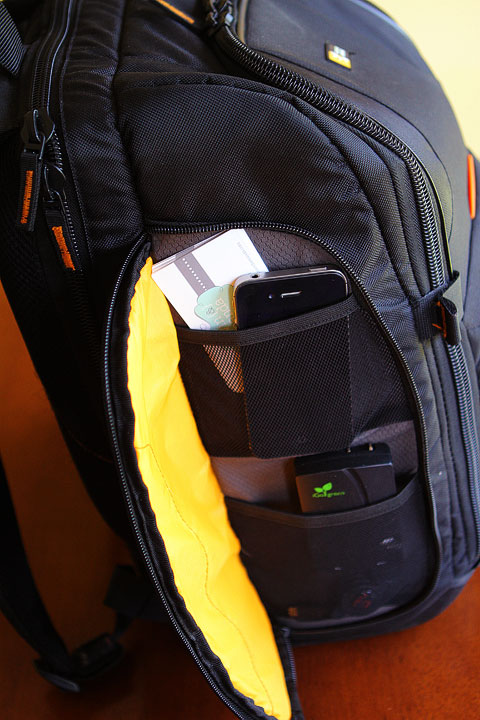 It's got two mesh pockets that are currently housing my iGo green charger with a retractable usb cord for charging my phone on the go, my iPhone, and a few business cards.
Because when people see you hefting around a lens like the 24-70, they have questions.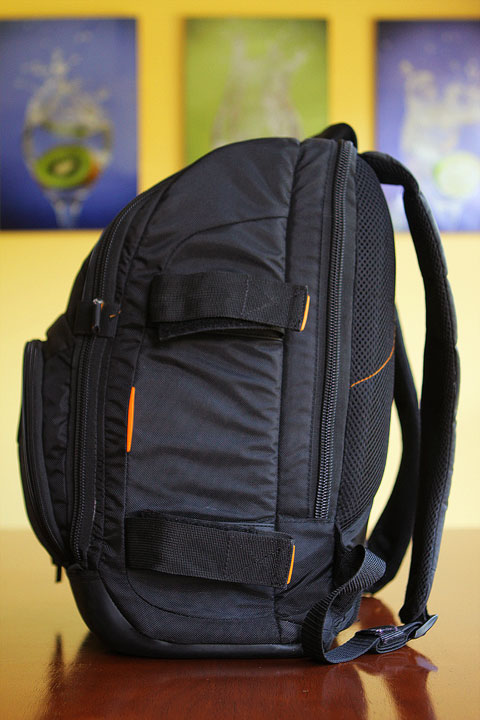 On the other side it's got strong Velcro straps for a tripod. Love the ease of the Velcro here. We sometimes take a tripod with us when we go hiking if we know there will be waterfalls, and this makes it easy to just strap it on and forget about it.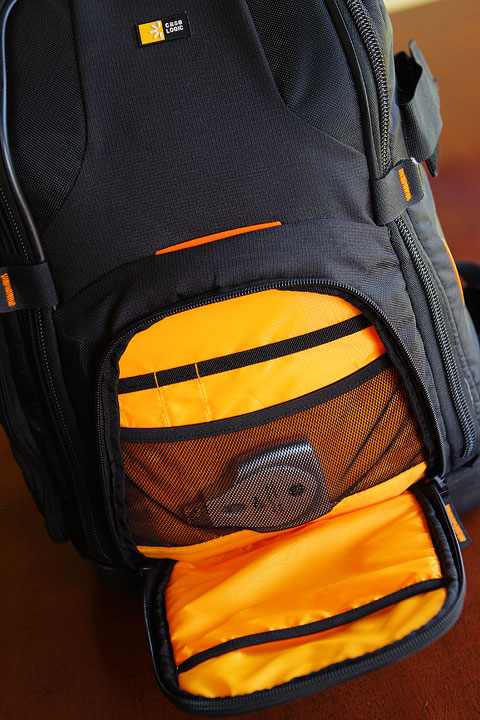 The front pocket could hold all sorts of things, but right now the only thing I've got in it is a usb card reader so I can download photos from my camera's memory card when I'm away from home.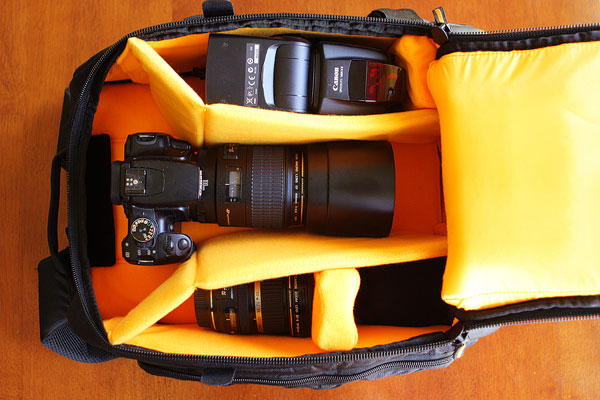 Here's the main compartment. It's quite deep! Underneath my external flash (at the top of the photo) is the charger for my laptop. My old XTi and 100mm macro lens are standing in for the camera compartment. They're roughly the same size as my usual 7D and 24-70mm getup, which I'm using to take this photo.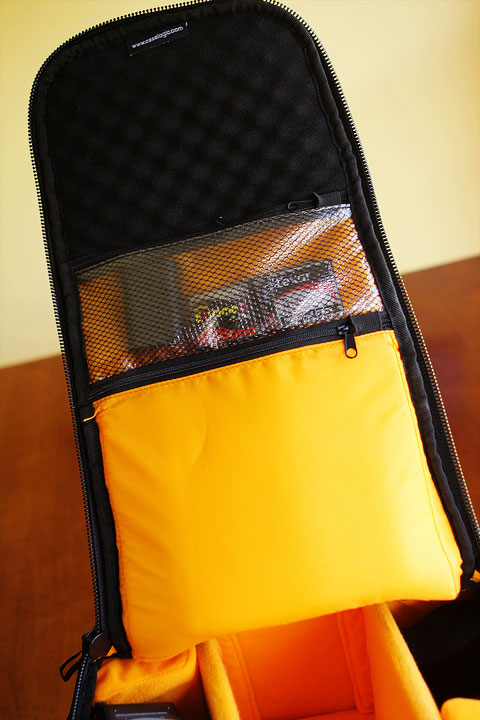 These pockets hold my memory cards, extra batteries, and battery chargers for the camera and flash. Just in case.
This is all I normally travel with, but the main compartment of this bag could hold even more if needed. I made a dorky video so you could get a better look. I pack in everything pictured above plus two more lenses.
Things I Forgot to Mention in the Video
The handle on the top of the backpack is super strong and I'm not afraid to use it to hang my backpack on a hook — knowing full well that my entire life hangs in the balance.
I am a dork.
I should stick to photos.
And blogging.
That is all.
If you're still here, thank you for watching — and still coming back! You're a true friend.
For a complete listing of all my gear and everything I mentioned in this post, check out my Amazon Store, located in the right sidebar of my blog.
Have a great week!