We absolutely loved our trip to Penang Island in Malaysia. Learn about our experience and all of the unique things to do there so you can start planning your own trip to Malaysia!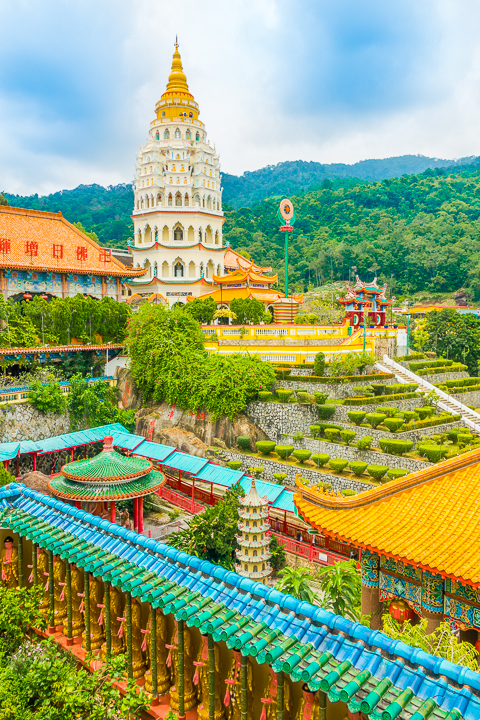 Penang Island Is One Of My Favorite Places In Malaysia
One of my favorite places we went in Malaysia was the island of Penang. We stayed in George Town, Malaysia's second largest city. This colorful, multicultural city has SO much to offer: history, architecture, massive Buddhist temples, grand British colonial buildings, Chinese shophouses, lively night markets, beautiful mosques, hiking, nature, secluded beaches, and more.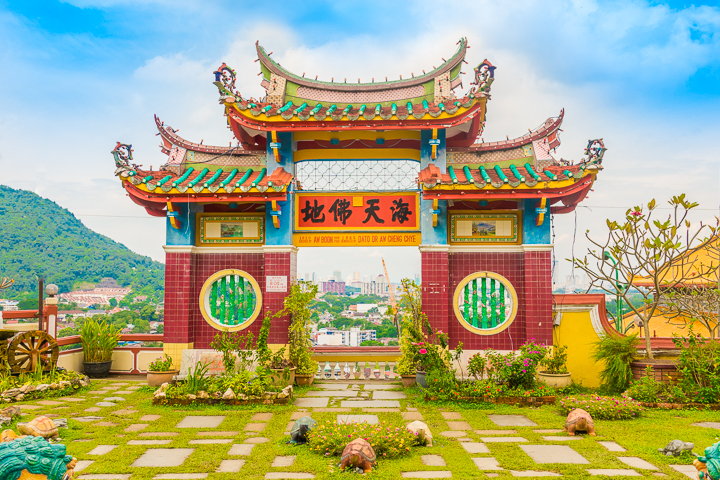 Because the city's cultural and historical heritage has been so well preserved, George Town was awarded UNESCO World Heritage status.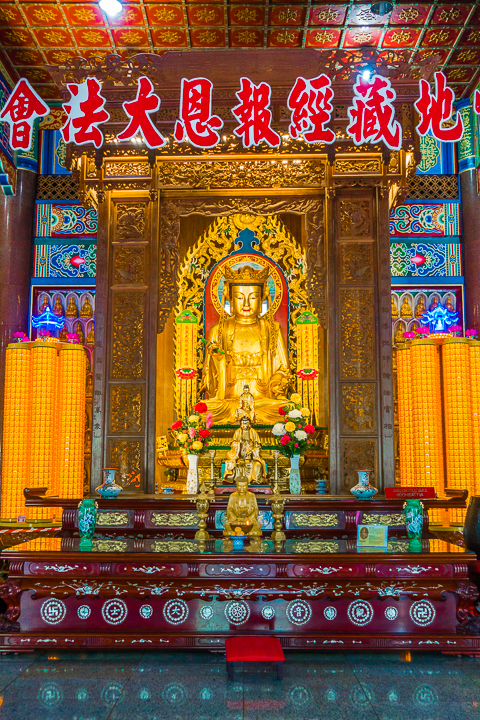 If you're planning a trip to Malaysia, here's a quick checklist for some of the best things to do and see in Penang so you don't miss any of the highlights!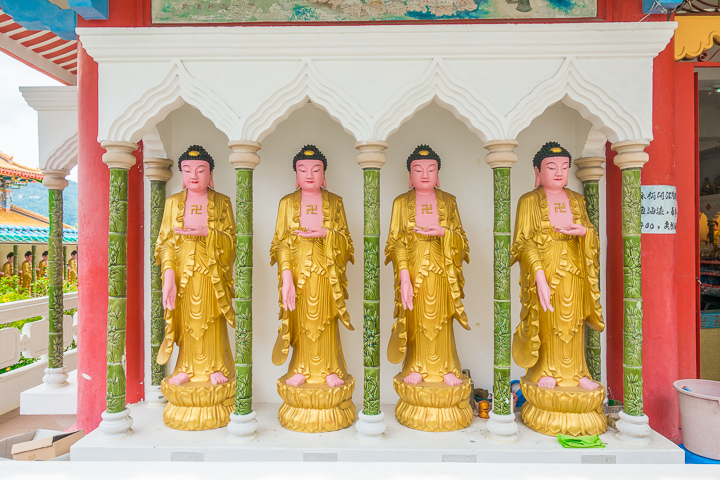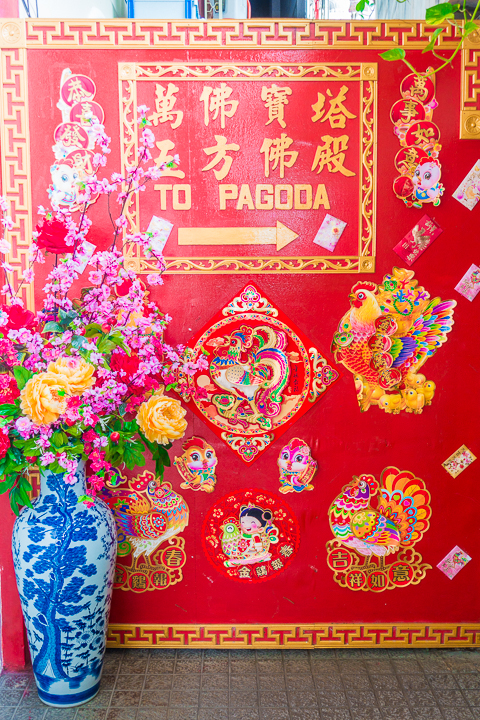 We Visited The Largest Buddhist Temple In Malaysia
Kek Lok Si in Penang is the largest Buddhist temple in Malaysia. It's located high in the hills of Penang, facing the sea, with impressive views of the city.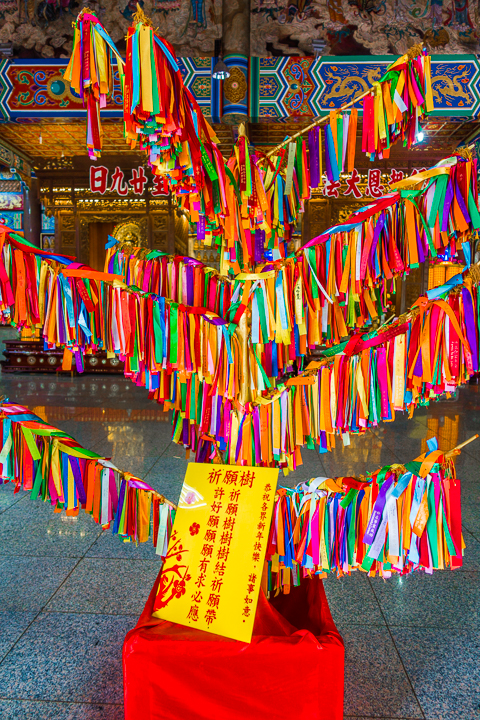 You could easily spend a morning or afternoon here wandering through the maze of colorful temples, pagodas, archways, beautiful gardens, and prayer halls that make up this massive complex.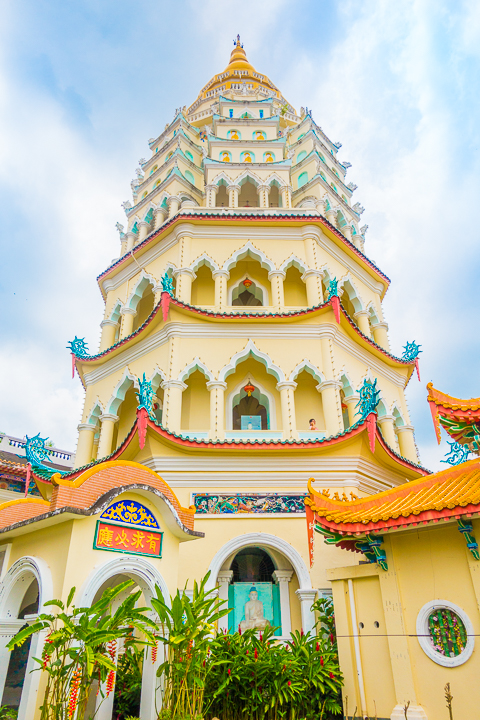 One of the highlights of Kek Lok Si is the seven-story pagoda.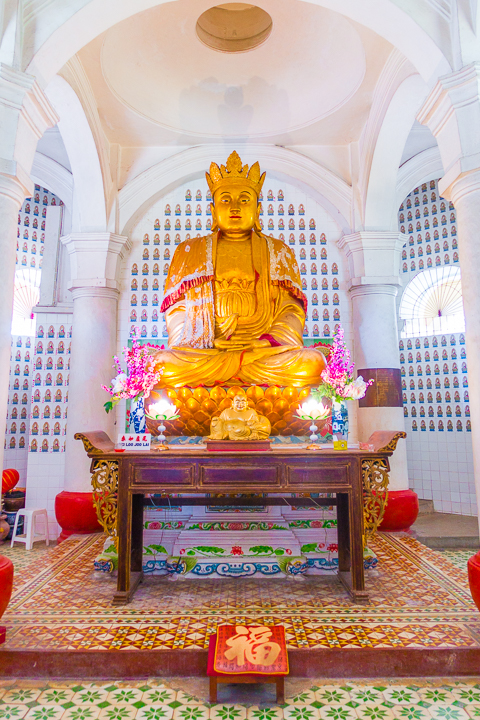 It's also known as the Pagoda of 10,000 Buddhas. As you ascend the stairs to the top of the pagoda, each level has thousands of Buddha statues!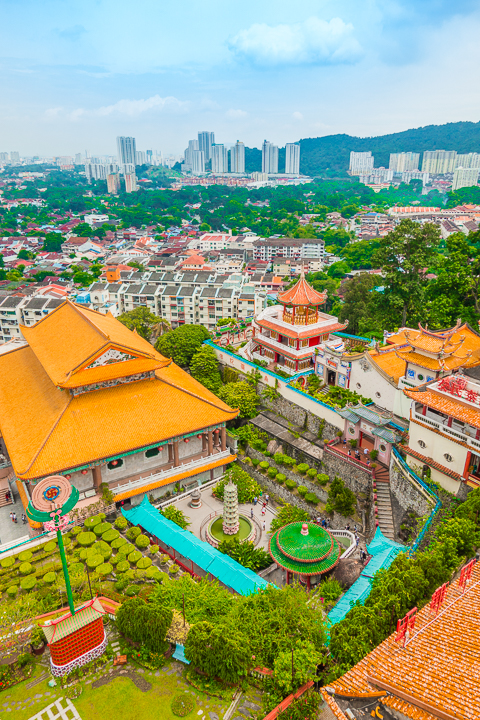 At the top you'll be rewarded with a beautiful view of the entire temple complex and the city of George Town.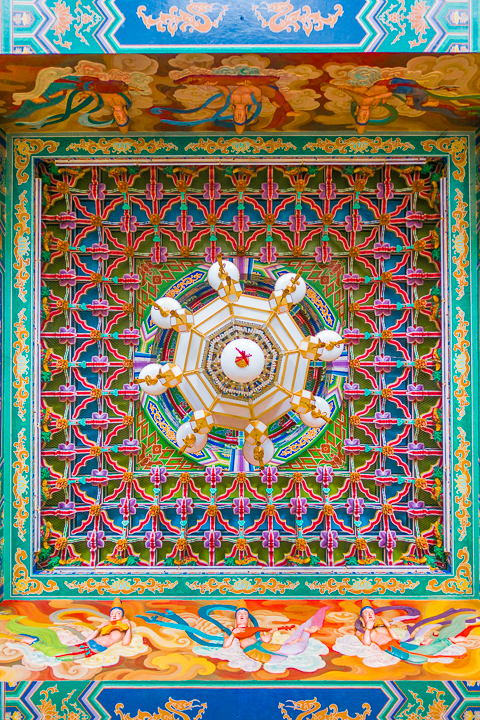 When you're wandering through the temples, don't forget to look up! Even the ceilings are stunning!!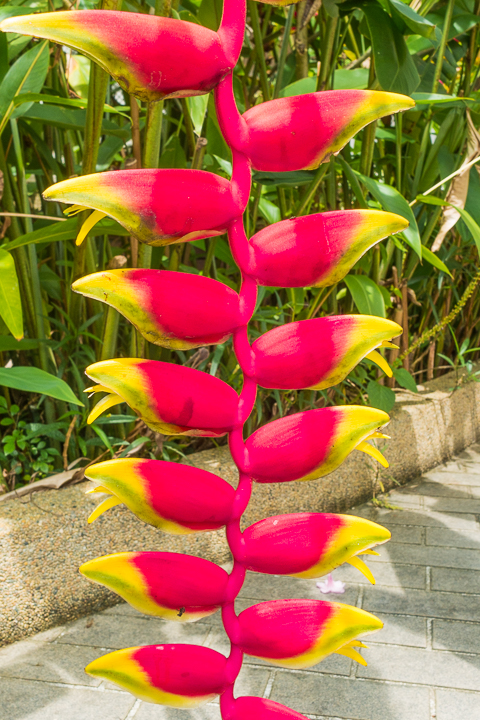 I loved the heliconia flowers we saw all over the temple. They look like hummingbirds!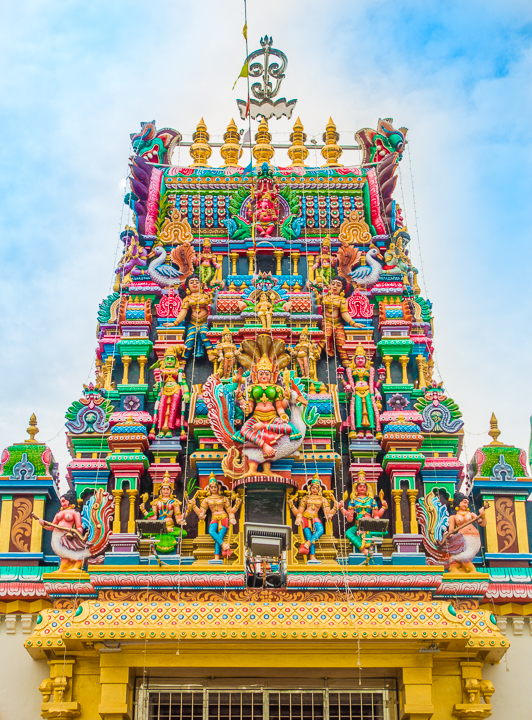 For a typical example of Hindu architecture, definitely make a point to stop by Sri Mahamariamman Temple, the oldest Hindu temple in Penang. The main entrance gate features a tall tower with brightly colored sculptures of soldiers, Hindu gods and goddesses, floral decorations, and even four swans.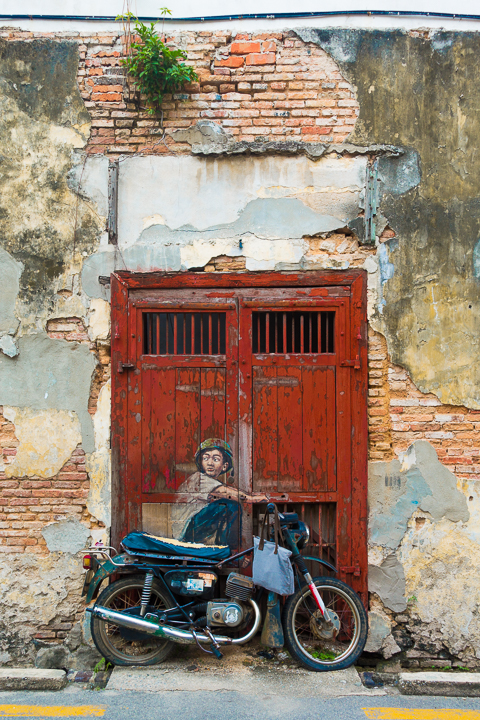 Malaysia Has Amazing Street Art To See
Look for it everywhere you go in the old town. Some are even marked on Google Maps to make them easier to find. Here's a list a few of our favorites. You can find the location if you search them on Google Maps. It would be fun to do a scavenger hunt one afternoon!
Boy on Motorbike
Boy with Pet Monster
Brother & Sister on a Swing
Kids on Bicycle
Boy on chair
Those are just a few, but you'll definitely see more as you explore!
---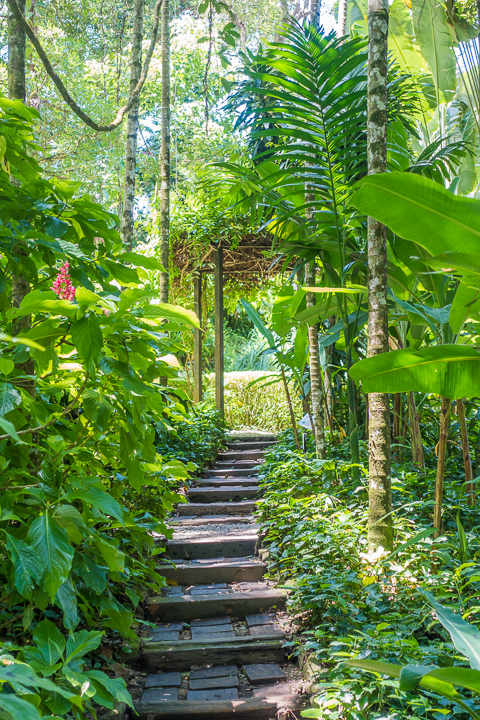 We Loved Our Visit To The Tropical Spice Garden
For a truly unforgettable experience in Malaysia, visit the Tropical Spice Garden and spend a morning exploring a lush, tropical garden filled with over 500 types of exotic herbs, spices, plants, and flowers. You can wander by yourself (with or without an audio guide), or take an interactive tour with one of the passionate staff members for an up-close and personal experience with the local plants and animals. You can even taste-test some of these rare herbs and spices!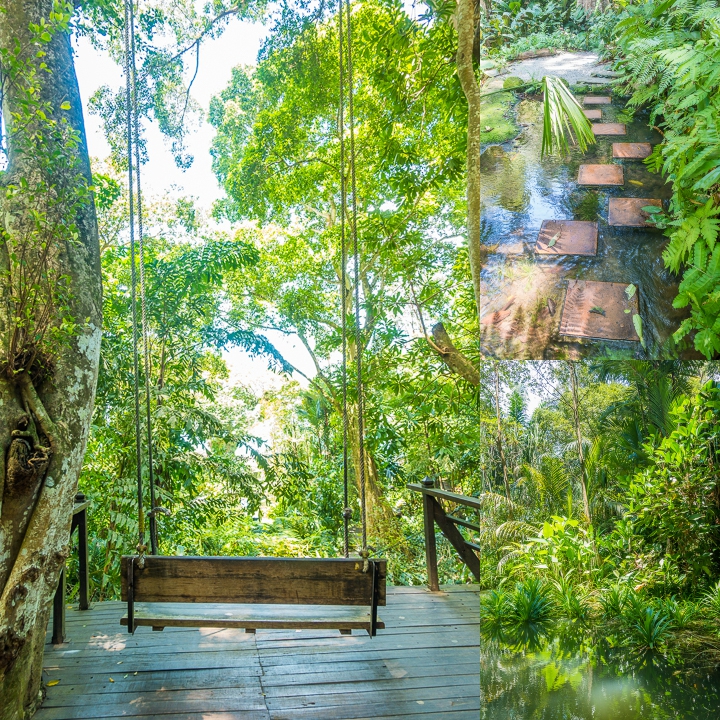 There's even a Poison Garden with 38 types of poisonous plants from all over the world.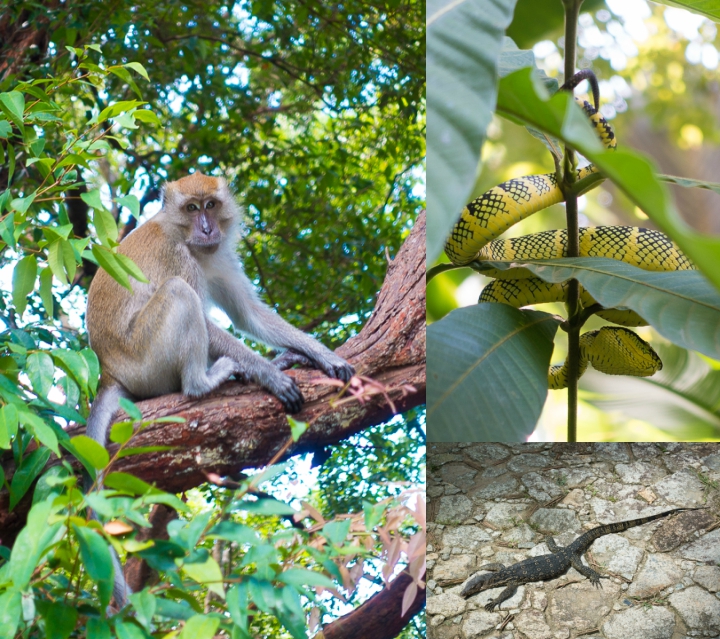 Be sure to keep an eye out for the local exotic animals!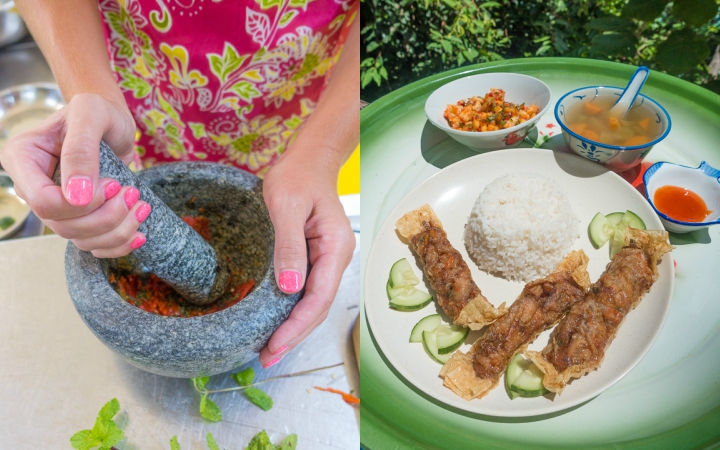 One of the BEST meals I had in Malaysia was at the Tropical Spice Garden! And we cooked it ourselves! Tropical Spice Garden offers fun cooking classes showcasing the best of Malay, Nyonya, and Indian cuisine. You'll cook with exotic herbs and spices found right there in the garden.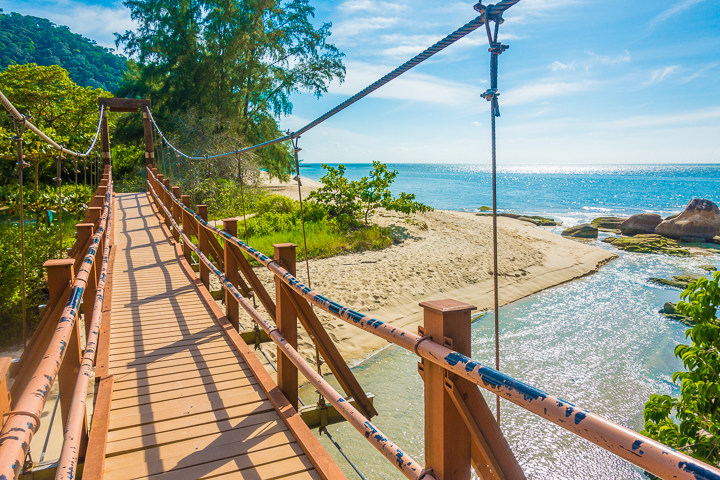 After a morning at the Tropical Spice Garden, I could not think of a more perfect way to spend the afternoon than exploring the nearby Penang National Park and hiking in a lush jungle to secluded tropical beaches.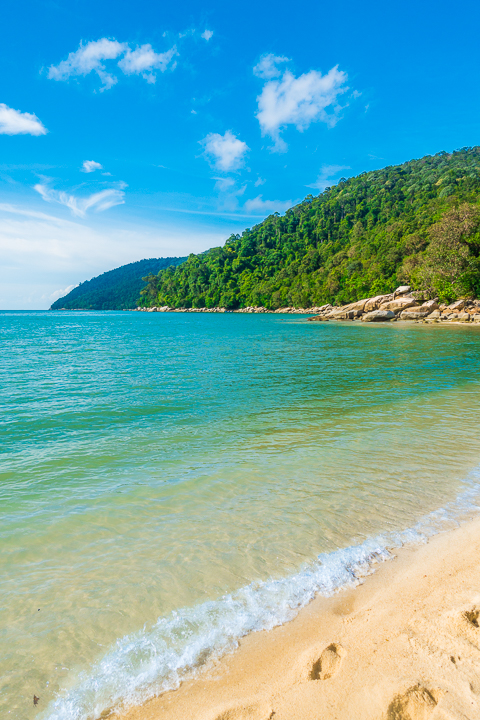 Make Sure To Plan A Trip To These Popular Beaches In Malaysia
There are two well-marked paths leading to the two most popular beaches, Kerachut Beach (Turtle Beach) and Monkey Beach. The beaches are in opposite directions, and the sign estimates the hike to either beach will take about 1.5 hours. We are pretty fast walkers though — we made it to Kerachut Beach in easily under one hour.
Kerachut Beach is definitely the more beautiful (and secluded) beach in my opinion. Before you enter the park, you'll see many stands offering boat services to and from the beaches. You can hire one to pick you up at Kerachut Beach (after allowing you time to hike there and spend some time on the beach), then they will drop you off at Monkey Beach, then later they will pick you up again at Monkey Beach and drop you back off at the beginning of the park. Or you can hike back from Monkey Beach if you're up for more hiking. That way you can see both beaches since there is no easy way to hike to both without having to go all the way back to the beginning.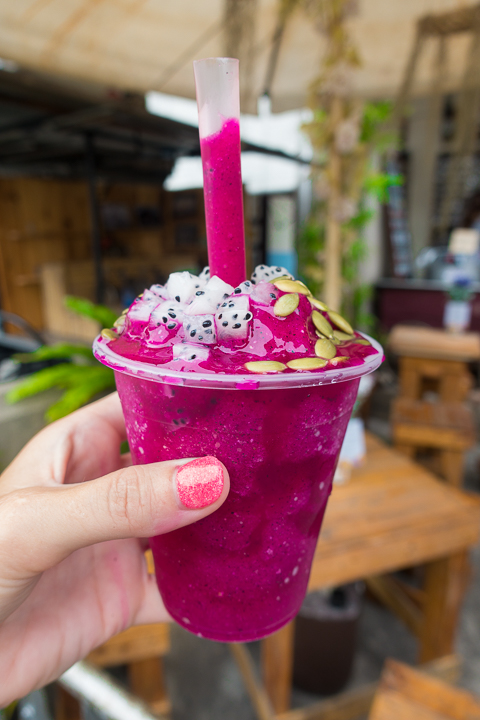 Malaysia Has Delicious Fresh Fruit Smoothies
One of my favorite things about Malaysia was all the fresh fruit smoothies!! How fun is this Pink Dragonfruit Smoothie from Fruitmade in Penang??
Also, if you see a Coconut Milkshake anywhere in Malaysia GET IT. It's the most delicious sweet coconut smoothie with a scoop of coconut ice cream on top. SO GOOD! We found them all over Malaysia and I got one every time I saw it, but I never managed to get a good picture of one. You'll just have to take my word for it! :)
---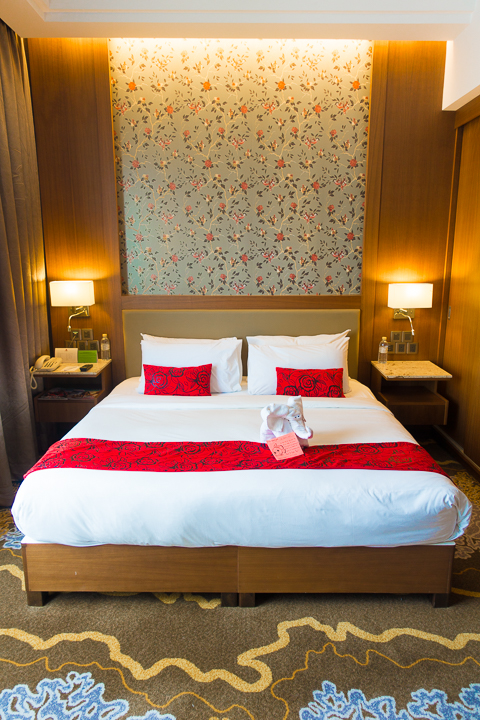 Where to Stay in Penang Malaysia
We stayed at The Wembley Hotel in Penang. It's very well-located, right in the heart of George Town and walking distance to the old town. The daily breakfast buffet is huge and offers a wide variety of cuisines. We also had a fun towel animal waiting for us everyday!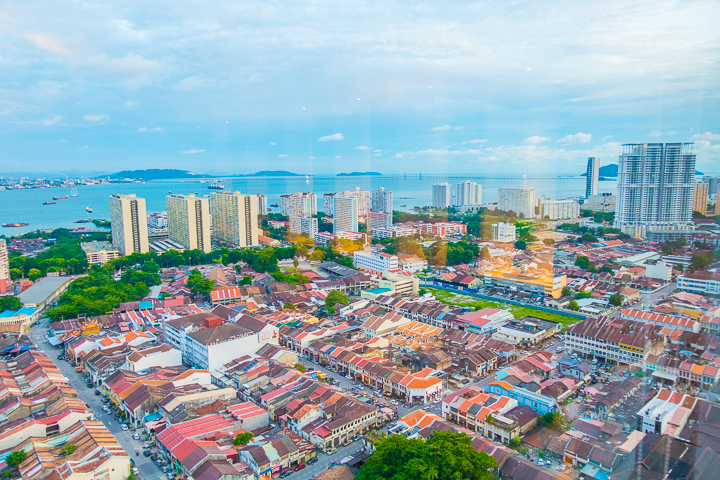 The rooms have an incredible view of the city.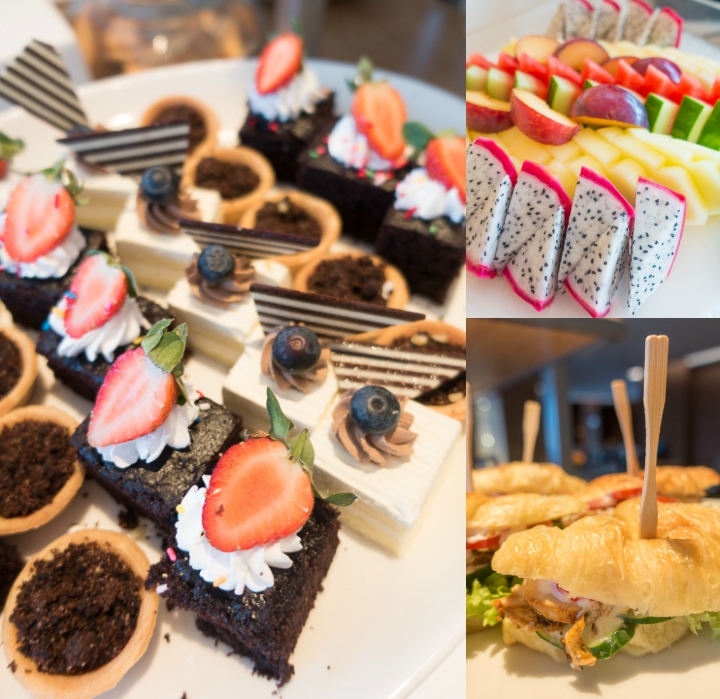 If you stay in one of the executive rooms, you'll have access to the Executive Lounge, which offers a complimentary daily Happy Hour with pre-dinner drinks and light snacks plus complimentary non-alcoholic drinks, chilled juice, coffee, tea, and cookies served throughout the day. Perfect spot for a quick break from the afternoon heat!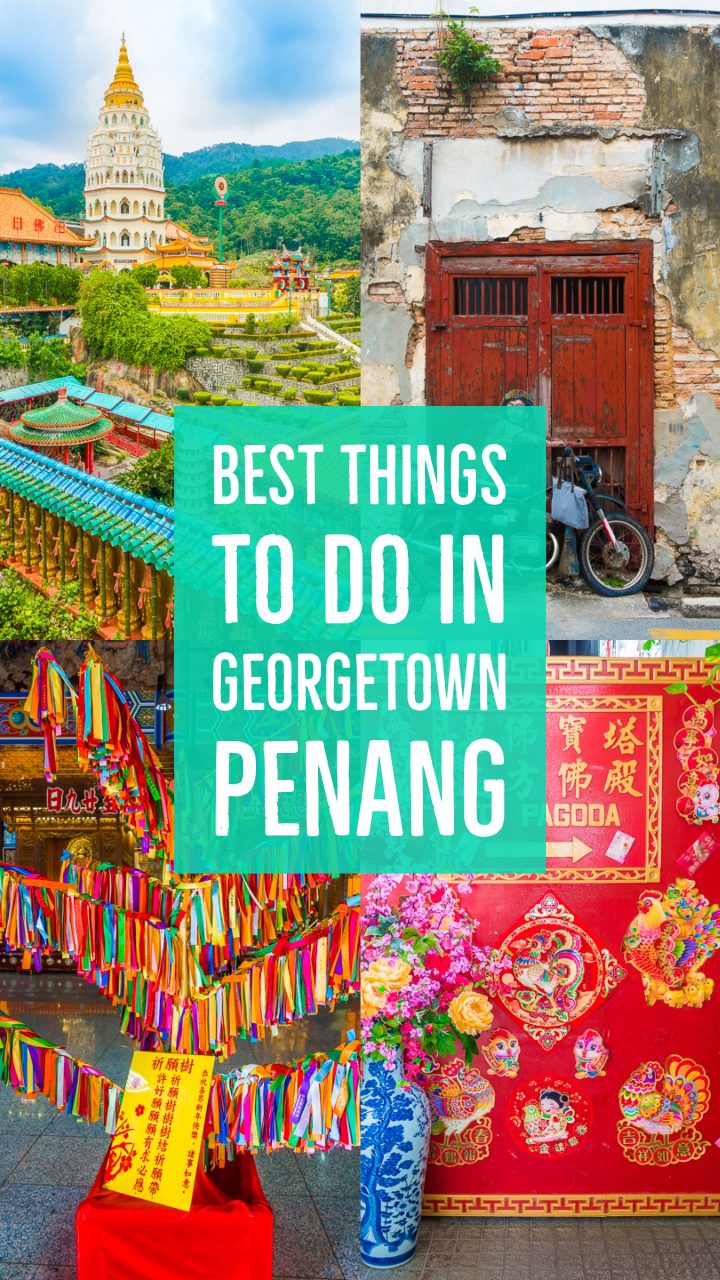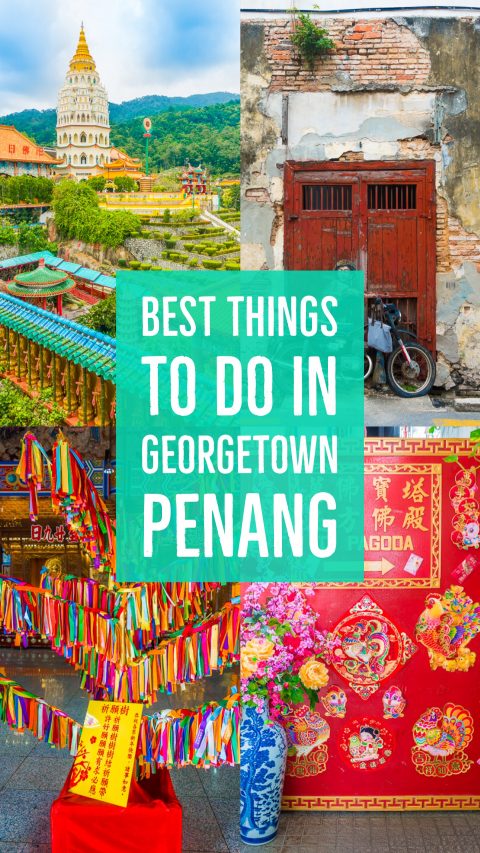 Thanks so much for reading! Stay tuned for more from our 7-week adventure in Asia! :)